Hello you,
In this post I share with you my friend and studio mate Zach Johnsen's self published project, Sketchbook! For the last month we have been working on a revamp of the book before sending out to retailers for the first time. The Sketchbook now has a nifty screen printed slip sleeve, that is wonderful eye candy for the passerby, the inside of the book is just jam packed  with dope ass art! It is a beautiful collection of over 15 years of work from a hard working mad genius who can't stop producing amazing shit and it is only 25 BUX!!!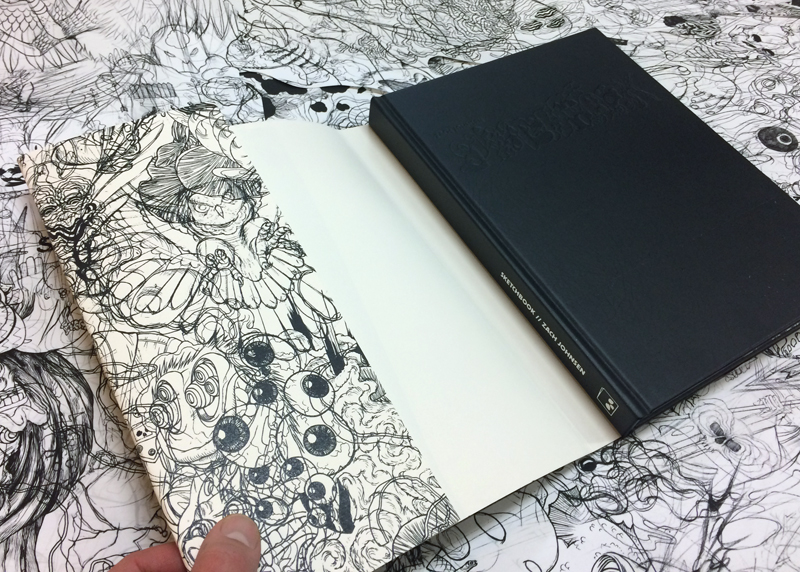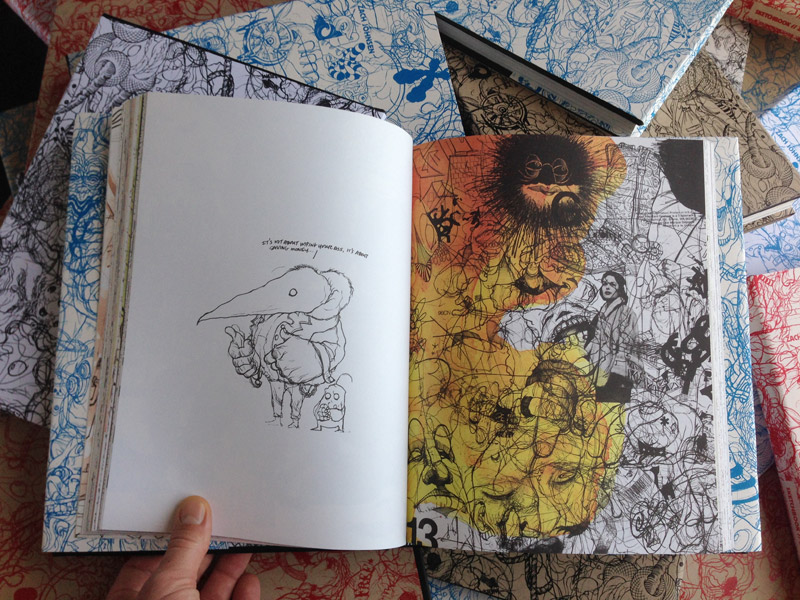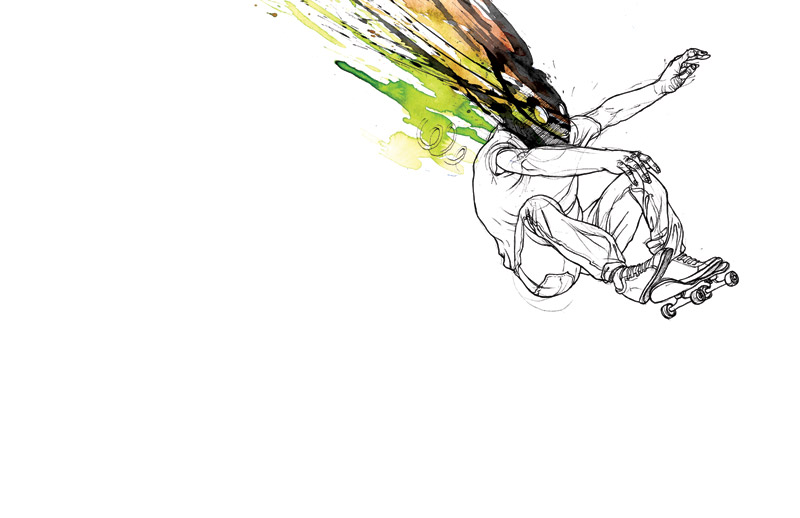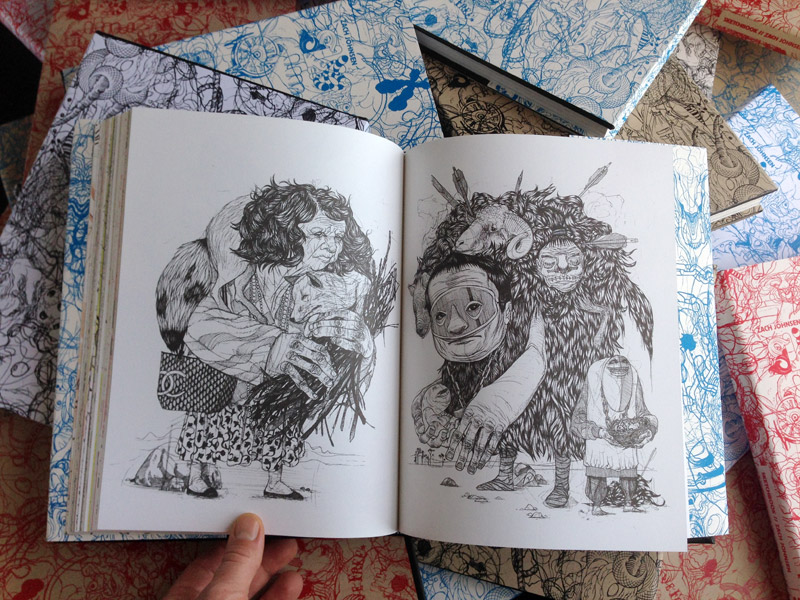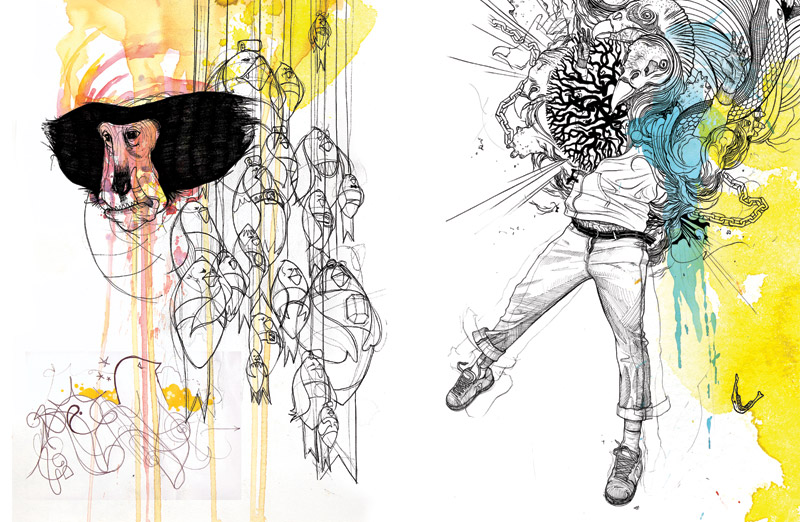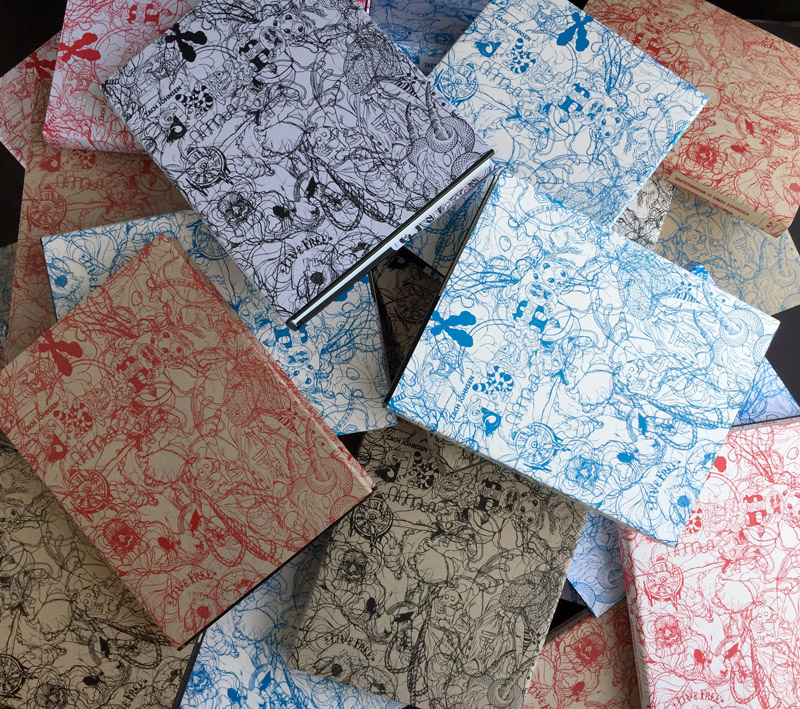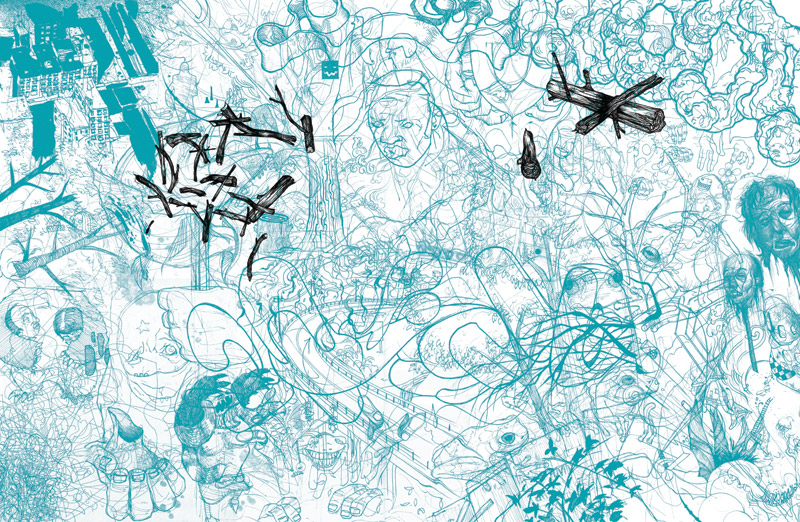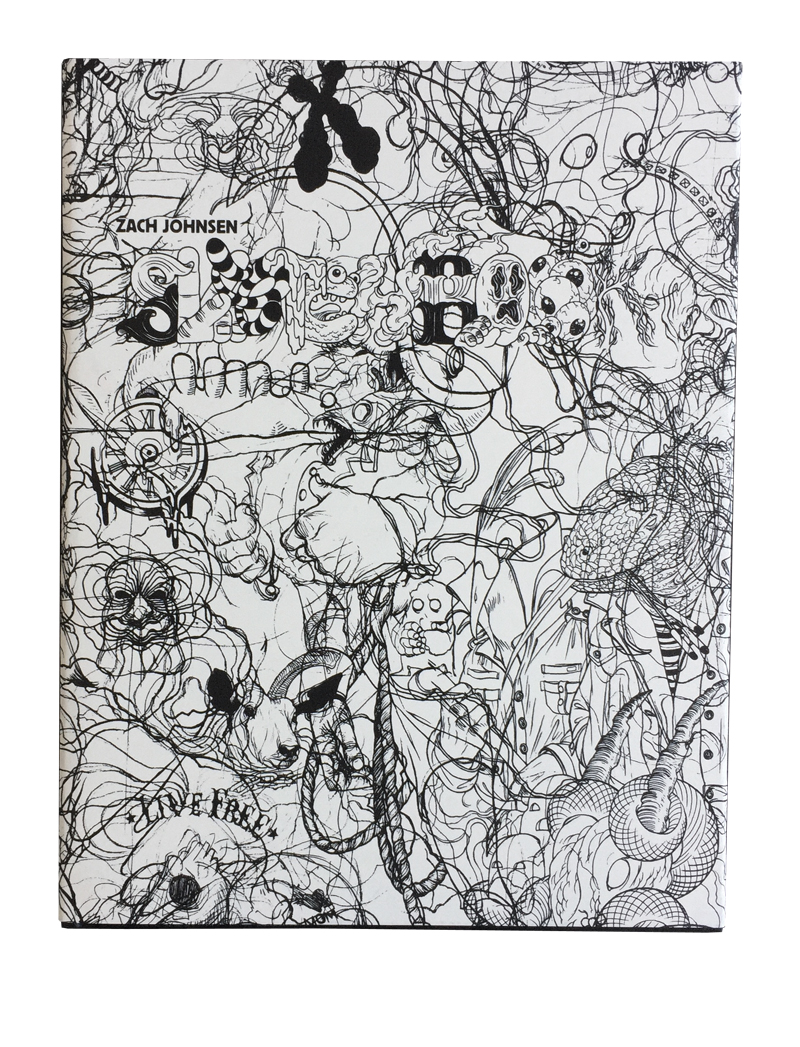 Sketchbook is over 200 pages of pure sketch fury.. a comprehensive catalog of the last 15 years worth of sketch ramblings of Zach Johnsen and a mind a'flutter. Sketchbook is a contemporary art book presented as a filled artist' sketch book.  It is a standard A4 size hard cover blackbook, smythe bound with 216 printed pages on white paper stock.  The look and feel of the book is as if flipping through an actual sketchbook of Zach Johnsen – full of doodles, notes, character development, rough sketches for bigger work as well as more realized, stand-alone drawings.  The sketch is the star of this book and features nothing but.  You will not find any finished work, no prologue or artist statement or glossary.. This is not a polished coffee table book with gloss pages and spot varnish printing.. It is a sketchbook and is meant to be treated as such.  It is meant to get carried around, beat up, stickers put on it, drawings and notes made in it.  Sketchbook is meant to be a conversation between the artist, his ideas, and you.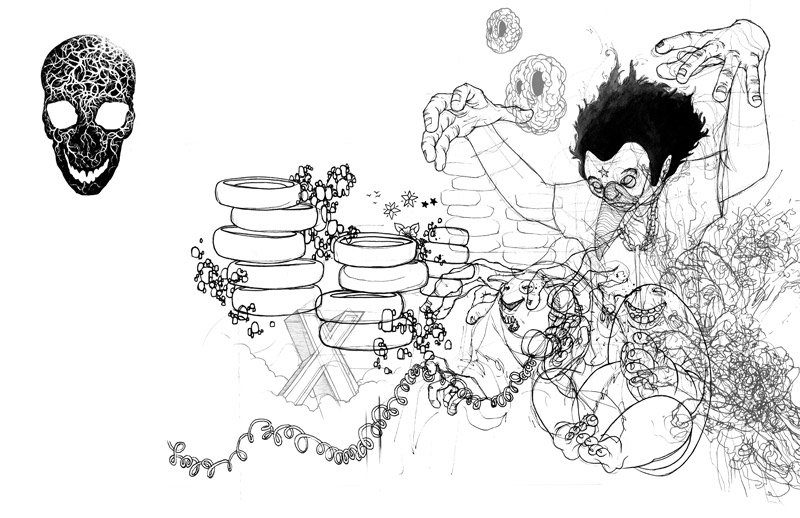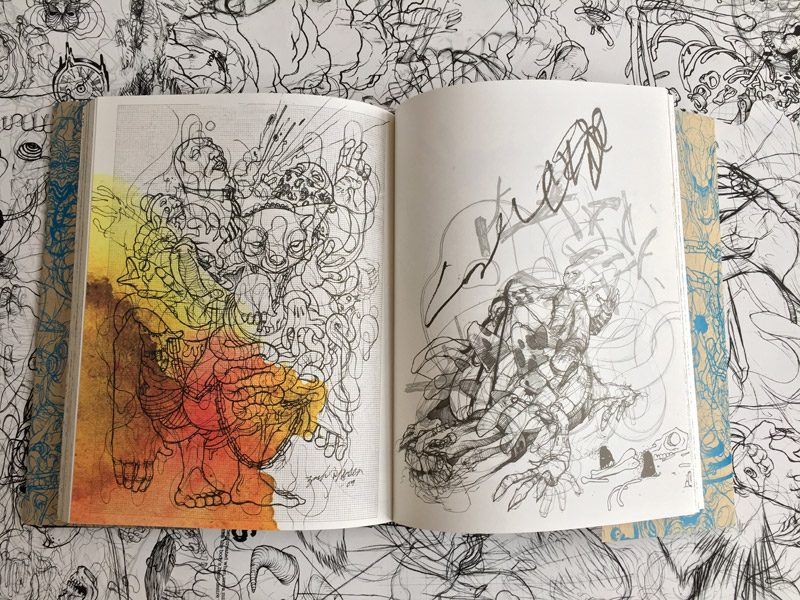 Zach and our studio assistant Ben also took on the endeavor of splicing up an incredibly enormous file for your viewing pleasure on Instagram here.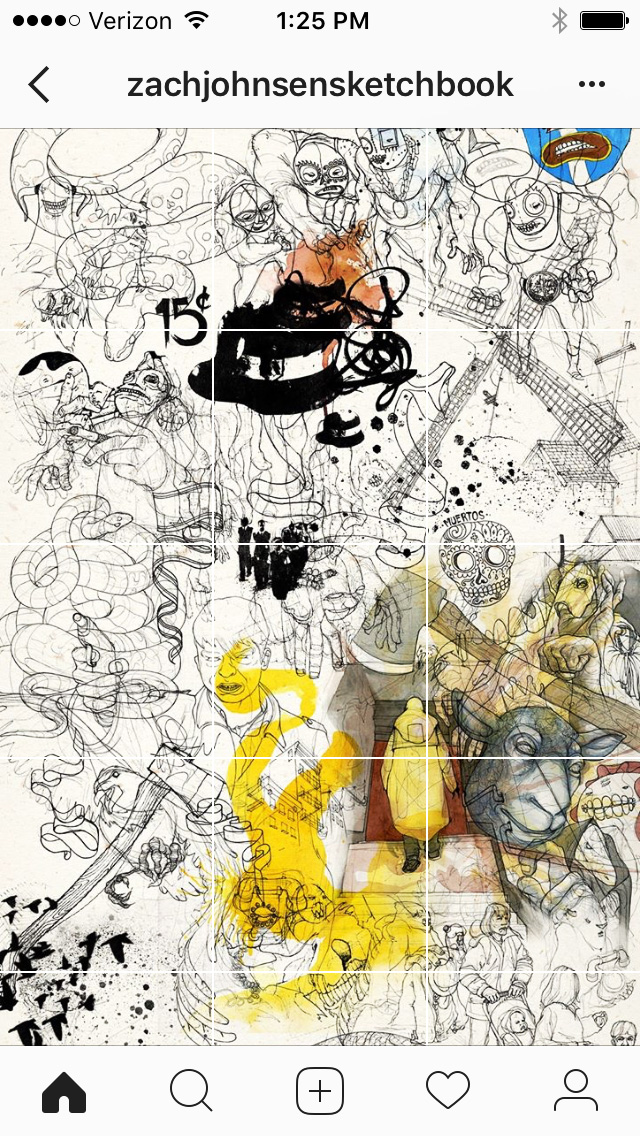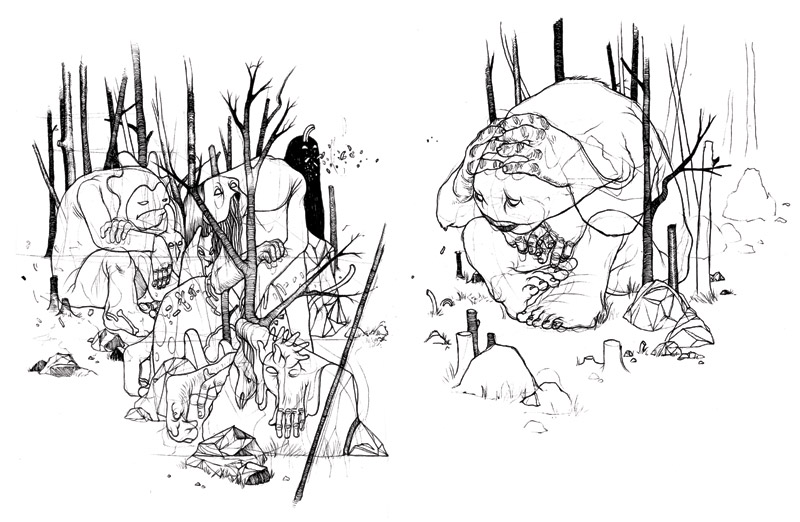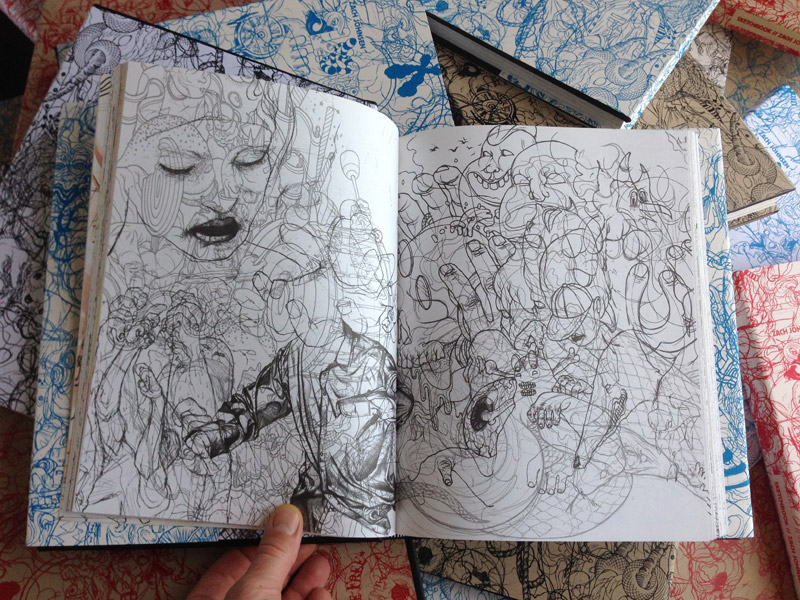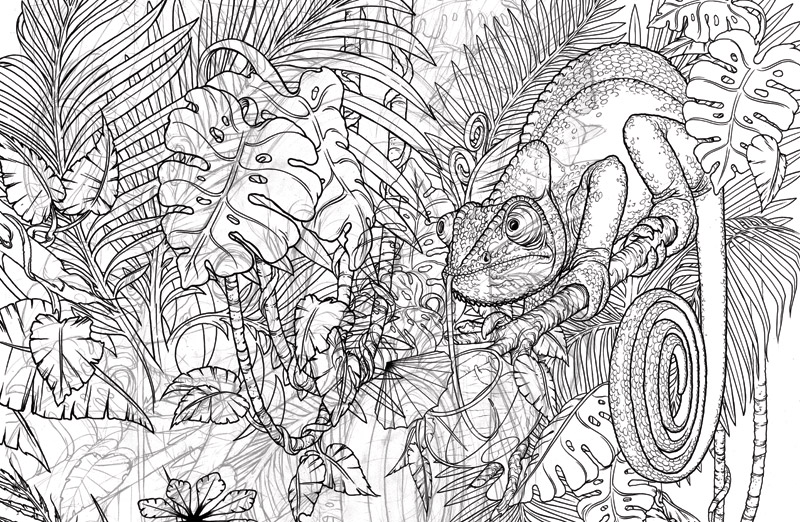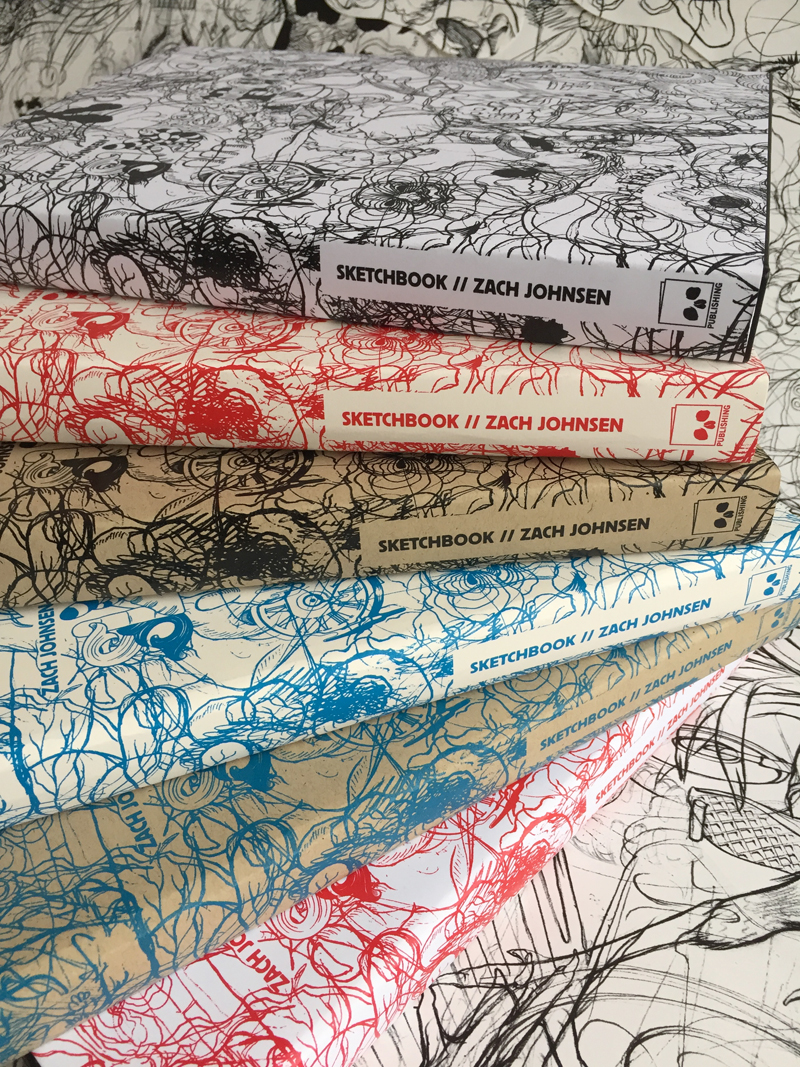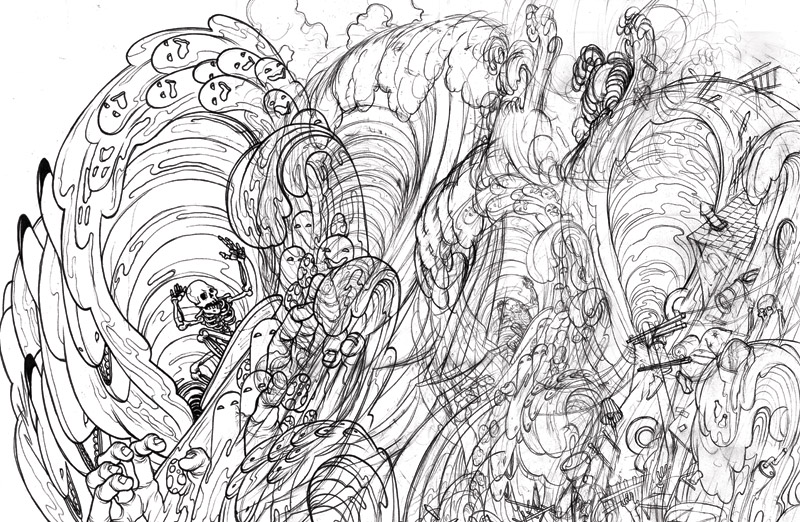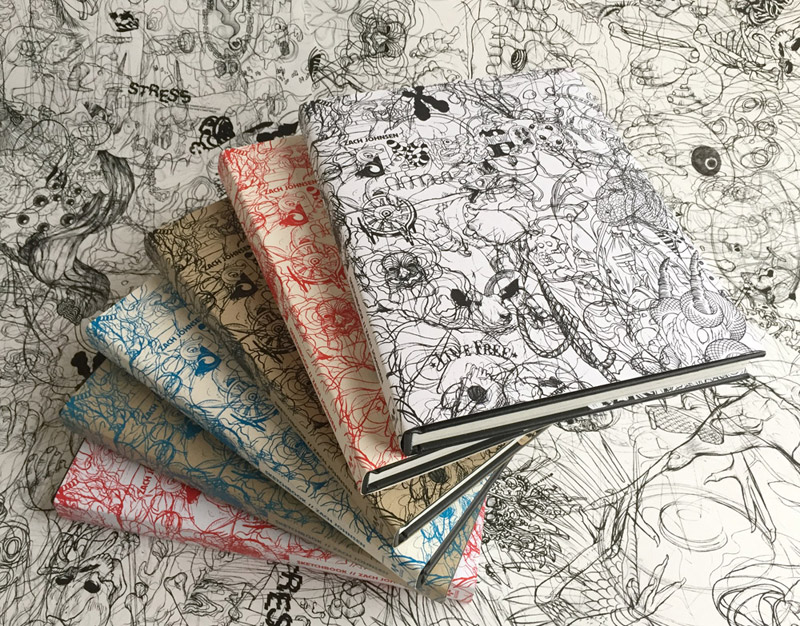 To see more of Zach's work  and get a Sketchbook for yourself check out Zenvironments.com
Thanks for checking it out
drink water and go outside.
P.S. We will be looking for another studio intern(s) for this spring for even more dope projects, for more info email me at eatcho@gmail.com
eatcho.