Hello … here is a collection of storyboard work…
Got the Lucky chance to apply for Rick and Morty!!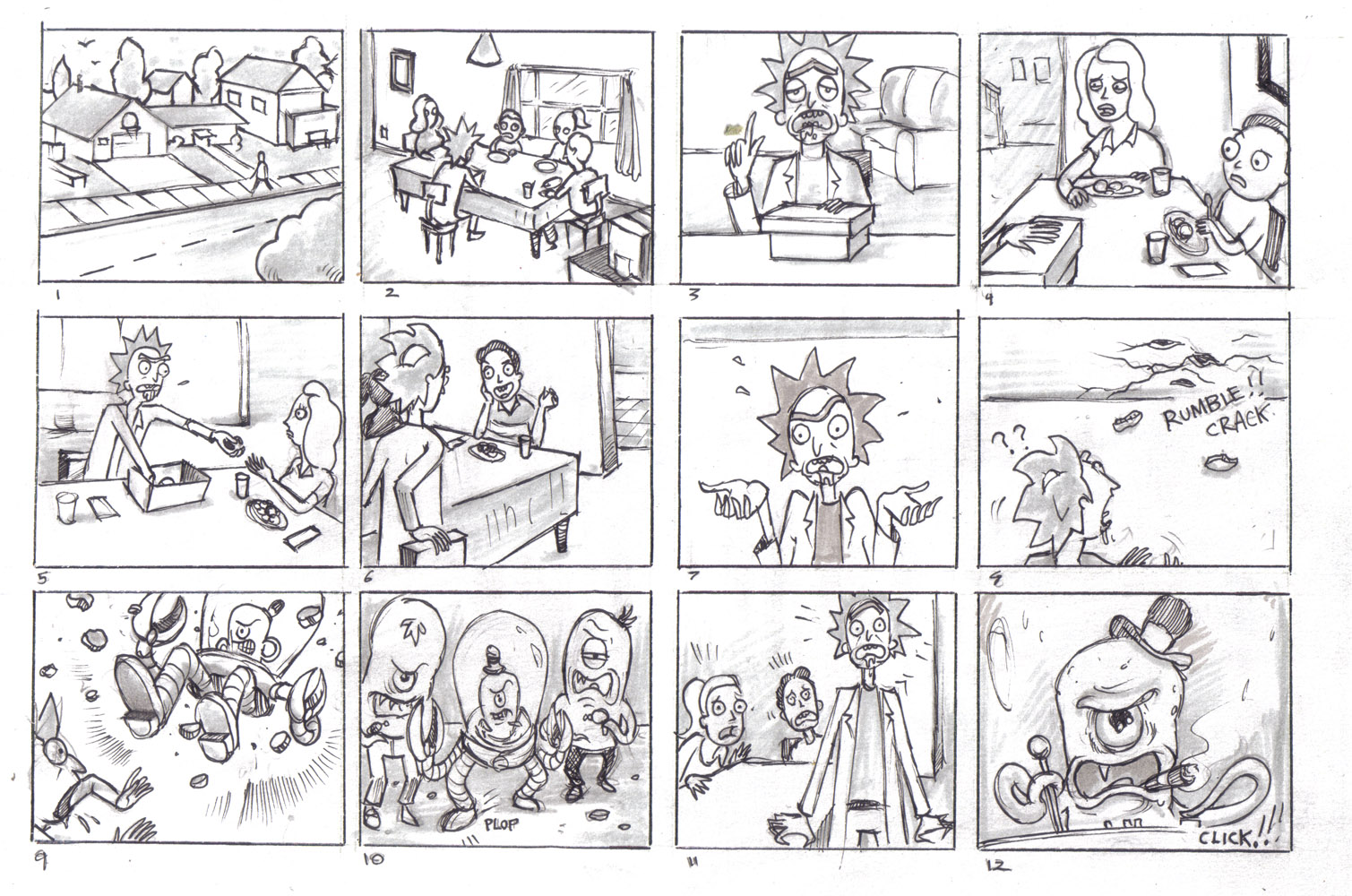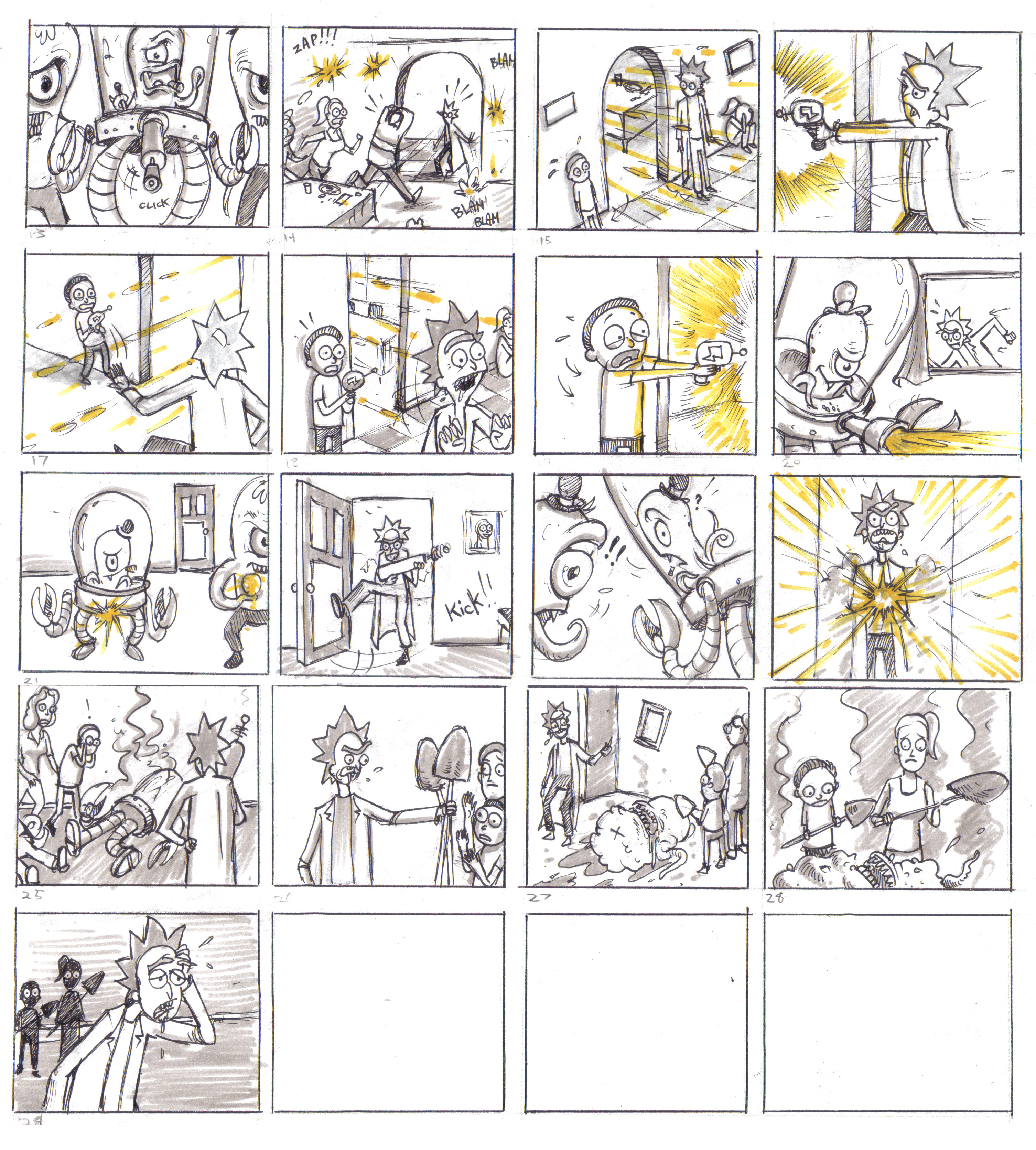 Last year I was lucky enough to begin freelance work with a local creative production firm named " MUTT ". The folks at Mutt are amazing, very nice and open to hearing any creative ideas that come to the table. Check out Mutt's site its full of visual candy. I love these guys .. I was very happy to work on several projects involving "Nike", "Gerber knives", "Footlocker",and "Gamefly"….
below are some of the storyboards and character sketches for some of the projects along with the actual commercials…its very cool to see the doodles become an actual production….
This is for the Nike elite series….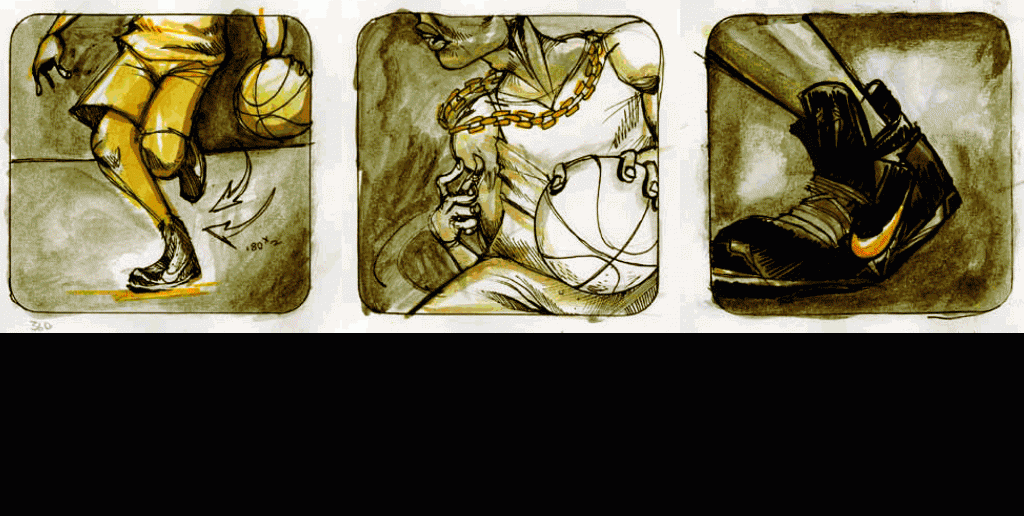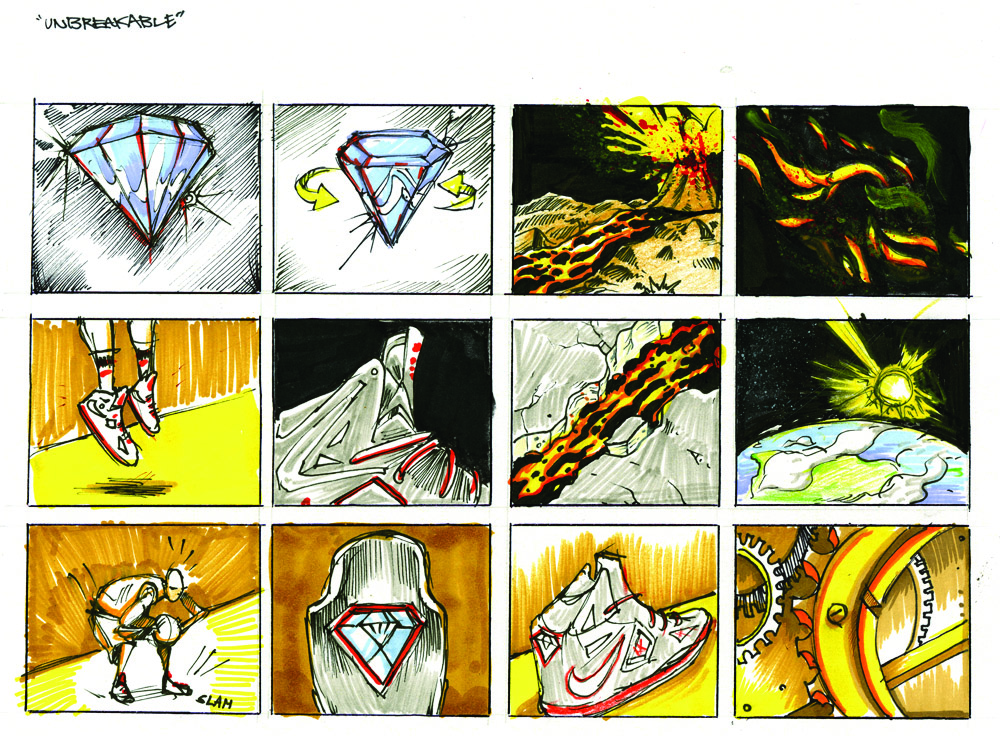 Here is a loose board of this project…
Nike Lebron X – Unbreakable from Mutt Industries on Vimeo.
Here is a real fun project with Gerber knives…. shit gets gritty here , it was fun to draw….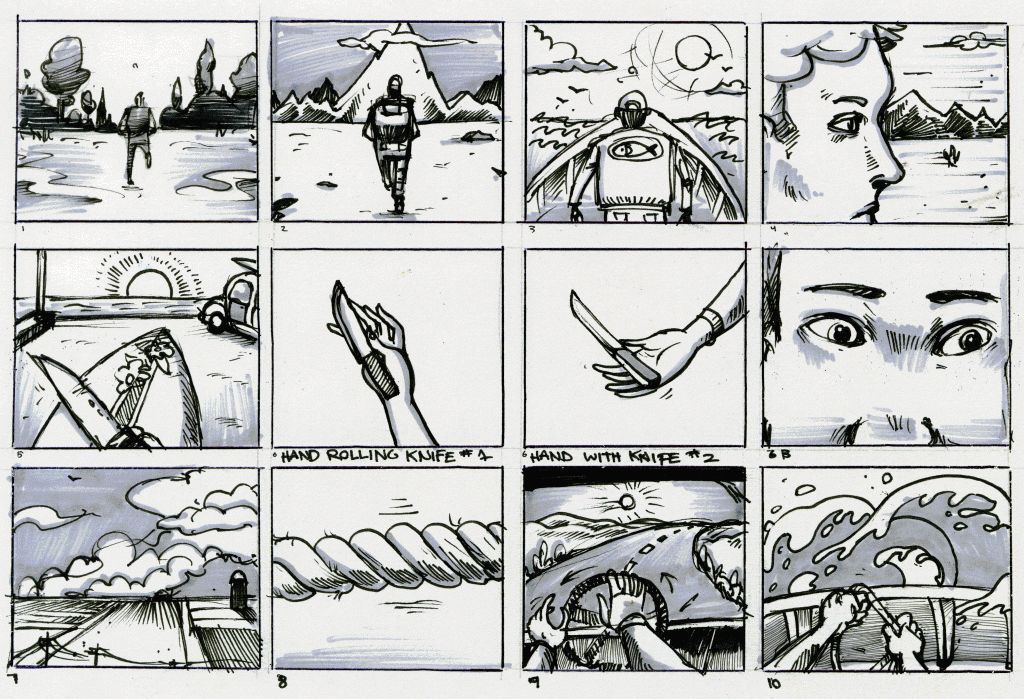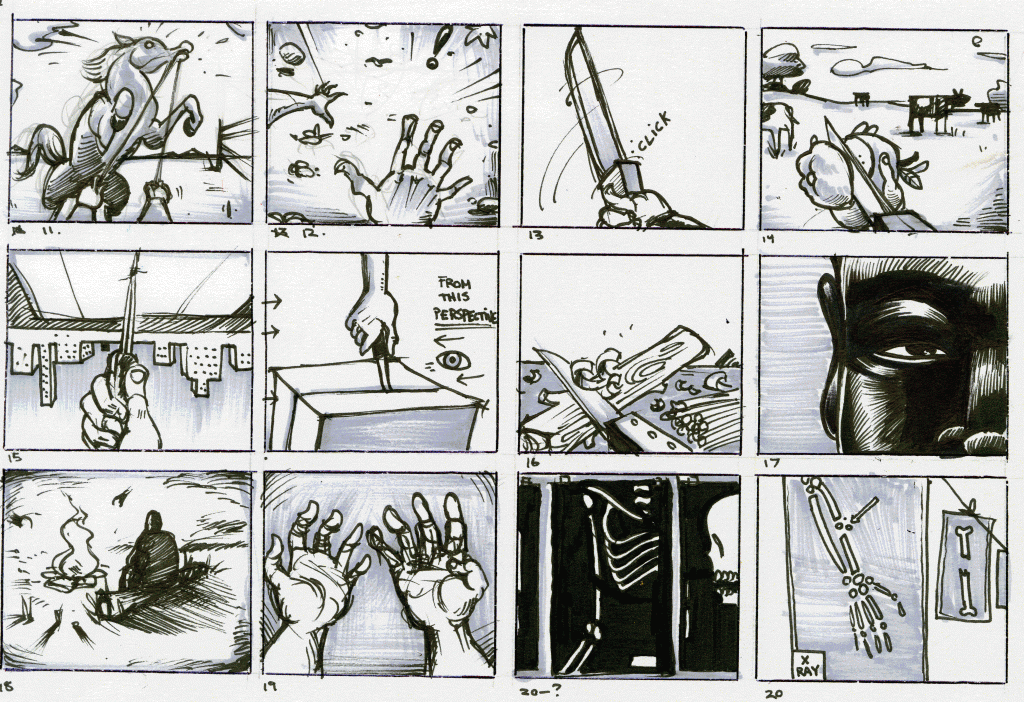 this is such a good commercial..


This is for a project that never got off the ground, based after the band KYUSS.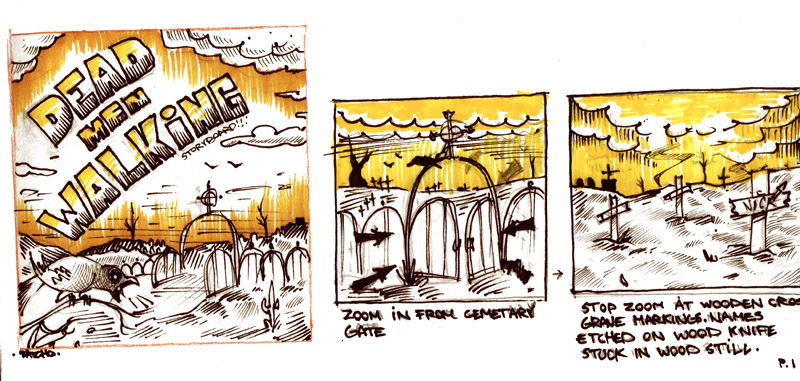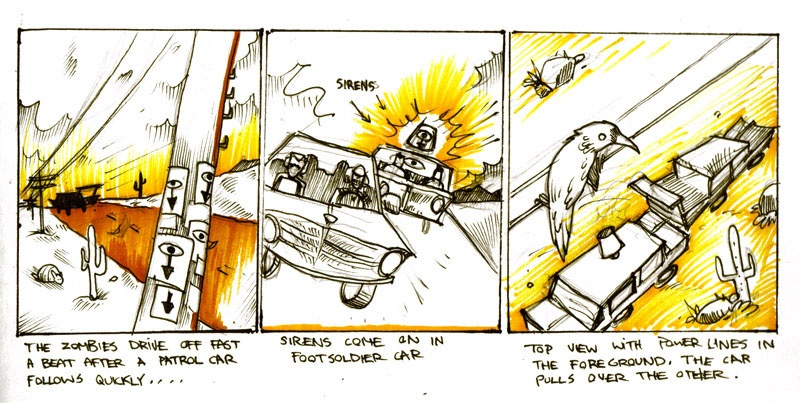 For a Winter line …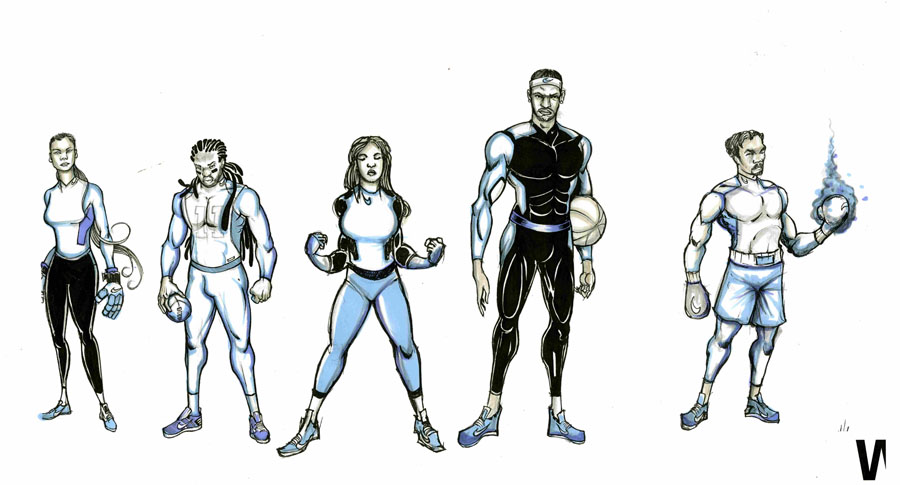 Thanks for checking it out and more to come ..
.always looking for work ,contact me at eatcho@gmail.com for any inquiries yosef…