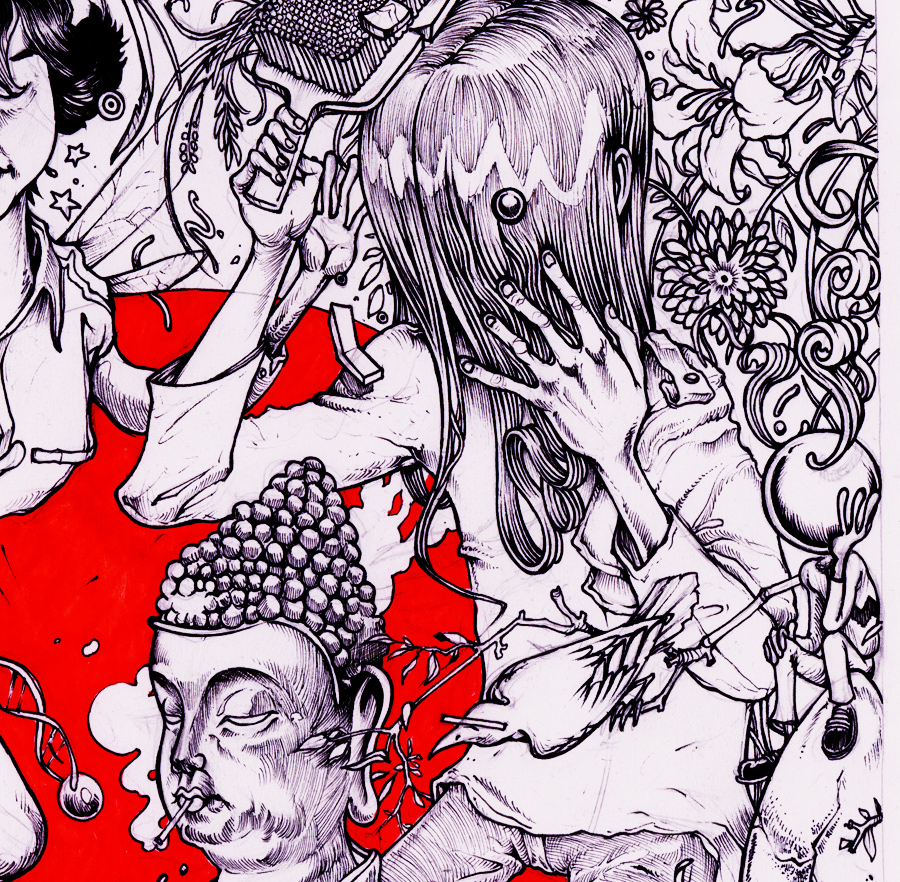 THE BLESSING SESSIONS
at sugar church
These events originated during the lockdown as a means for musicians to generate income through a streaming platform. Since then, they have evolved into a captivating series of events where artists perform alongside a film of their choosing, creating an impromptu live soundtrack. The majority of these presentations take place at my art studio, while some recent events have been hosted at esteemed venues like the Clinton St Theater and The Purple Door gallery here in PDX. We are constantly seeking new locations to explore. Each film is accompanied by subtitles, and its original soundtrack is skillfully manipulated, resulting in a unique and ephemeral experience with every performance.

BLESSINGS
Movie night presents:
SHIN GODZILLA
with live score by
MLTZR
FRI 13th
8PM
10$
NE PDX
hosted at the cozy hyper visual studio sugarchurch
BLESSINGS
Movie night presents:
THEY LIVE
with live score by
NORTHERN DRAW
WED. OCT. 25TH
8PM
10$
NE PDX
hosted at the cozy hyper visual studio sugarchurch – ticket/location info dm eatcho@insta
Pre-Gallery Show
Before the cinematic masterpiece begins, explore the new, breathtaking works of art by the visionary artist, Tyler Vernigan. Witness the beauty of creativity on display!
Event Details:
Doors open at 6 PM
Movie and live performance start at 8 PM
Tickets: $10
Hosted at the Cozy Hyper Visual Studio – SugarChurch
For more information, feel free to DM us at eatcho@insta, eatcho@gmail.com
Get ready to embark on an artistic adventure like no other! We can't wait to share these enchanting evenings with you. Don't miss out on this celebration of art, cinema, and the blessings of the fall season. See you there!
#BlessingsMovieNight
SHOWS 8PM
TICKETS 10$
To purchase tickets is easy, simply follow any of the payment links below
---
Also check out the live performanc from the band after the premiere!!
First night is sold out but tickets are still available for the 1st! y'all don't wanna sleep on this one!
---

Most of the showcases will be held here at Studio SugarChurch

there is a door code so we ask that you arrive within the first half hour of the show.

To purchase tickets is easy, simply follow any of the payment links below and label it 'Blessings' along with date of the event yall
https://account.venmo.com/u/Mehran-Heard
VIDEOS DURING THE LOCKDOWN
---
---
---
---
---