Hello You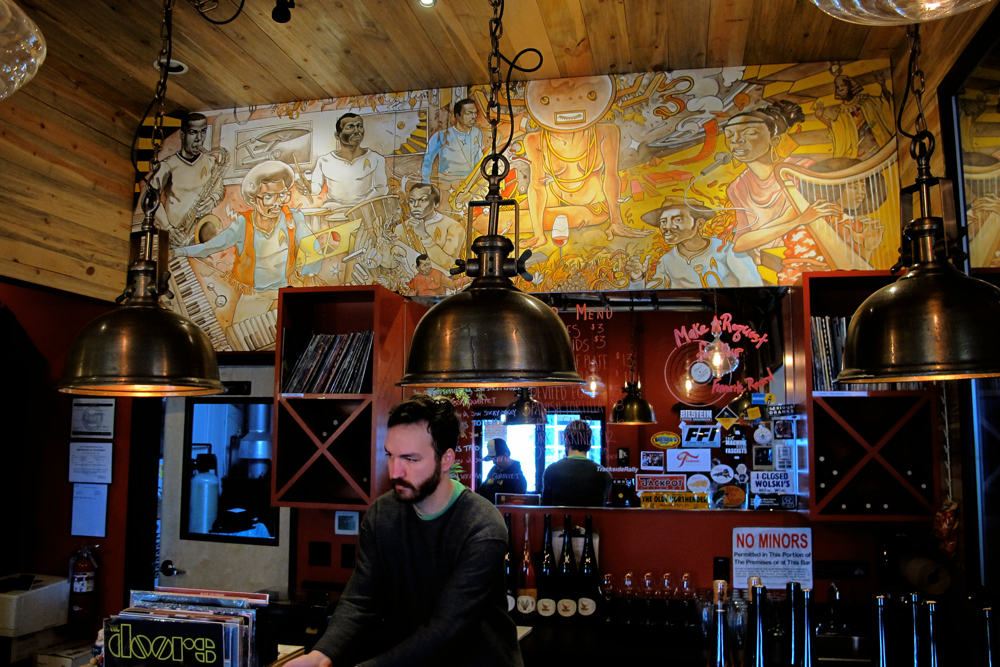 Featured in this blog is an indoor mural I've done for Teutonic Wines here in Portland Oregon. By one of the awesome owners (Barnaby Tuttle) request the mural was both Jazz and Star Trek themed!! Two of my favorite things.
Teutonic wines is open seven days a week with live jazz  throughout the weekend, with some of the tastiest wines in Oregon. It is a great date night spot with a laid back interior with good music always playing on the turntable.
. 3303 SE 20th Ave., Portland, OR 97202\ teutonicwines.com.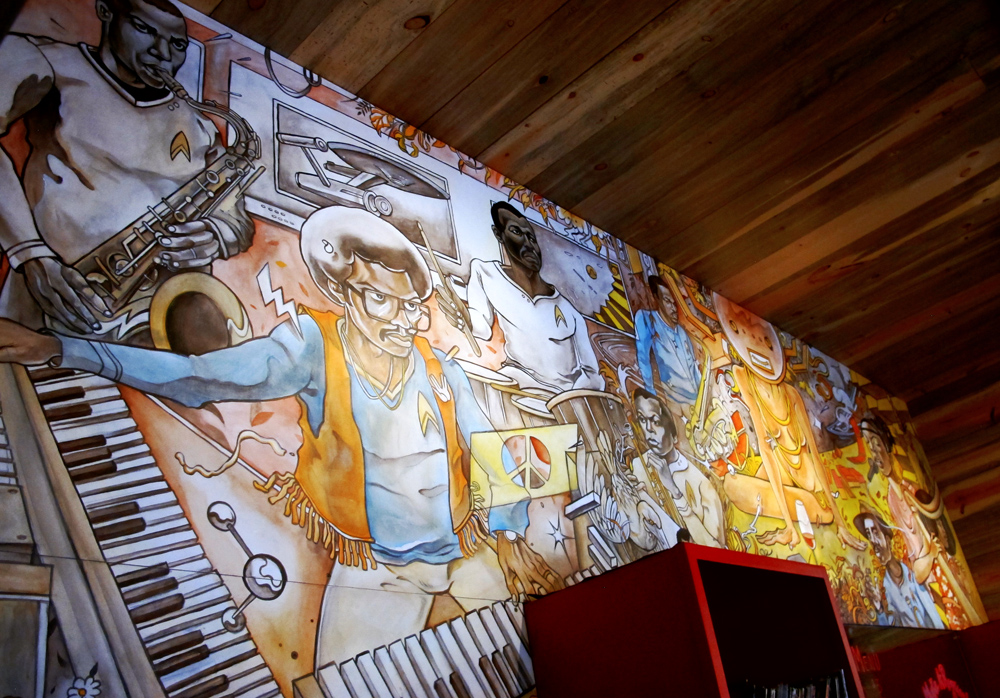 Herbie Hancock captains this funky star ship with Wayne Shorter and Elvin Jones aiding the rhythm, Miles Davis looks on, studying the composition waiting for an opening to place an anticipated solo.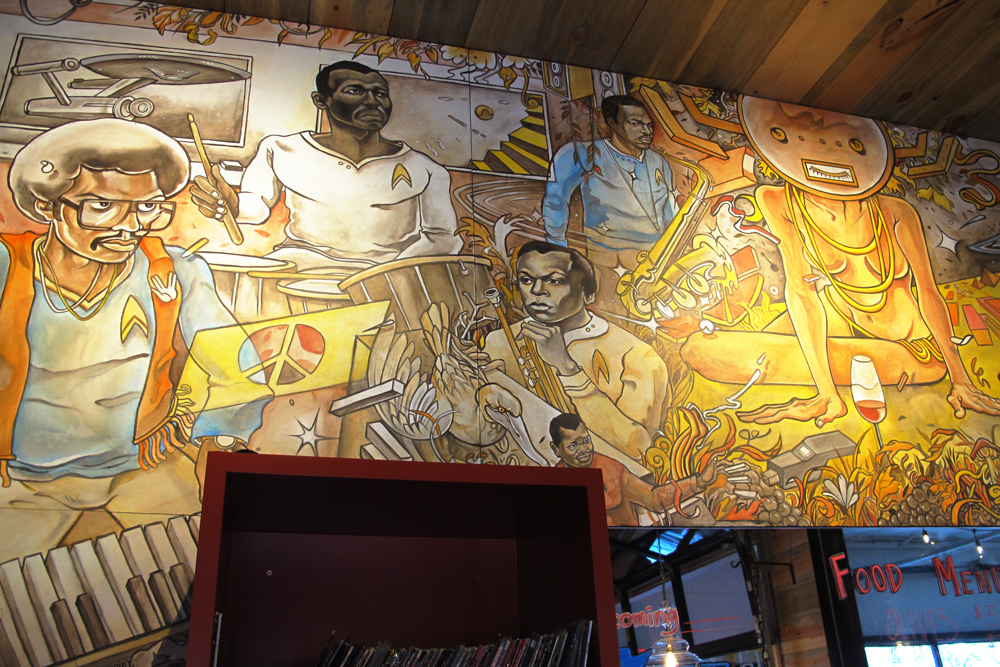 John Coltrane teleports to the nearby planet, Oscar Peterson playing floating piano keys, A psychedelic Headhuntress funktress chills in the center with a glass of wine.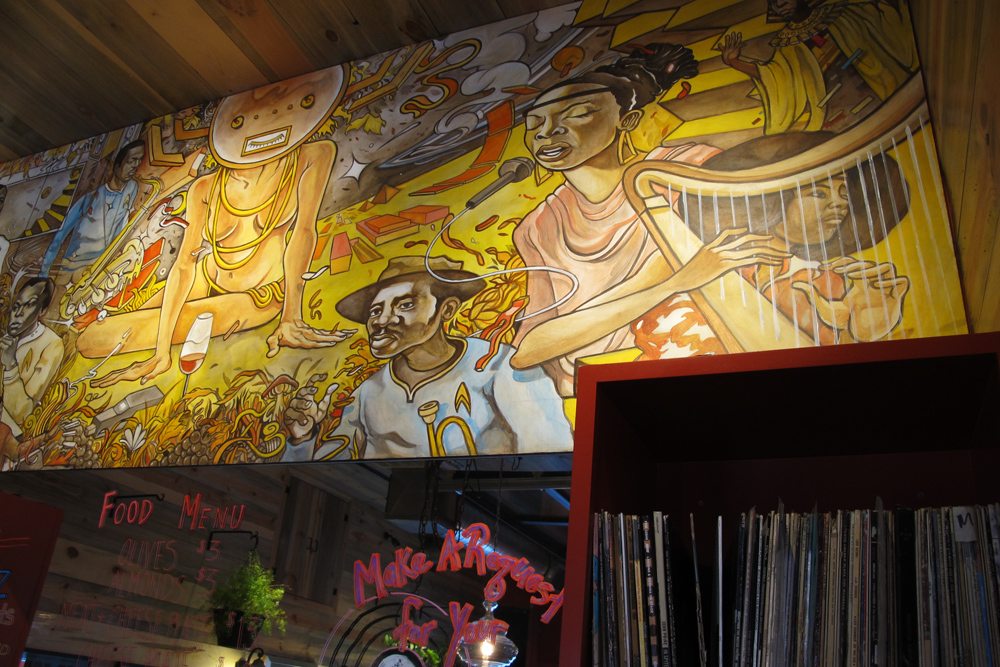 Donald Byrd looks on in a strange planet. Nina Simone sings on as an intergalactic ambassador, Alice Coltrane plays the harp bringing peaceful vibrations to the foreign landscape. Sun Ra (not pictured) chilling in the top corner blessing the whole scene.
Here is the line work sketch for the concept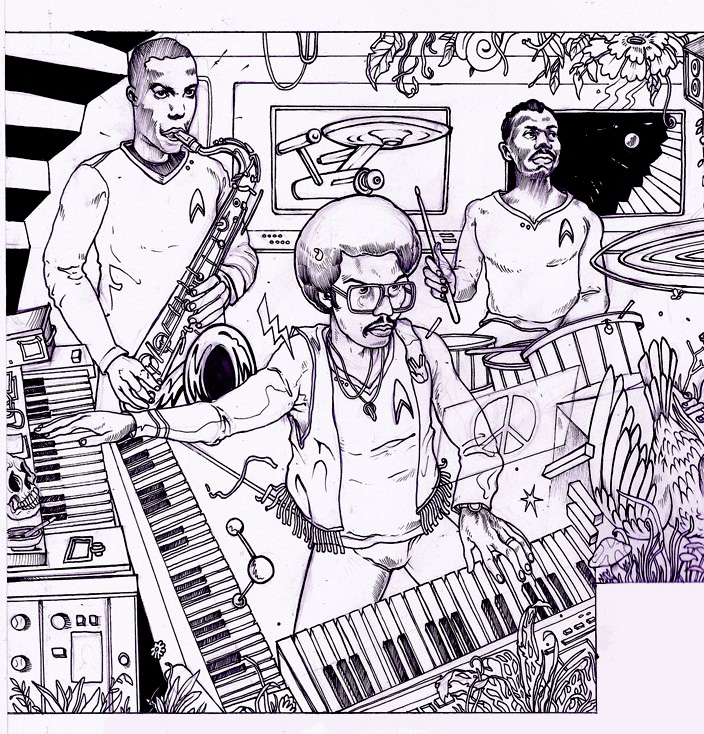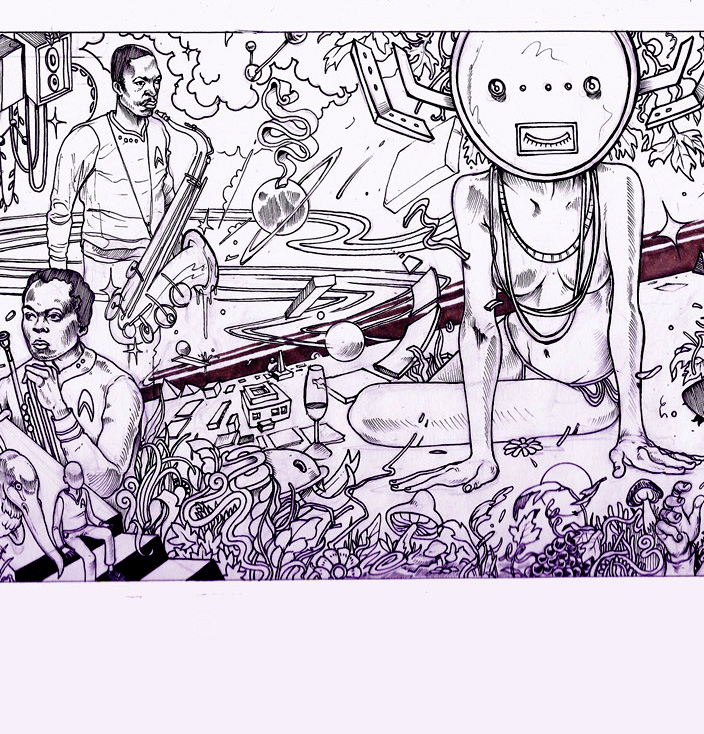 Thanks for checking it out.
If you are interested in a personalized commission of your own click here for more info.
-drink water go outside-