Hello Yo!
Here are some pictures of a mural I did recently for my friends at Atuala Restaurant here in Portland, Oregon. As the more surreal designs flow throughout the piece, the imagery travels between Spain and Portland, embracing the distinct street art, food culture, celebrations, and signature landscapes of these two beautiful places. As always, I like to depict vibrant vivacious imagery for the hyper kids out there (like I once was). With that in mind, there will always be something new to discover within the piece each time you look at.
I would like to extend a huge thank you to Christina and José at Atuala for this opportunity, and I am very appreciative of your patience as I took the time to put this one together. I would also like to thank Derek for the installation and Amalia for all the support, help and care. Love you all.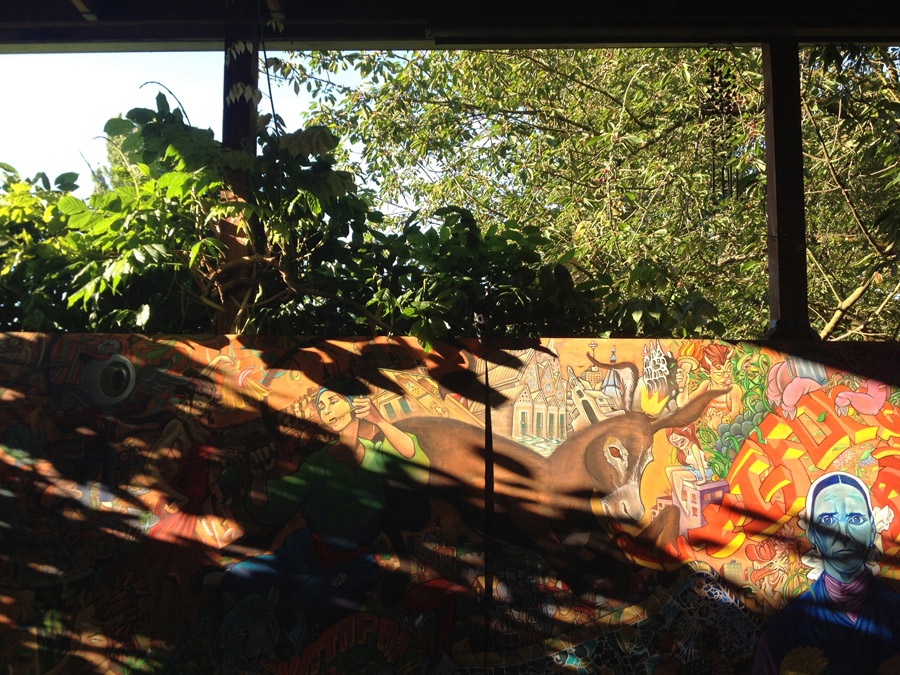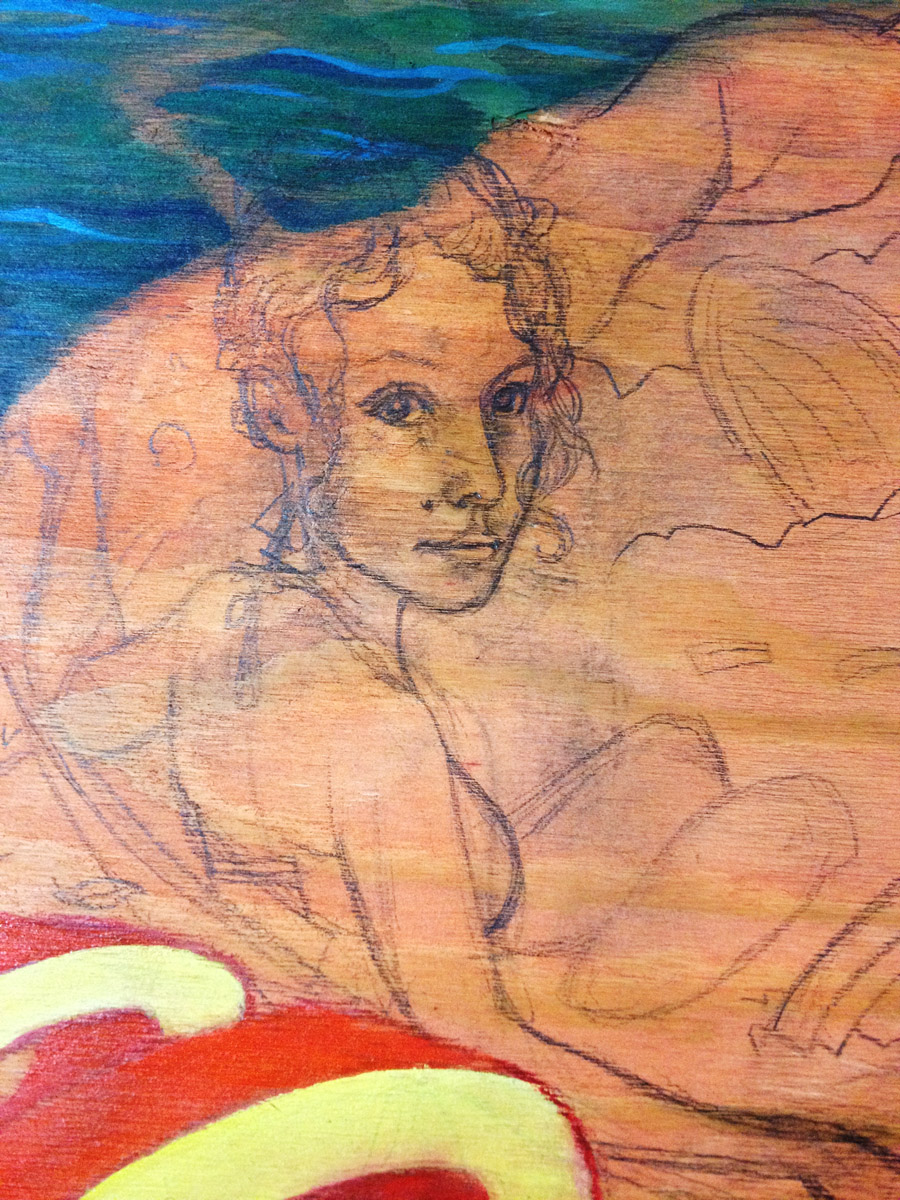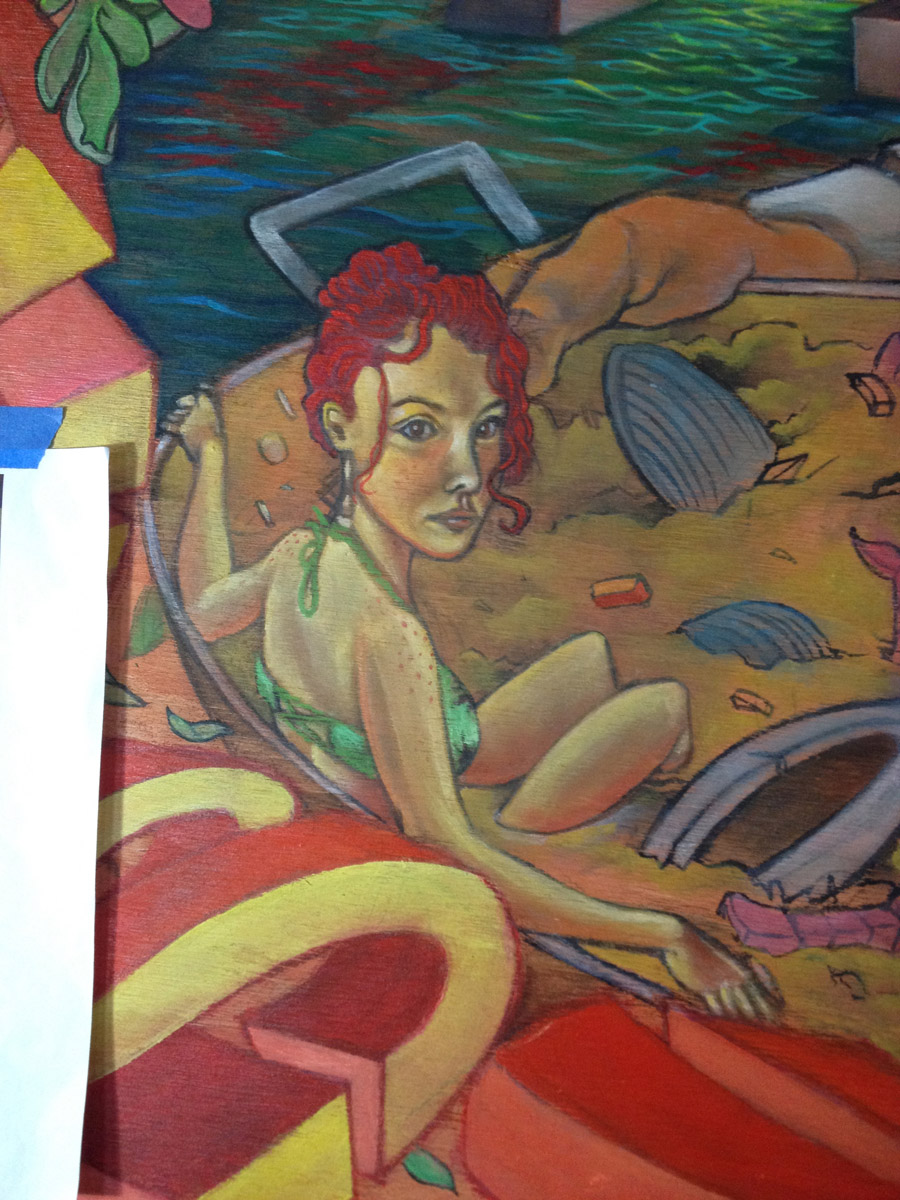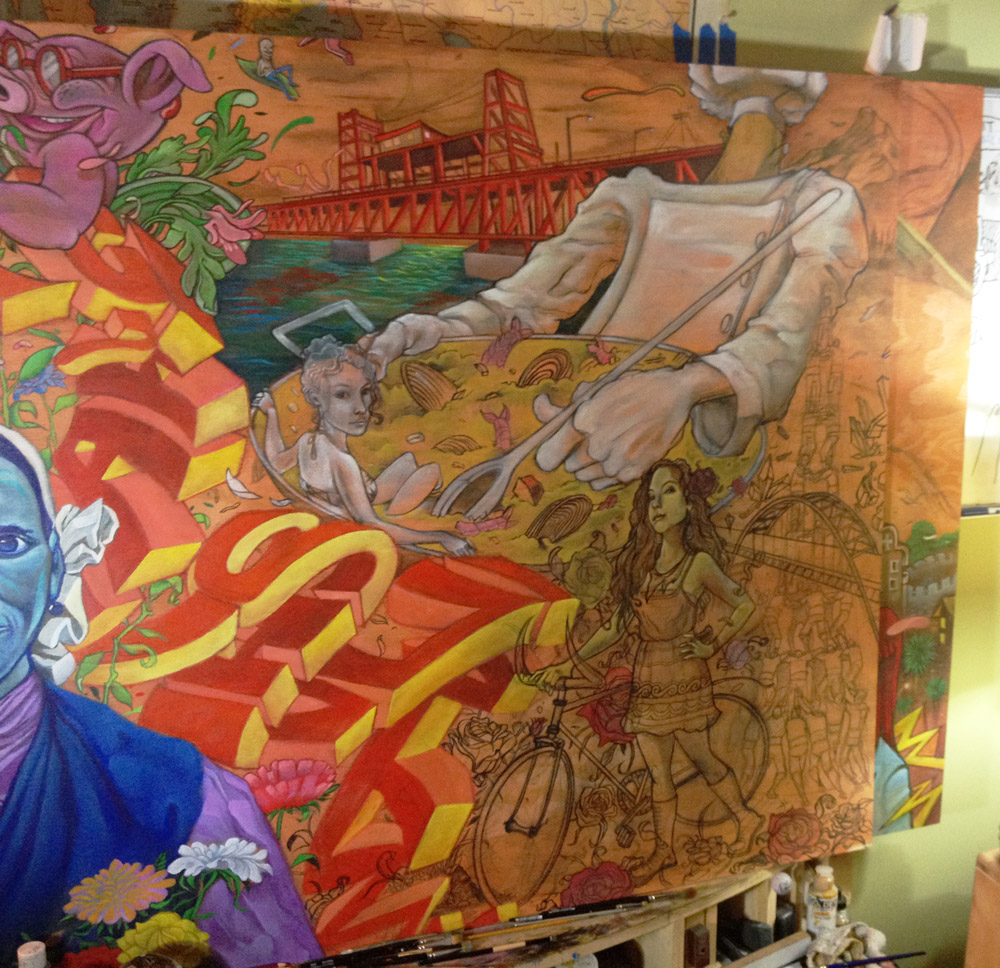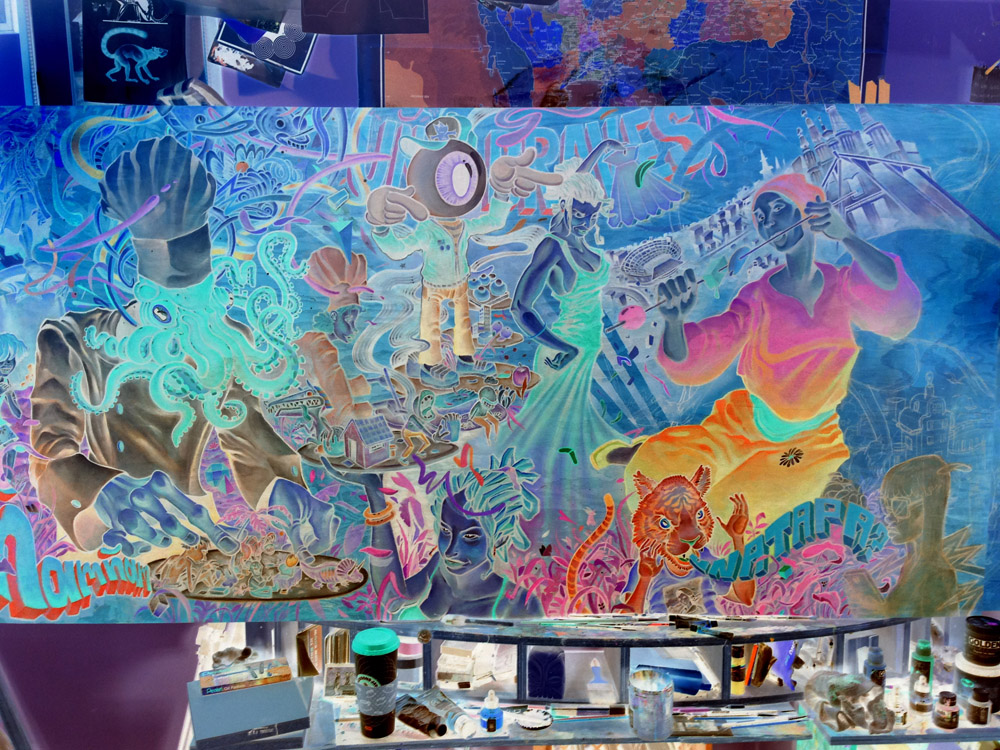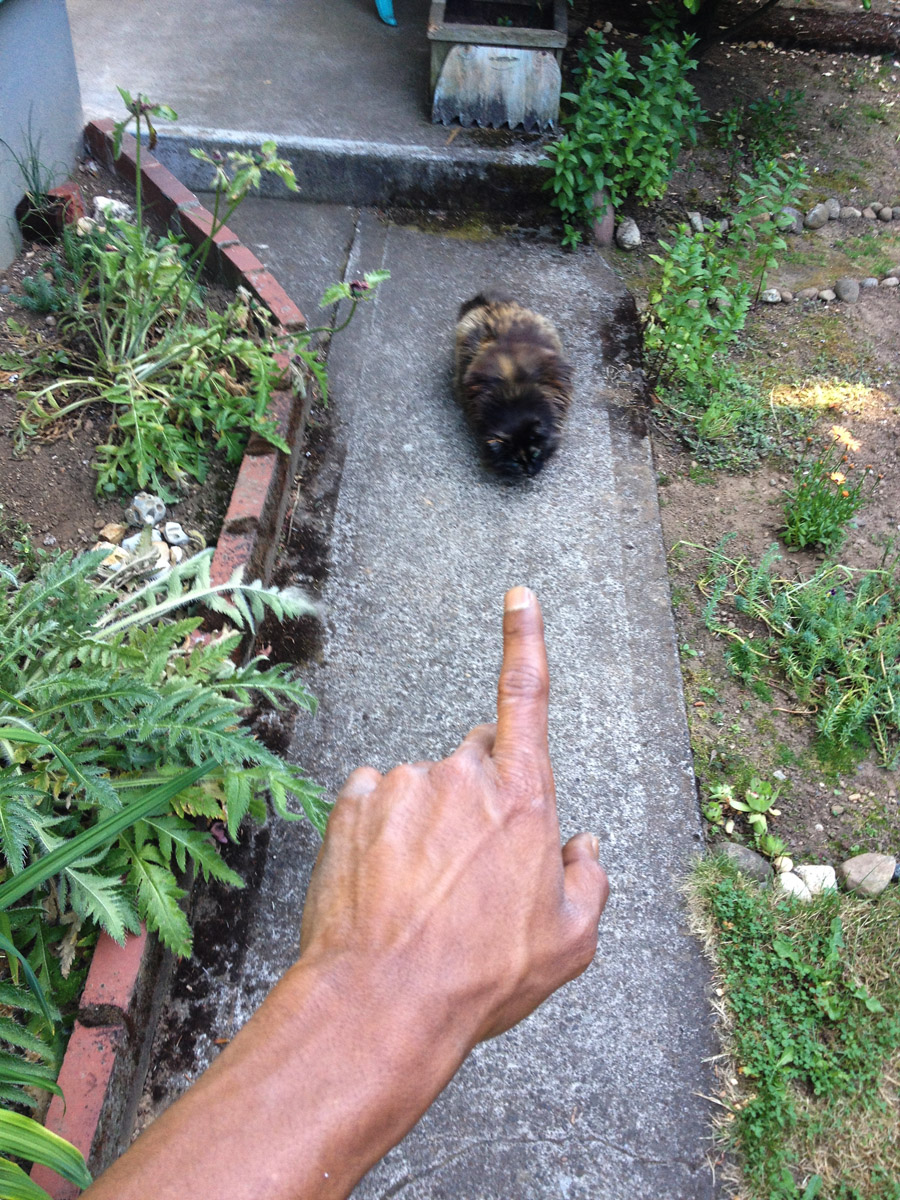 The "Lookie" House, A fun temporary art installation by the homie Tripper Dungan
Lil Birdie
Recent Commission "Fishy"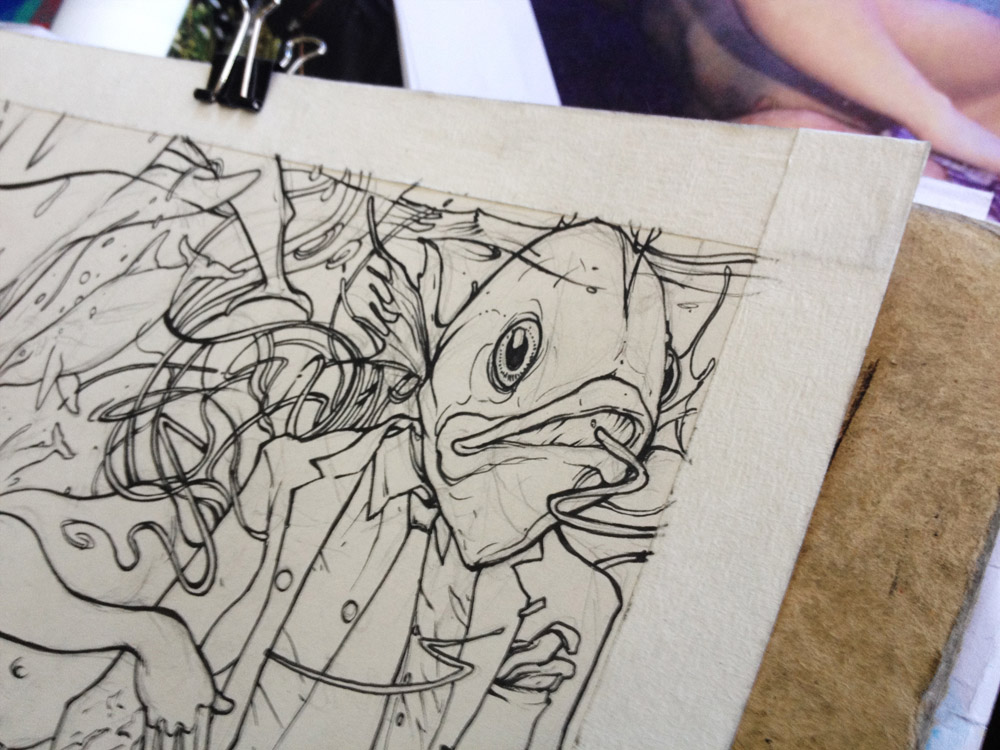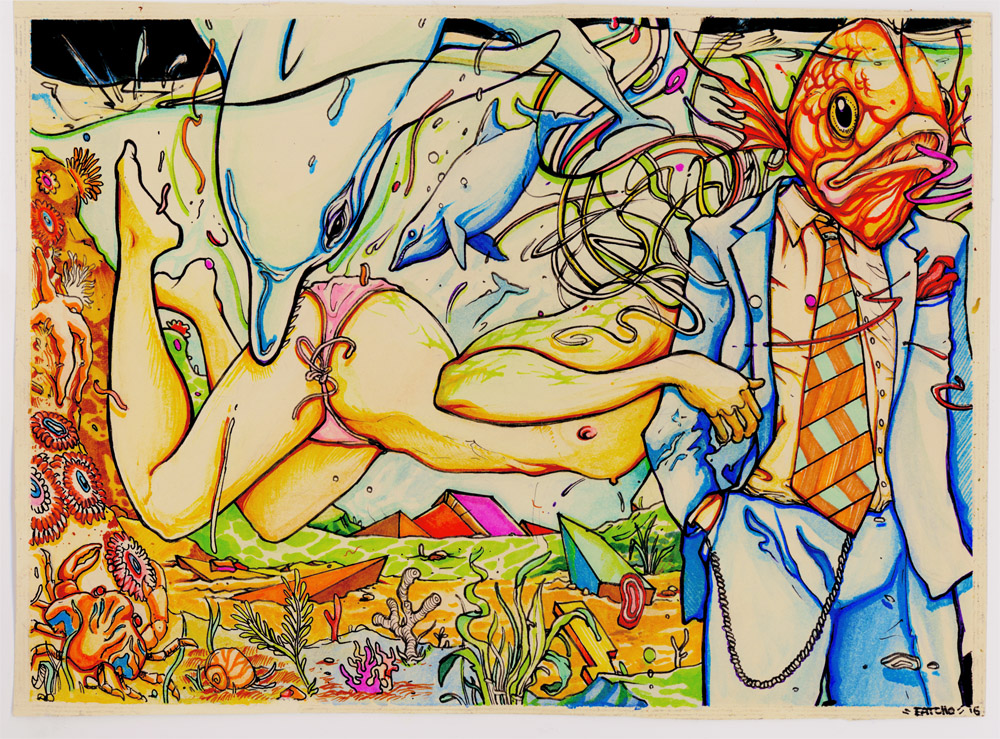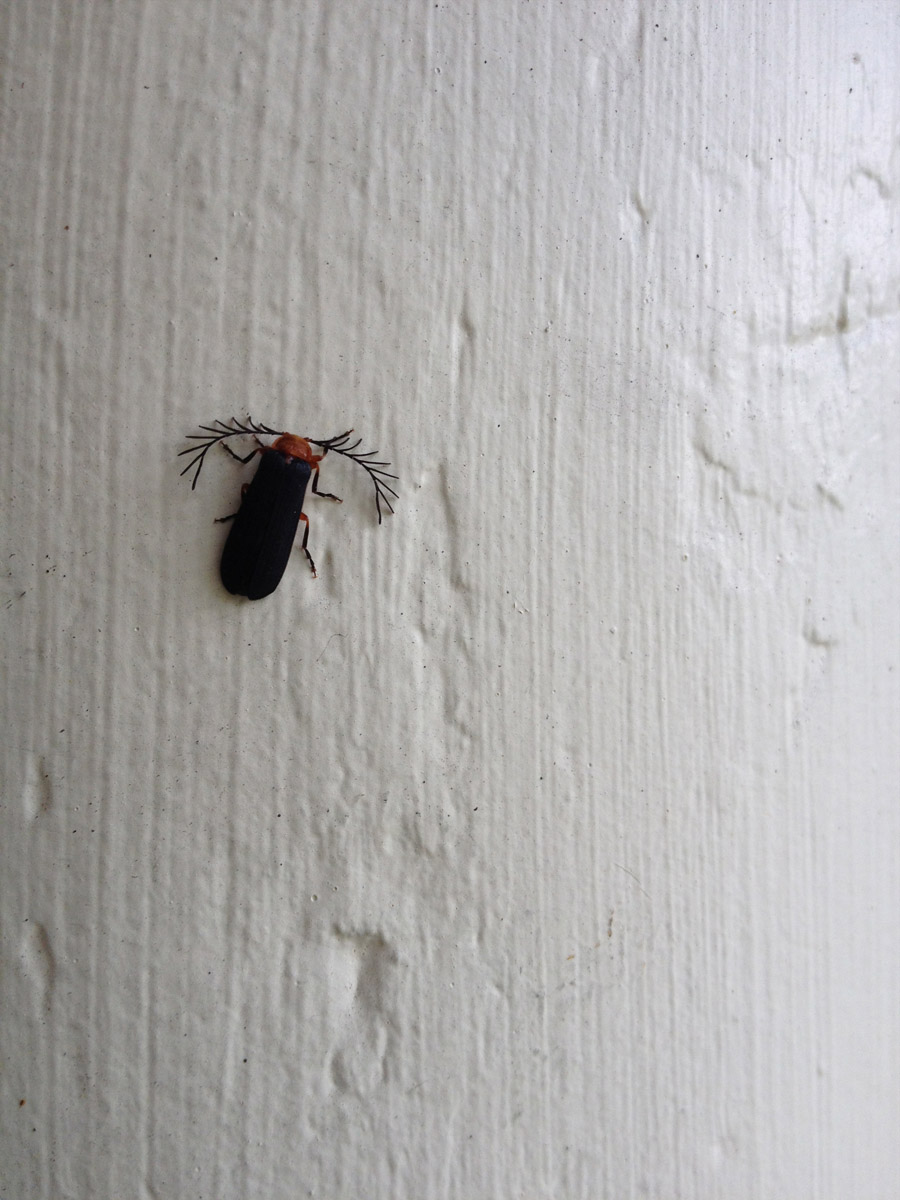 New Batch of Prints for sale some for pretty cheap on my Store, get one for a friend if you want to, I think that would be a good idea for you. You should be a good friend. 🙂
Look what tater tots do to people.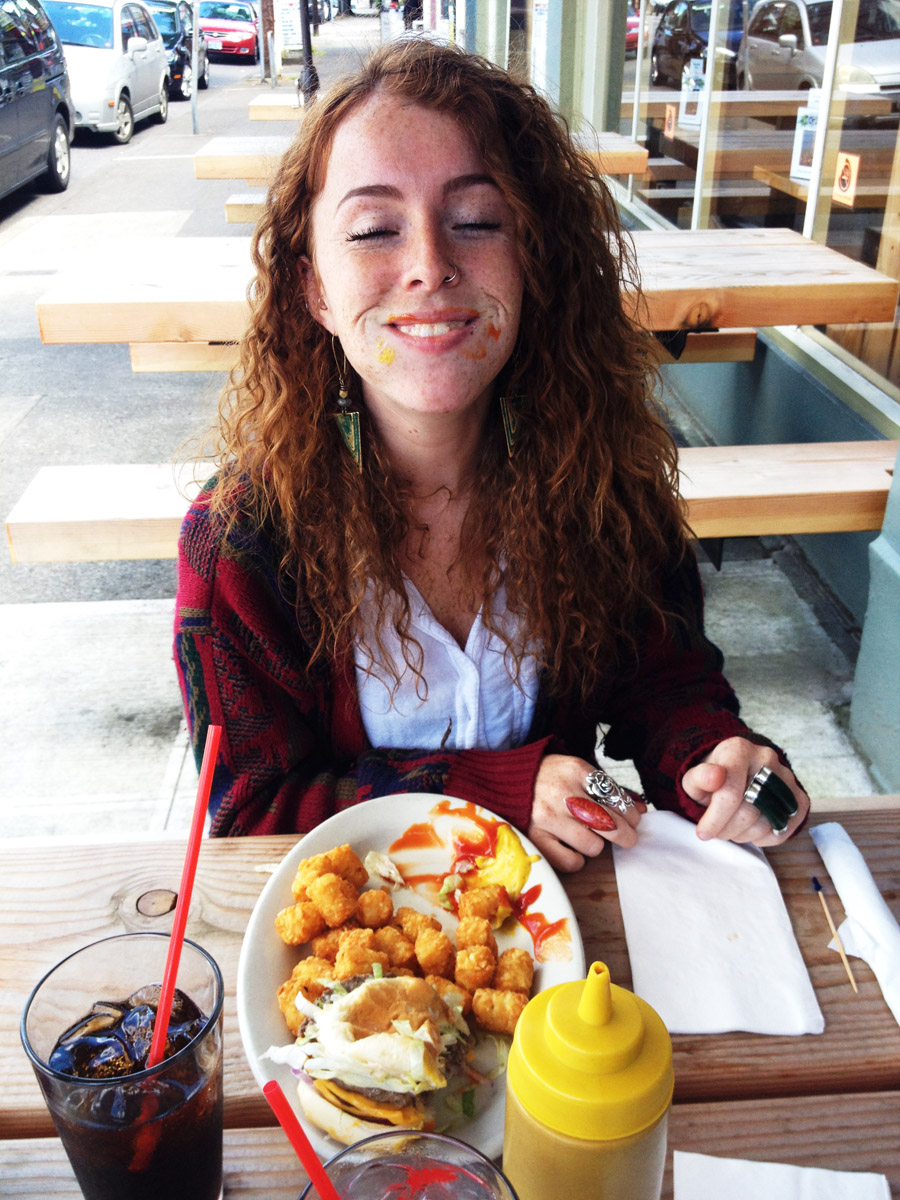 Fun Work, Big thanks to the people over at Mutt for putting up with me for four weeks of intense doodling , hope to show you more soon.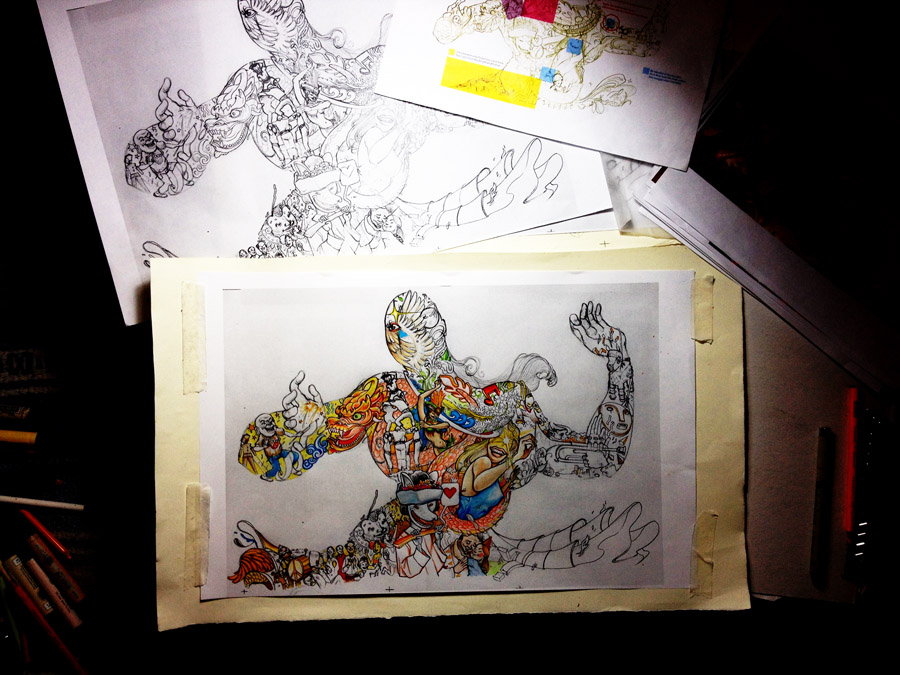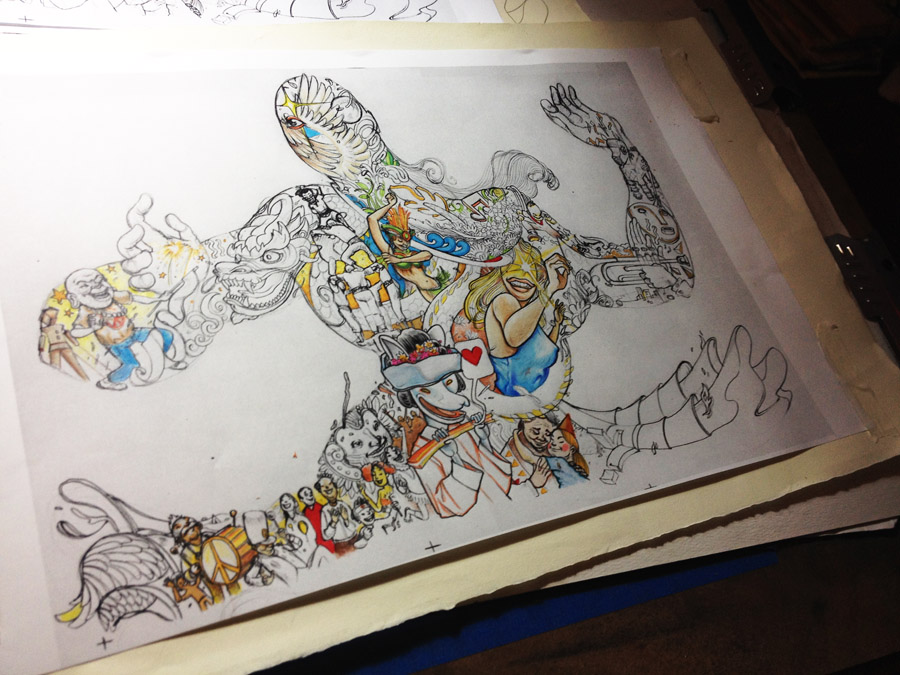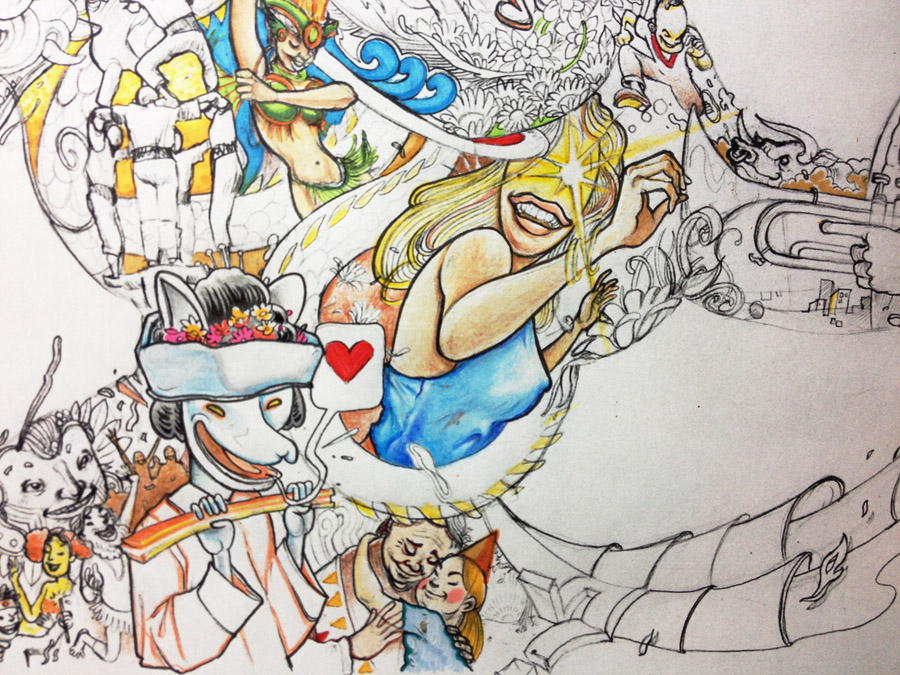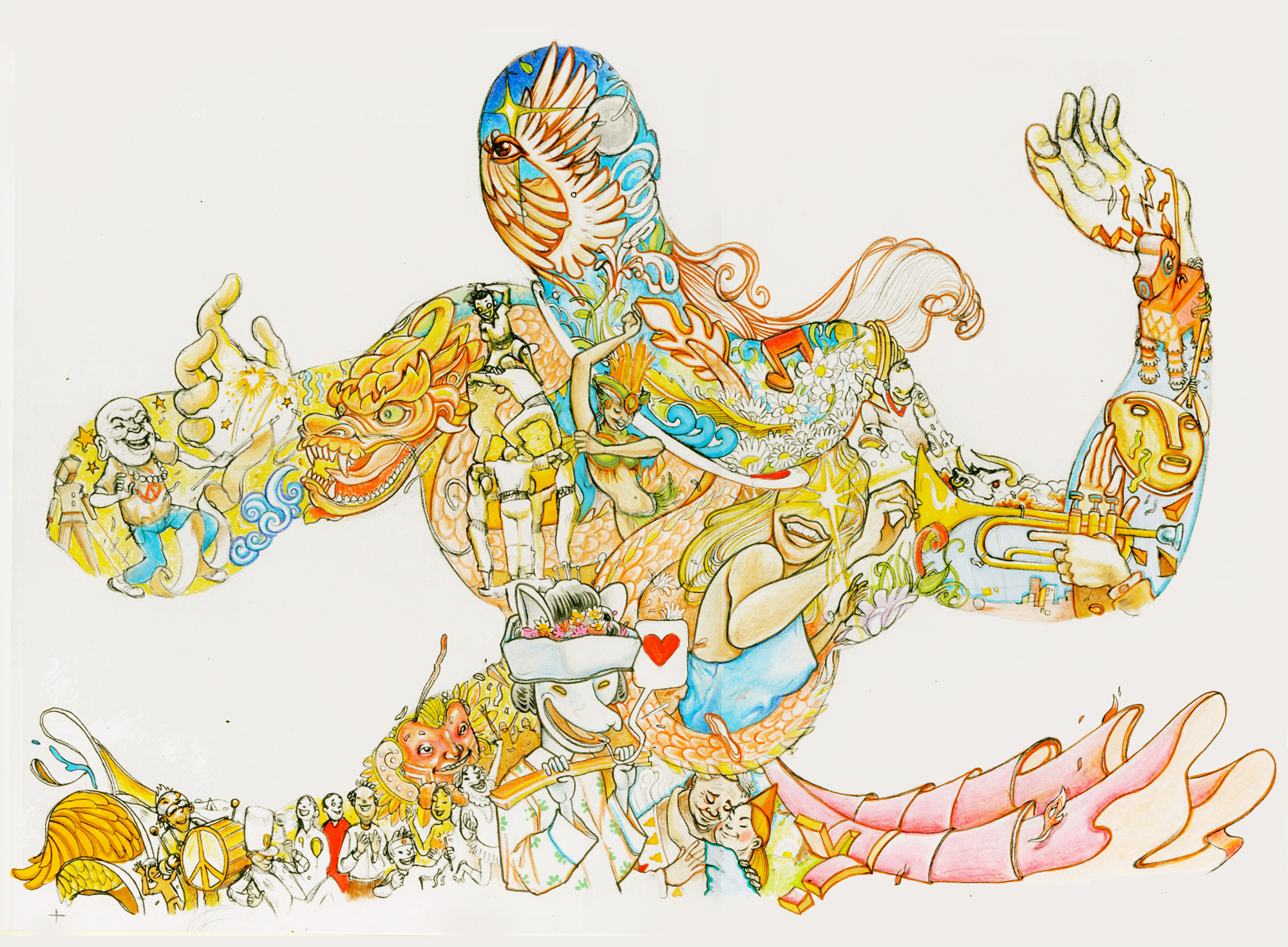 These kids posed without hesitation, this whole meeting lasted about ten seconds, I snapped a shot We giggled and I walked away.
Stick n Poke
Our Landlord is moving back in and we are moving out this month …..I am gonna miss this house.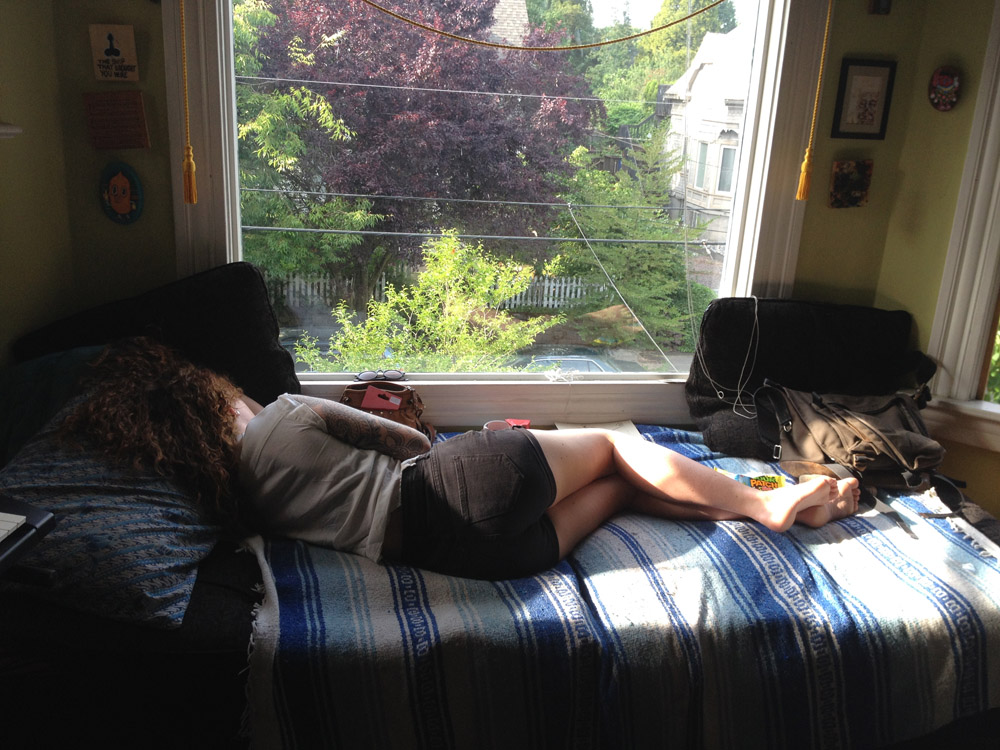 Erin and the color red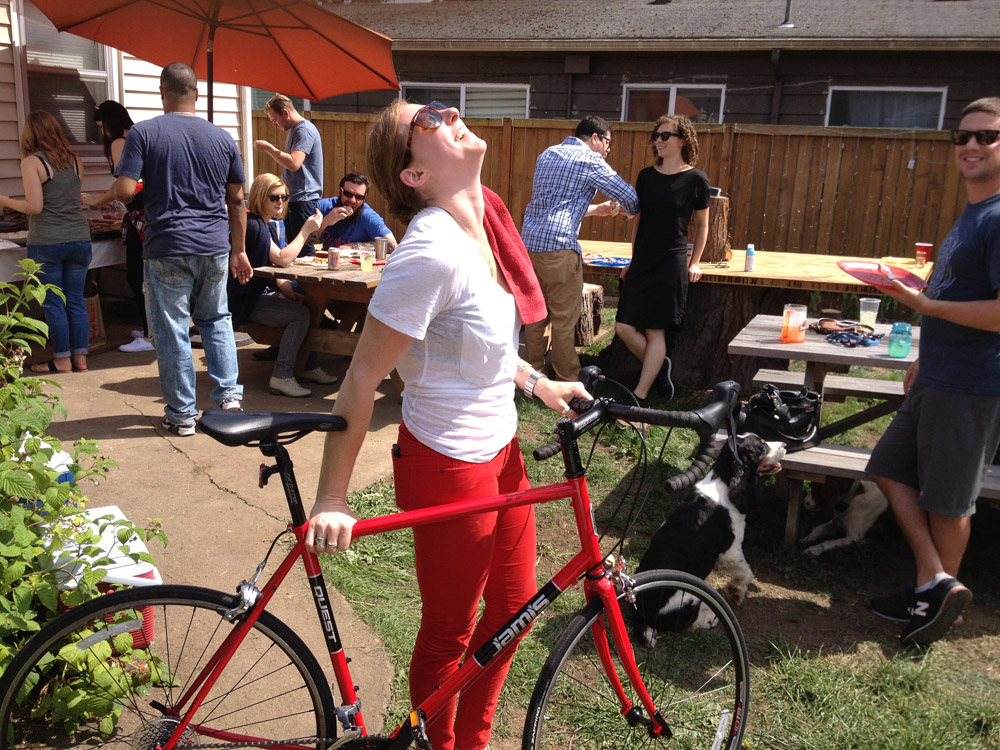 A picture of Jarod taking a picture, He is from  Jarod Mees and the Grown Children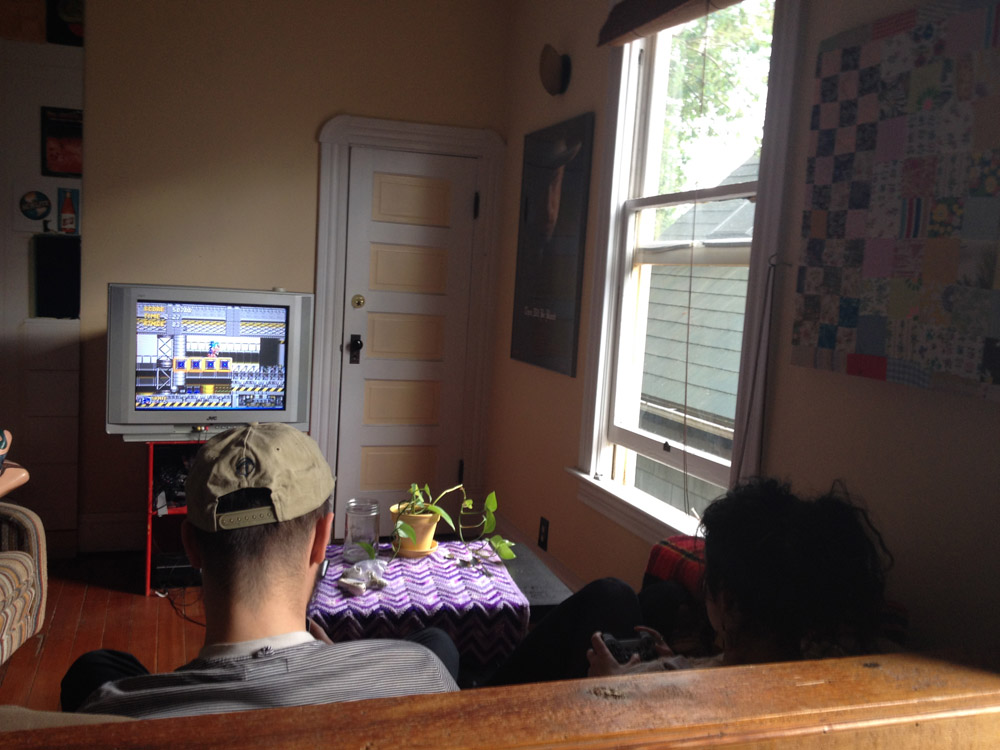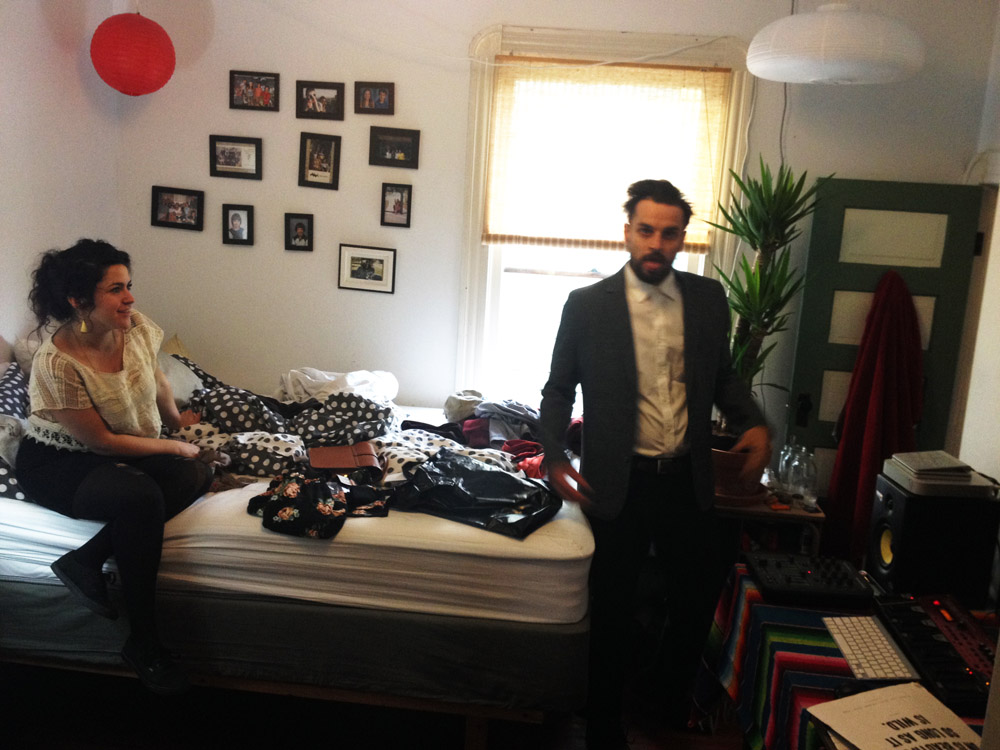 Thank you so much to miss Danielle Ito for Donating money to the relief fund and getting a free painting in the mix! it was great meeting you!
Bootleg Go Pro
This House had some magic
just like you.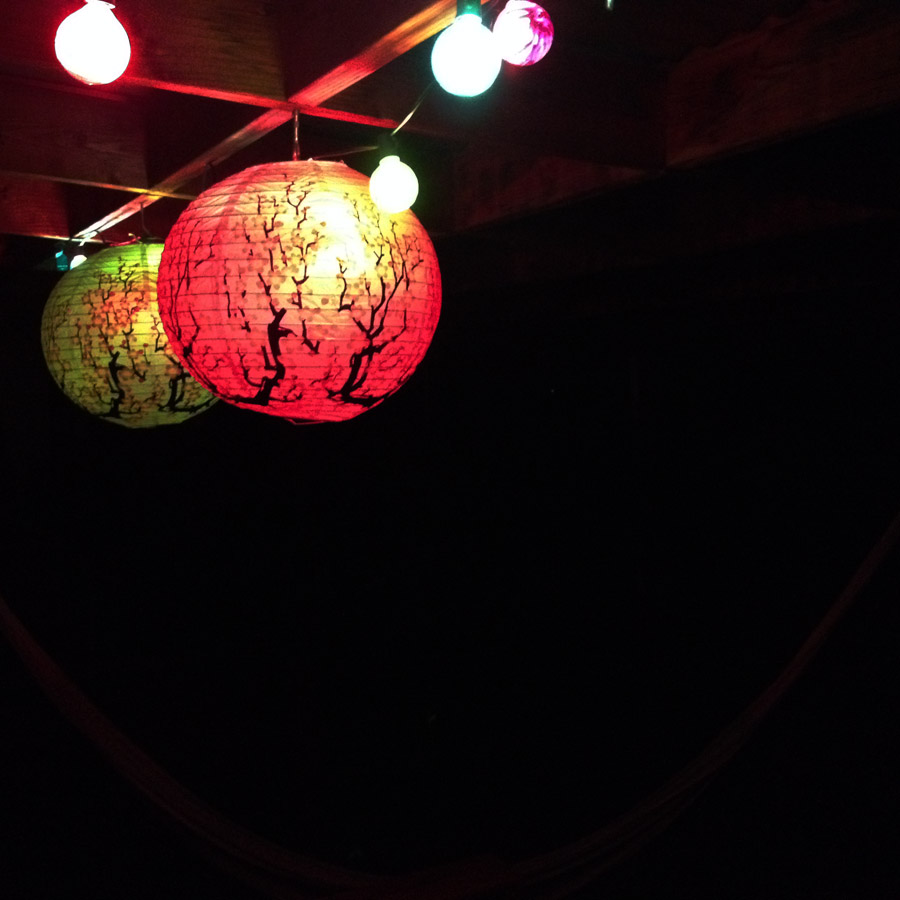 Thanks for checking it out.
Have a fun summer