Hello,
Here is a book of a series I did over eight years ago.I ran into it at my friend Yukki's new coffee spot "SMOOCH" in Sapporo Japan.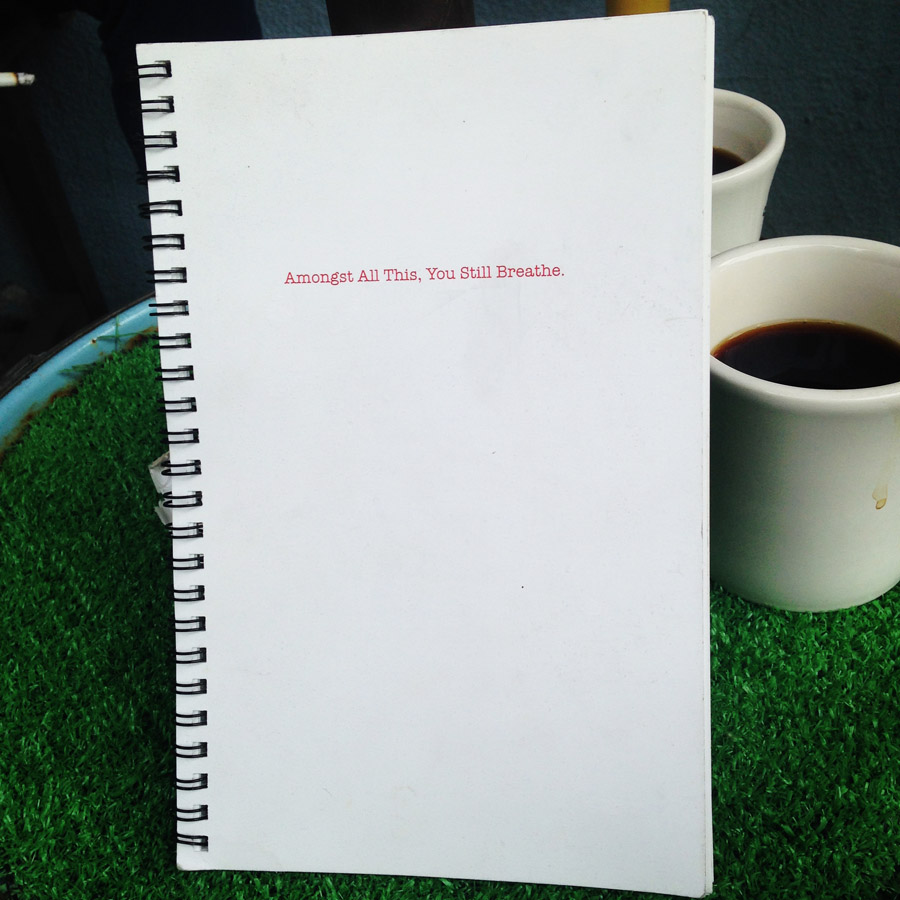 I was very fortunate to be approached by my friends Steven Gamboa and Frank Sanchez whom invested in producing a series. At the time I did this work I was in a great depression and reached a point where I did not draw for about four months, when I began again, color slowly started to come back starting with red. Featured in this is my beloved sister Milo who endured so many long telephone rants from me, without the care and positive interactions with friends and family we wont survive.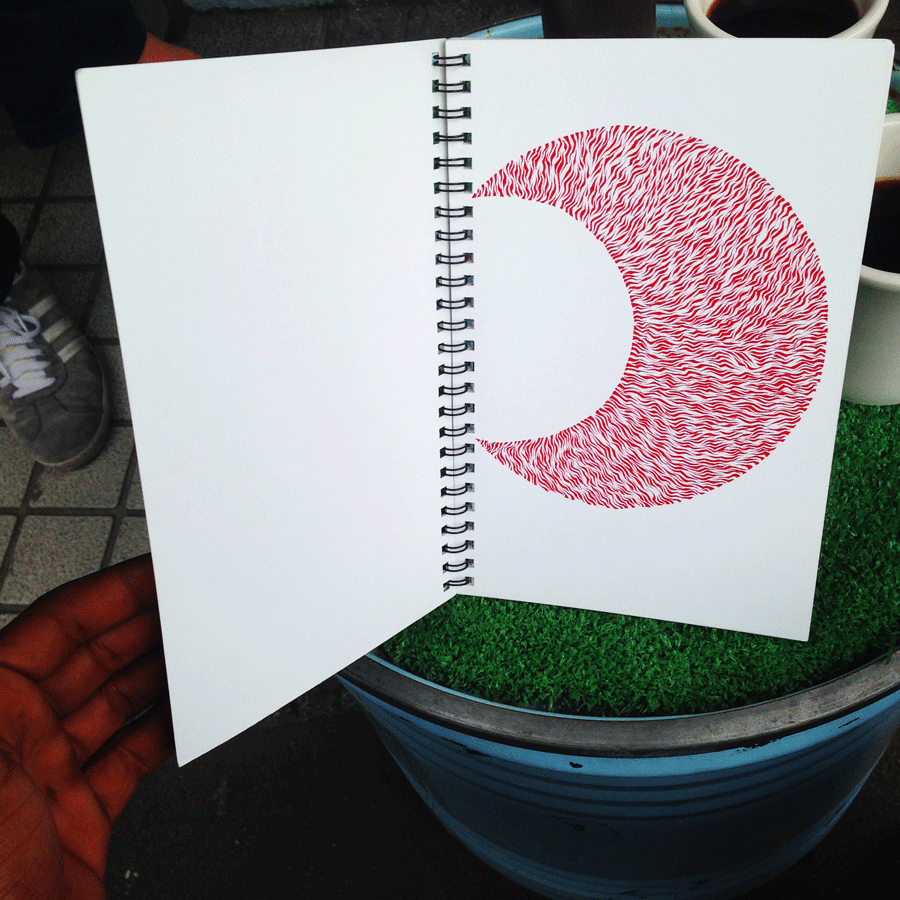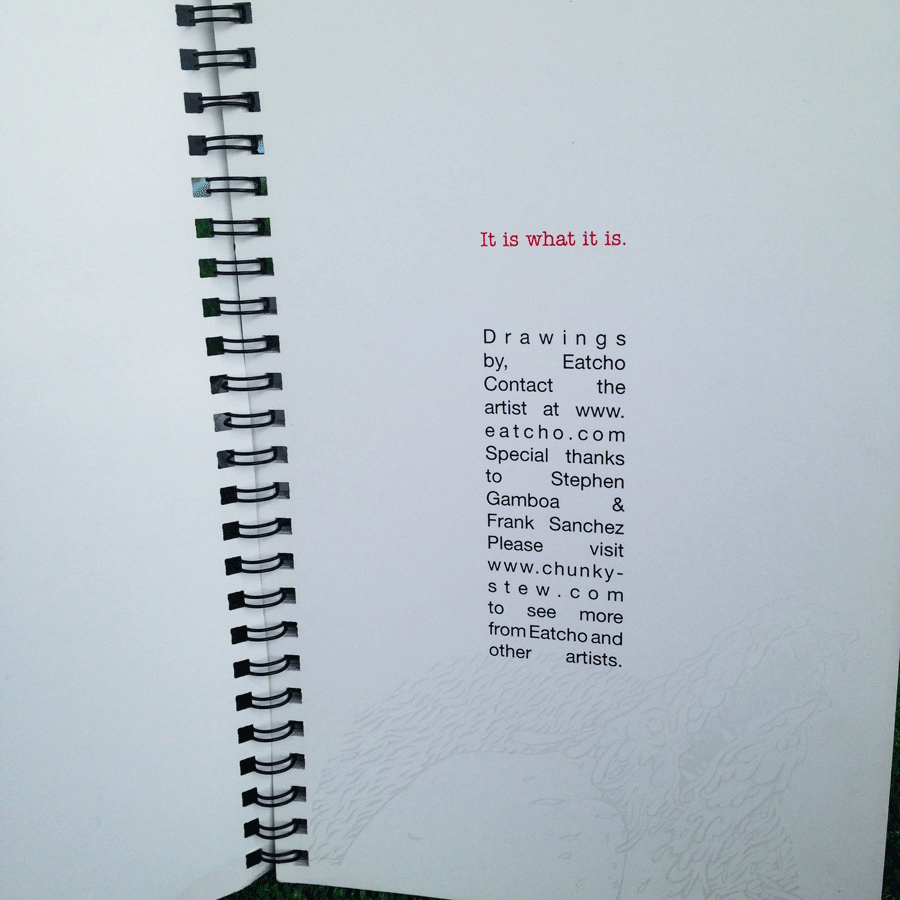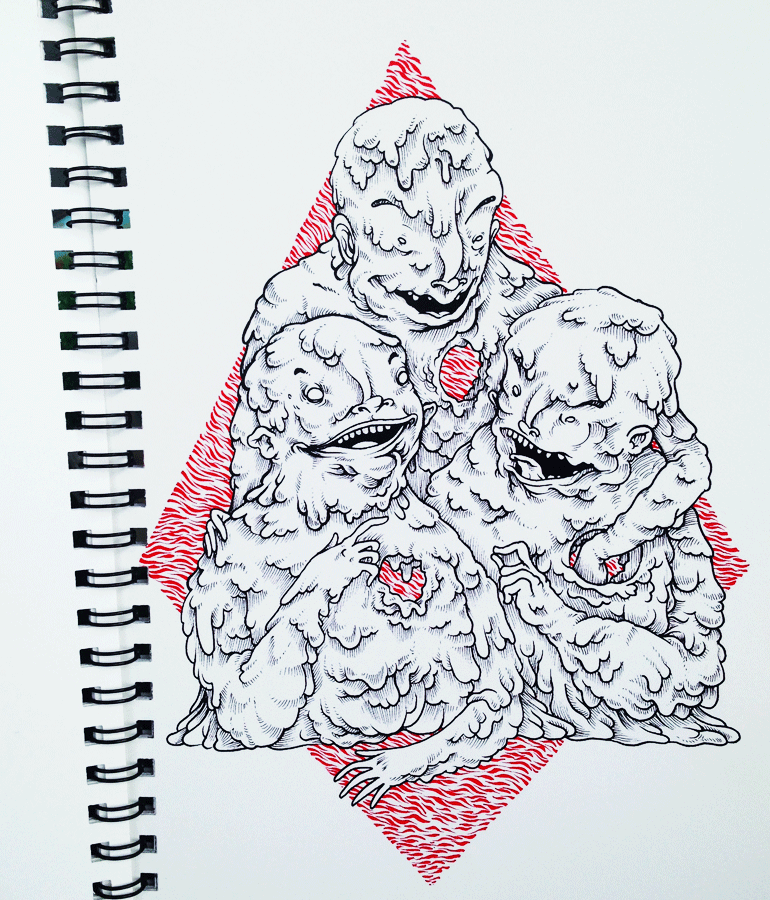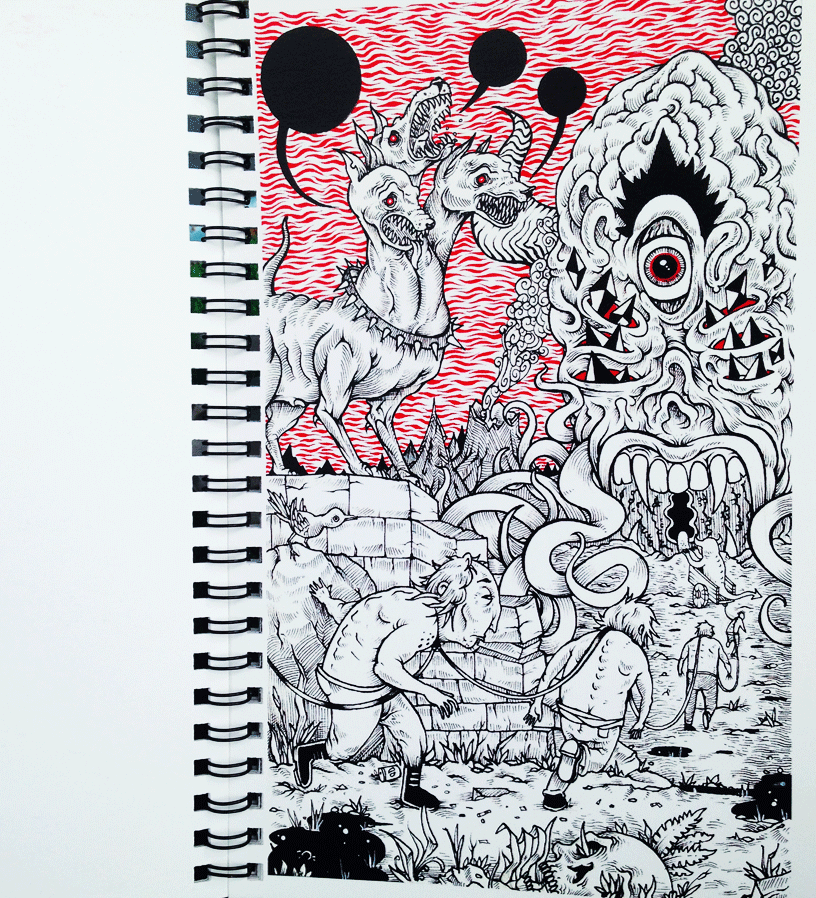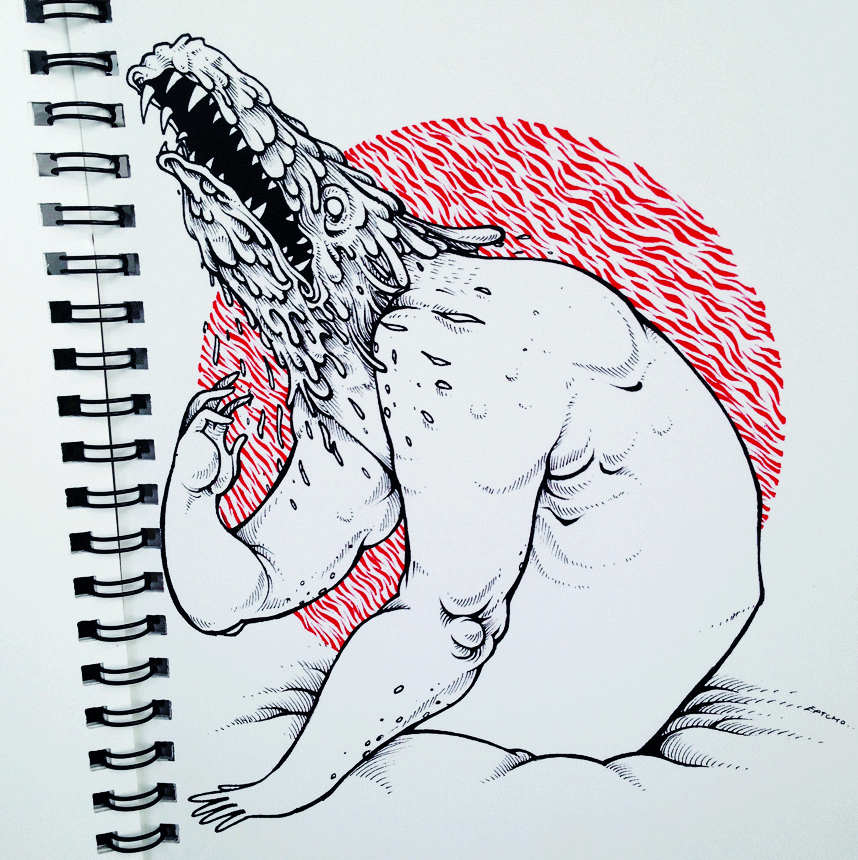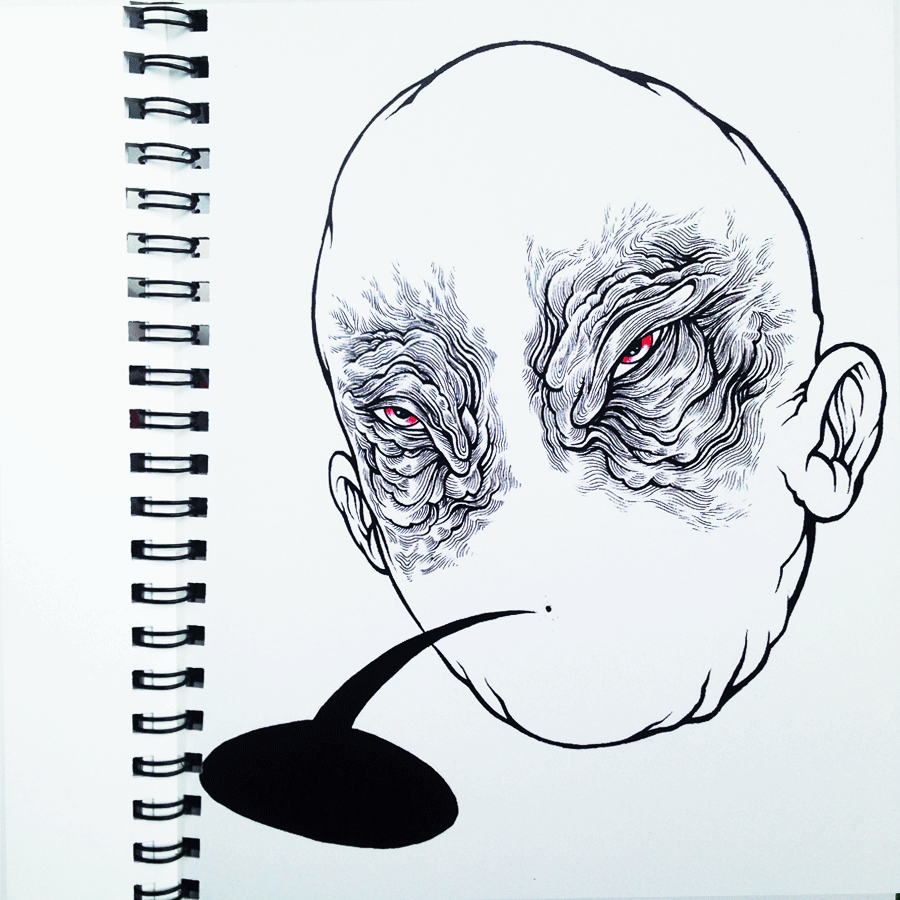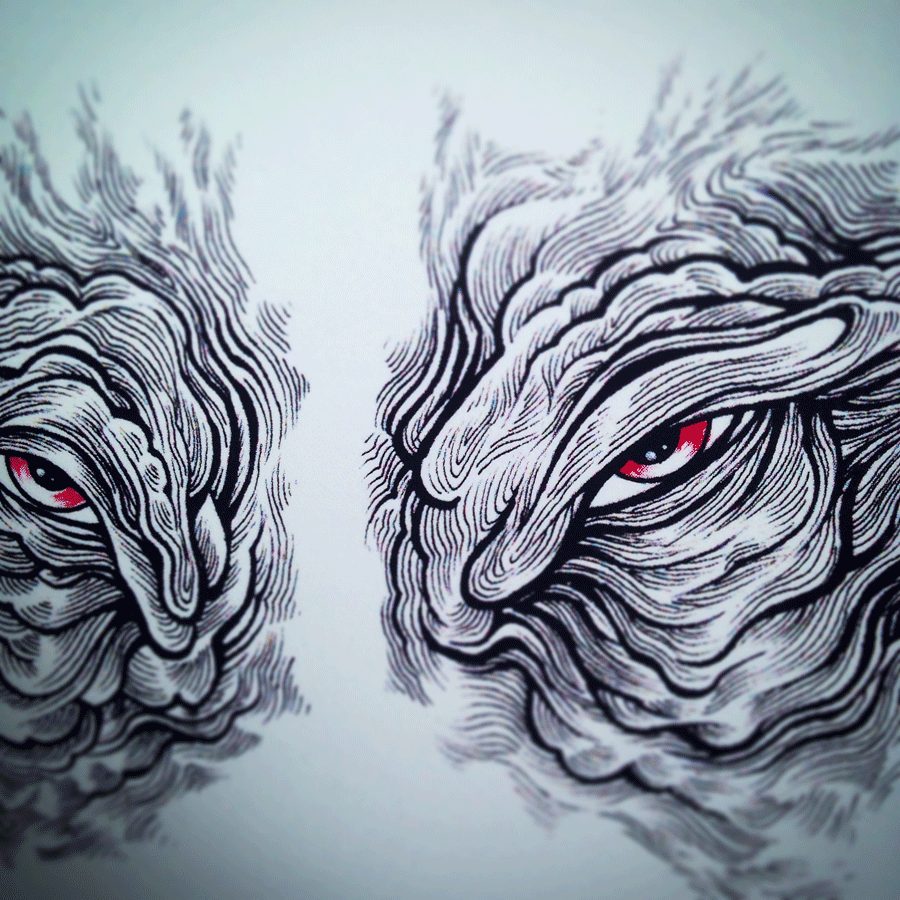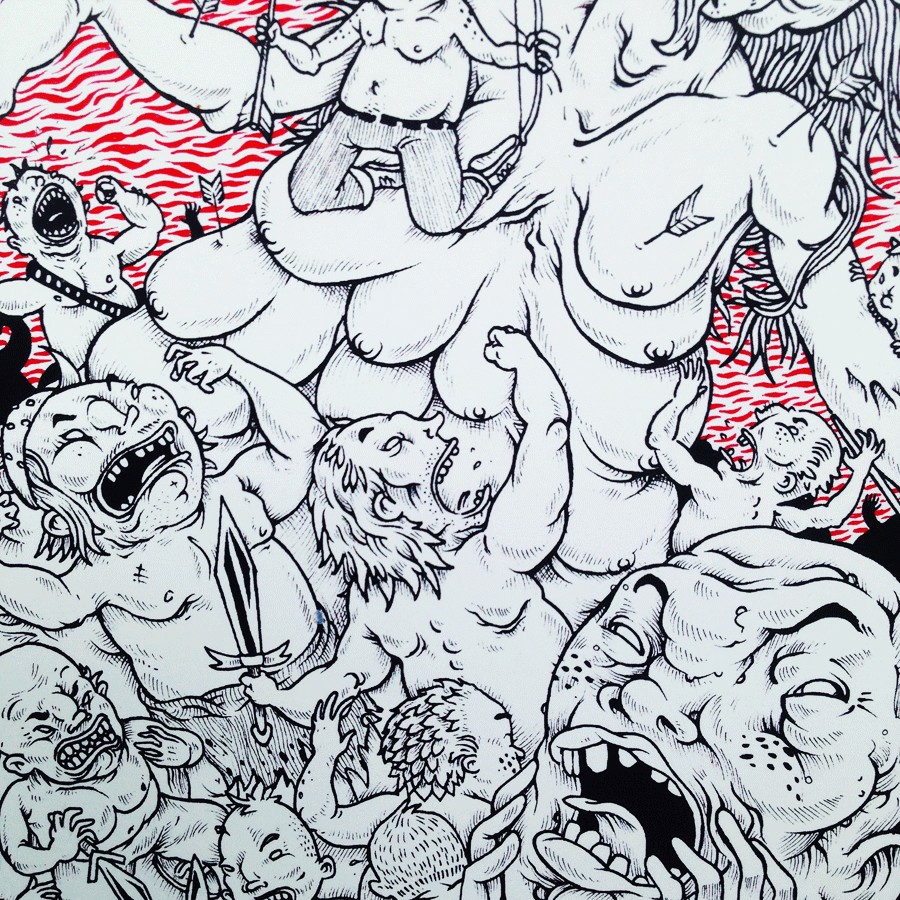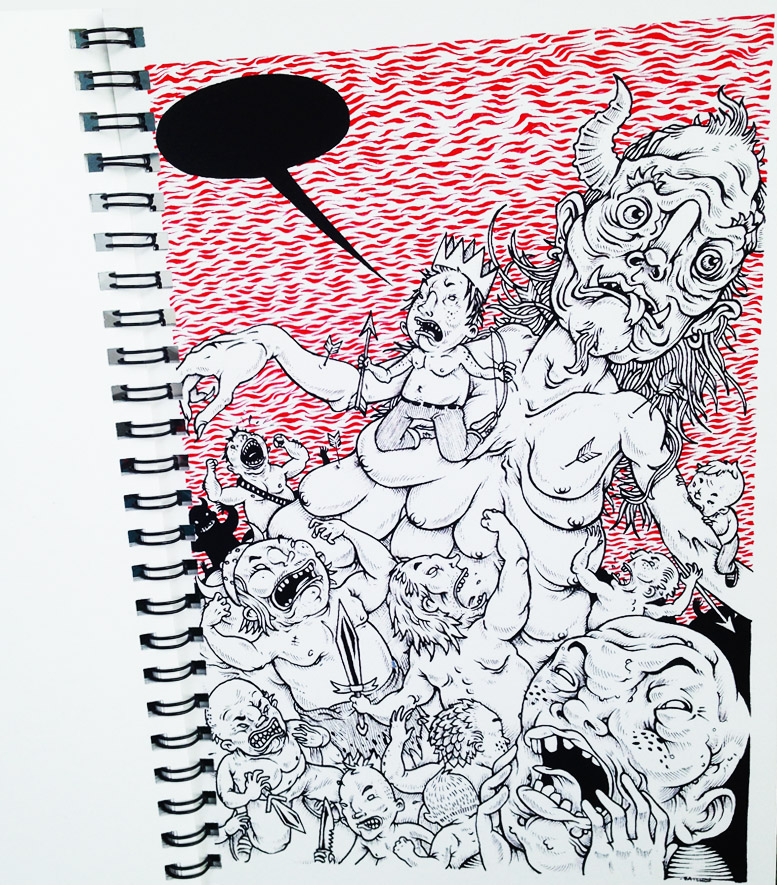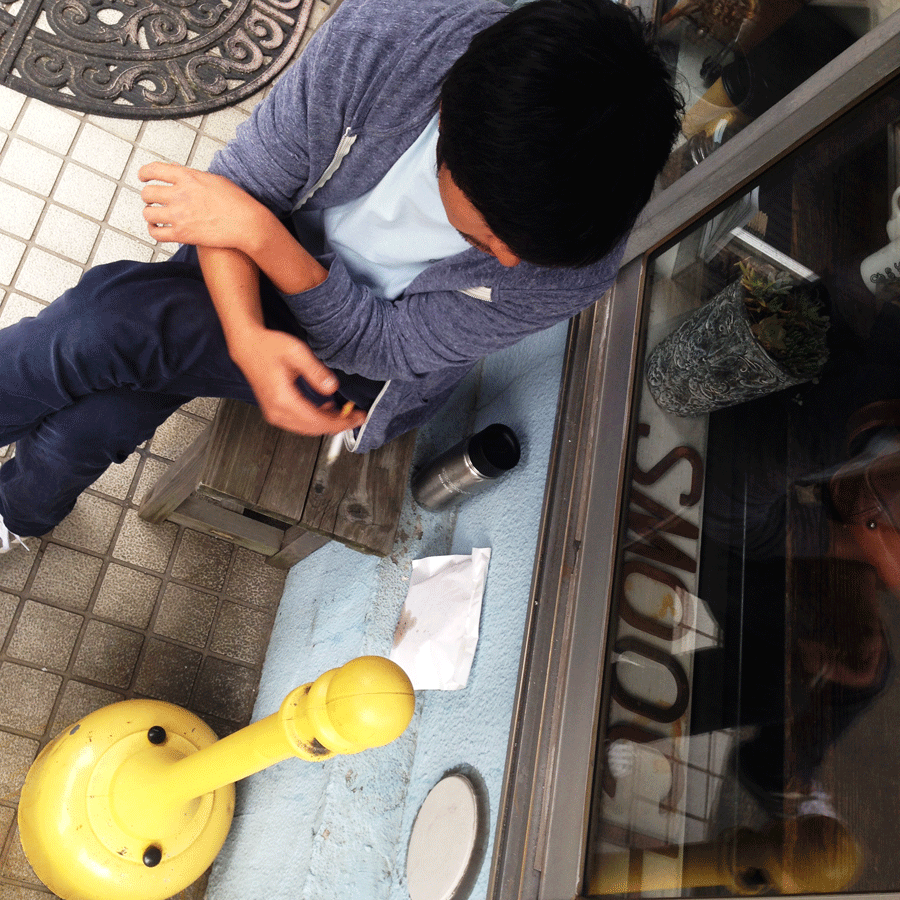 Yukki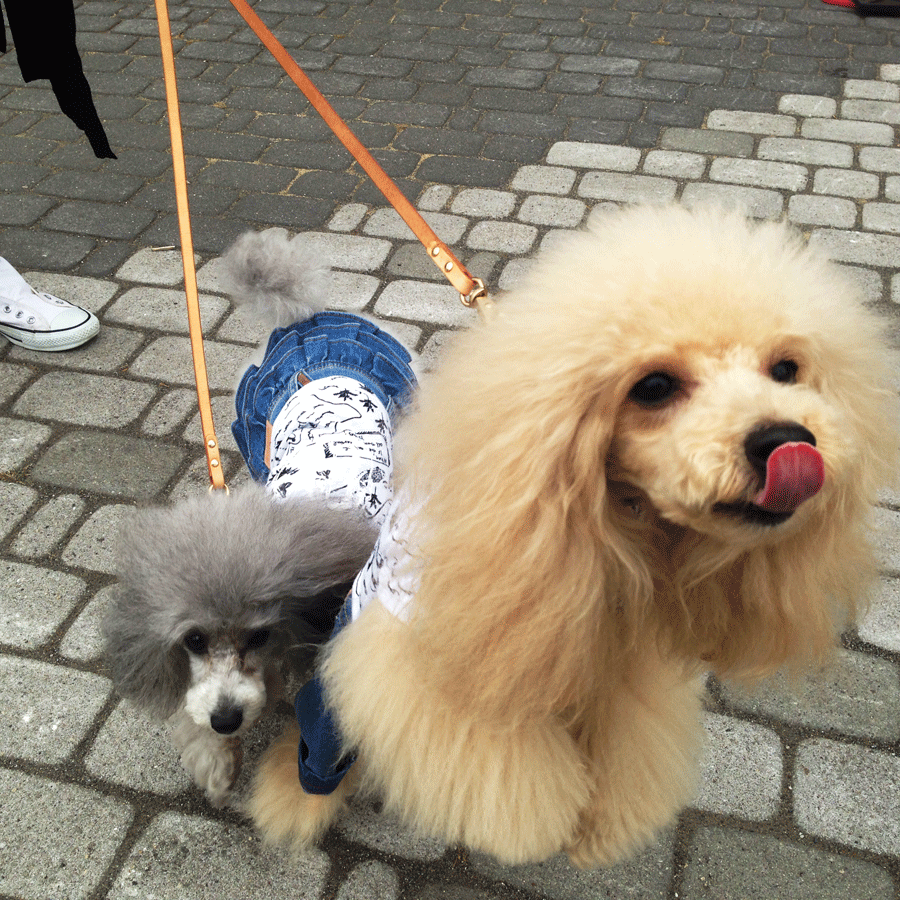 That's all for now, thanks for checking it out.
-eatcho