Hello….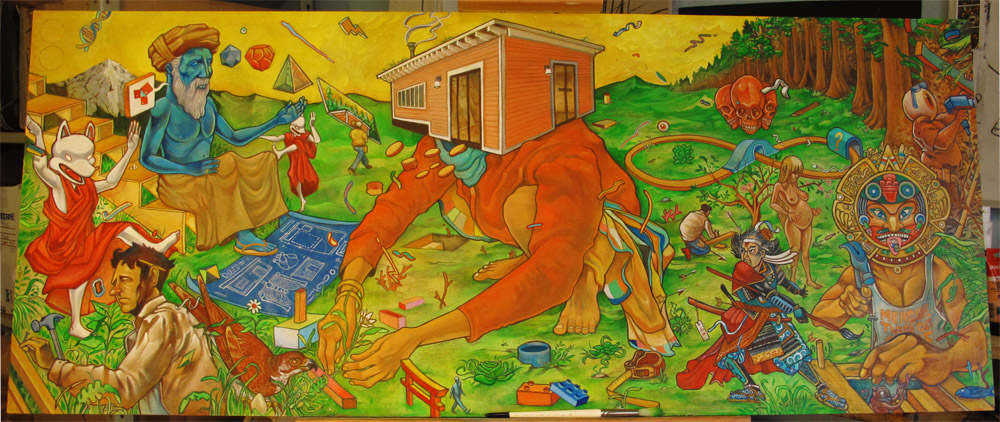 Featured in this post is a recent commission for my soul brother Ian. He wanted a painting of his studio that is to be hung in his studio, A studio within a studio y'know. Ian is a jack of all trades with his main talent being able to build anything, so I chose to make this painting construction themed with the workers building the surrounding symbolic reality.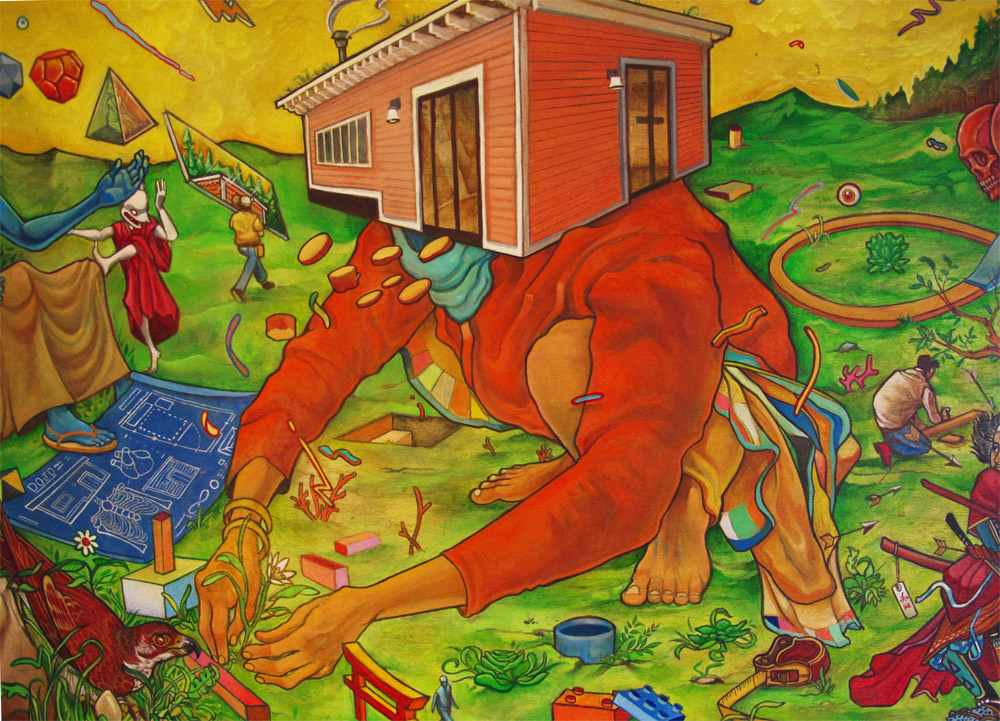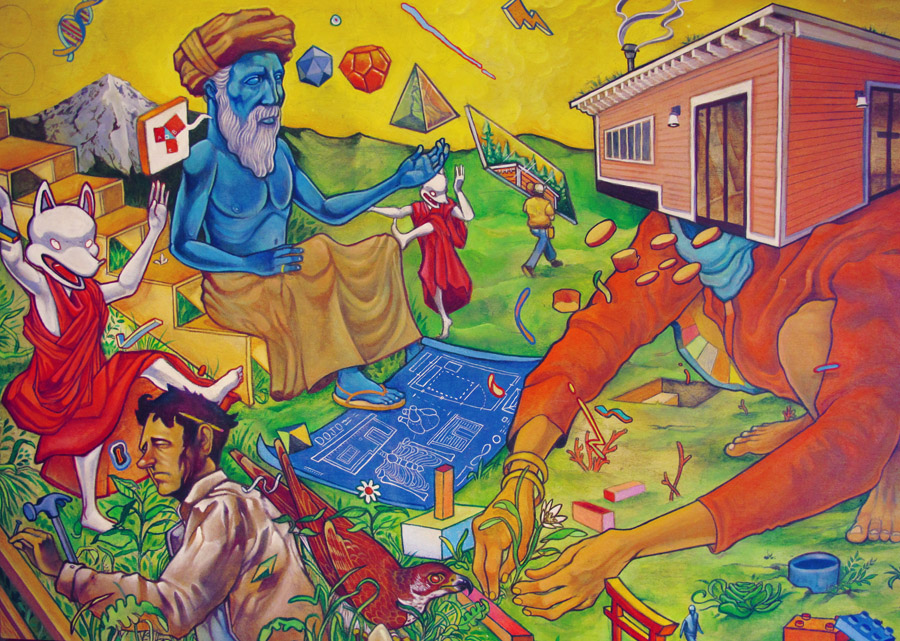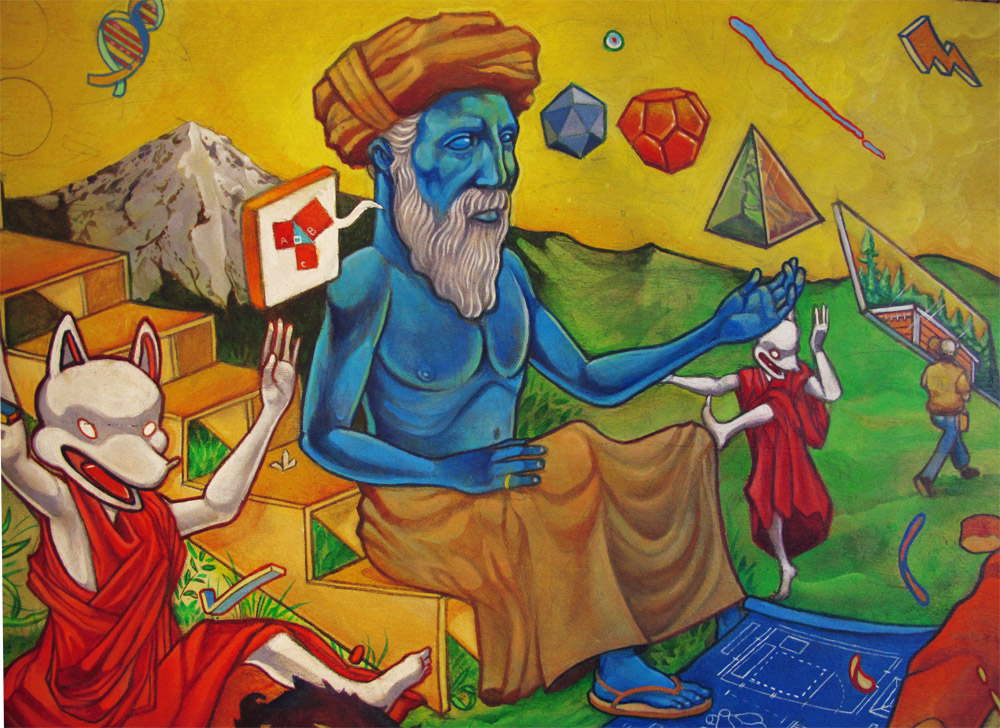 Pythagoras, without this dude it would've taken western european mathematics a lil longer to be where we are at today.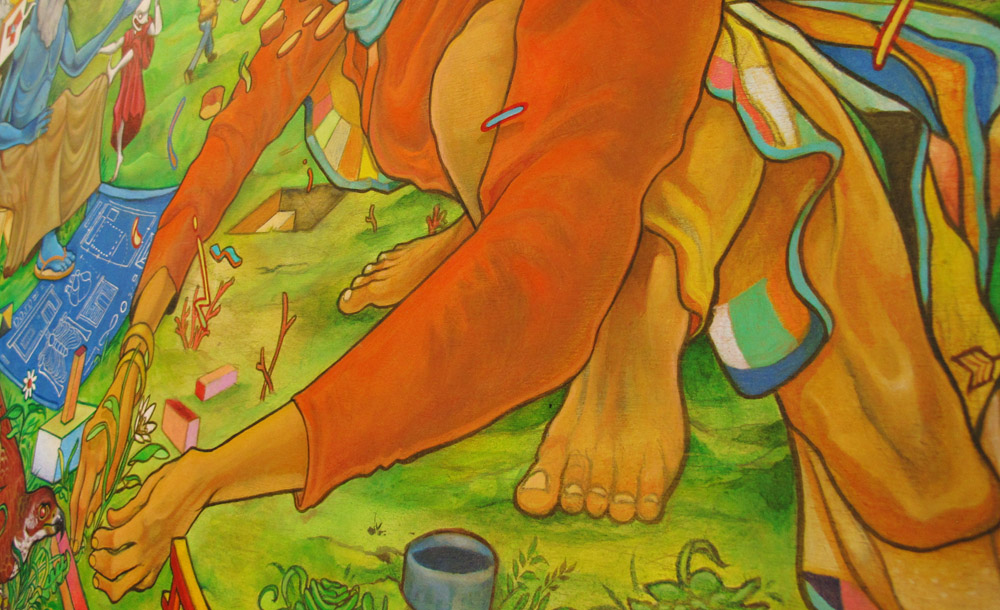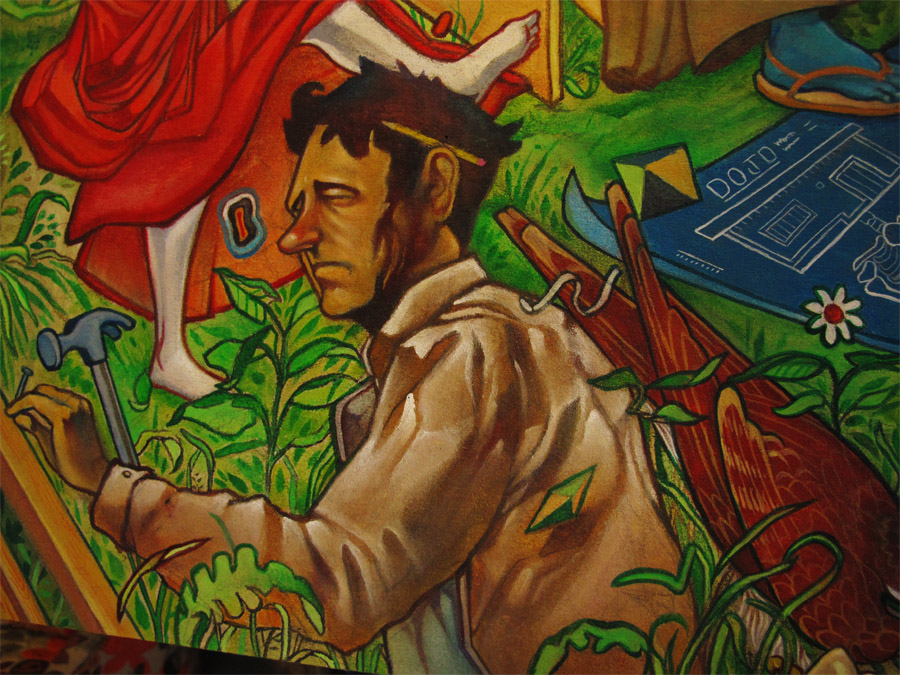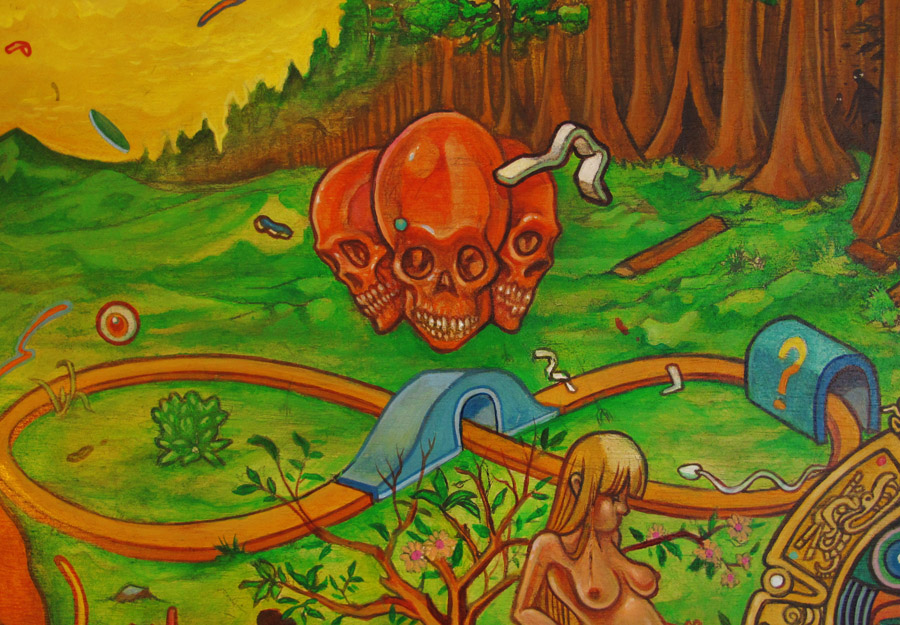 Forever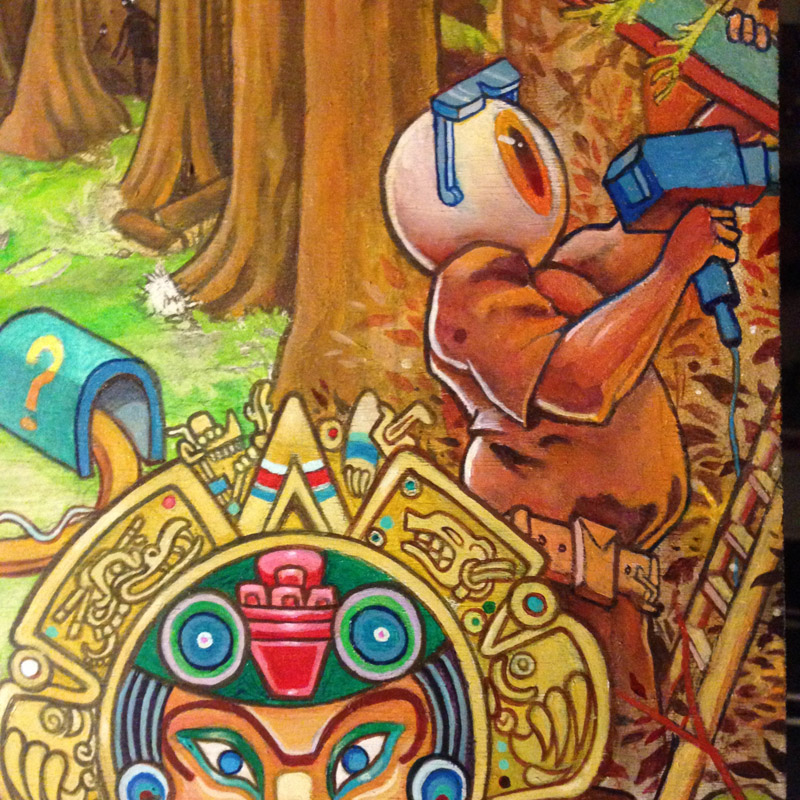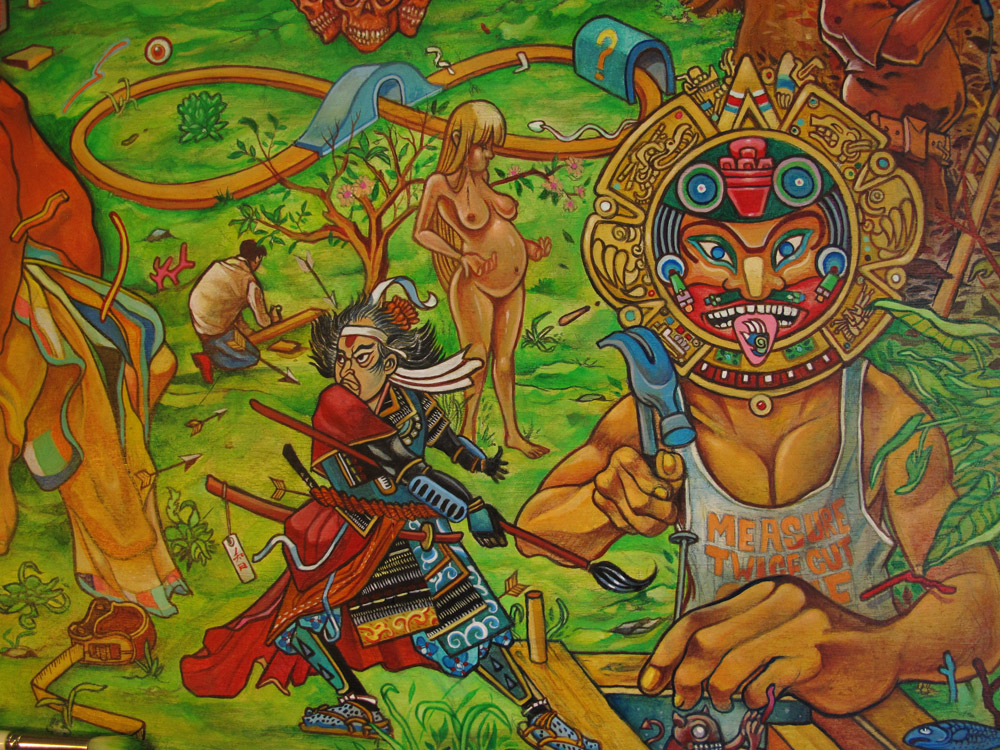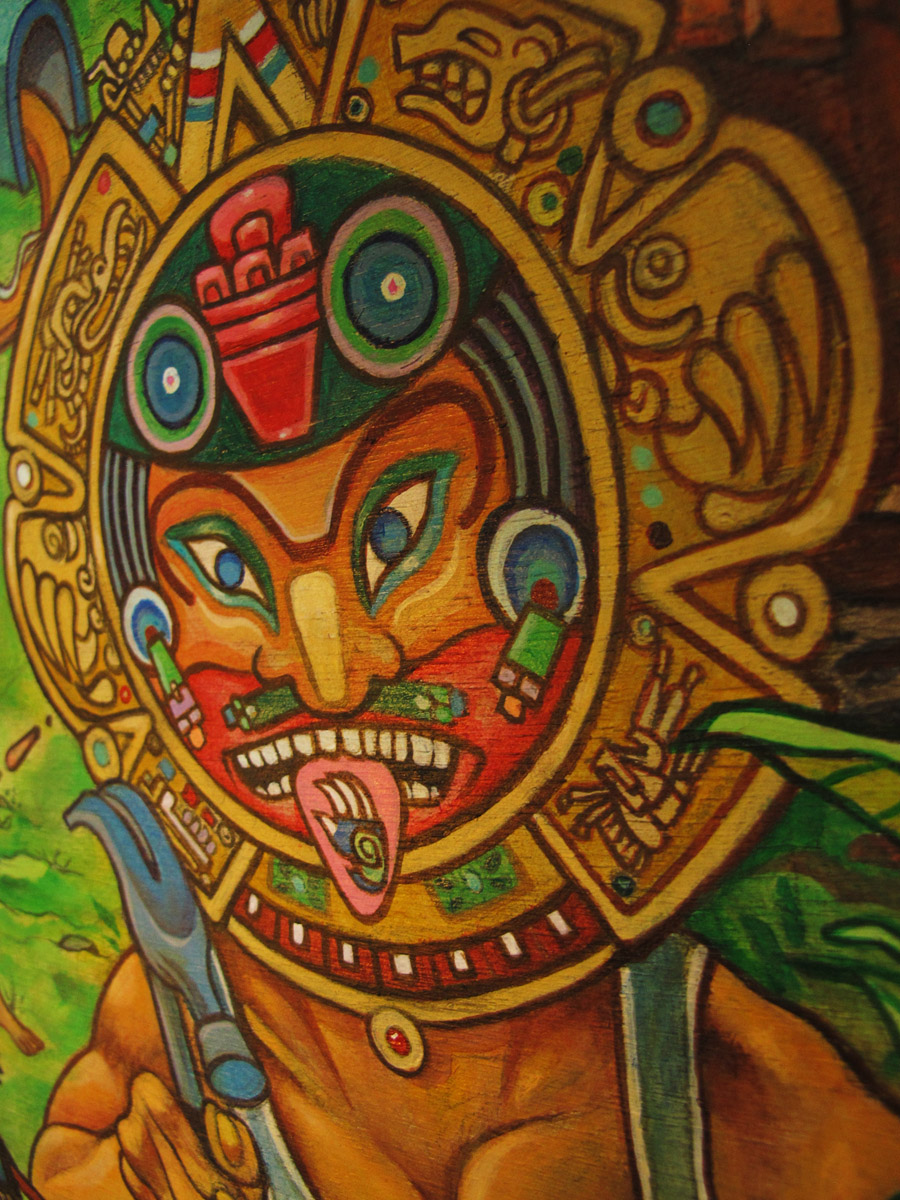 Tonatiuha an Aztec Sun God.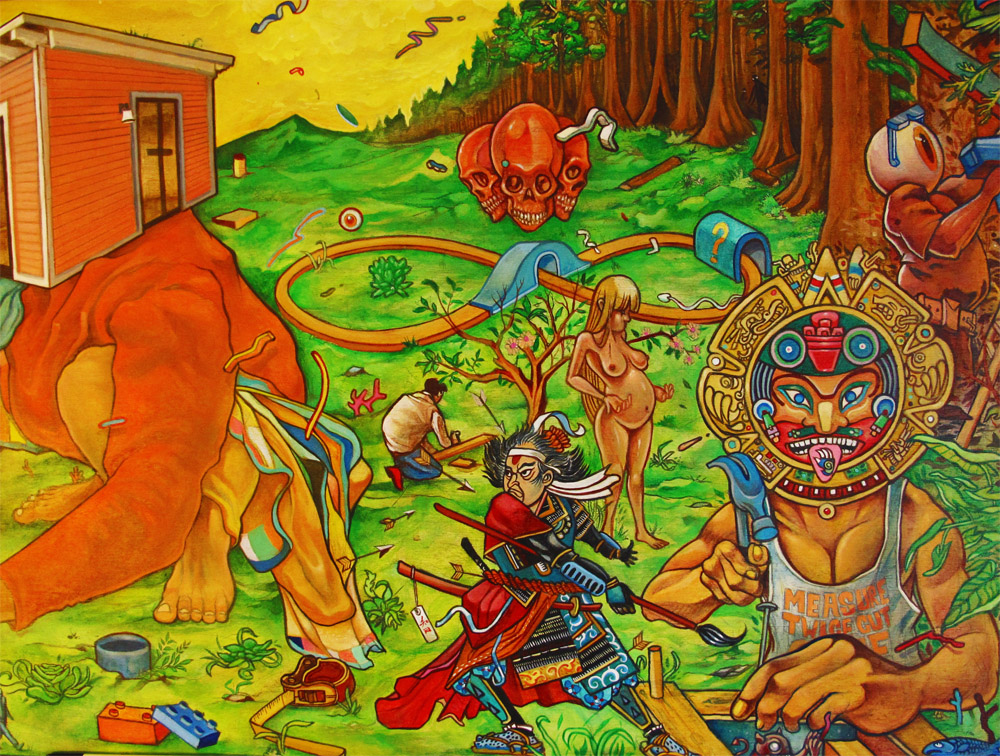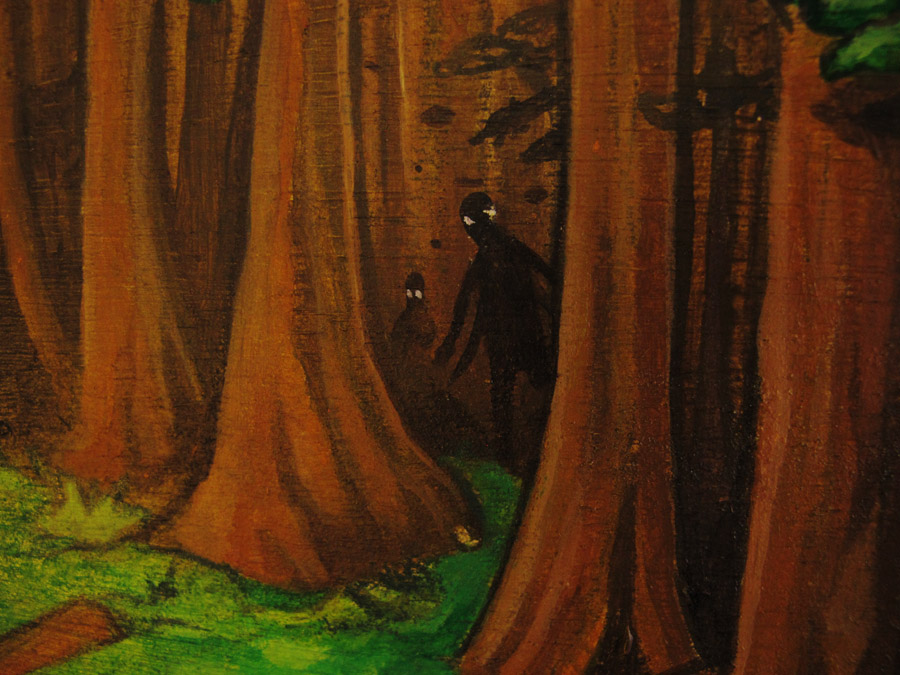 small details of other beings lurking in the woods.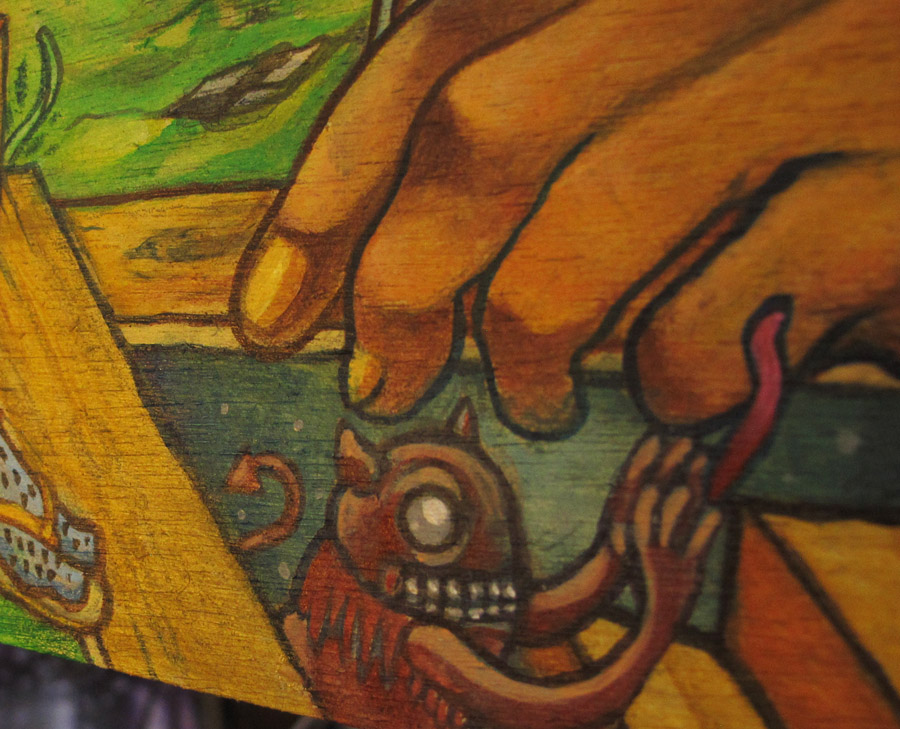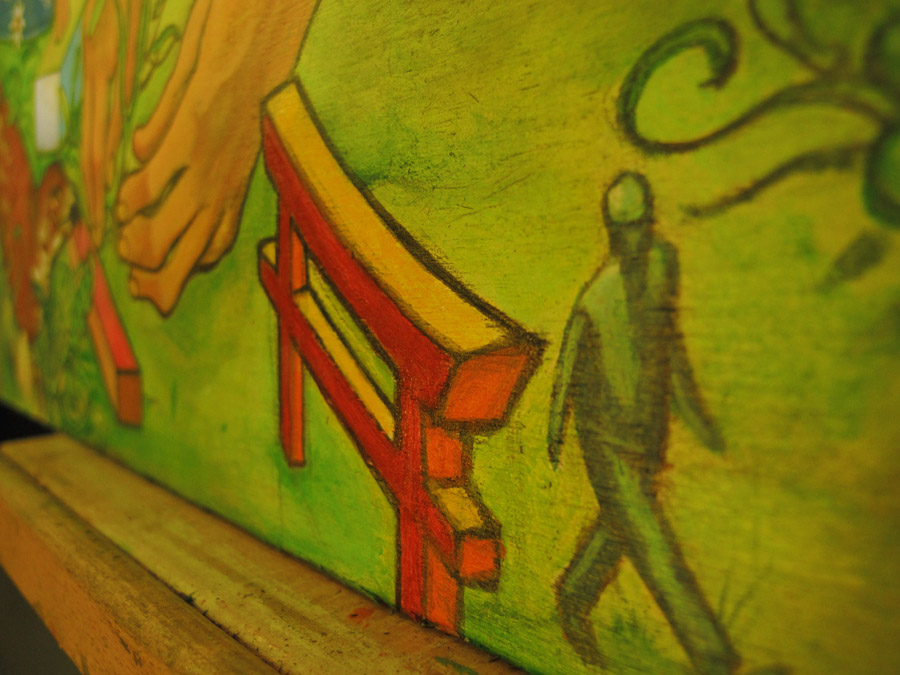 Thank you for checking these out.
If interested in a commission of your very own feel free to visit my lawyer or contact me at
eatcho@gmail.com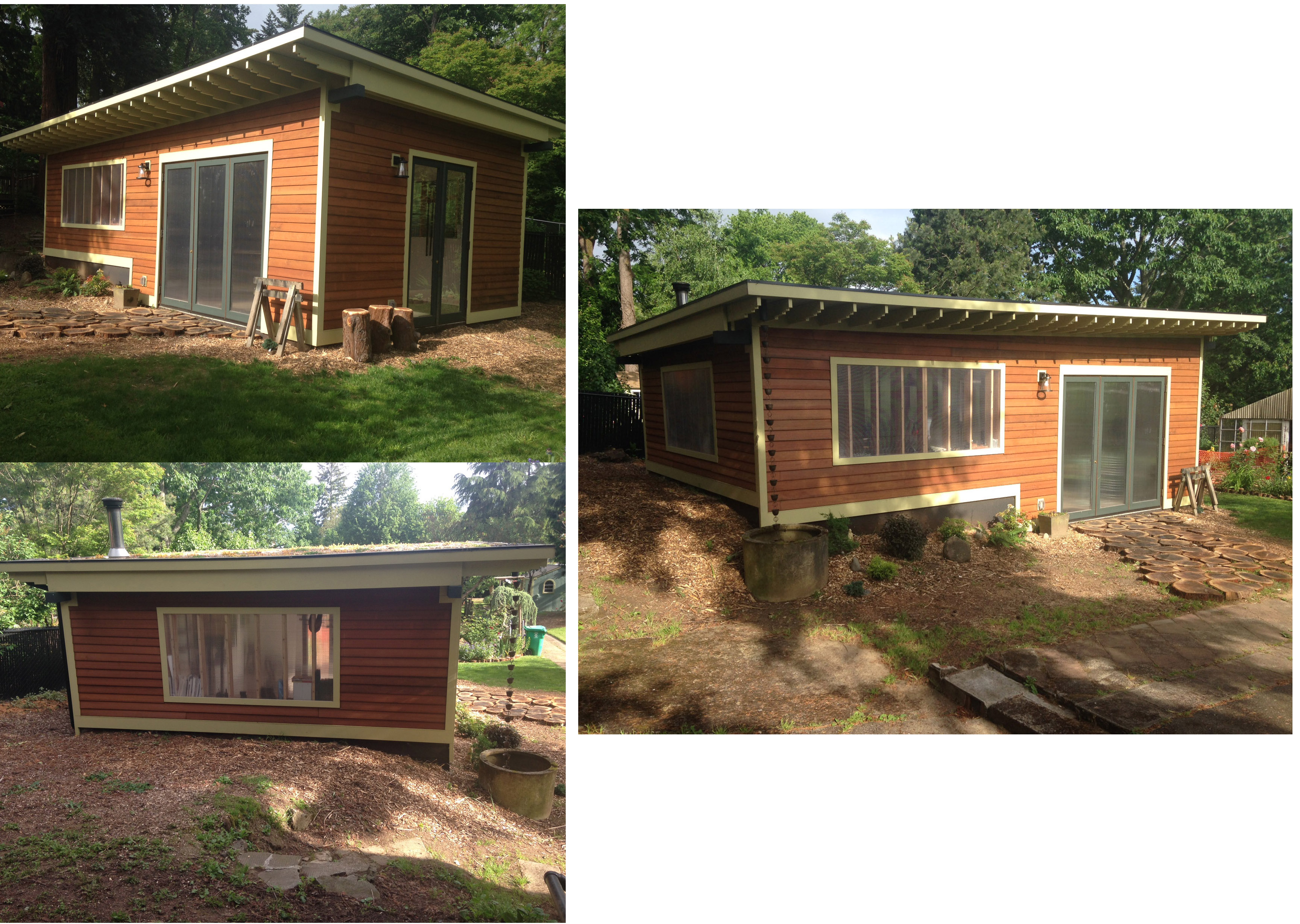 ---
 I was fortunate enough to help curate a small Portland OR. themed show in Sapporo Japan before we head there this September . Click this link to see more.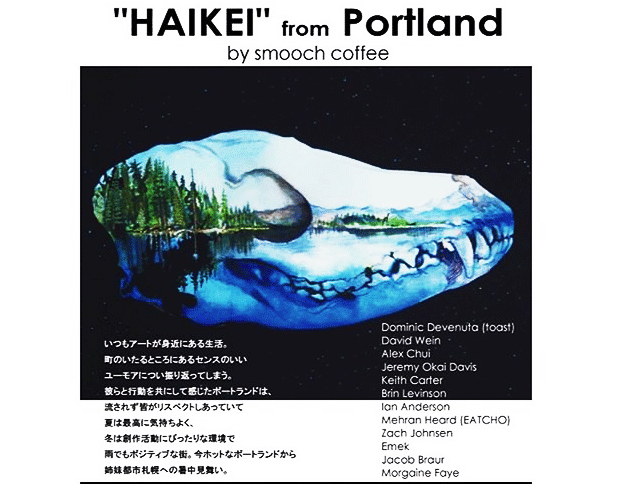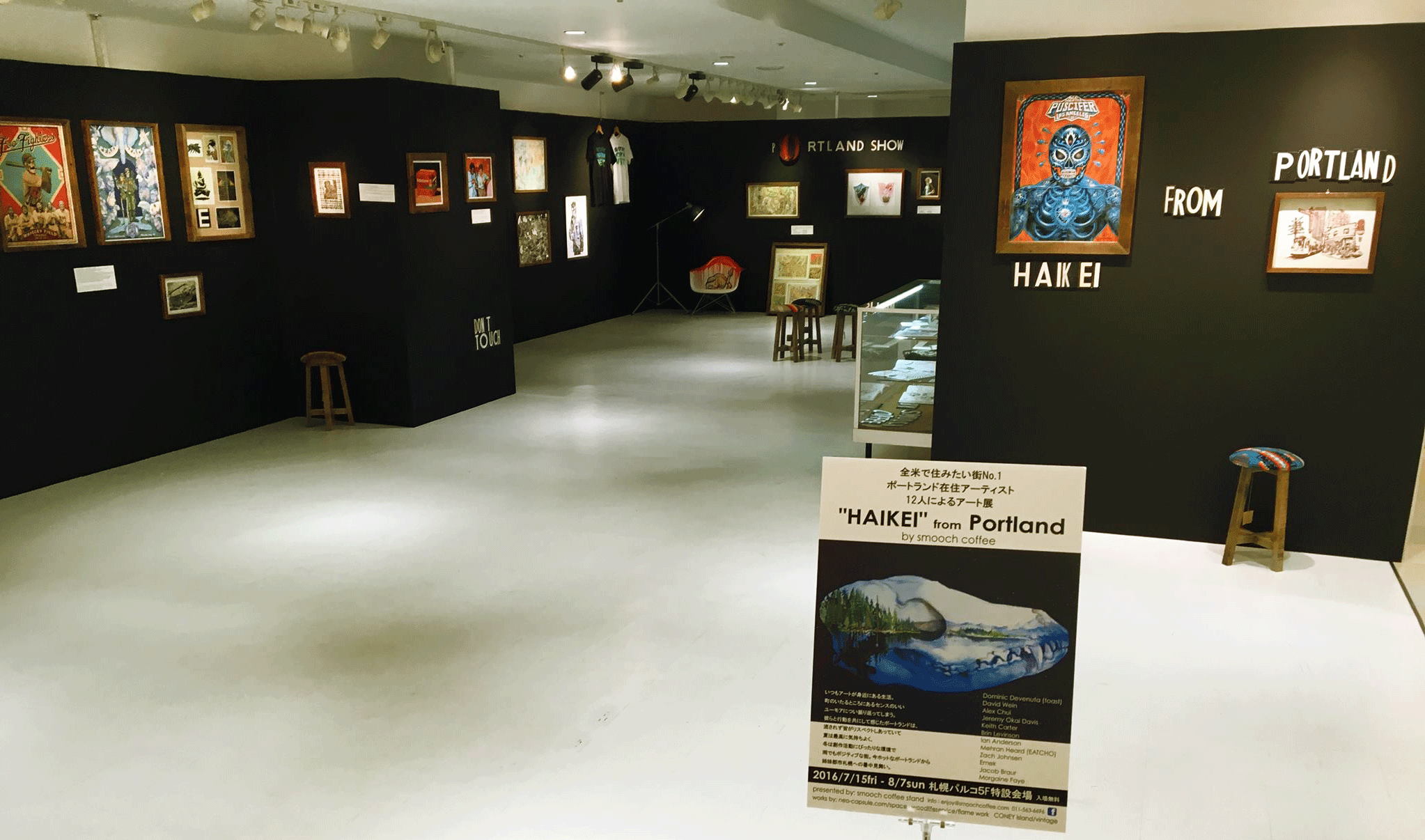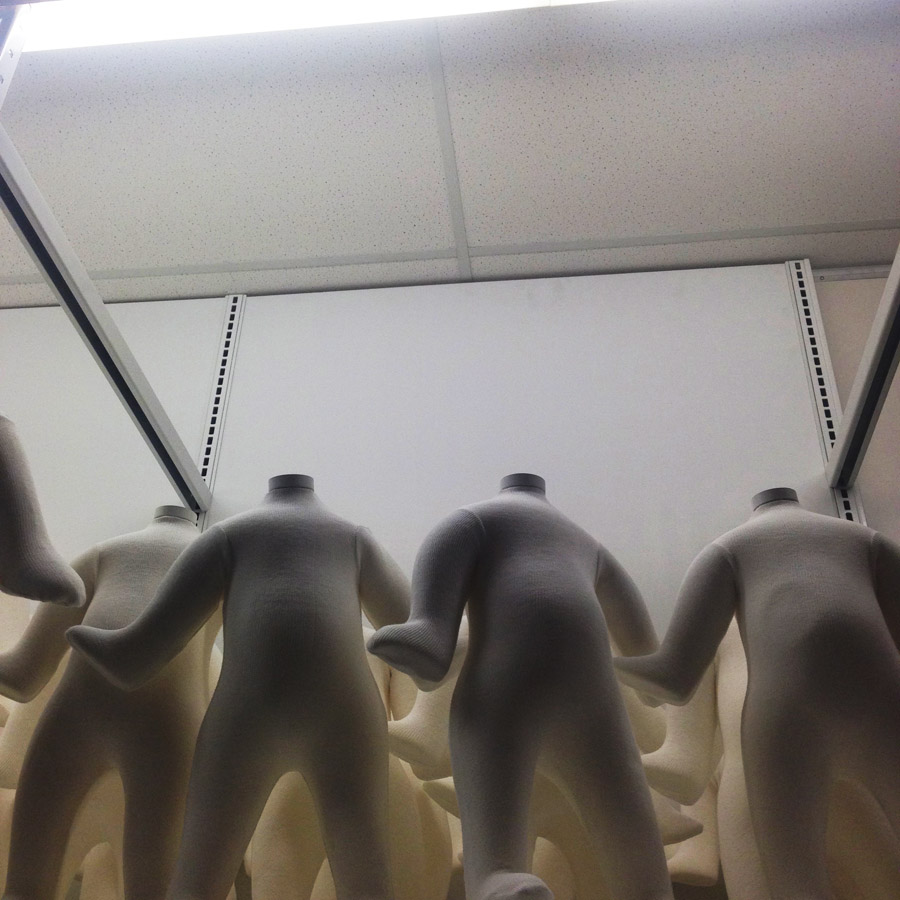 Thats all for now, thanks for checking it out
toots.