Hello everyone!
I have been fortunate enough to curate a lil pop up show in Sapporo, Japan along with my good friend Saito Yukishiro "YUKI" of Neo Capsule.
The show is "Haikei" from Portland, which translates as "greetings from Portland". It features some awesome work from talented friends and fellow local artists here in Portland, Oregon.
I am incredibly happy to have so many great talents involved in this pop up show! The contributing artists are:
EMEK, Zach Johnsen, Morgaine Faye, Jeremy Okai Davis, Alex Chiu, Keith Carter, Dominic Toast, David Wein, Jacob Bruar, Ian Anderson, Brin Levinson, and myself.
Here is some of the work featured: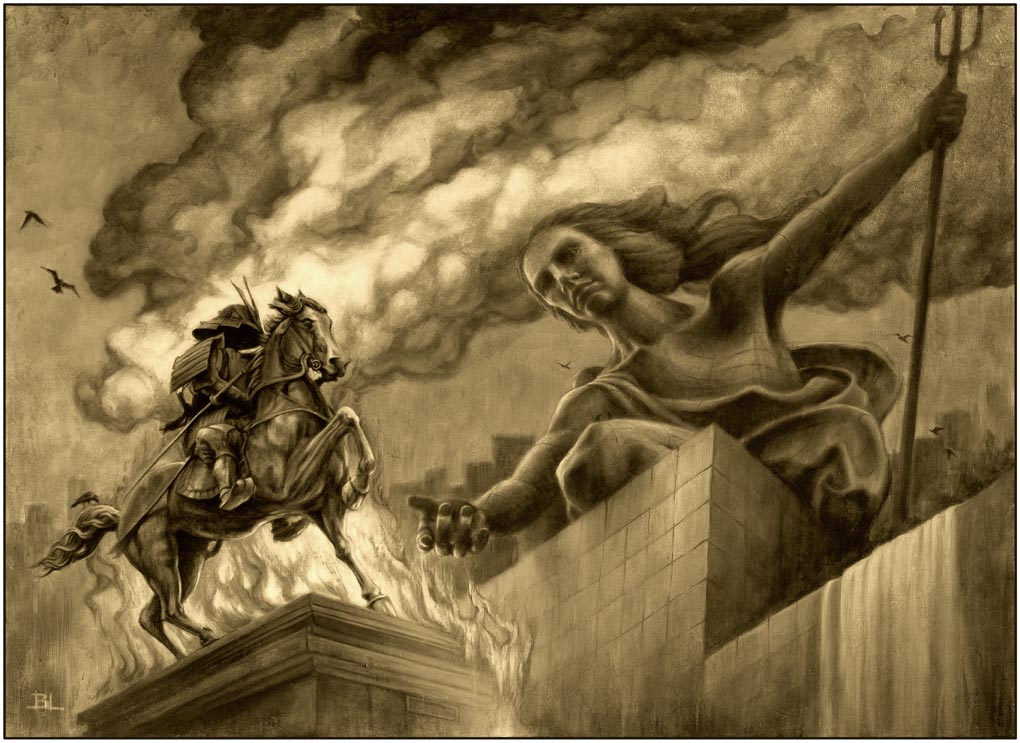 EMEK brought some jaw dropping prints. He is a powerhouse of clever ideas and dynamic linework. His work has inspired the majority of my creative life.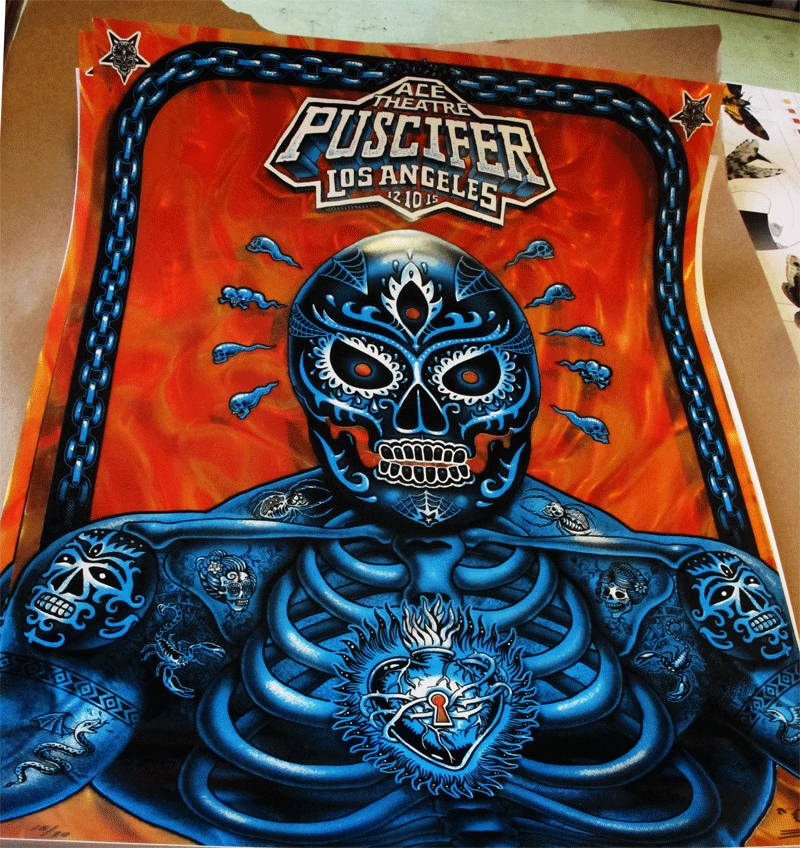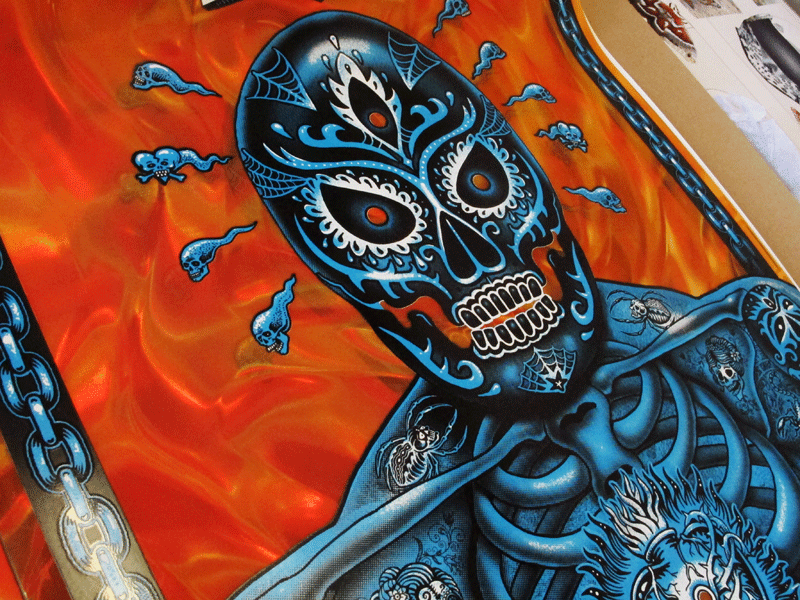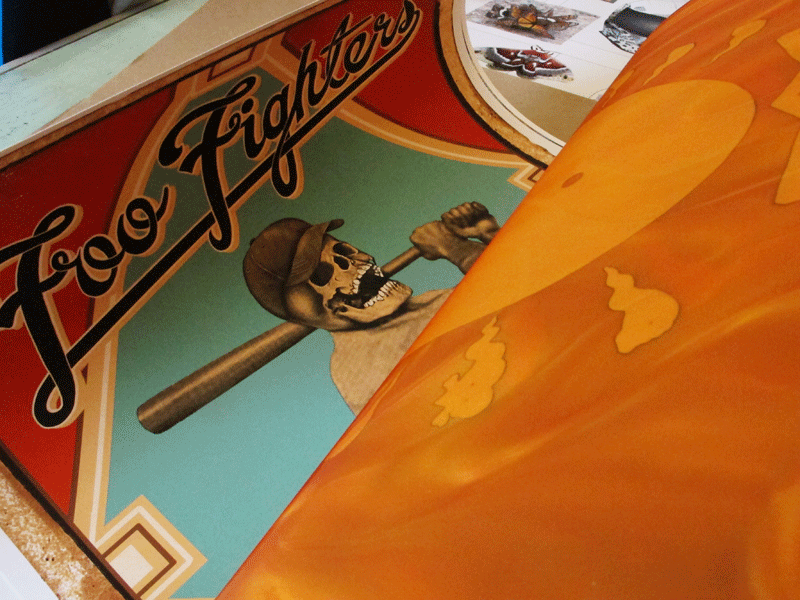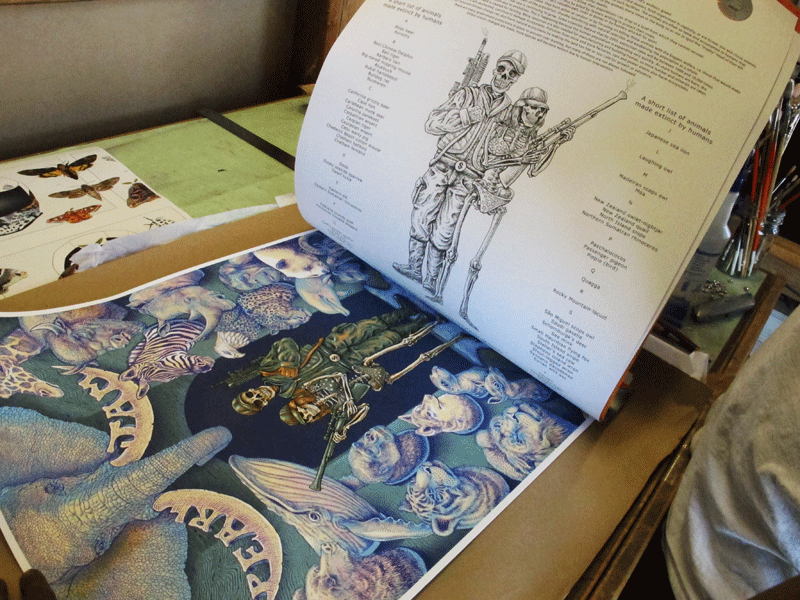 This print blows me away! The skeleton hunters pose amongst their morose bounty, the heads of animals made extinct by human intervention. Along the back of this print are the names of the animals included. Recognition and respect! Thanks EMEK!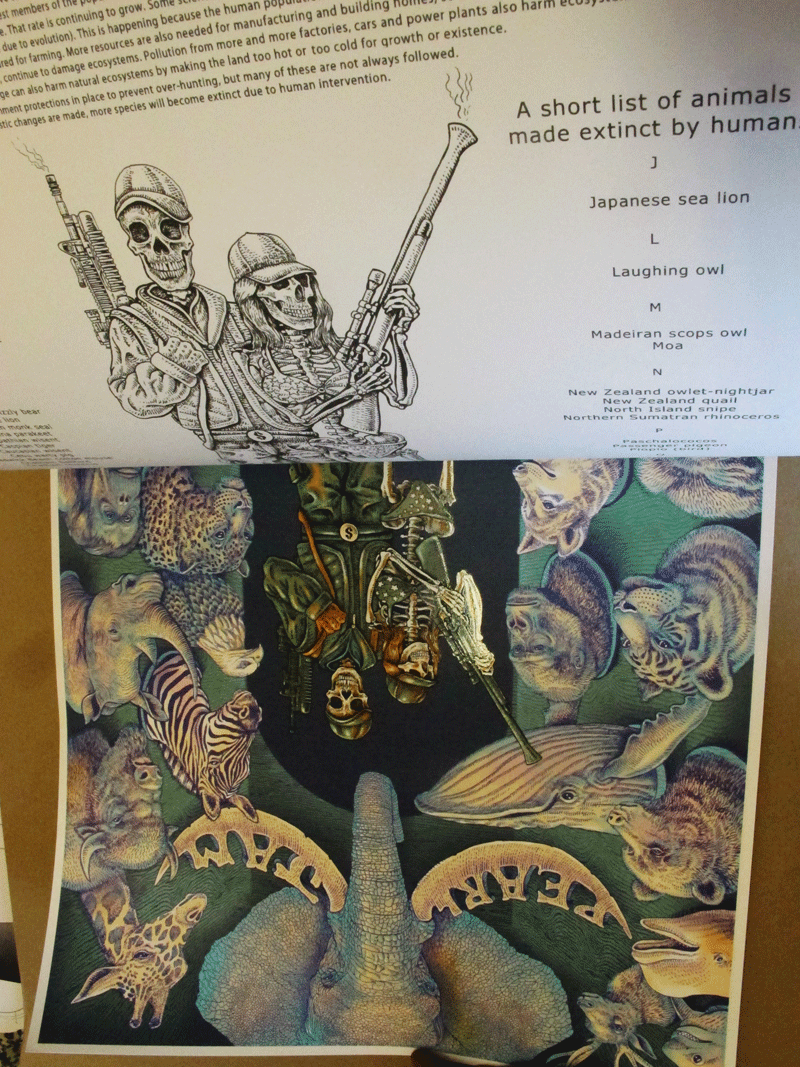 As always, the artist, friend, studio mate, and inspiration Zach Johnsen has some phenomenal work to show. He hooked it up with a nice bundle of shirts and his own self-published BlackBook of amazing work!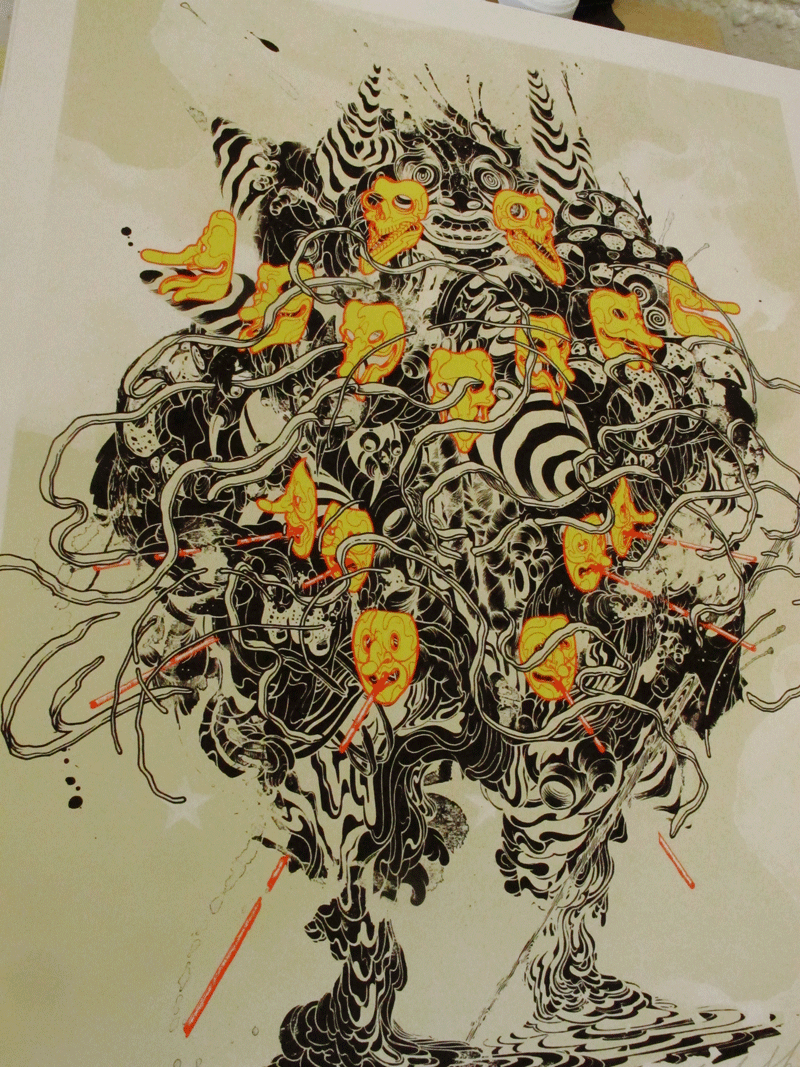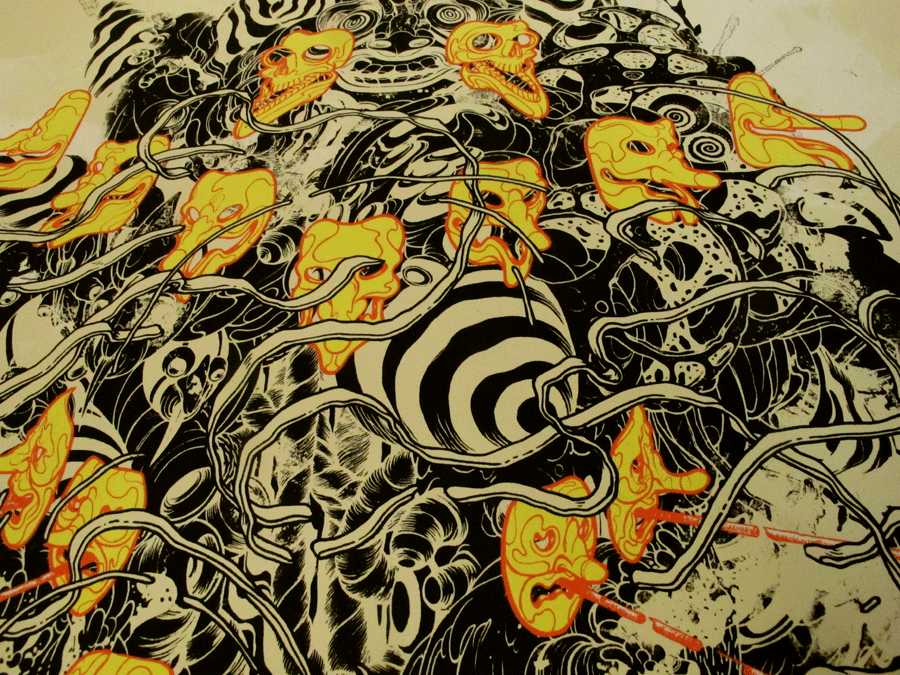 Artist John Brauer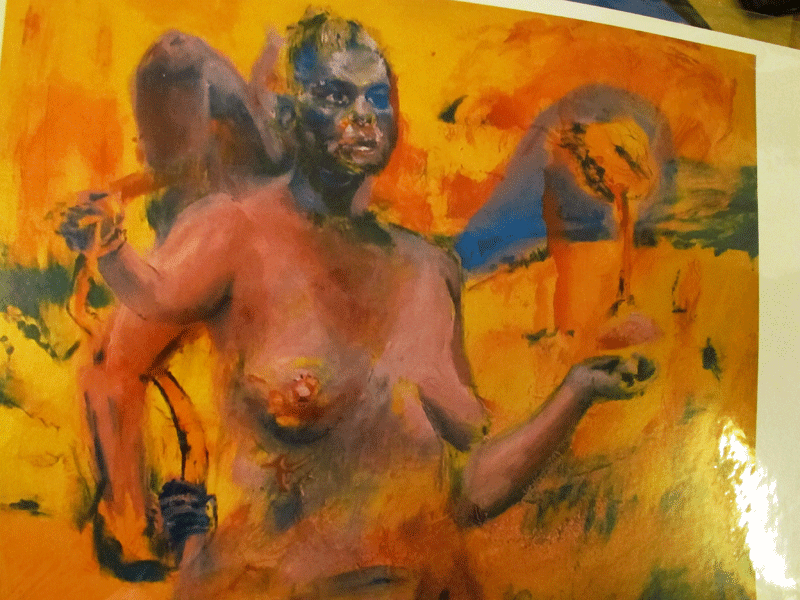 Artist David Wein. I always love his approach to the canvas and page.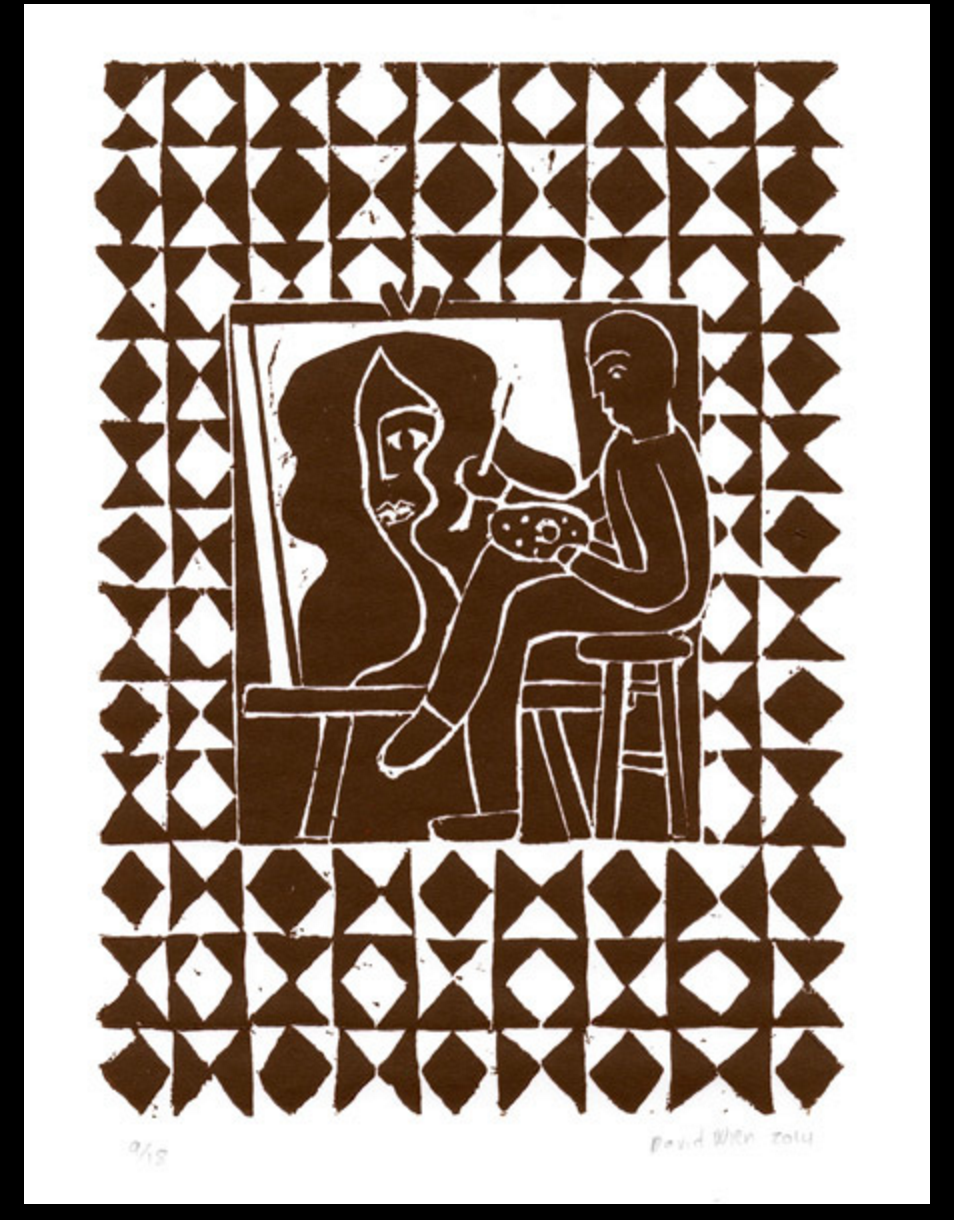 Artist Dominic Toast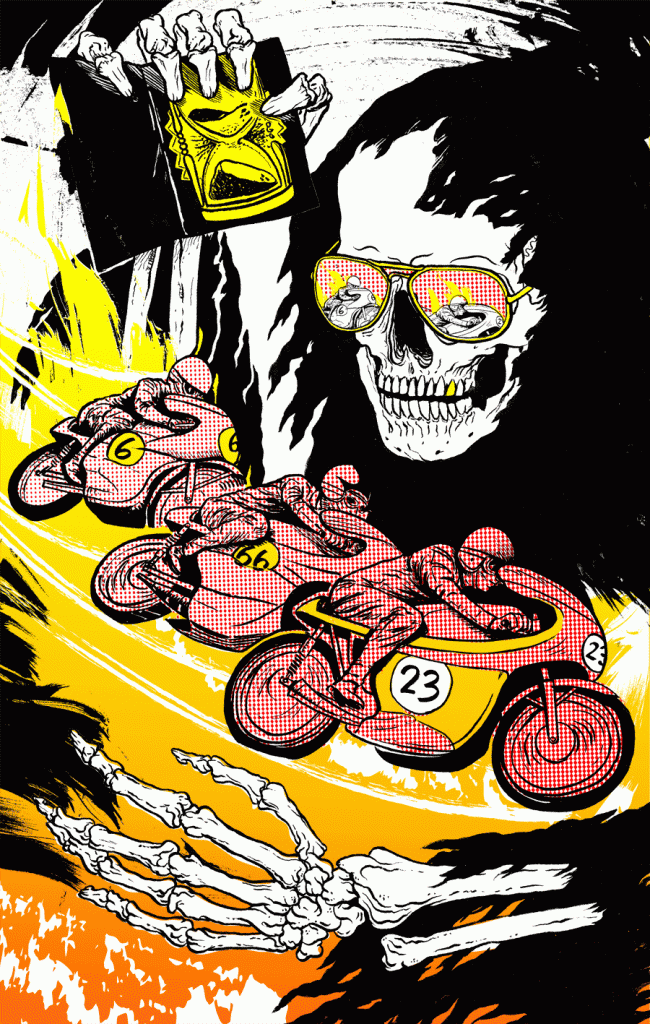 Artist Dominic Toast and his cool zine, Top Lead Center about mutant motorcycle gearhead beast things.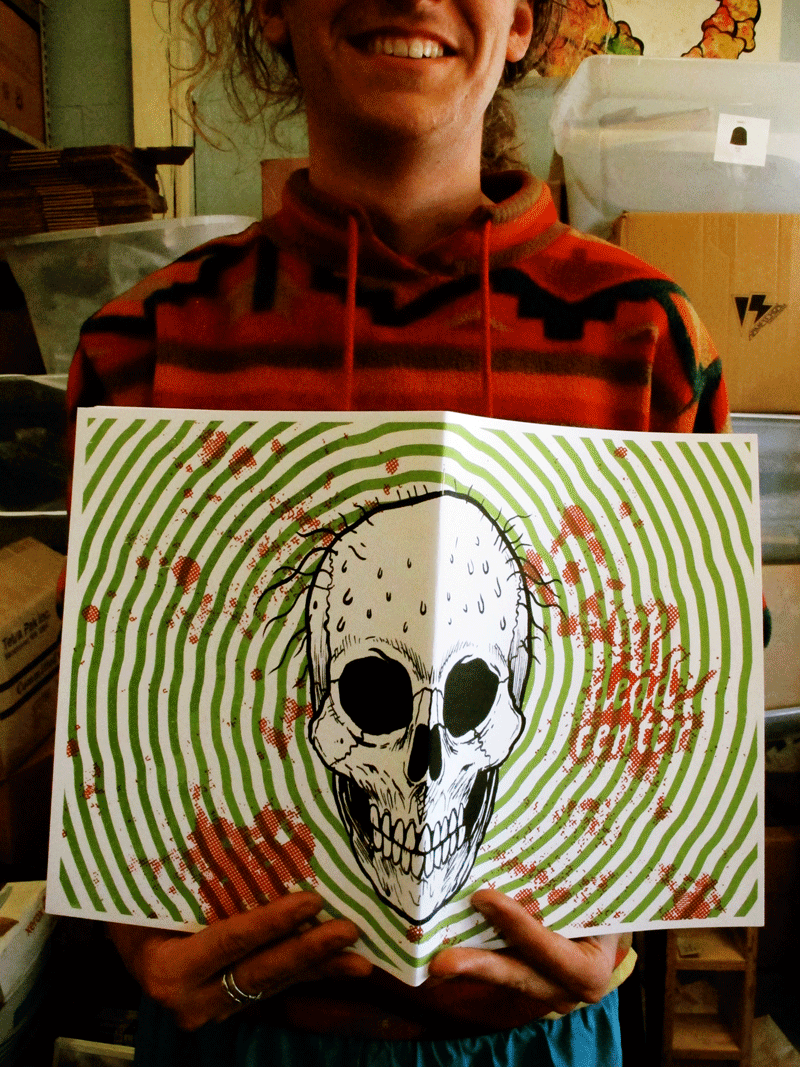 I am humbled to show some of my recent science based illustrations along with these great artists.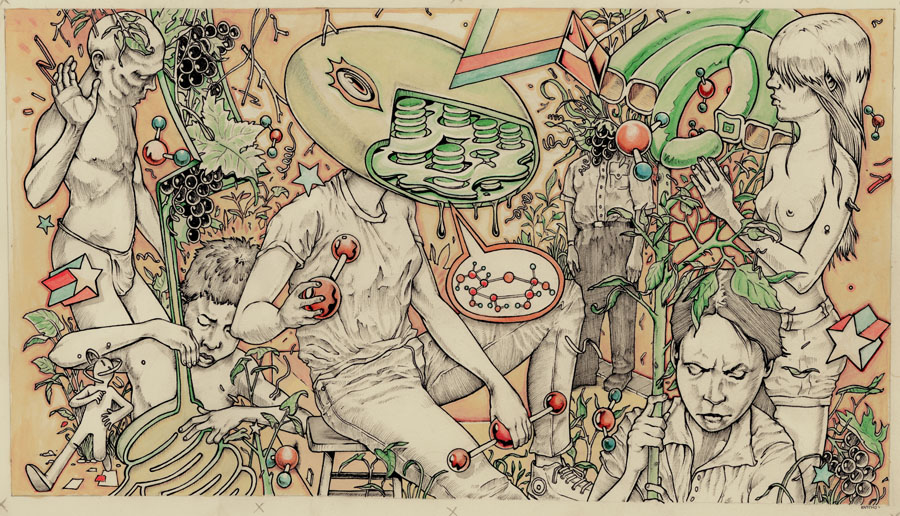 Artist Jeremy Okai davis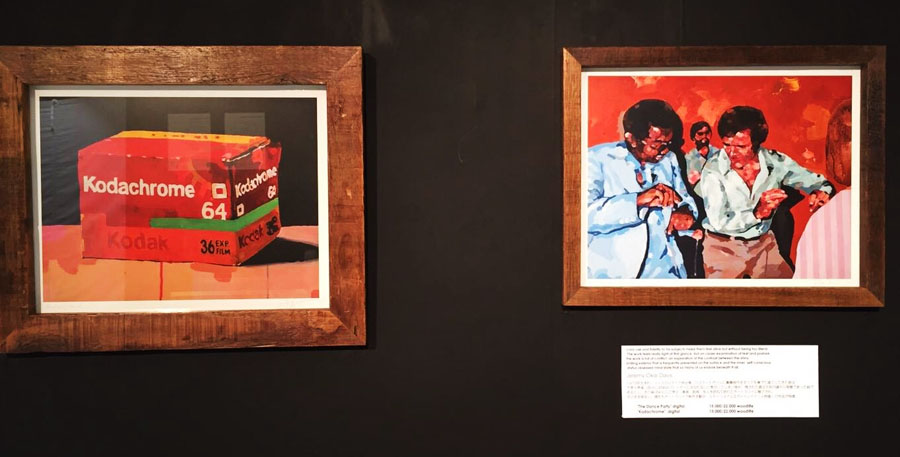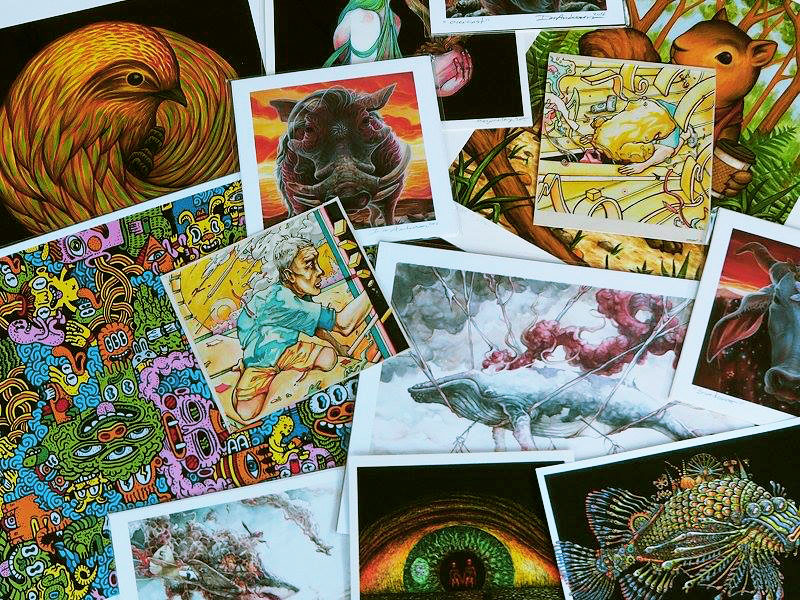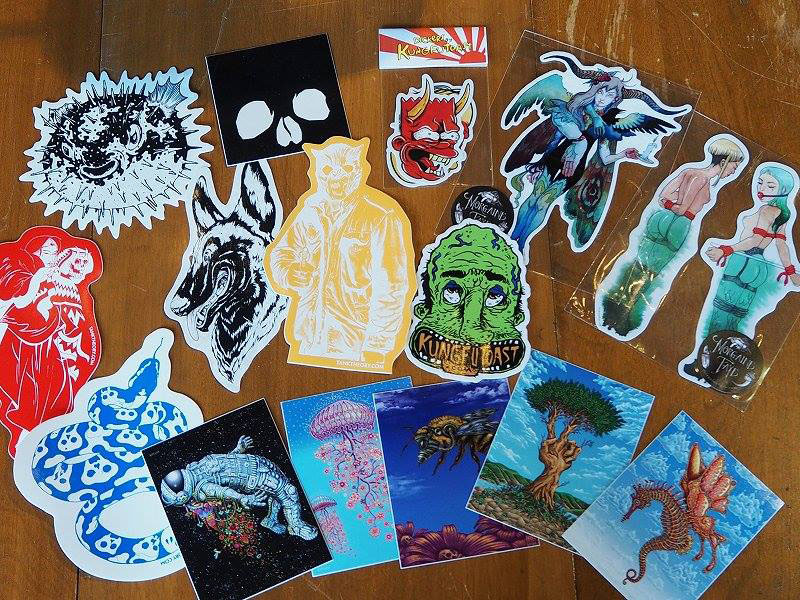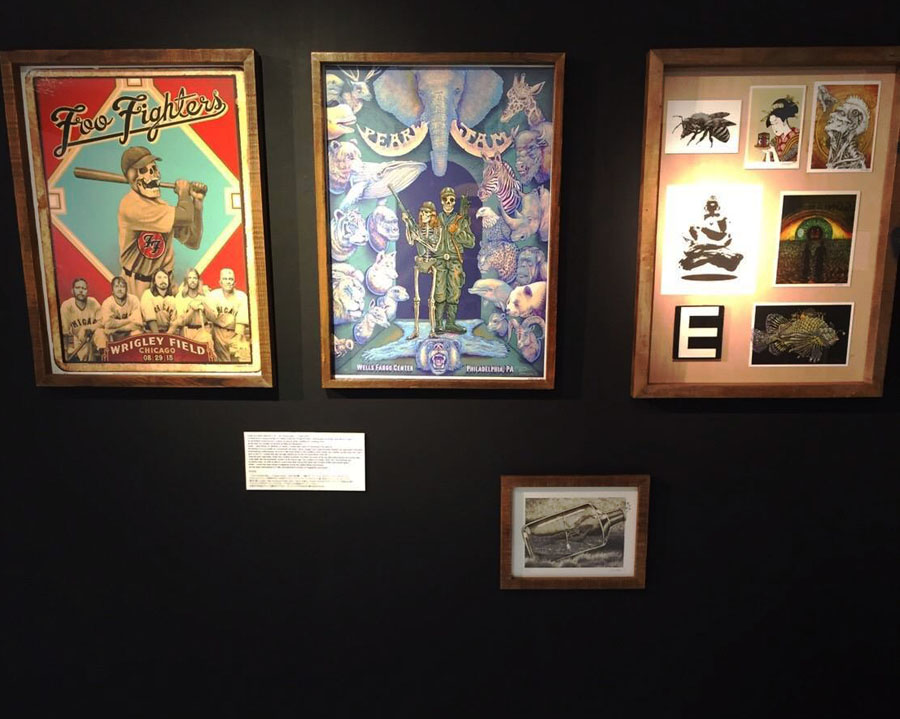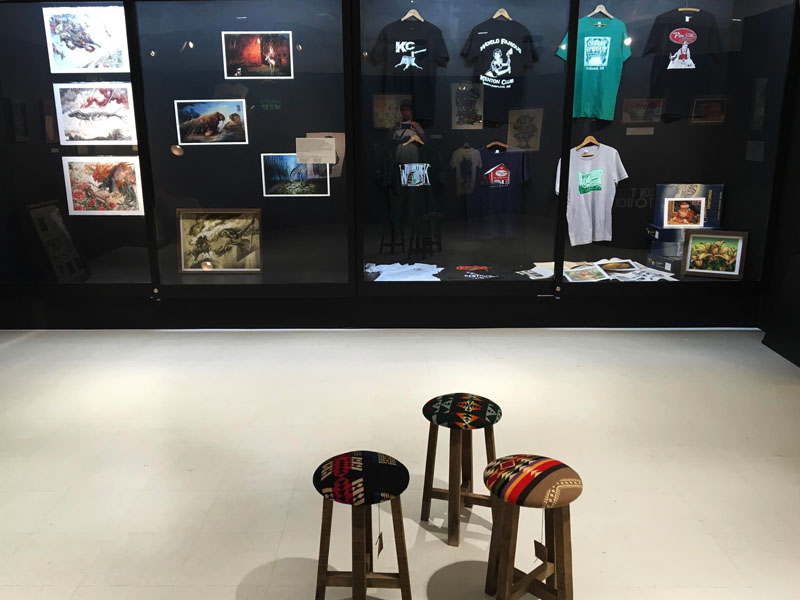 Amalia, my partner in crime, and I are heading to Sapporo, Japan in September to be apart of the opening of Neo Capsule's sister store. We will be continuing the pop up show and I will be painting and drawing around town for a month.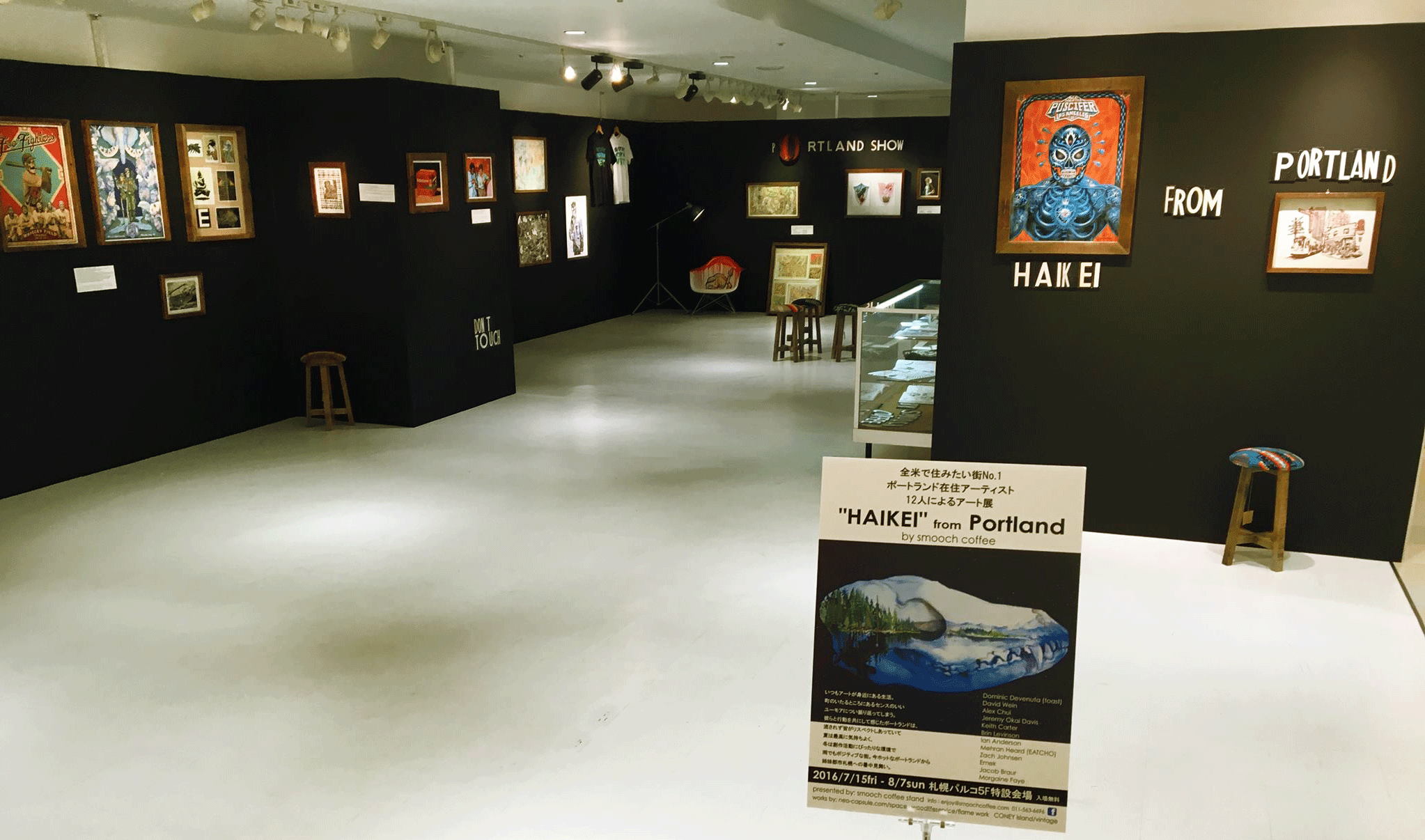 If you have any friends or family in or near Sapporo, Japan, please share so they can have the opportunity to check out some awesome art from a bundle of local Portland talent!
Thanks for checking this post out!
toots.