Hello yo,
Big Big thank you to Nick Anderson for commissioning this latest piece "Séance"! Nick is also the previous collector that commissioned the "Proper Gahnda" piece a few years ago.  I am incredibly grateful for his support. Thanks mate!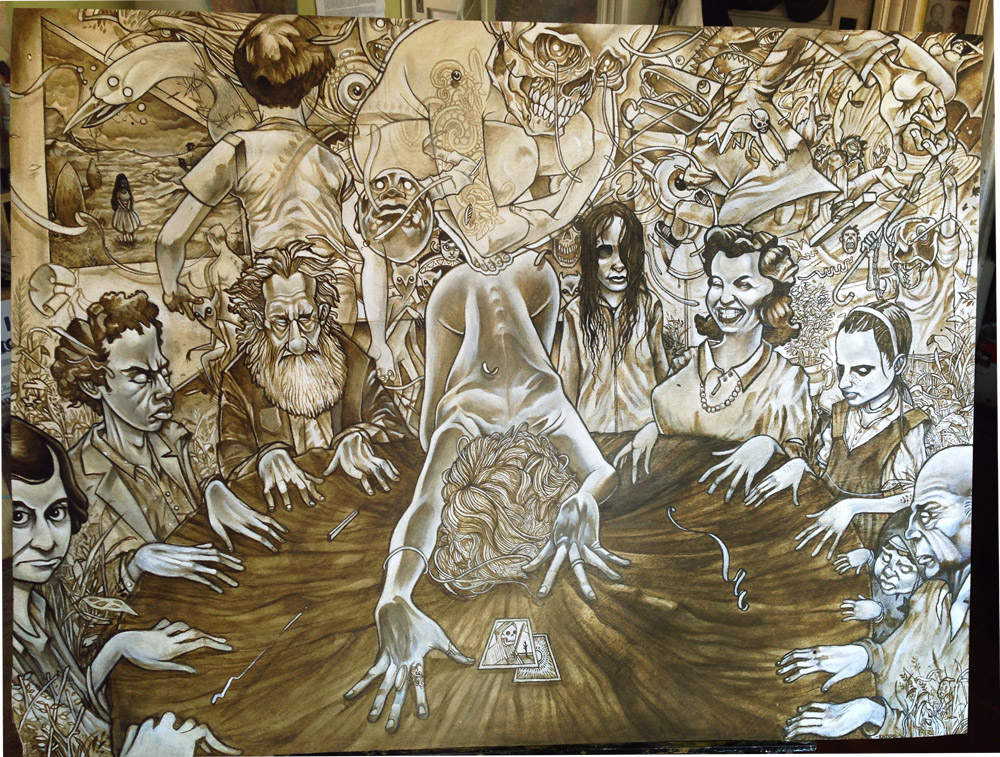 This was a fun but as always a challenging one,it was hard for me to imagine giving energy to a séance, to a practice (although creepy) it is very calm and meditative. Everyone just sits around a drab table sadly calling out to the dead. After the third sketch I just walked with the dead for a bit and found some living direction. It is done with pencil, acrylic, acrylic ink, and ink wash.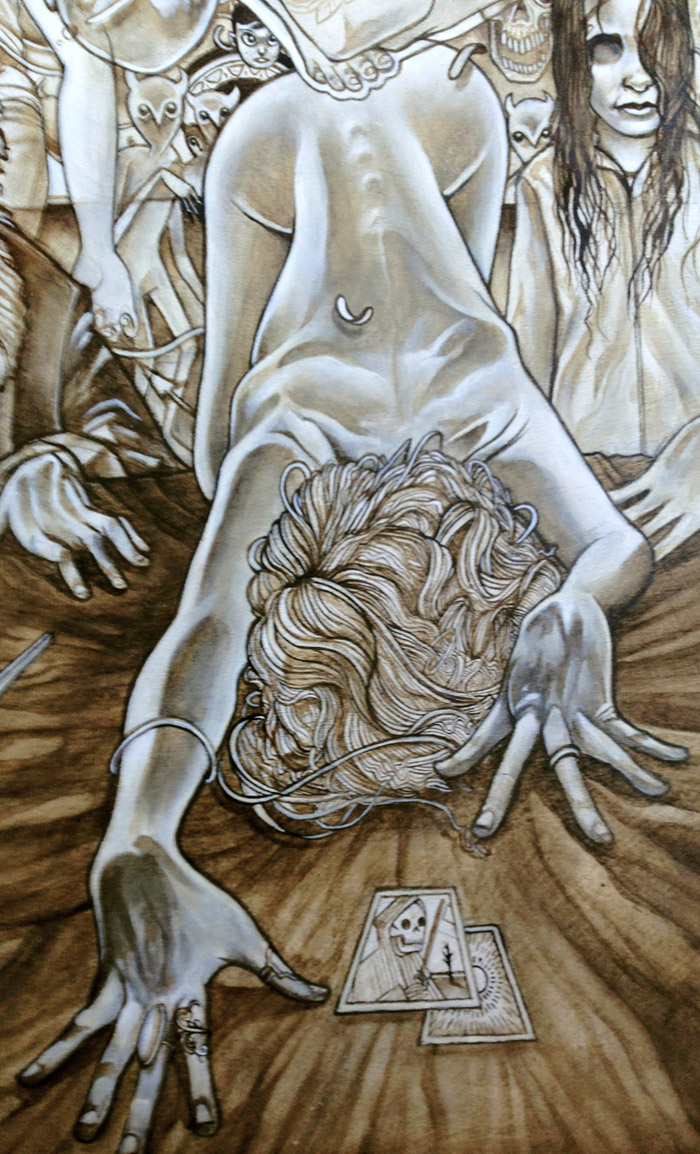 We agreed to keep it in a slight sepia tone which works.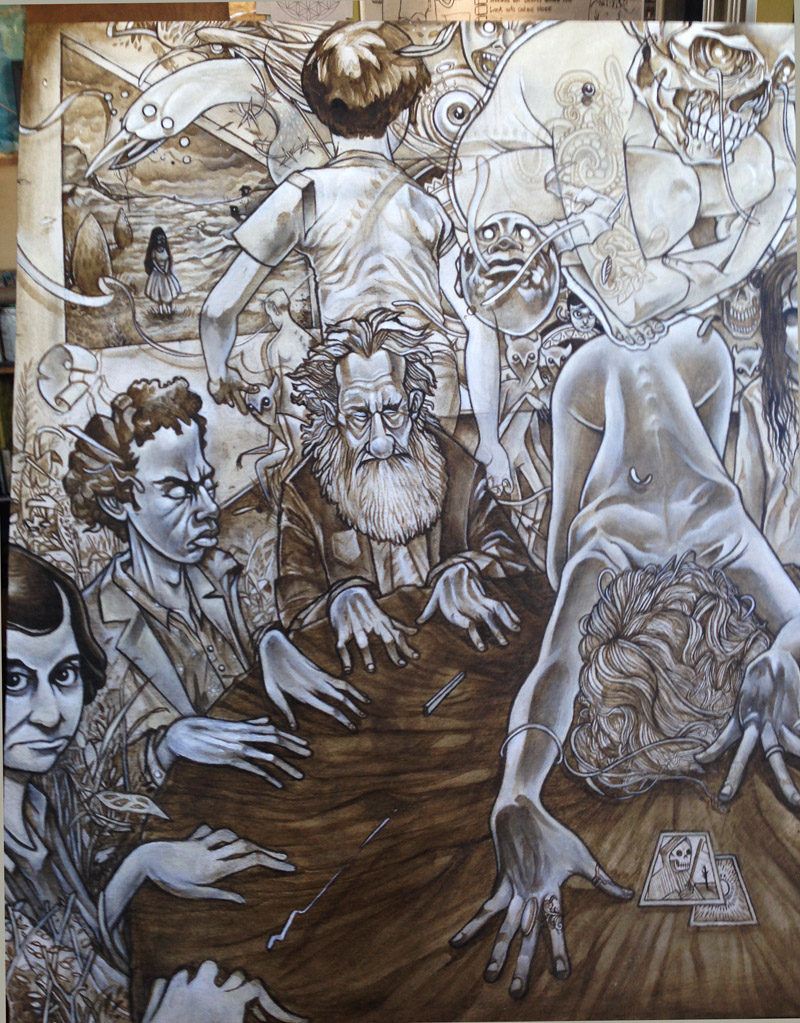 Forgive me all of these pictures were taken on cellphones so they are not the best quality. I will refresh this post with better ones soon once I get it framed yo. Thank you for eyeballin
..Thanks to the girlfriend Amalia for posing for this one she is both the top and bottom central figures.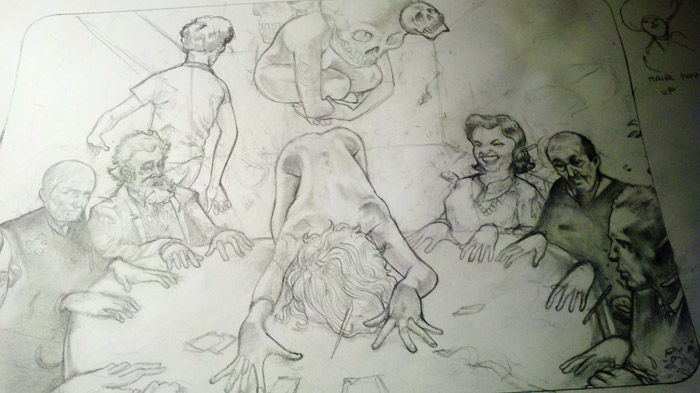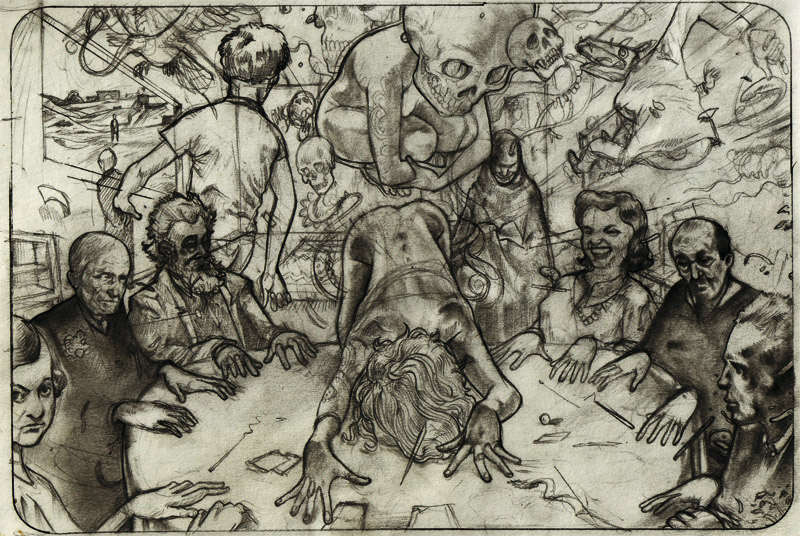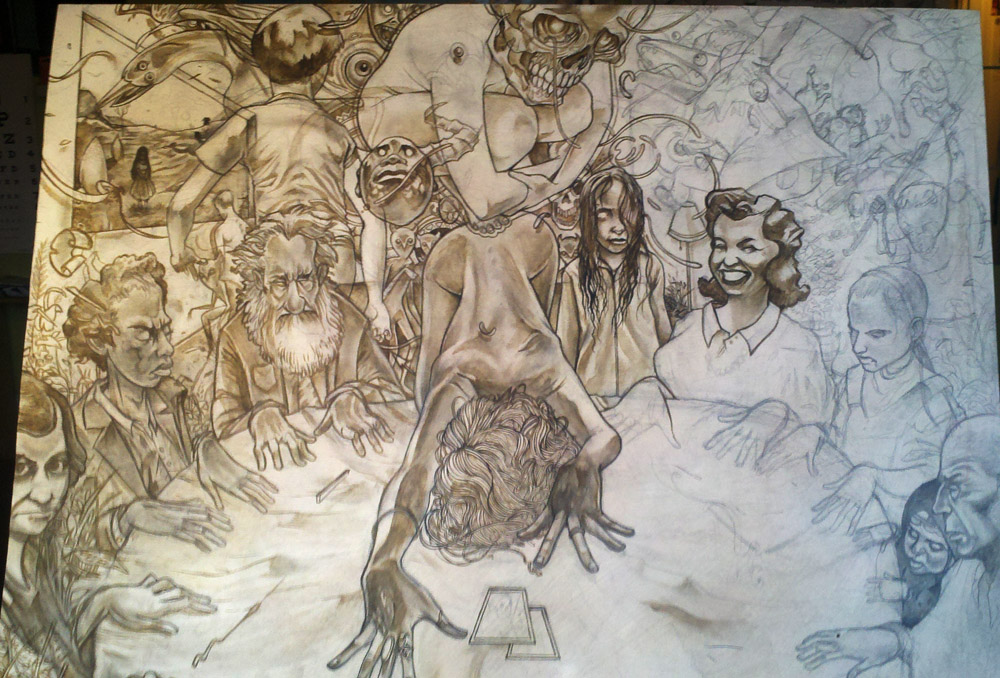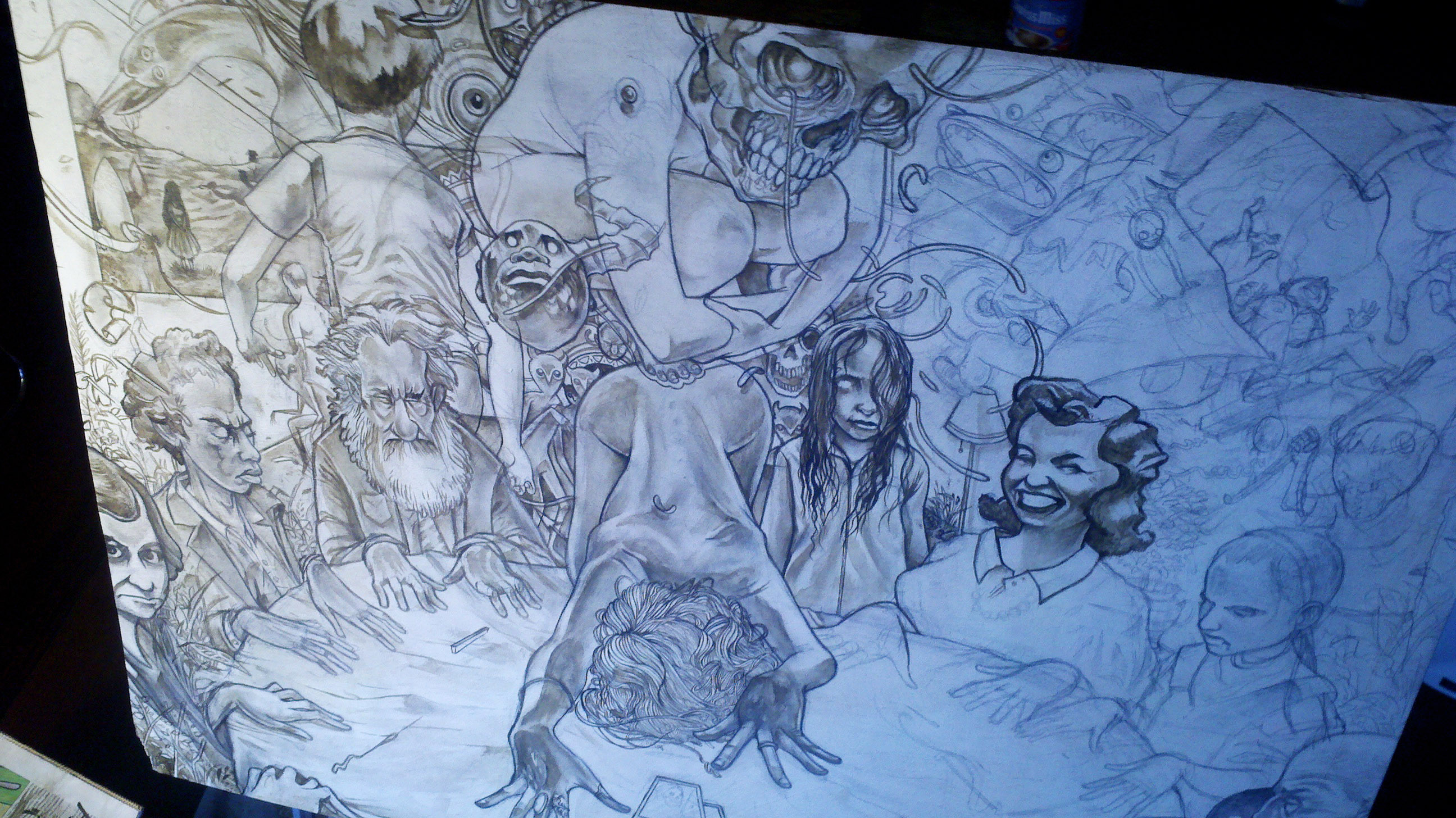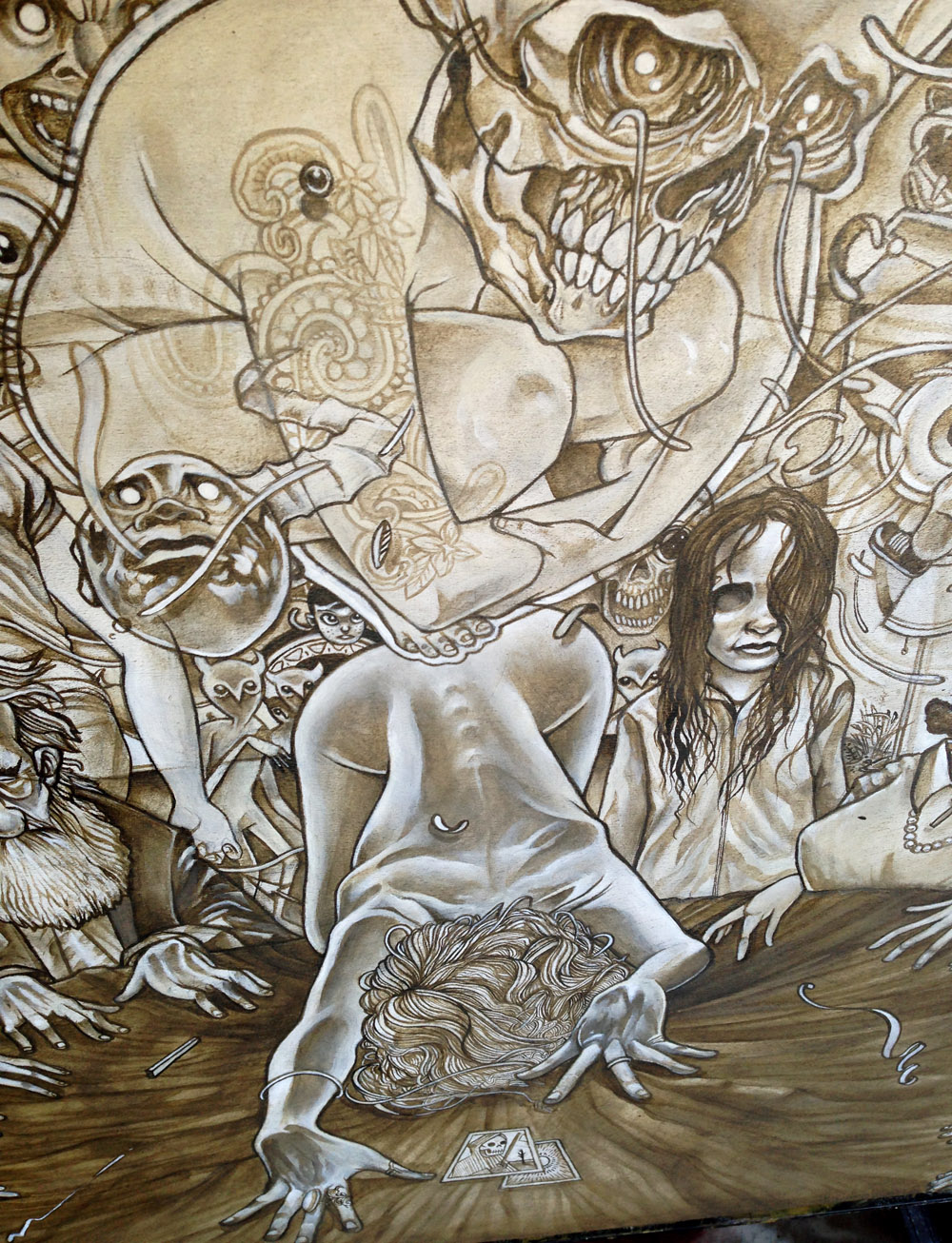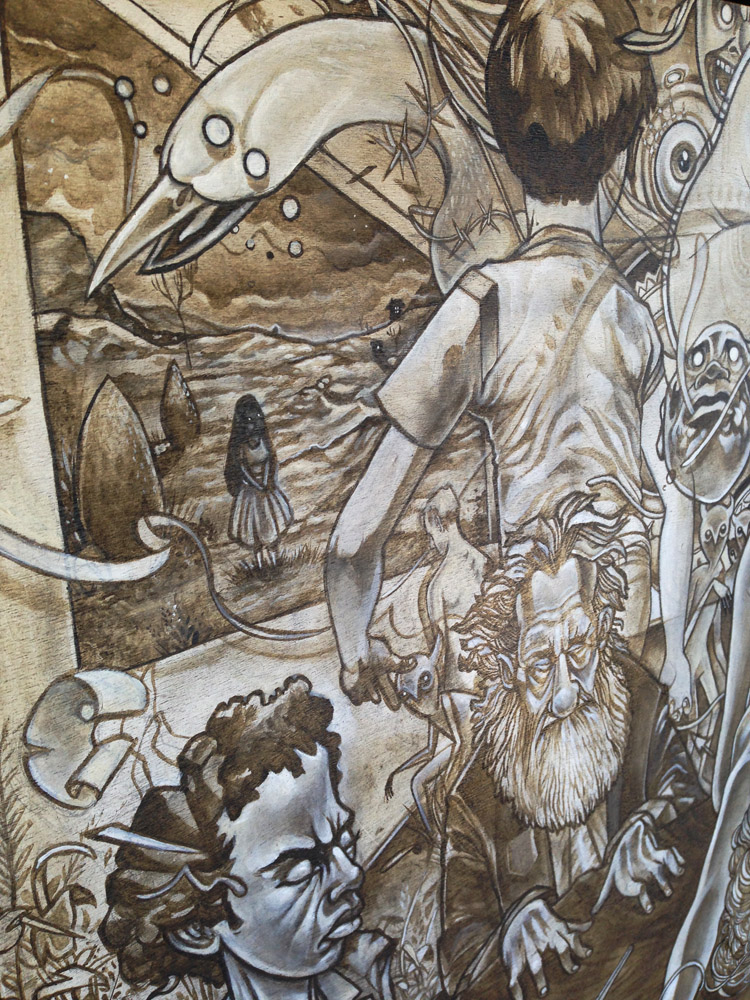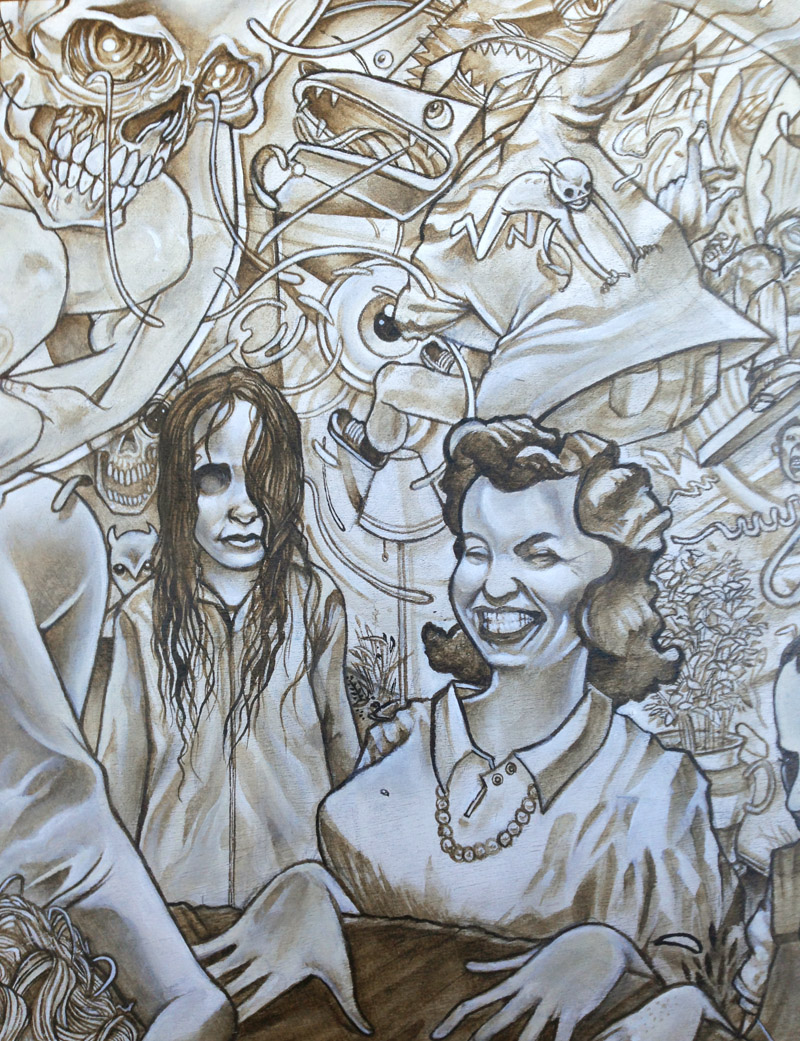 Her eyes follow you, to help with the creep factor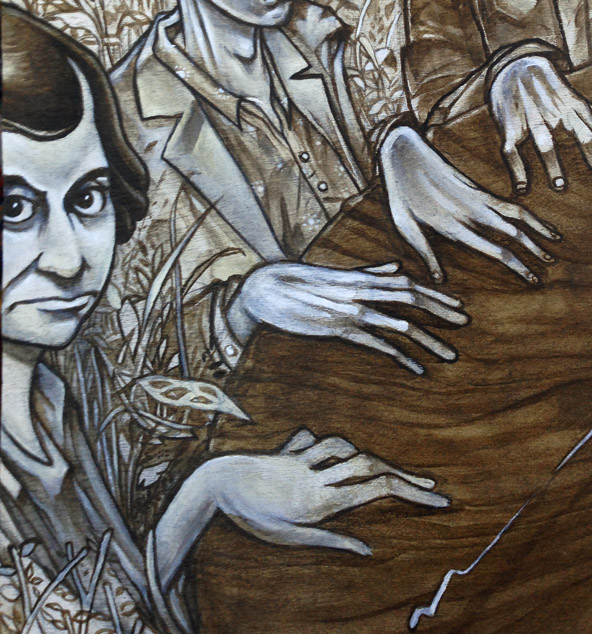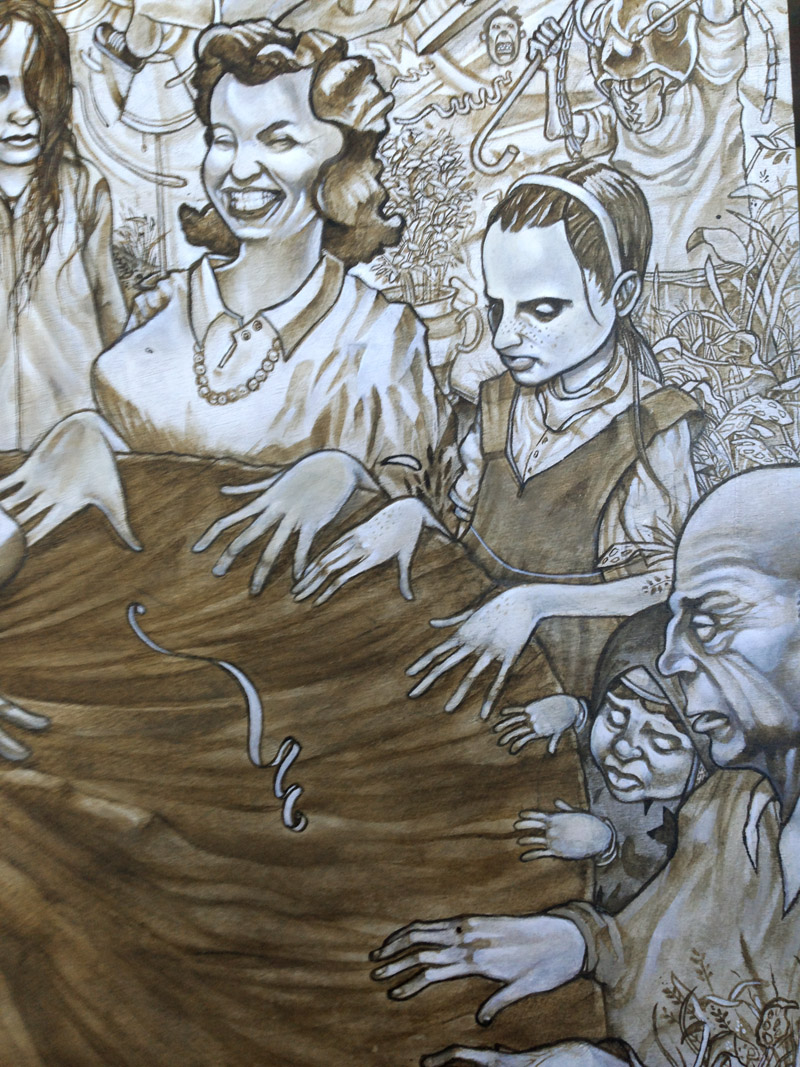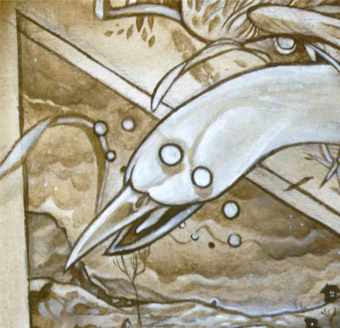 I listened to allot of Flying Lotus while painting this, his new album "You're Dead" fit perfectly

 I would like to think tiny mice live in this house's child , Secret of Nimh kind of shit….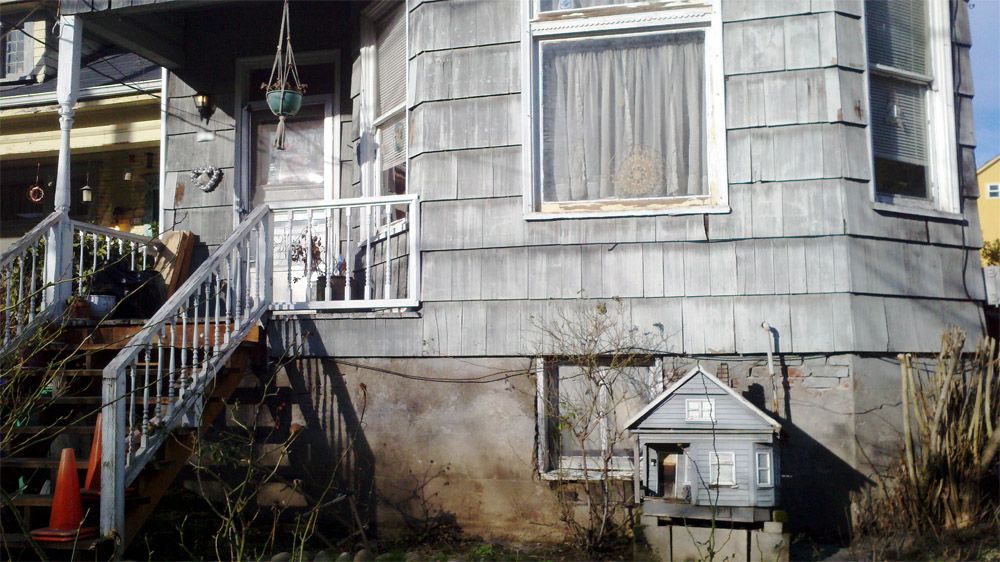 Thank you for checking it out, If you are interested in a personalized commission for yourself, feel free to contact me at eatcho@gmail.com
till next time
toots.