Hello yall
This latest commission was a challenging one. It was for a an old and cherished friend , with the theme being the "Bible", the focus on the old testament. Although I am no longer involved in the christian church , it was nice to revisit these stories. My work is usually thought of as scary and slightly "evil" , so it felt really good to attempt to give this commission a sense of beauty and respect while still holding on to my personal style. Im am simultaneously humbled and thankful to be asked to do this one. click on the image for larger sizes.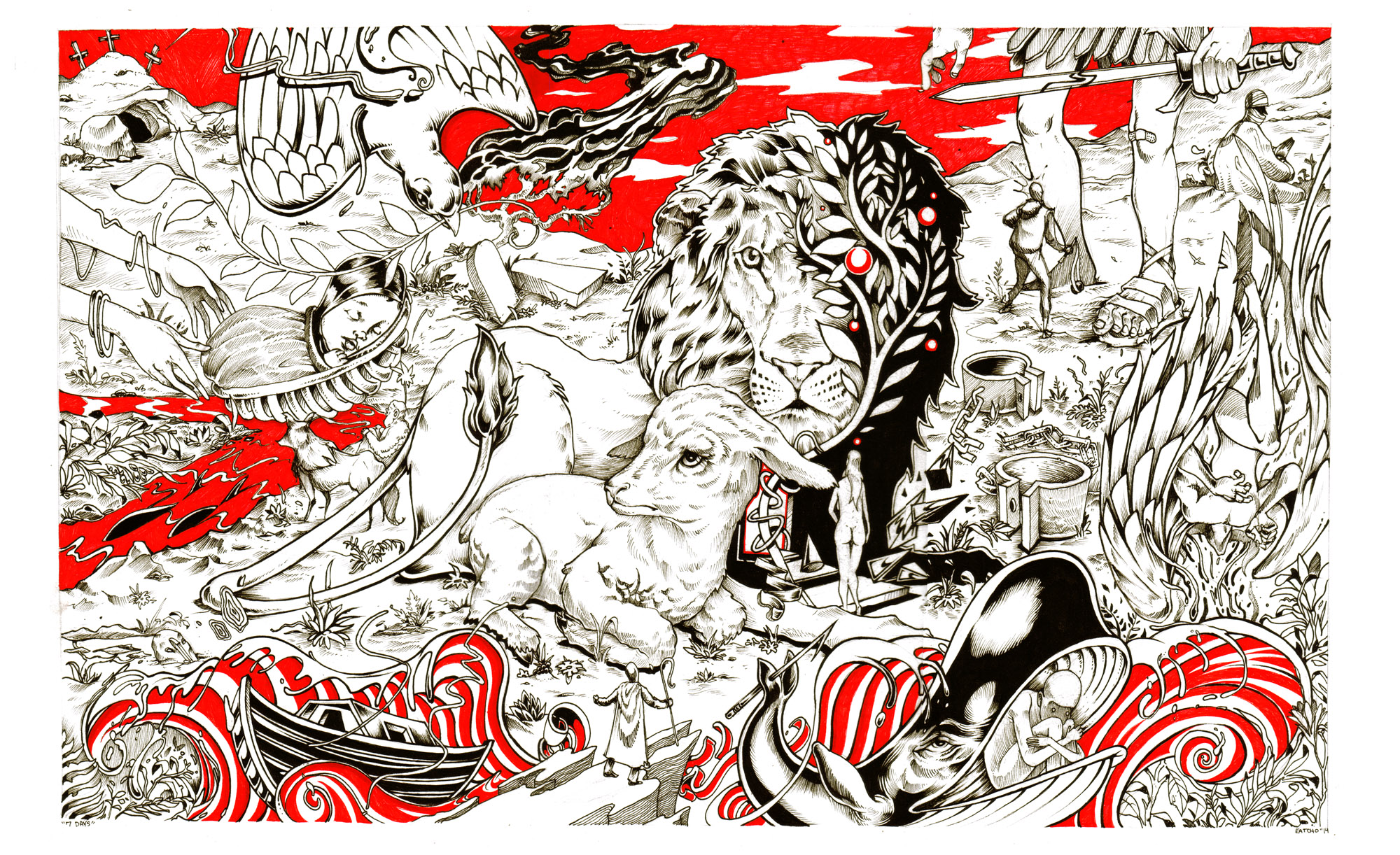 Isaiah  11:6
6  uThe wolf shall dwell with the lamb,
and the leopard shall lie down with the young goat,
and the calf and the lion and the fattened calf together;
and a little child shall lead them.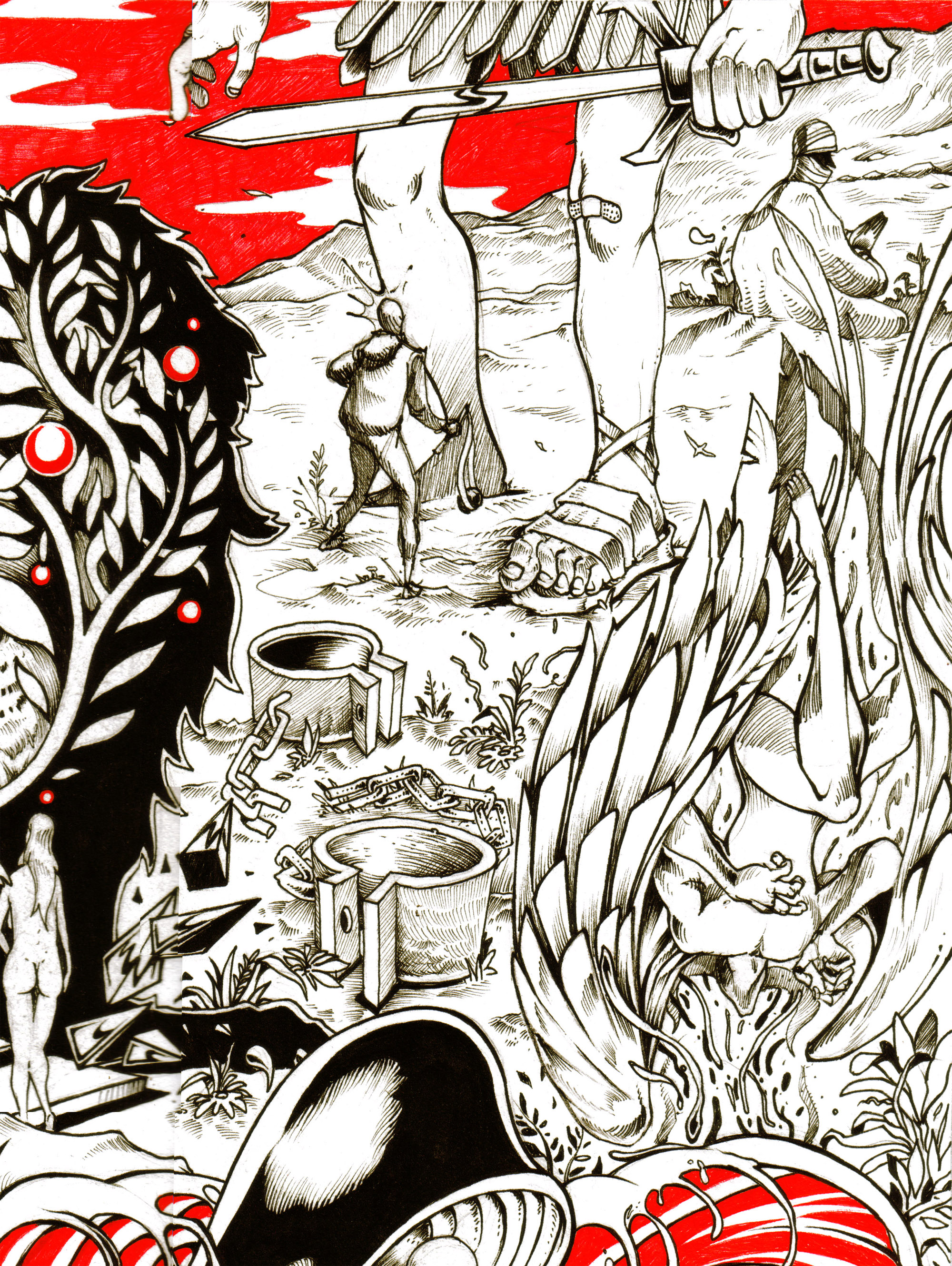 "
Revelation 5:5-6
New International Version (NIV)
5 Then one of the elders said to me, "Do not weep! See, the Lion of the tribe of Judah, the Root of David, has triumphed. He is able to open the scroll and its seven seals."
6 Then I saw a Lamb, looking as if it had been slain, standing at the center of the throne, encircled by the four living creatures and the elders. The Lamb had seven horns and seven eyes, which are the seven spirits[a] of God sent out into all the earth."
Thats all for now
toots.