Yo Yo yall !!!
I have a piece at the upcoming "Dig for fire" show at the C.a.v.e gallery on Sept 8th!!! Much much thanks and love to the gallery for tolerating my mind and airheadedness……Here is a lil preview yo! I know its cliche but it embodies "where is my mind" with a lil "manta ray"..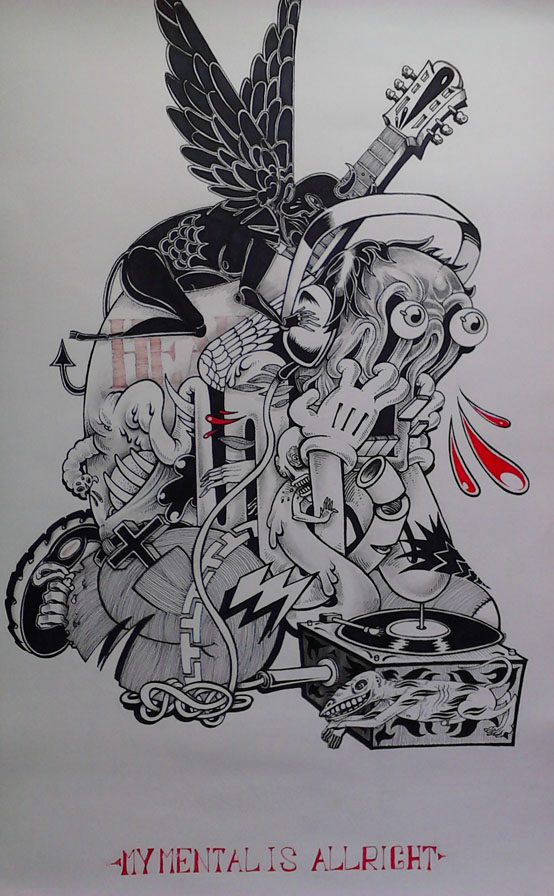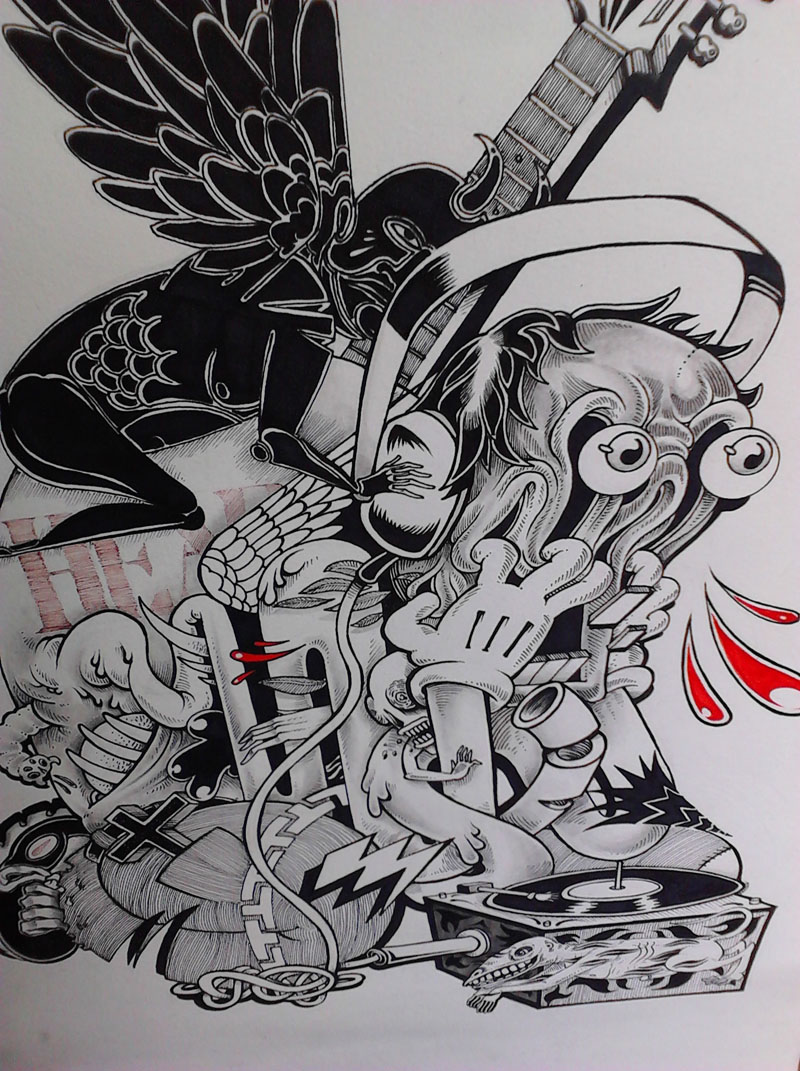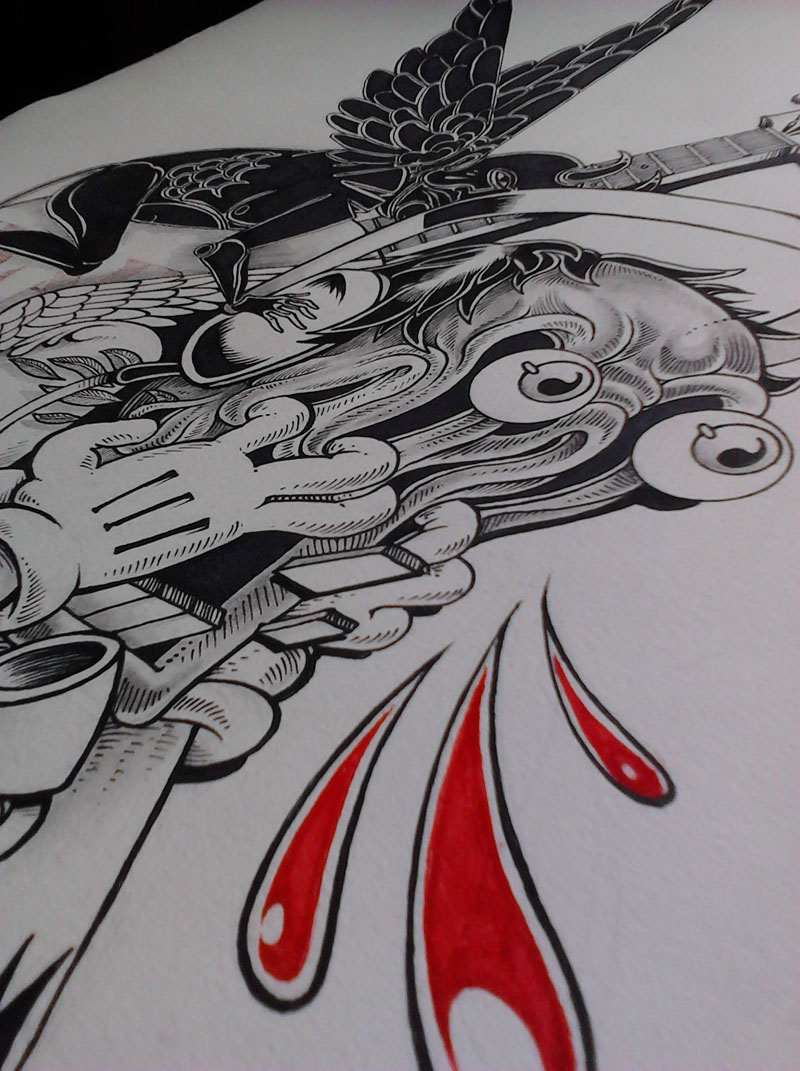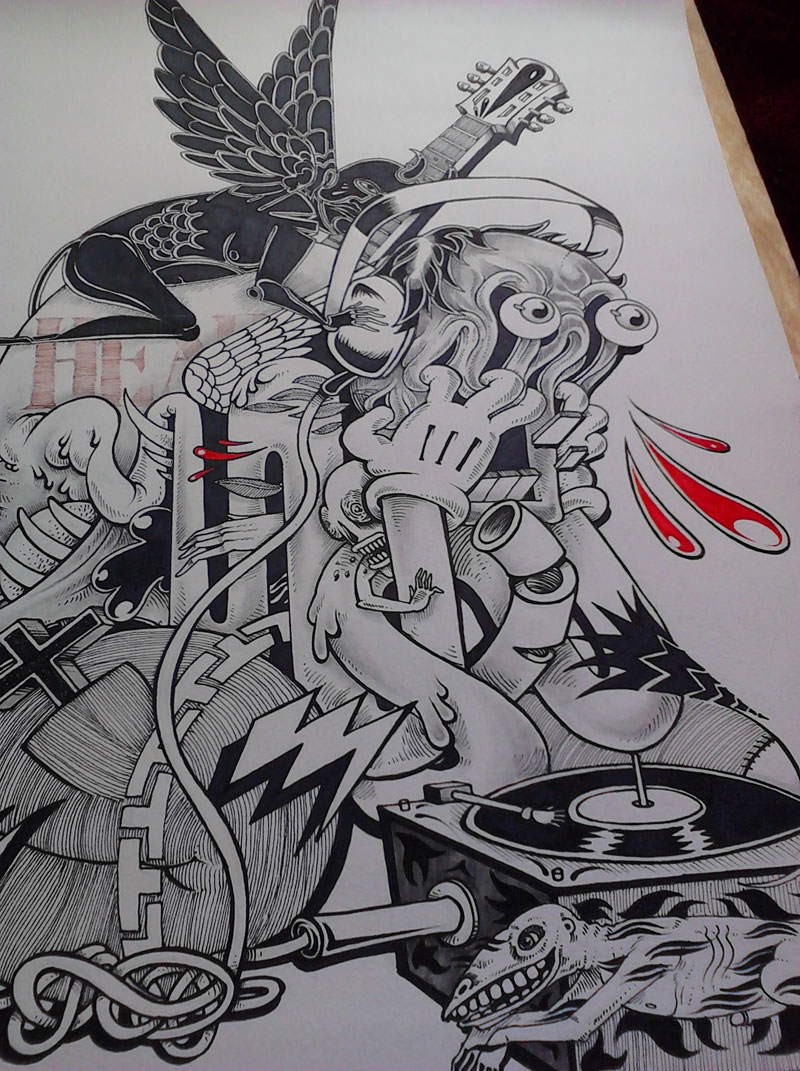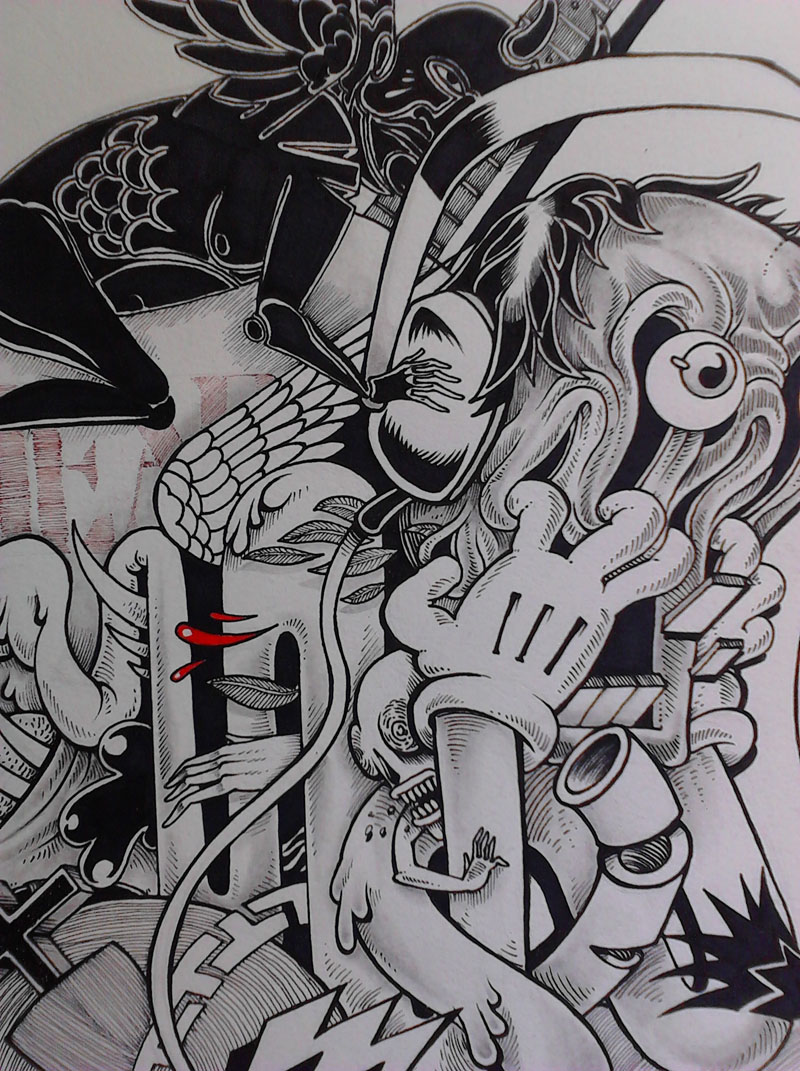 and here is a peice I have on Etsy for sale yo…An african King  (yeah they existed)
THE OBA OF OGBA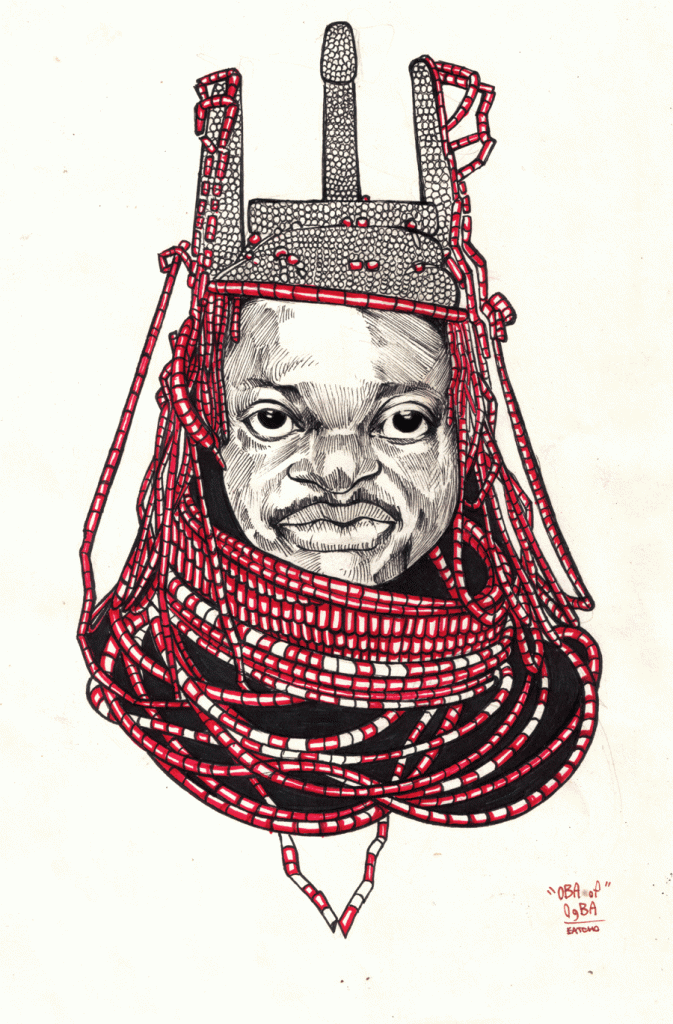 I just read this " Asterios polyp" written by David Mazzuchelli ..amazing and very moving , put together very well..
till next time yall…toots toots!!