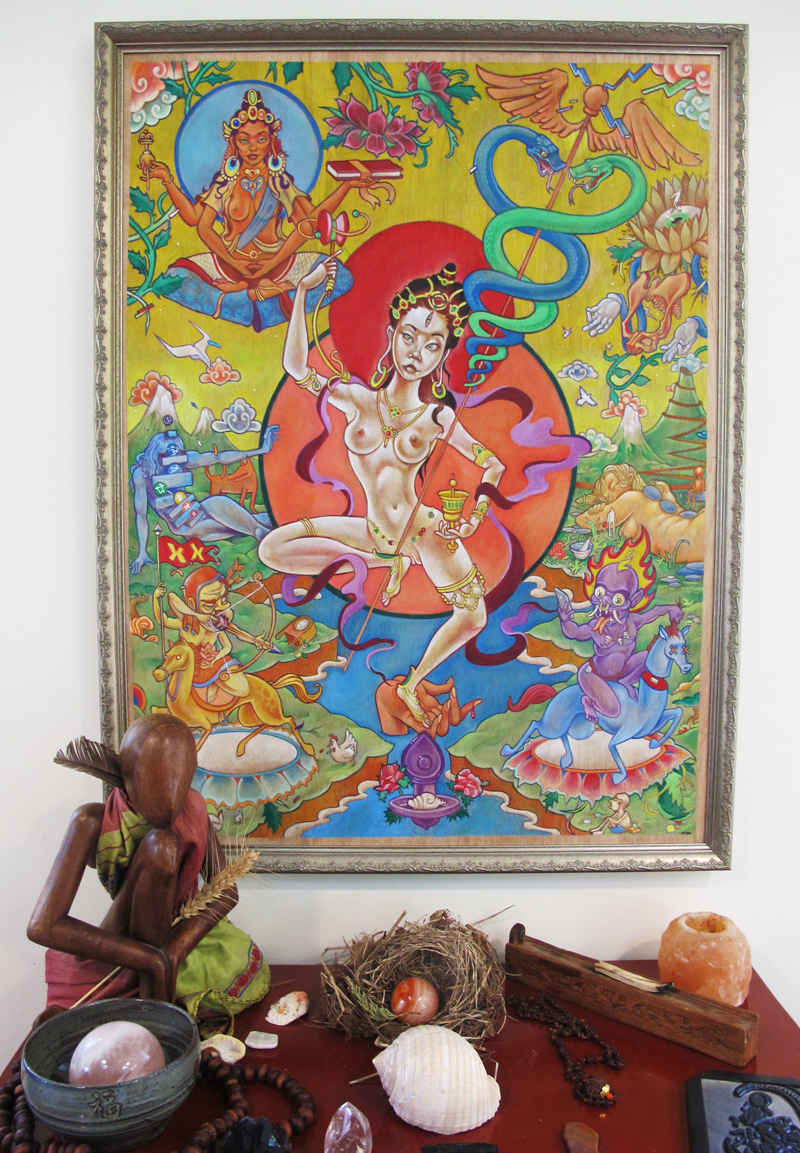 Hello you
In this blog is a recent commission I was honored to paint a special gift for my good friend's wife who is expecting a baby soon. She practices Prajñāpāramitā or "Perfection of Wisdom" sutras.
Depicted in this painting are Machig Labdrön (center) and Prajñāpāramitā (top left), to learn more about these figures and practices, click on the links yo, learn sum shit.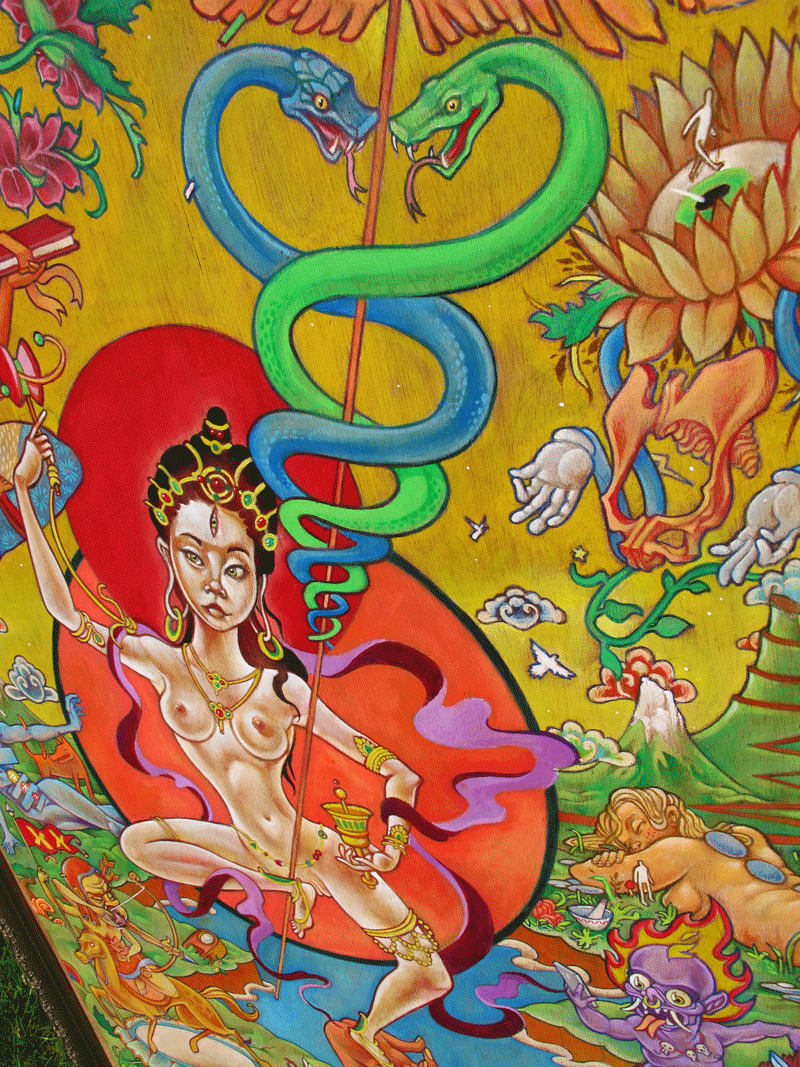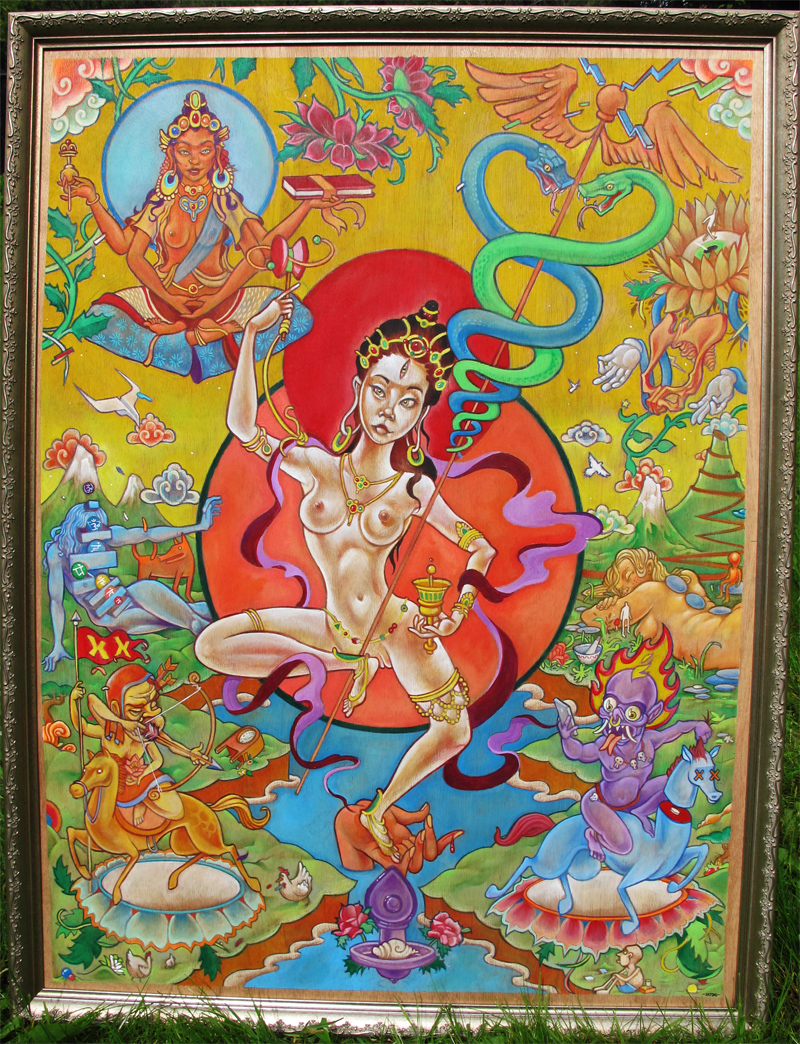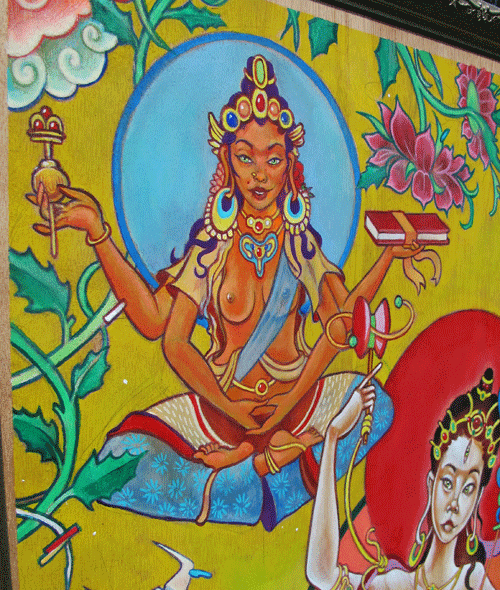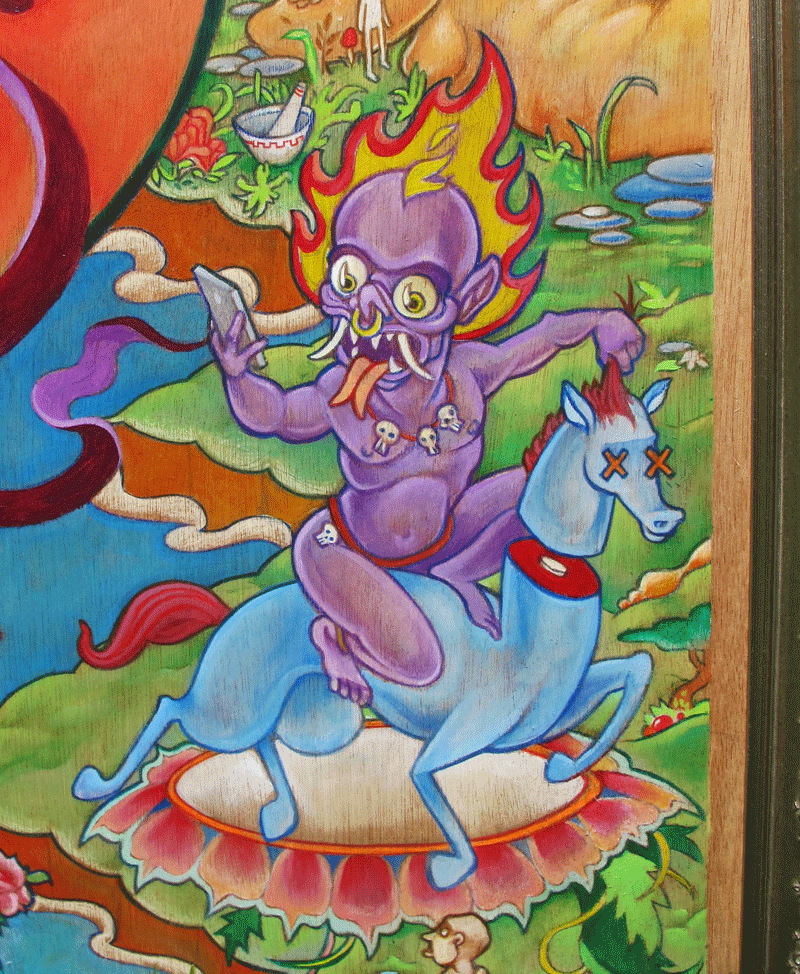 They have a practice of feeding demons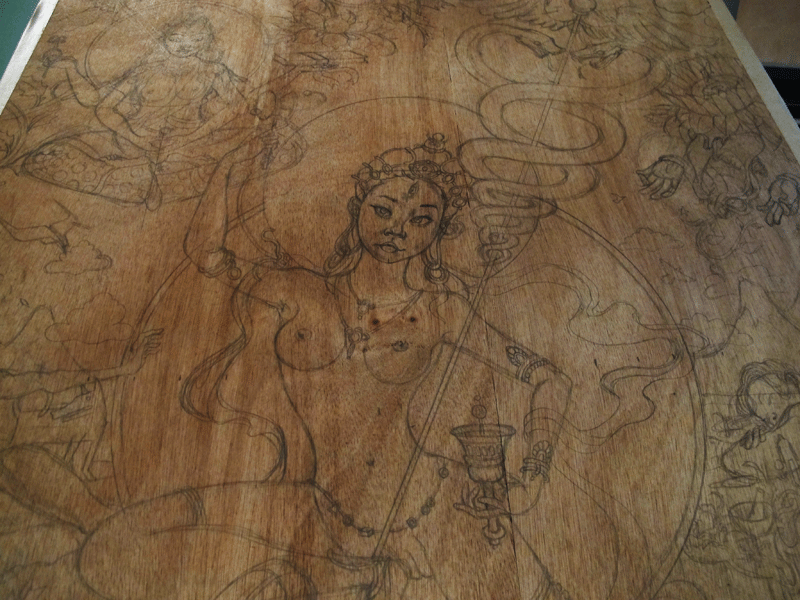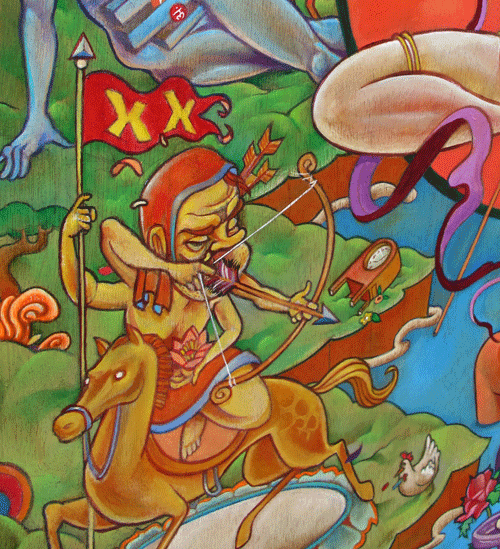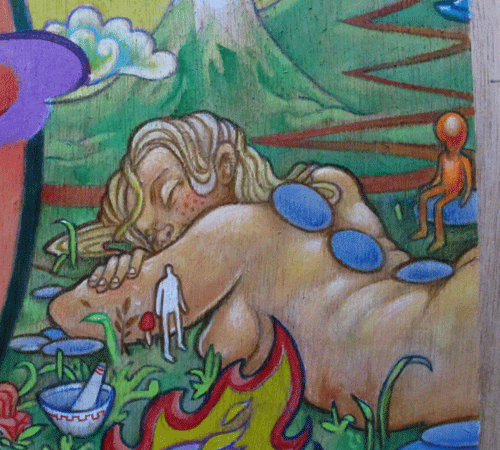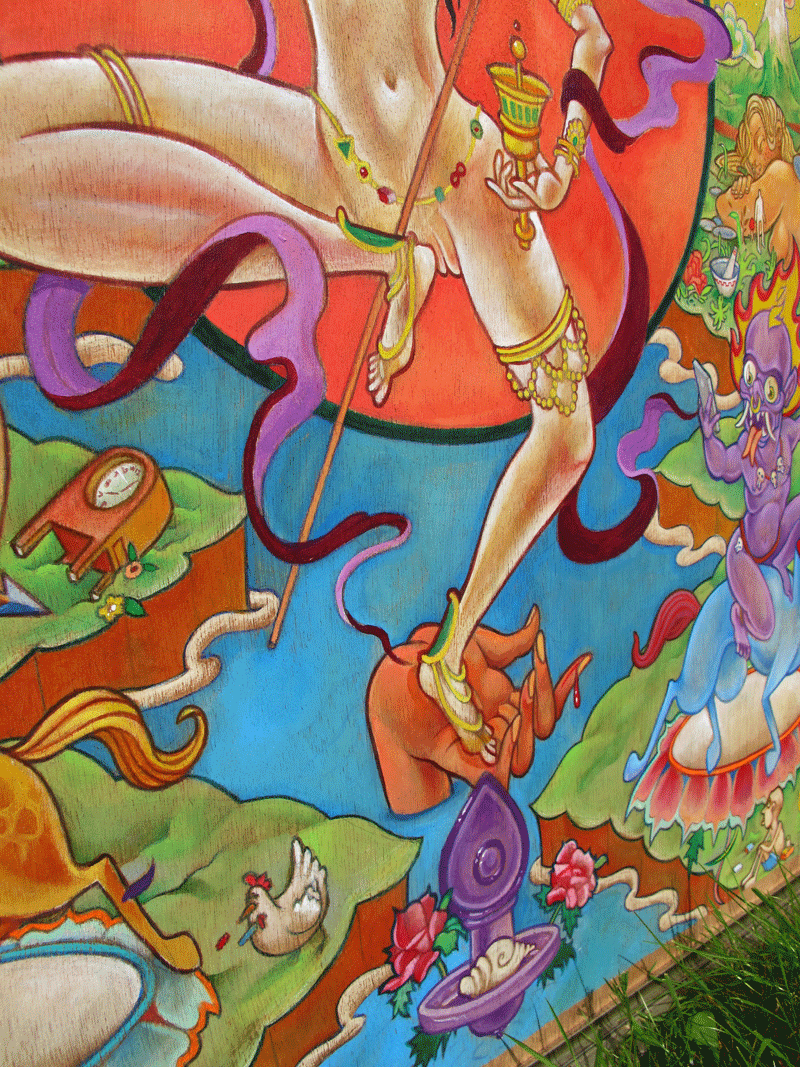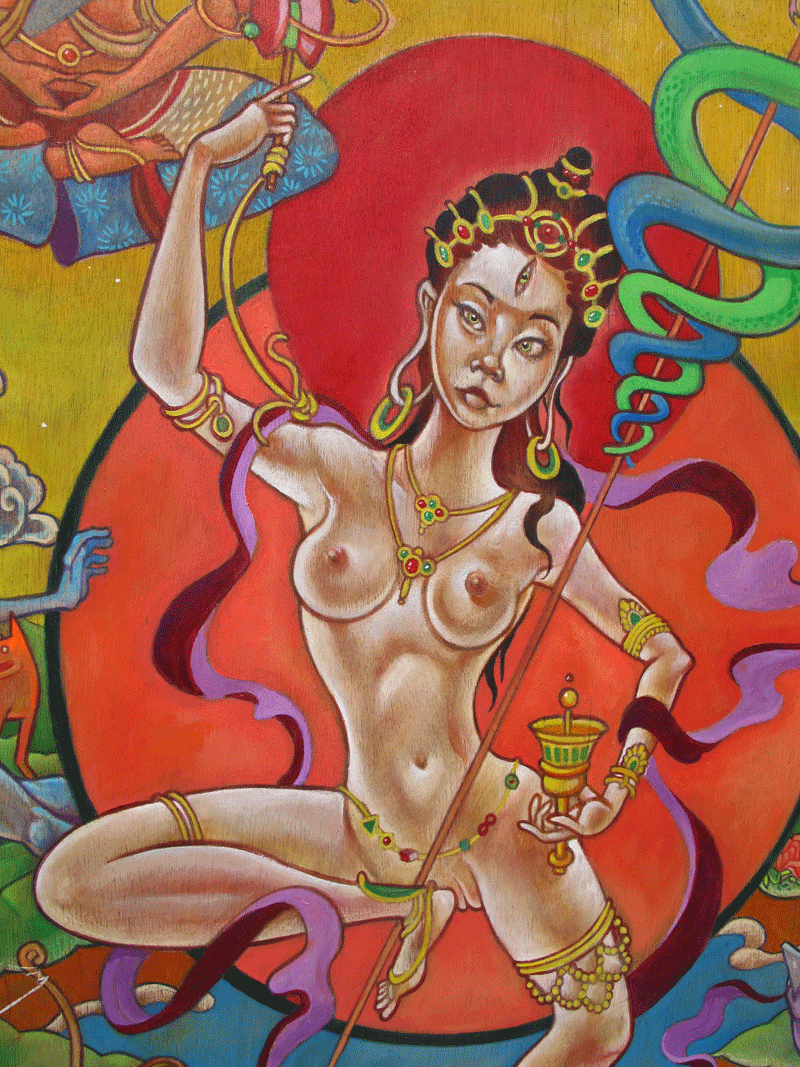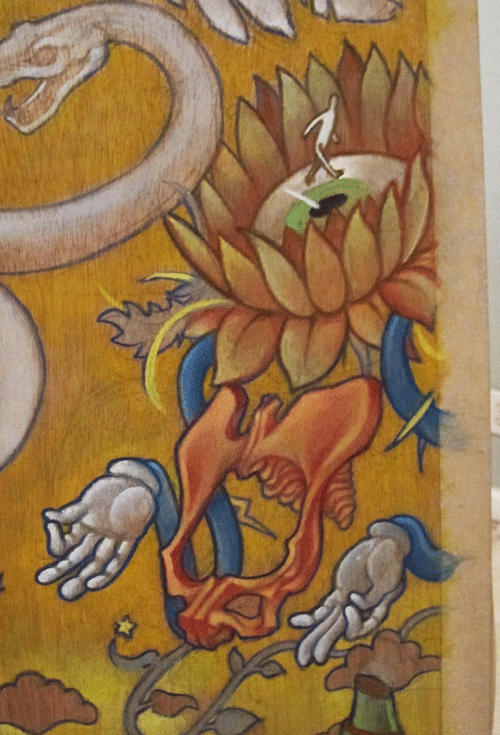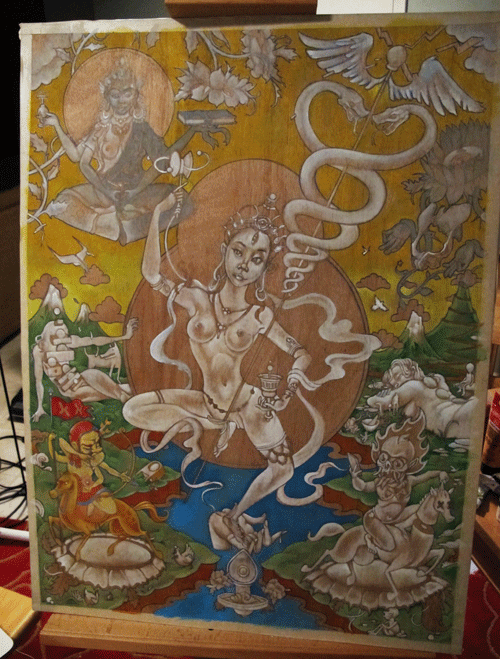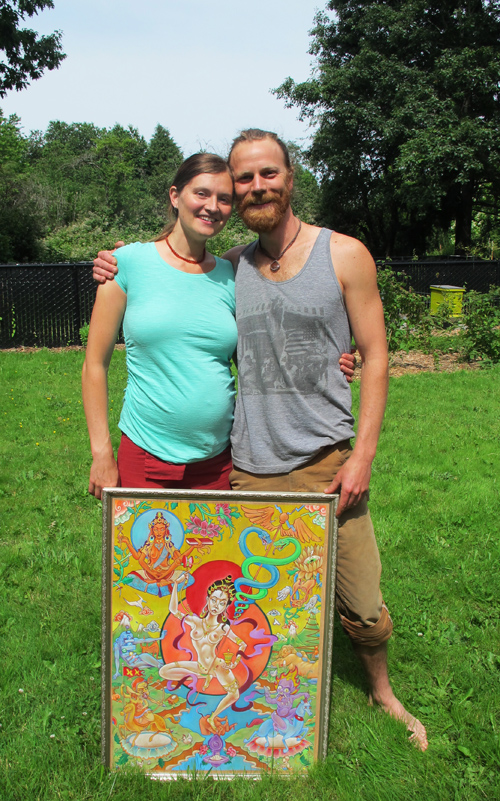 thanks guys.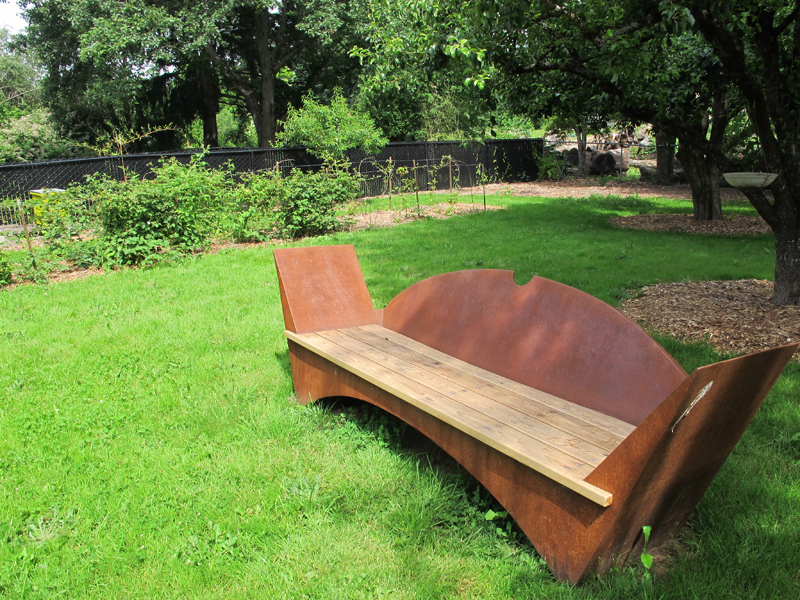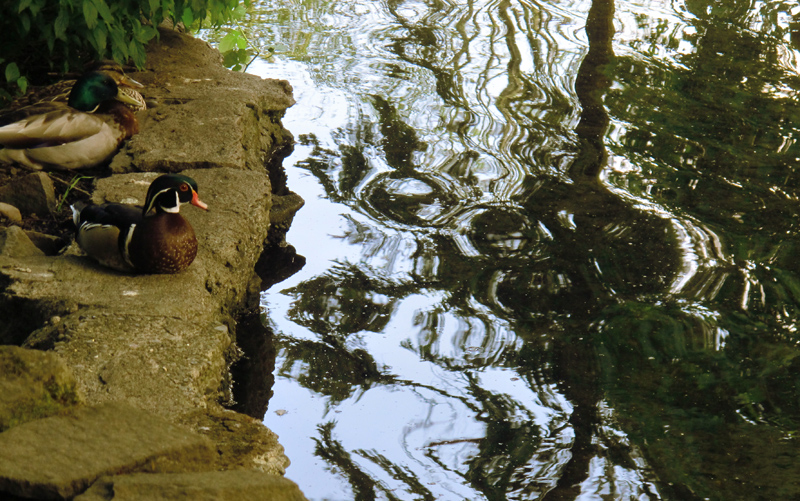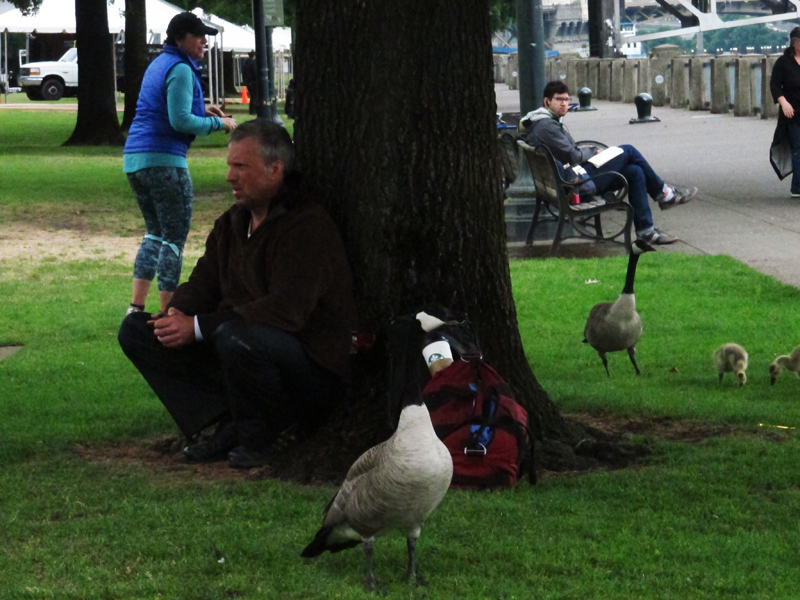 That is all for now
toots.