Hello yall
I haven't found time to post most of the new work in awhile, which in a way is good thing. In this post I have some new work from this year  to share , a few new mural piks , also I did an album cover for a homie.
First here is the latest RADIATE yo…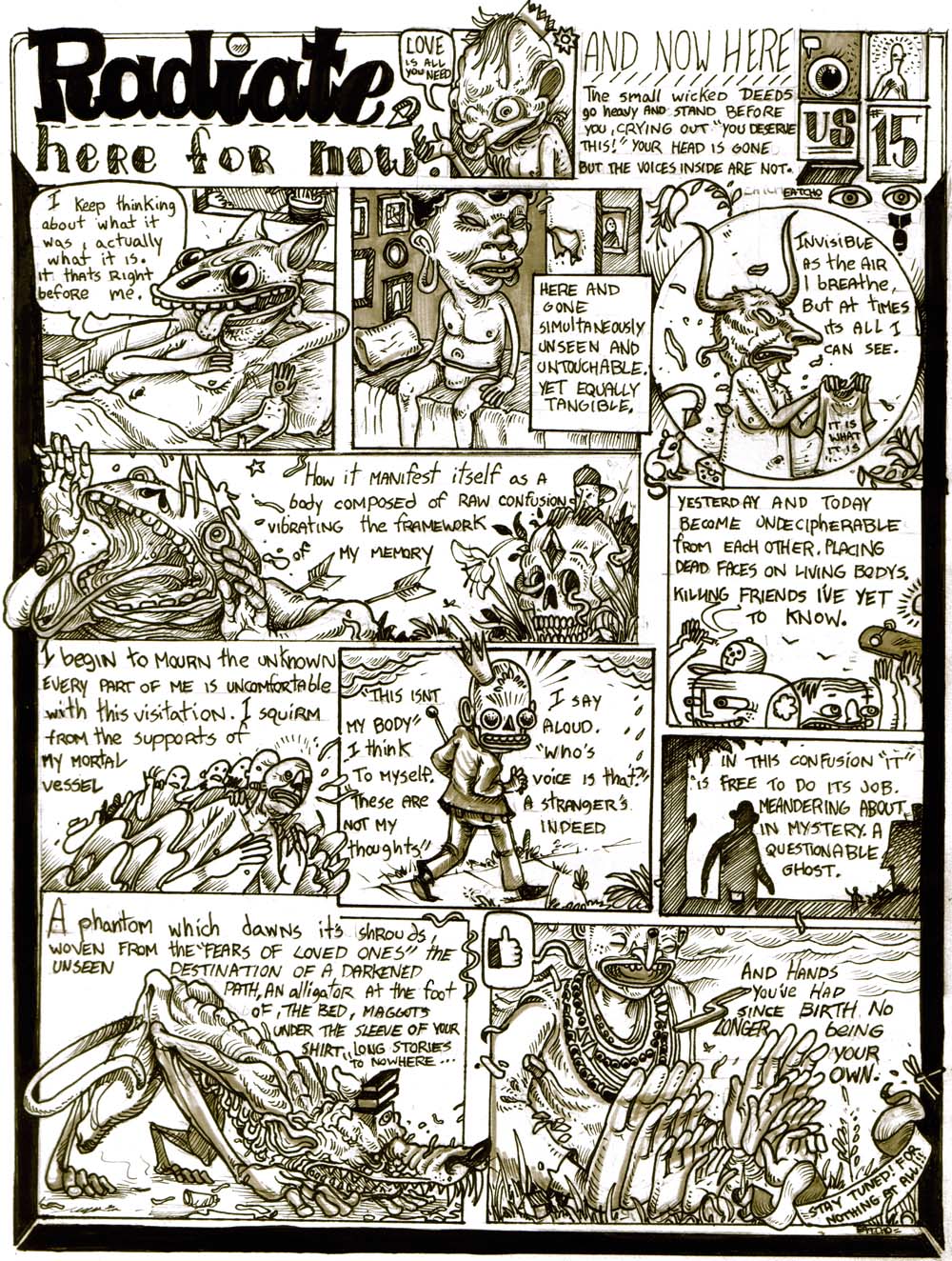 Here are more progress shots of the Gerber knives mural I did earlier this year, Really awesome people working there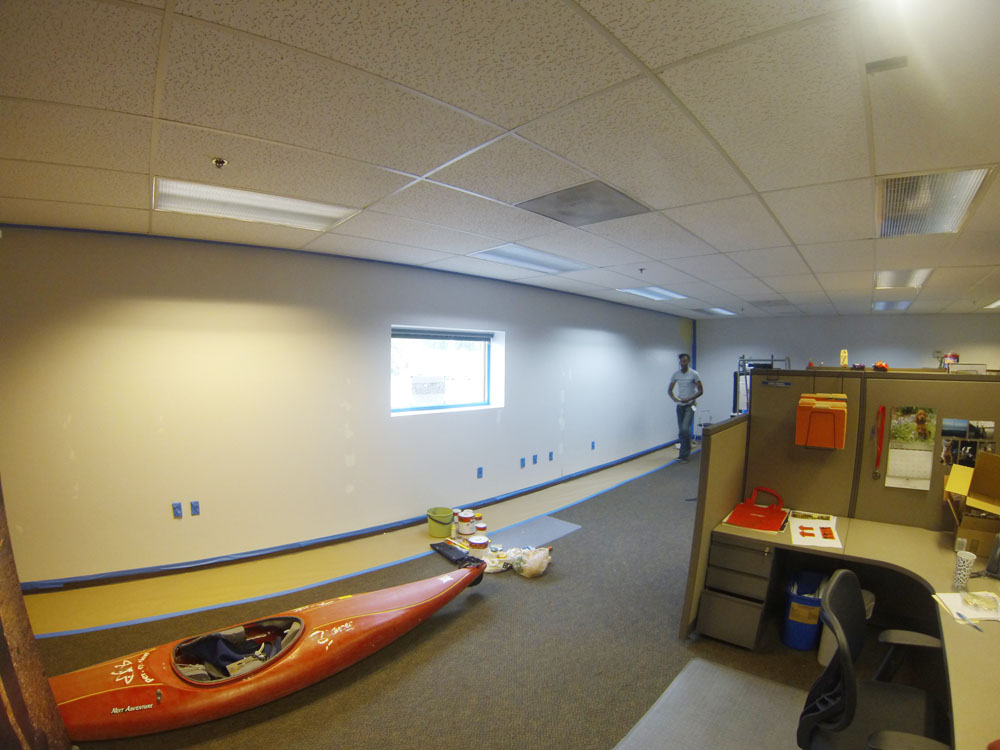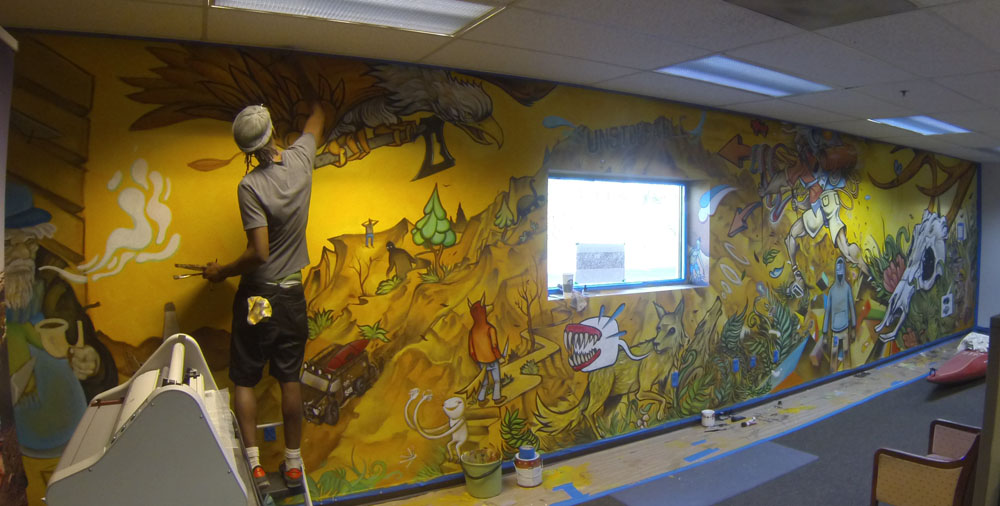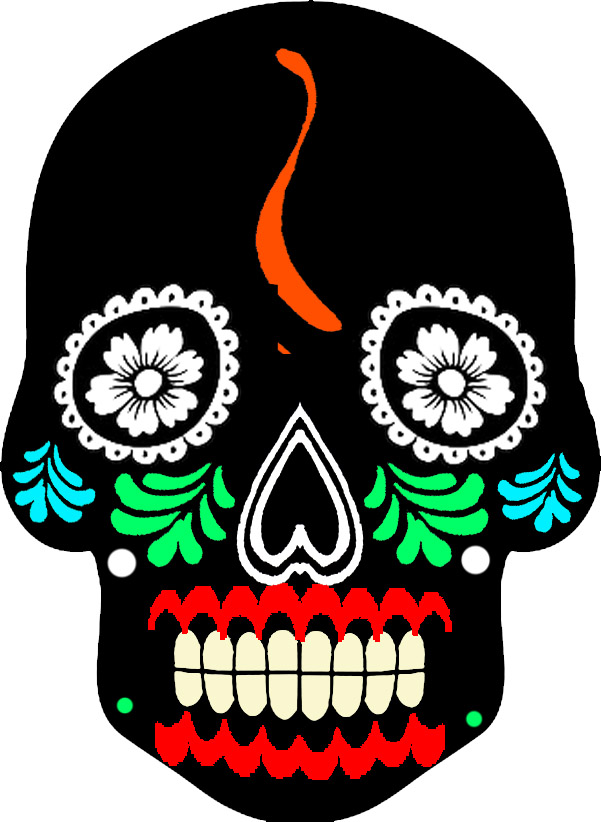 Here is a look at the new work I had at the Cave gallery this october. Honestly I am getting burned out on art shows, but not burned out on painting. Looking forward to some productive reflection this winter….and whiskey…yeah whiskey.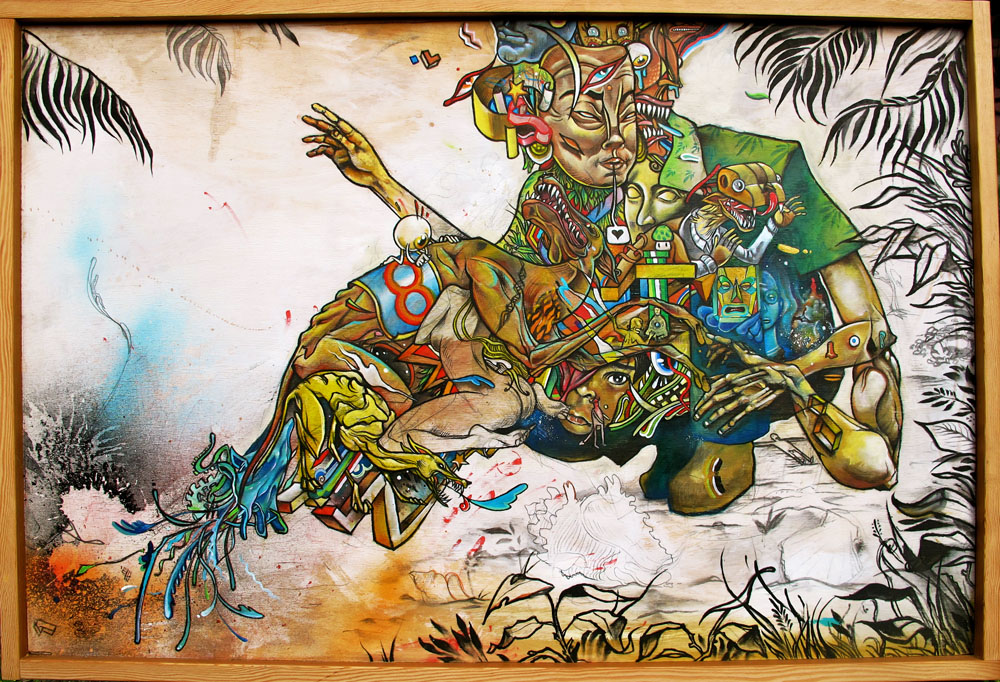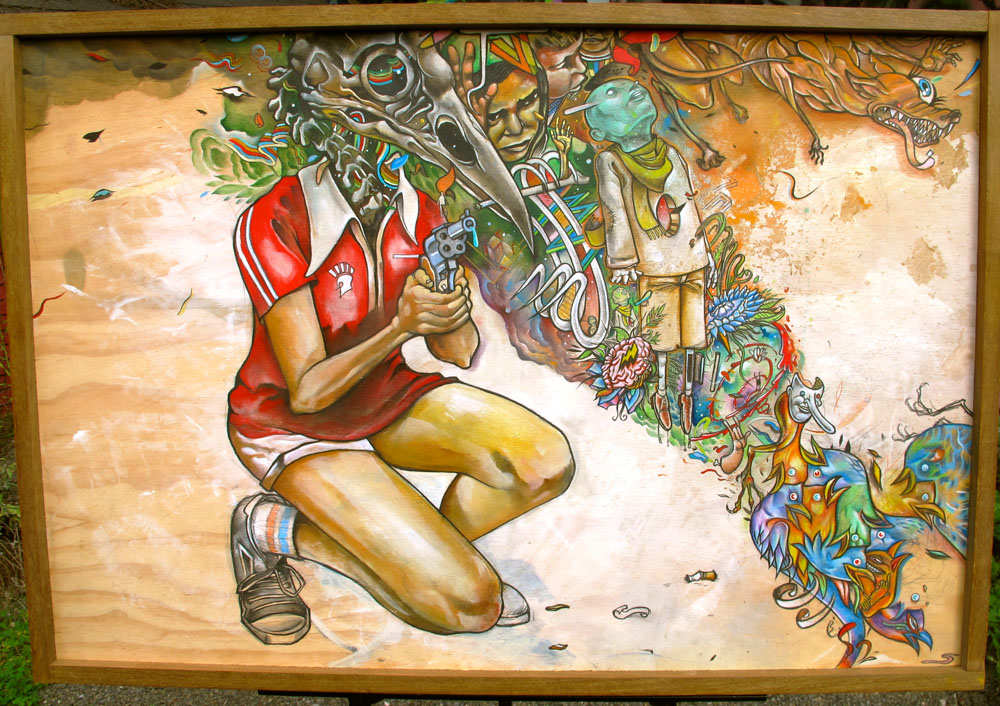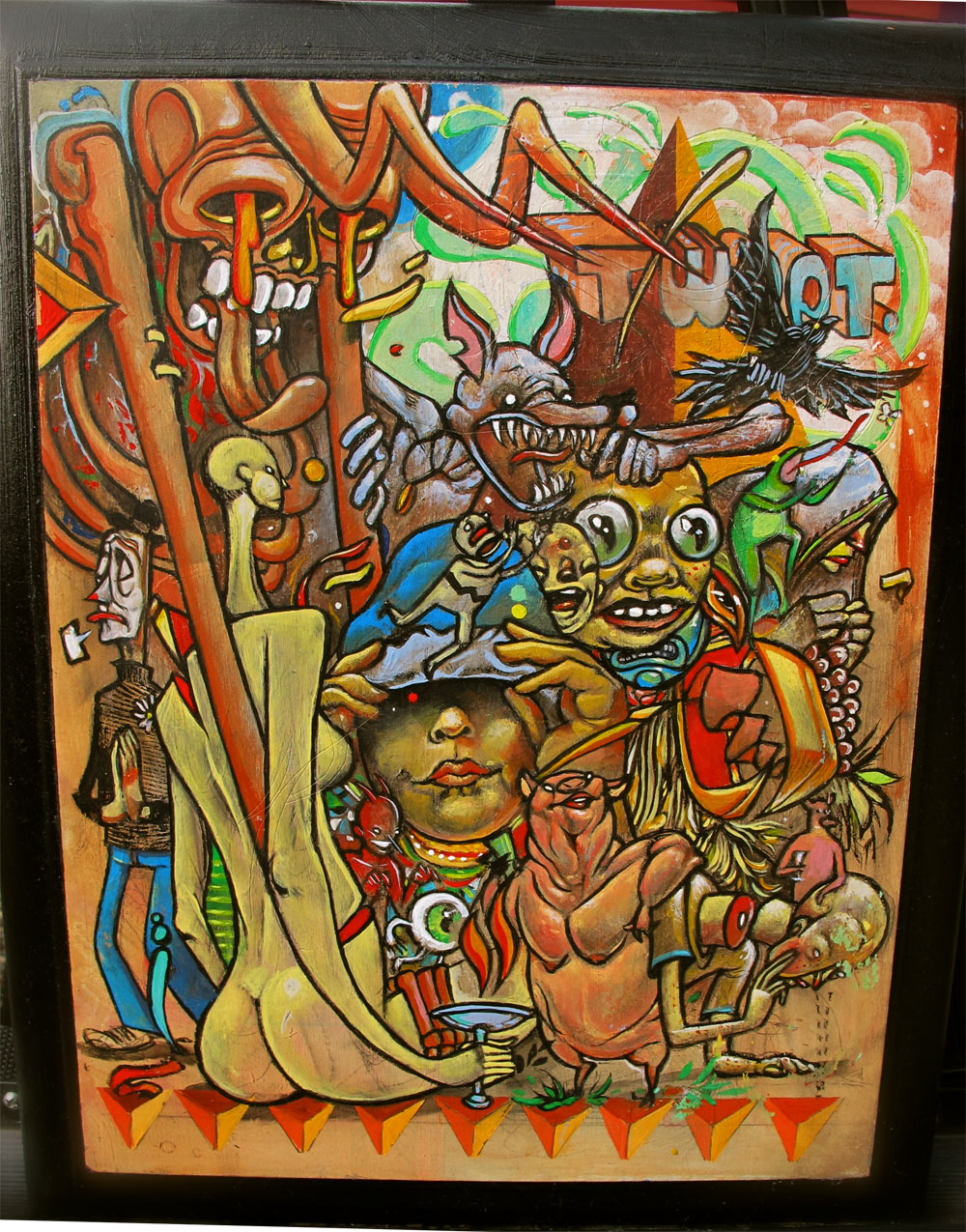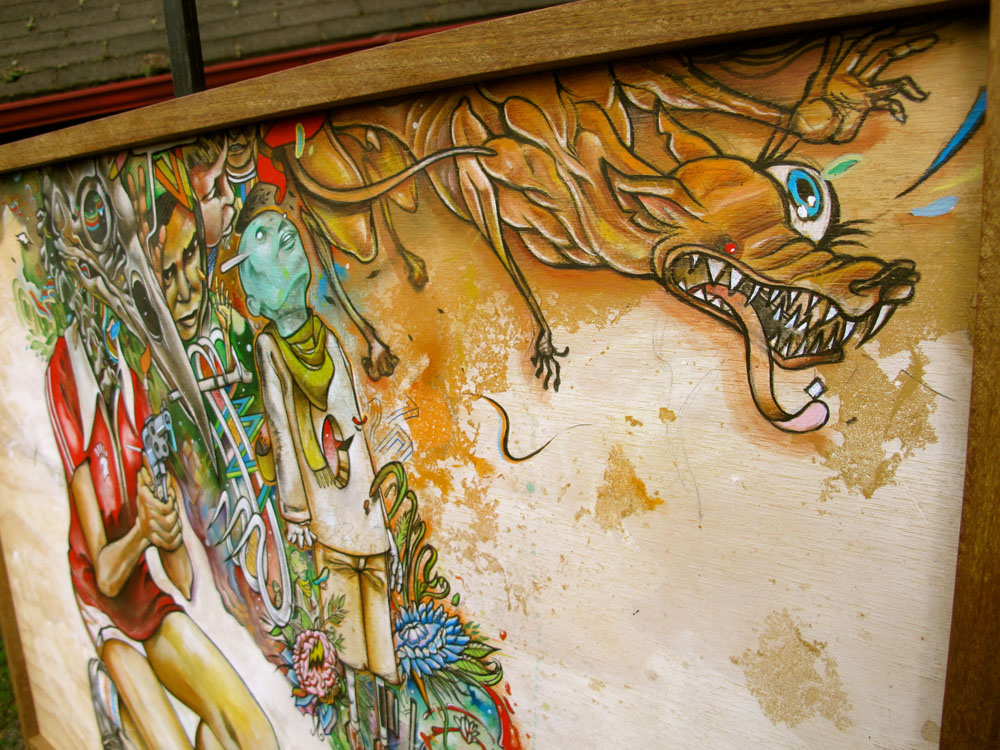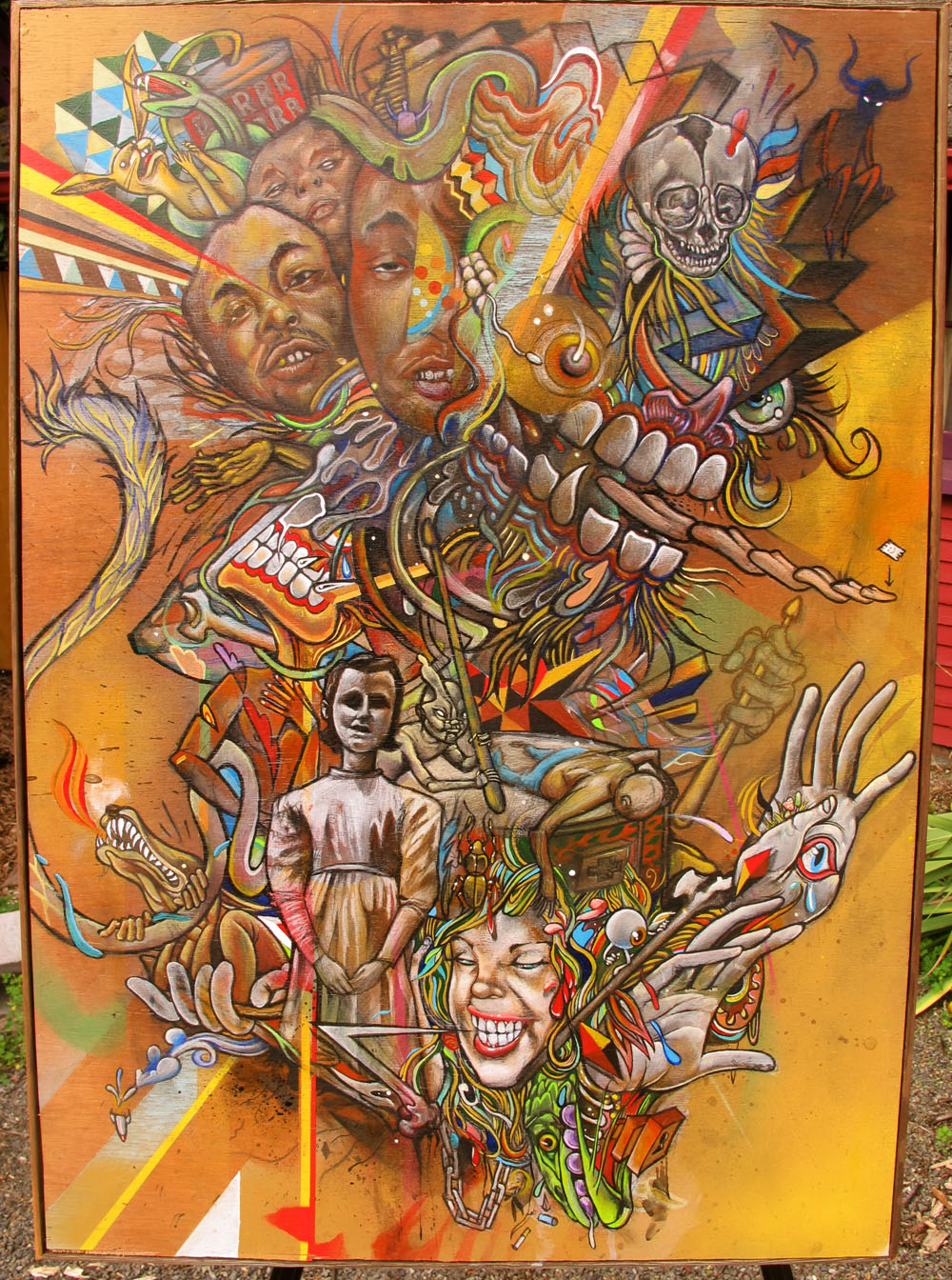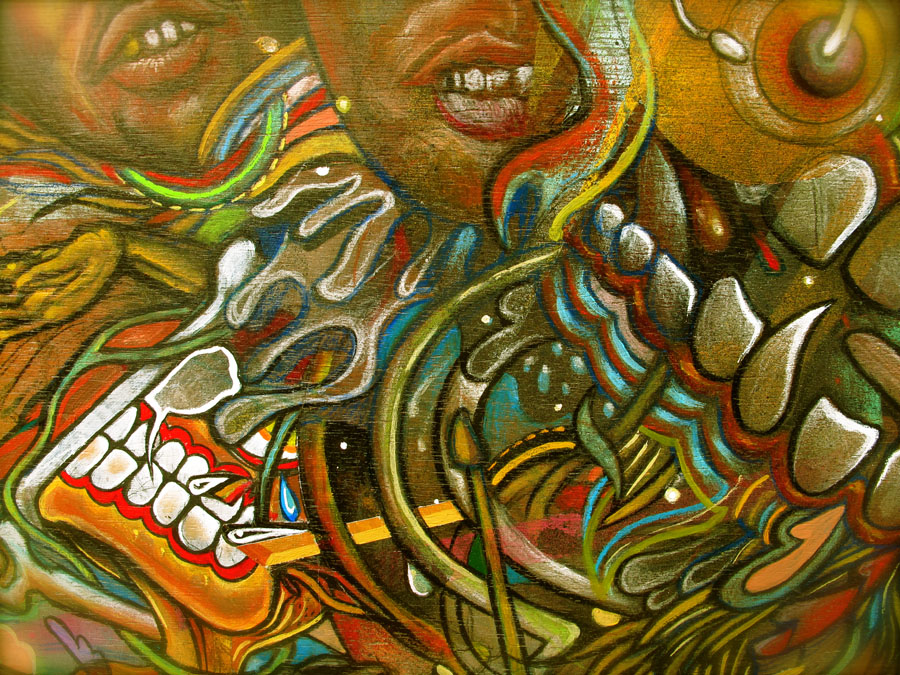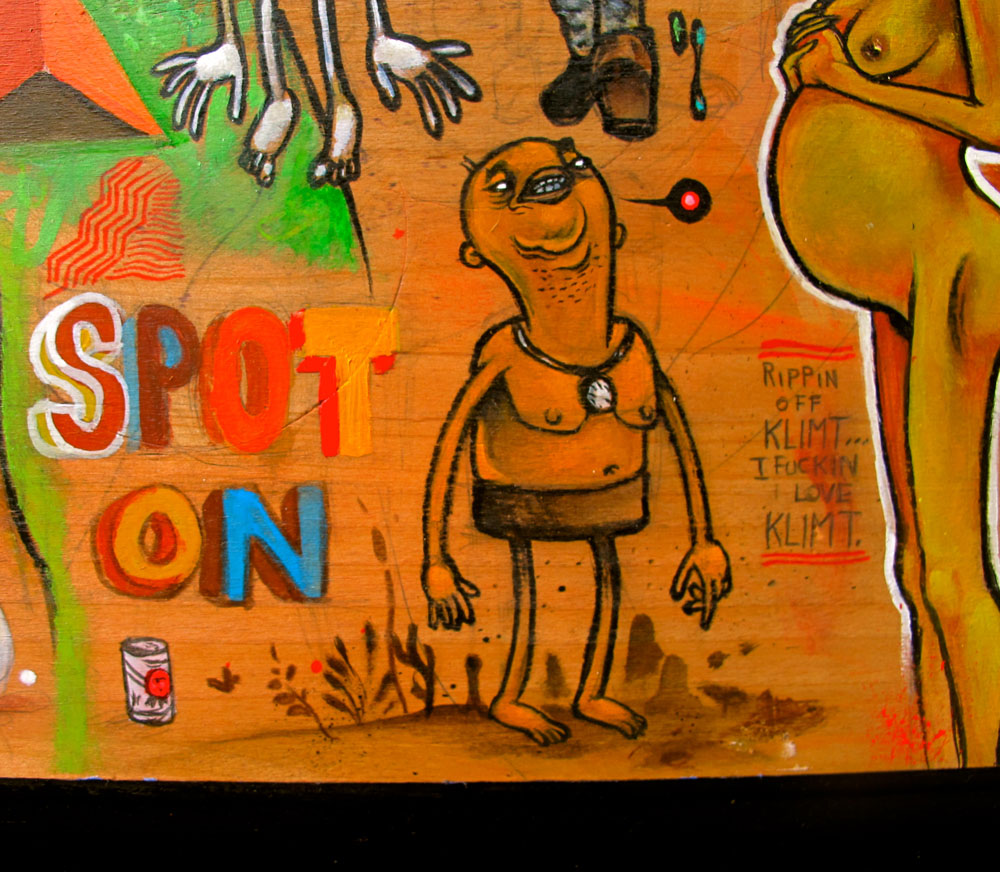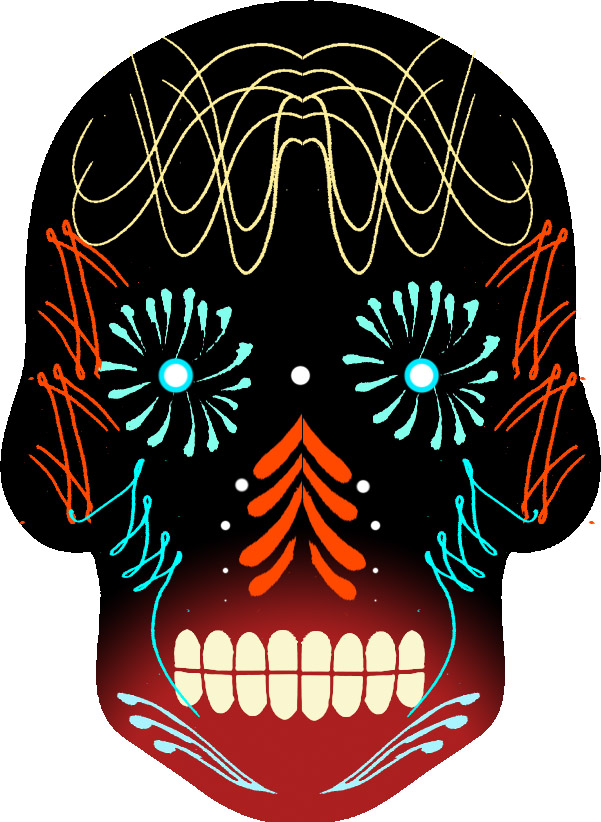 I am so grateful for my friends support. Up next is the sketch and some piks of a lil mural for my buddy Max's new mountain bike shop I think its called " HI FIVE" I will update this later once I know for sure. Really wanting to do some more large scale work in the near future.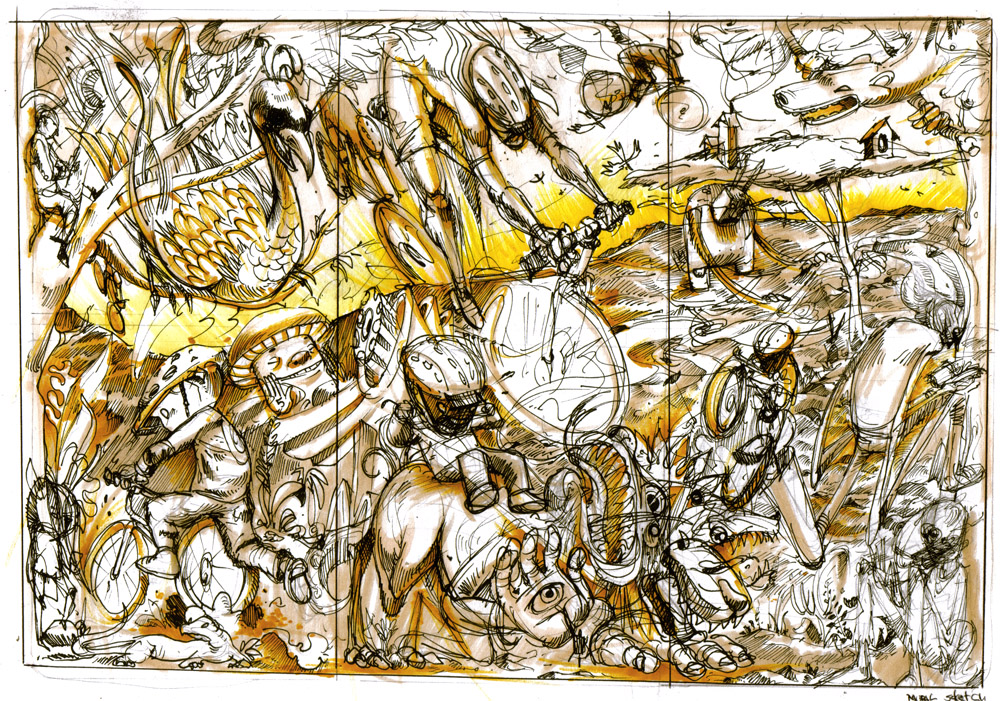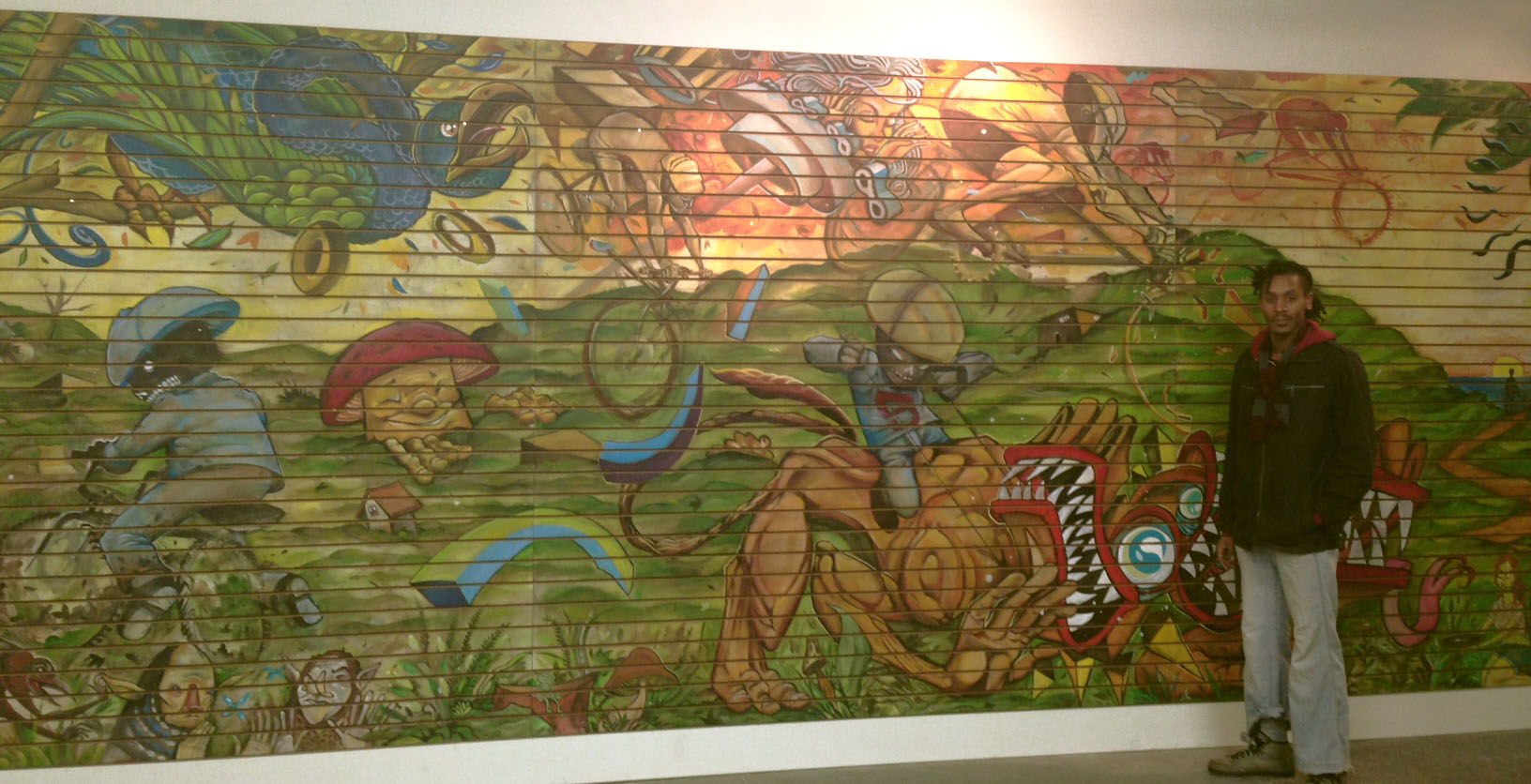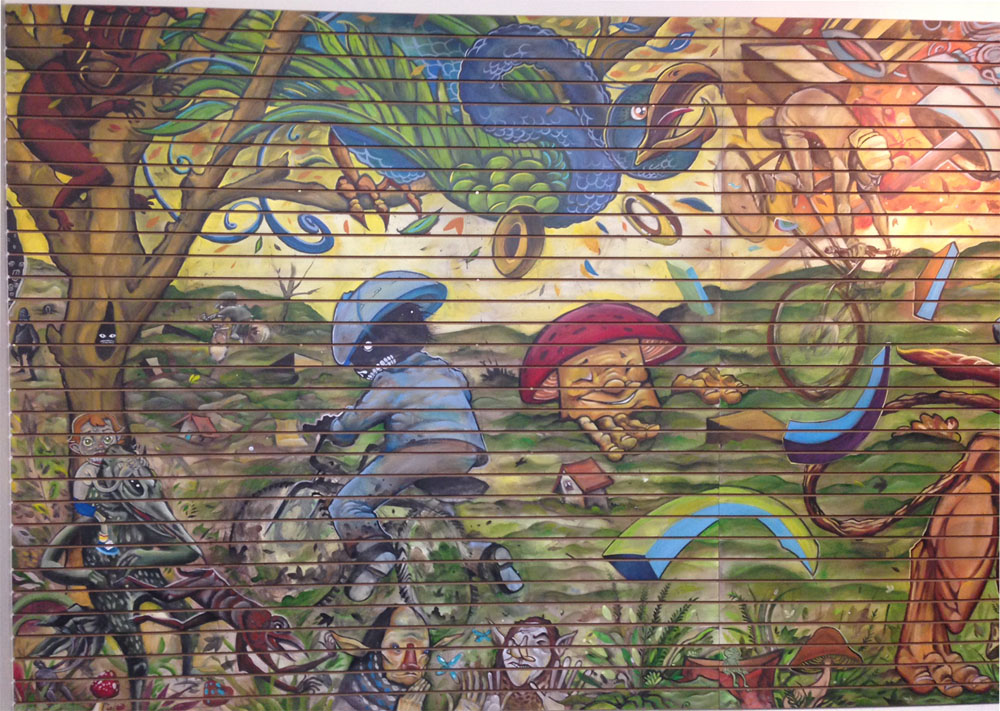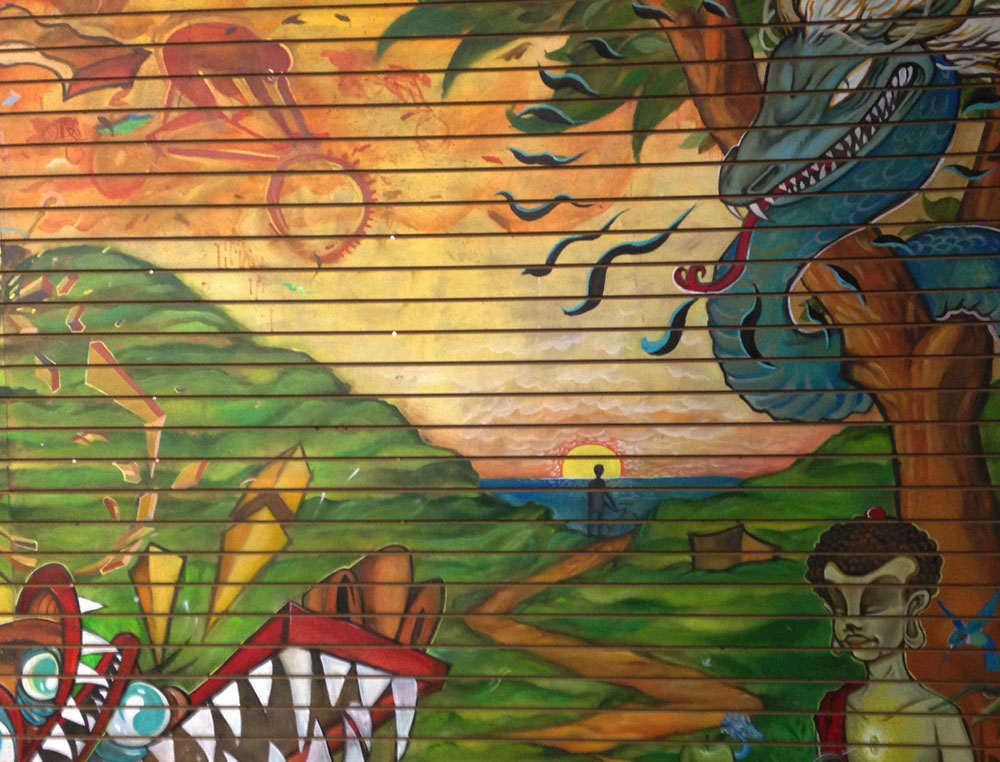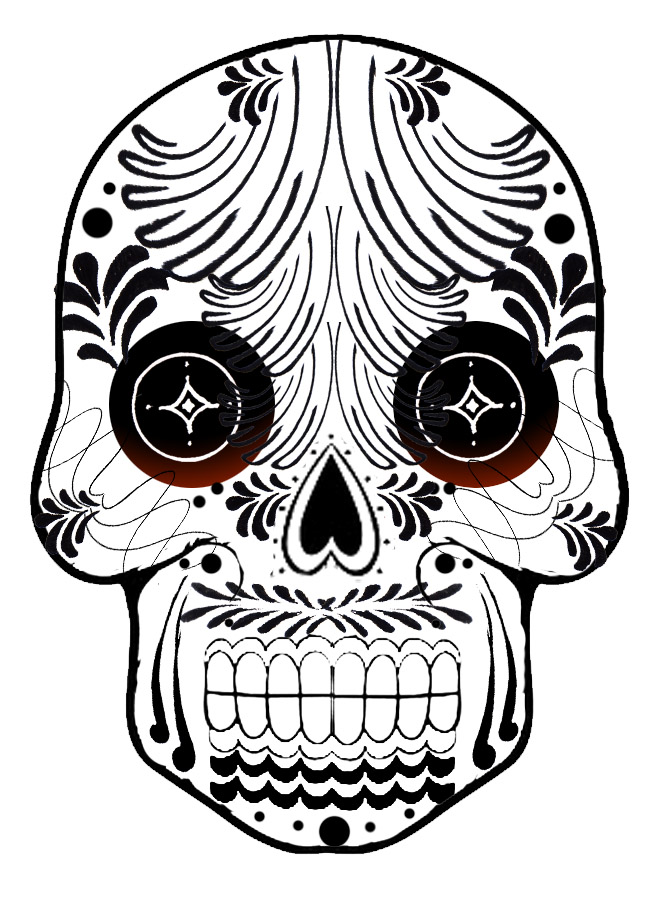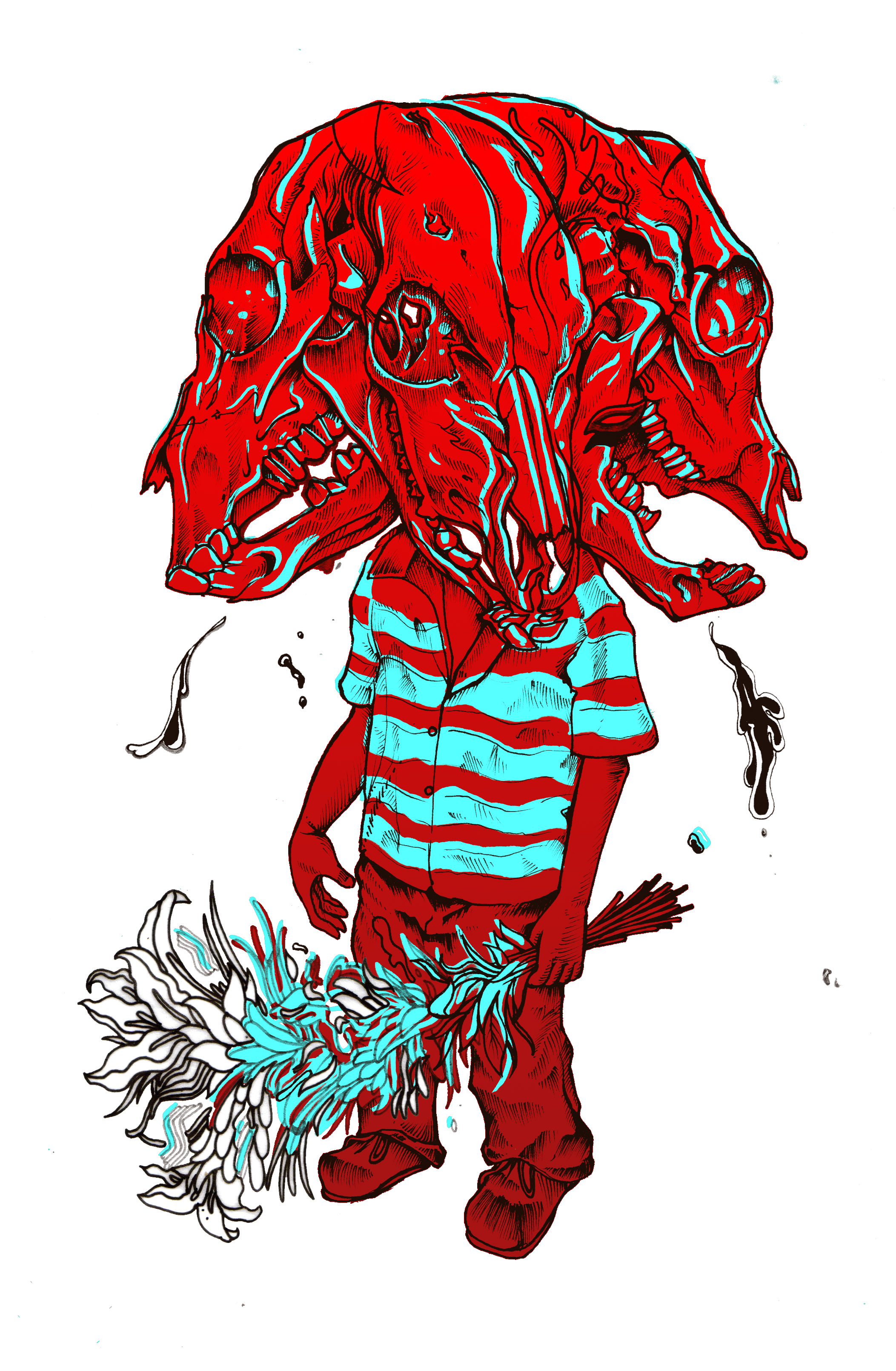 Just finished one of the three covers for the new music project " KING TARAHUMARA " from  the homies Papi Fimbres and Kevin Robison. There are some booty shakin beats in this ep yo ,  I like where these dudes are going , give it a listen yo.
Here is a music video from this ep its professional with state of the art C.G.I all up in it
some other concepts for the cover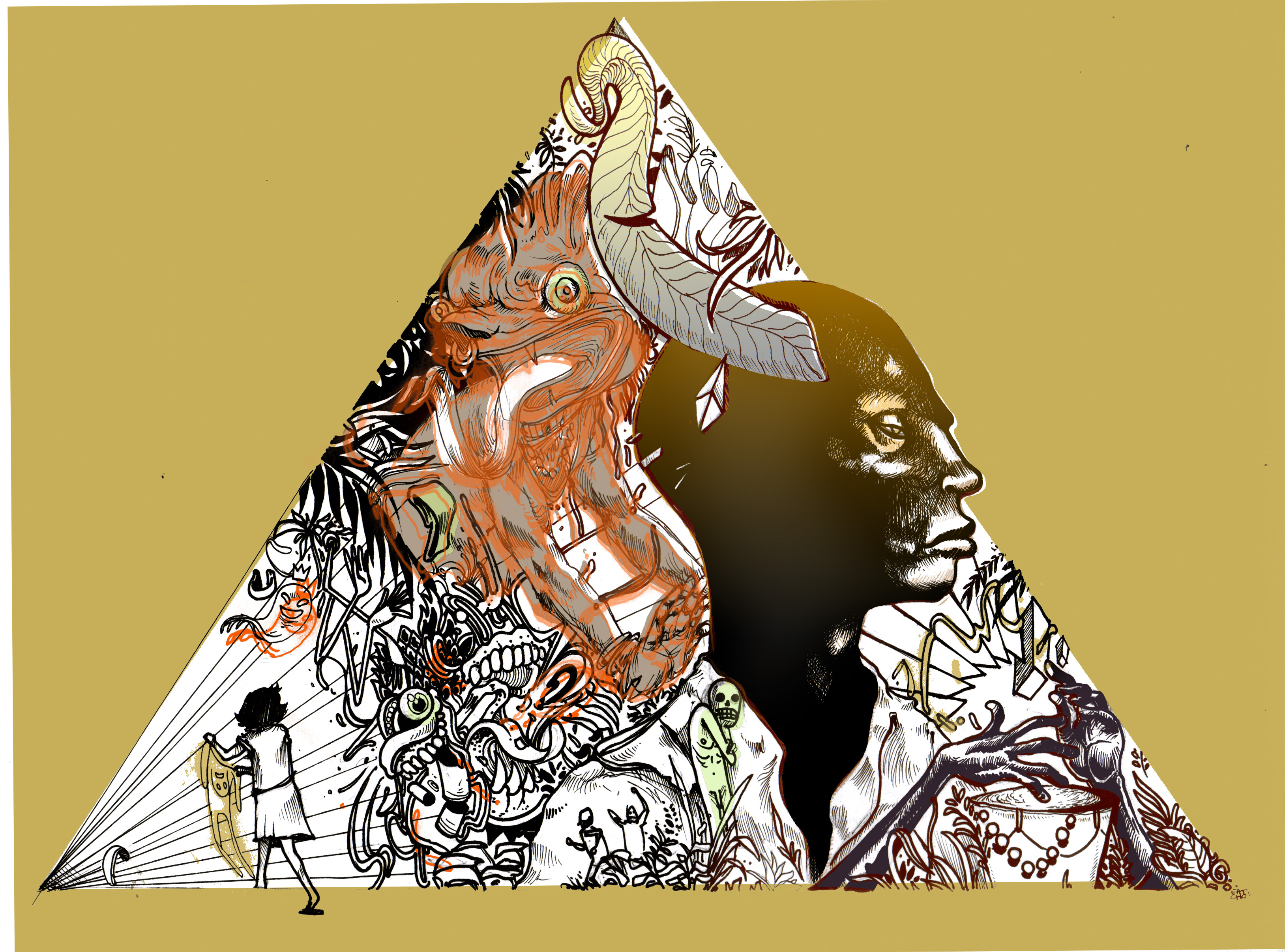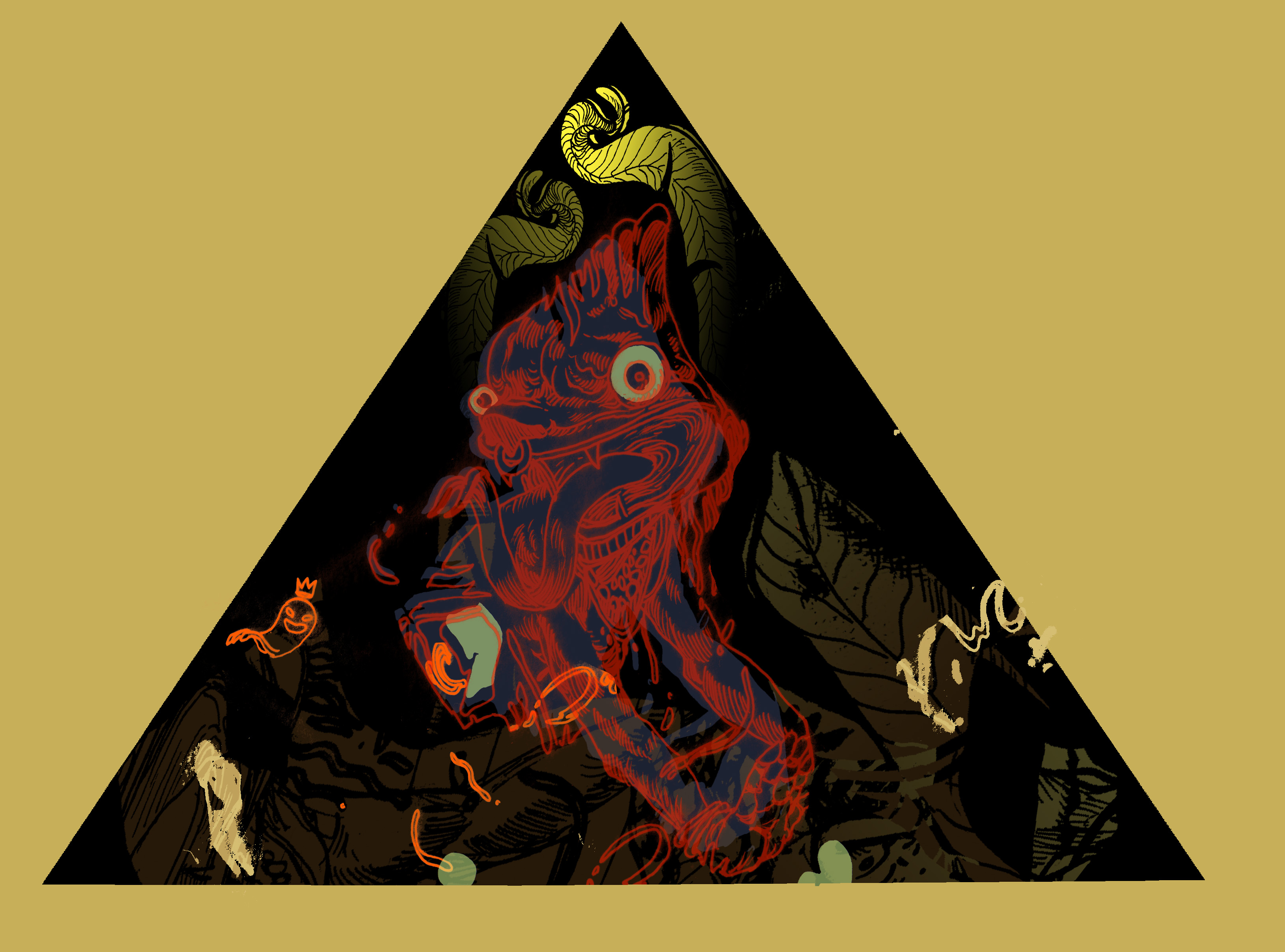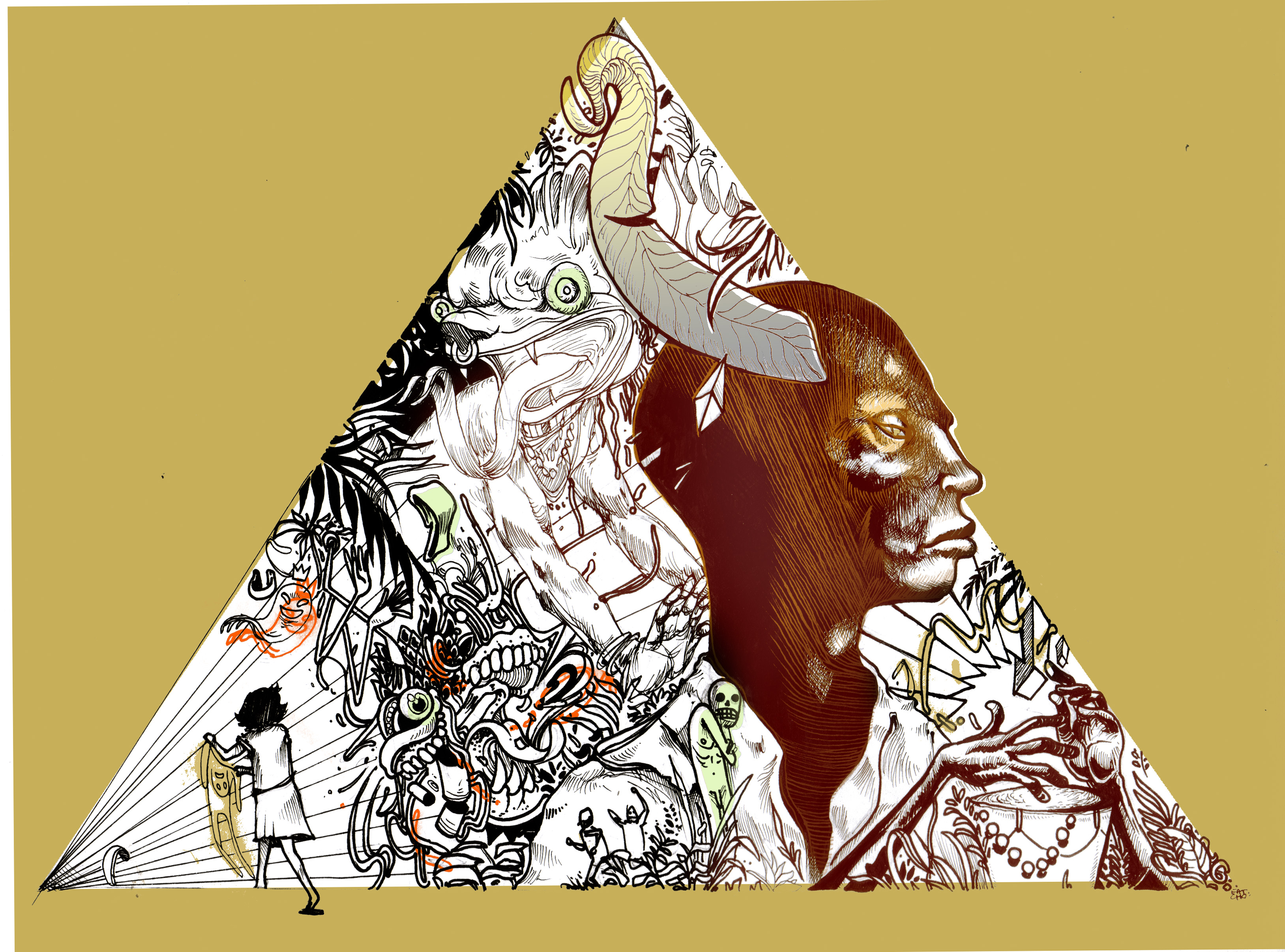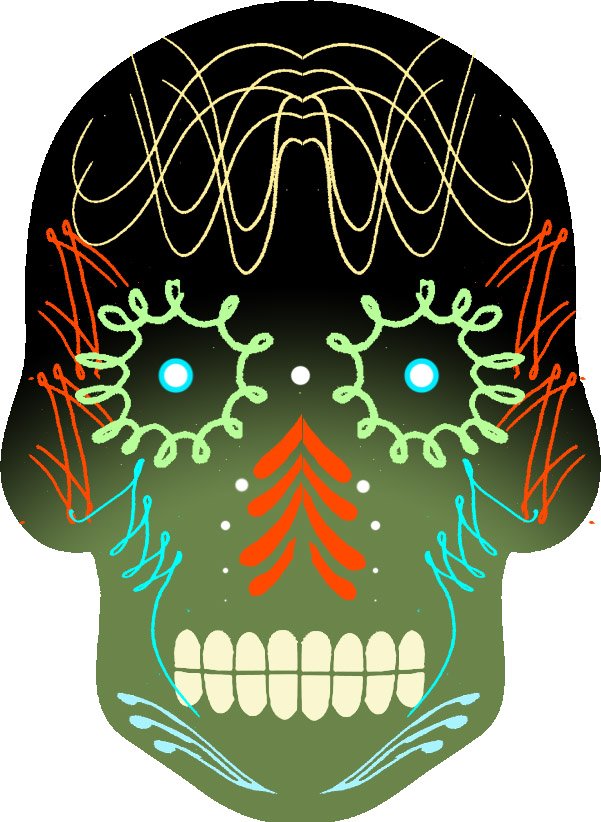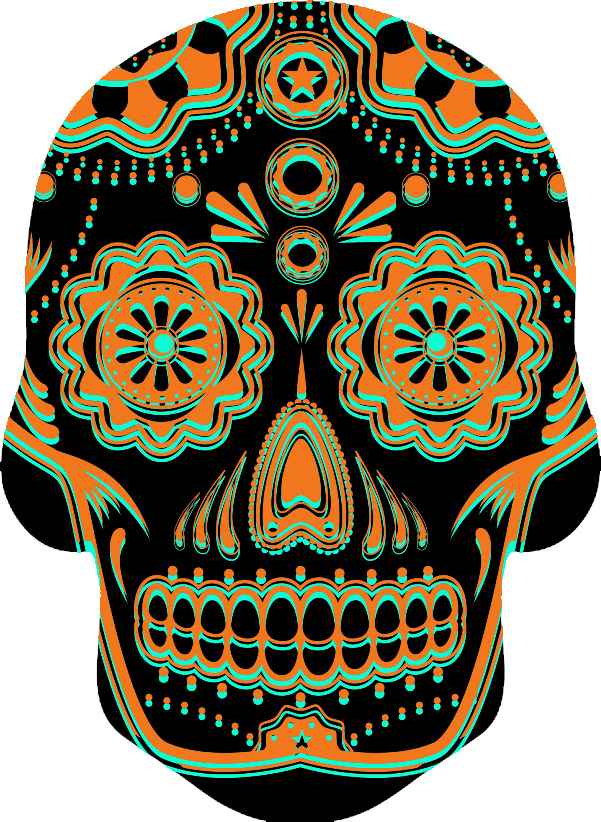 If you made it this far , I must say thanks for checkin it out! Lookin forward to some massive doodling this winter.
Help someone out there who really needs it
and dance when you wanna my friend. till then
Eatcho