What the dilly yall..
The coolest part of this Blog is the "Day of the Dead" show ! I was happy to be a part of it . This is a collection of pix  within the times of September and October  bumping right up too November,Many little happenings about right before the cold sets in …pretty random..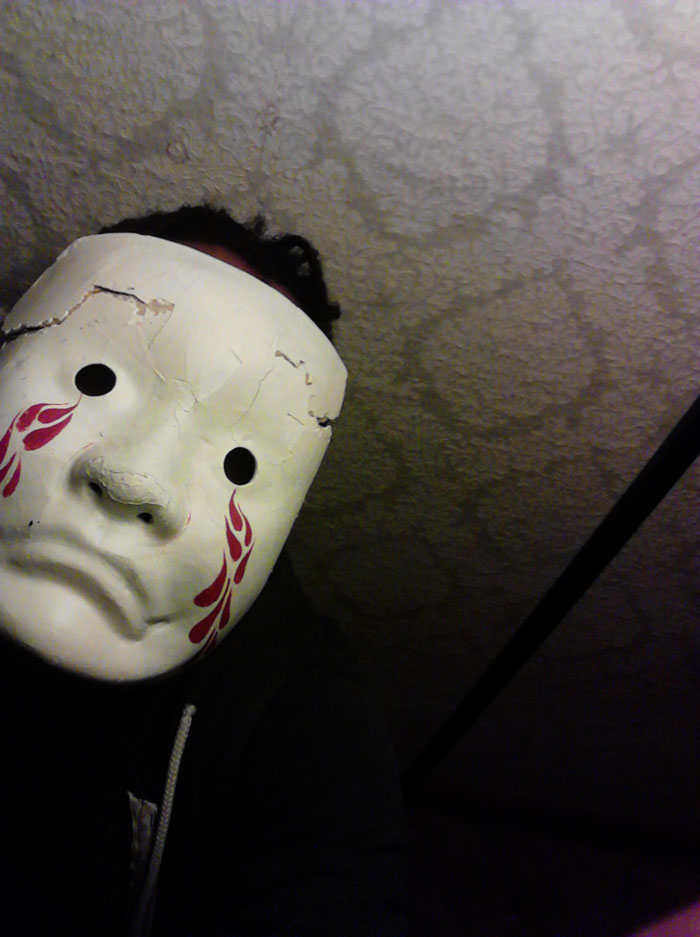 Tripper Dungan and David Wien at Albina press …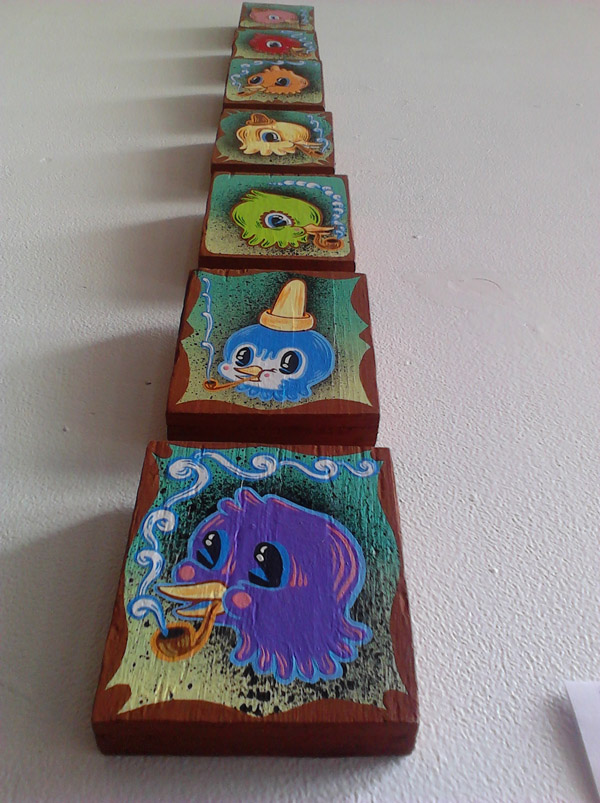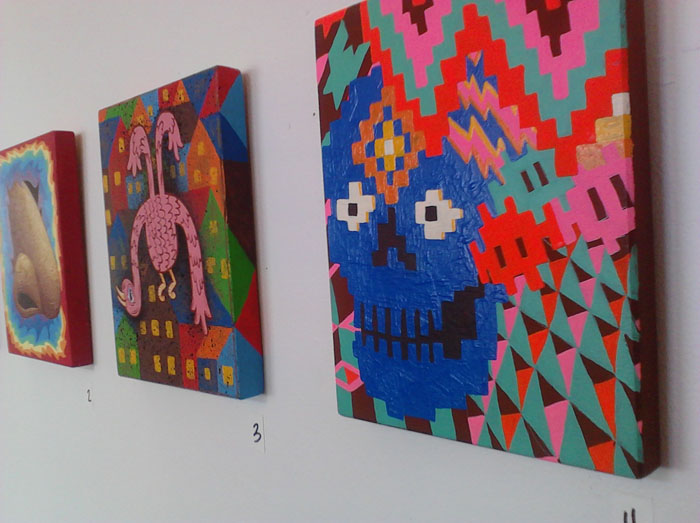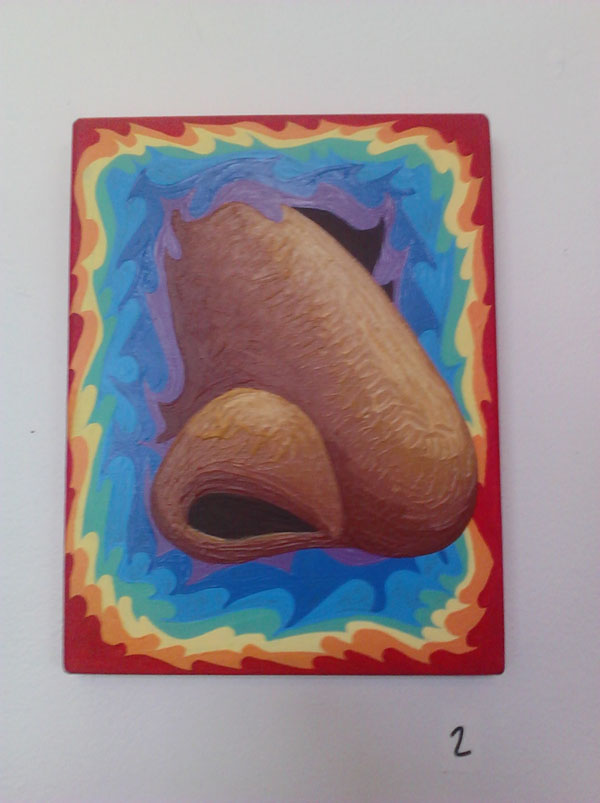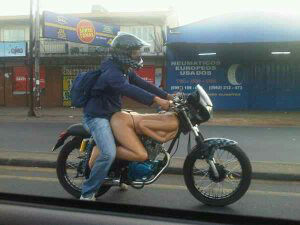 some non sense..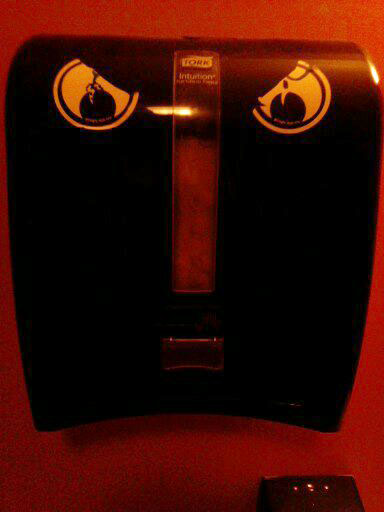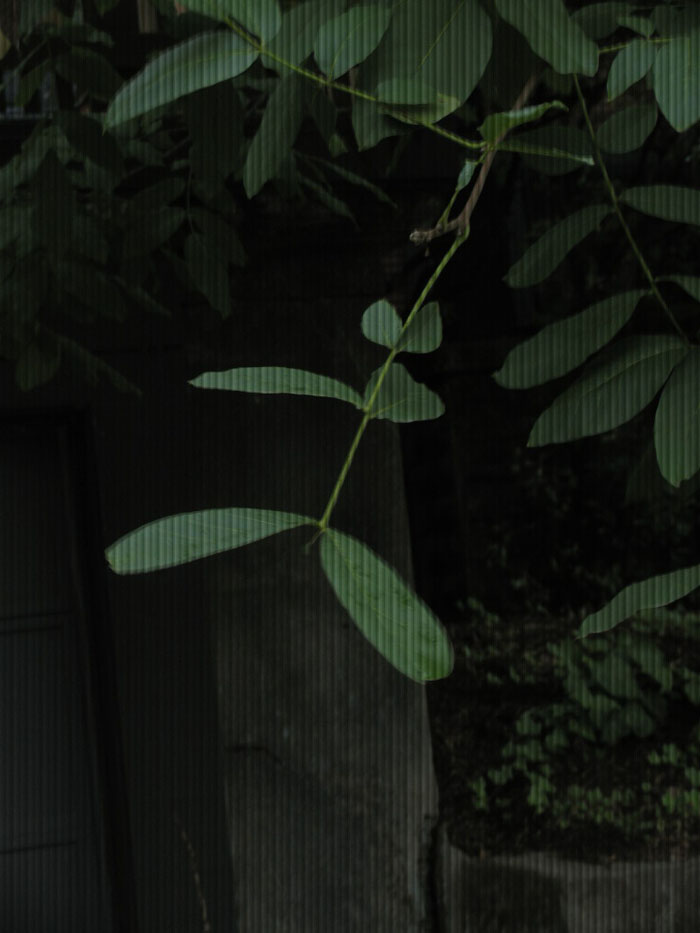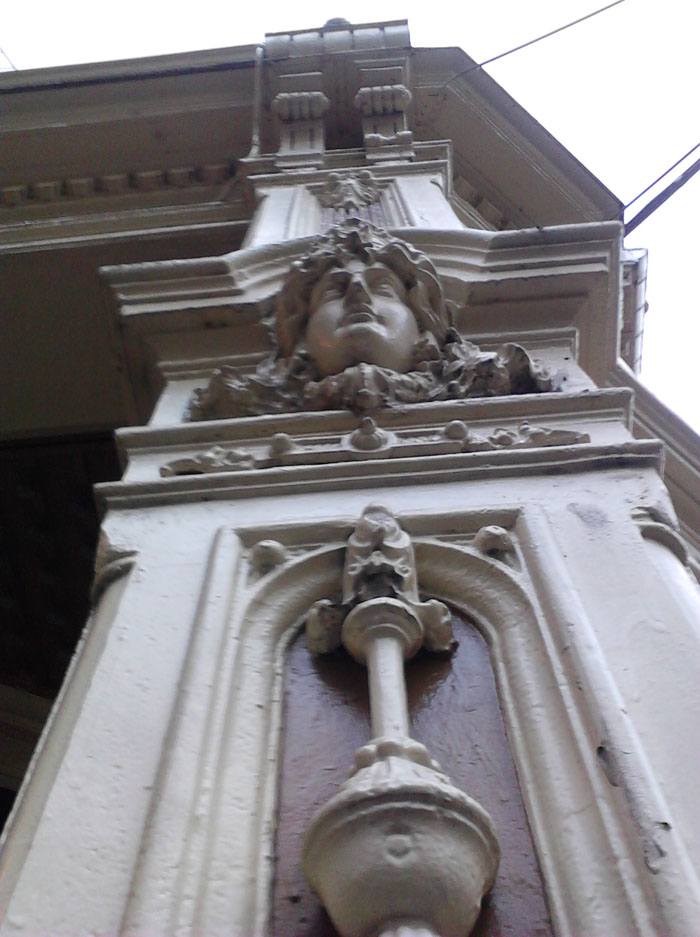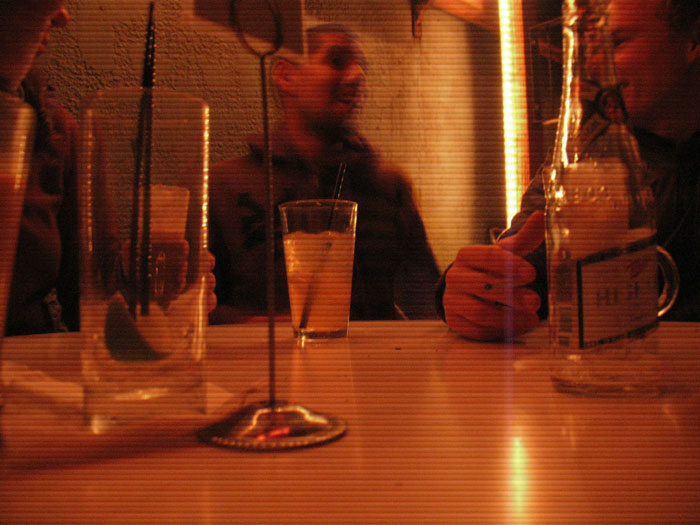 Halloween costumites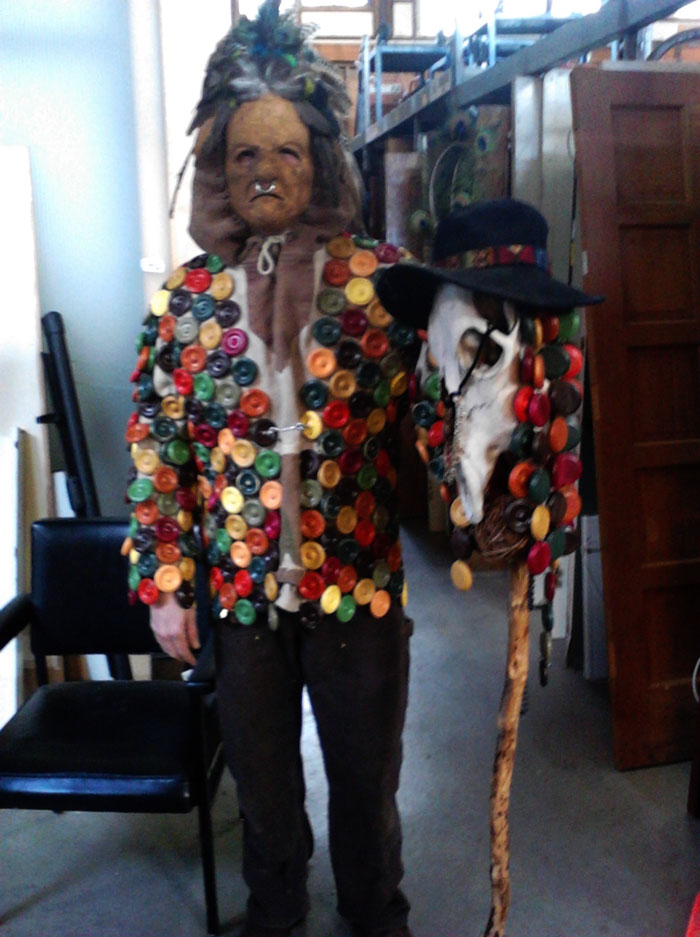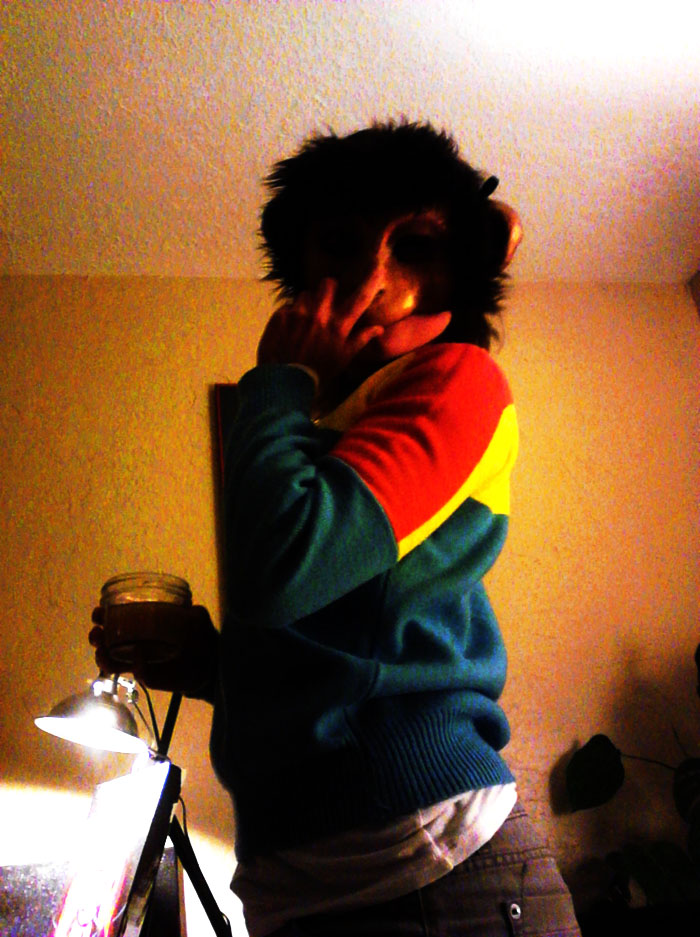 Crazy piece in a Mattress store…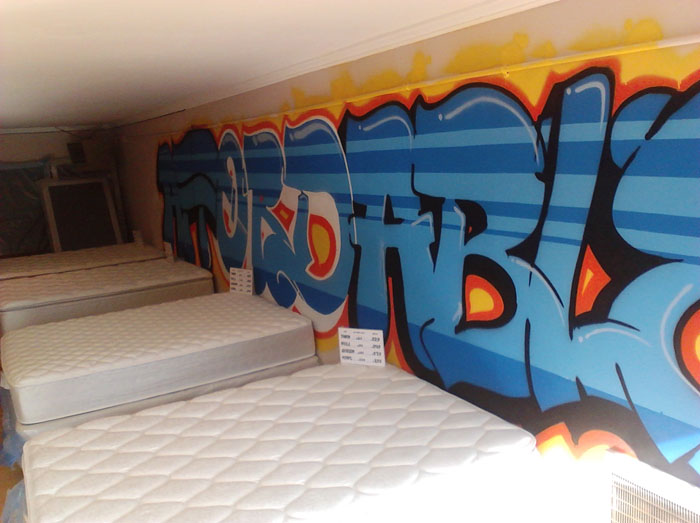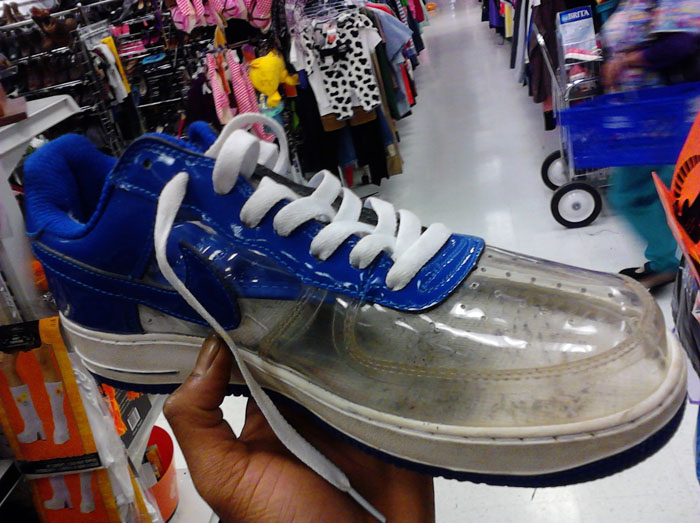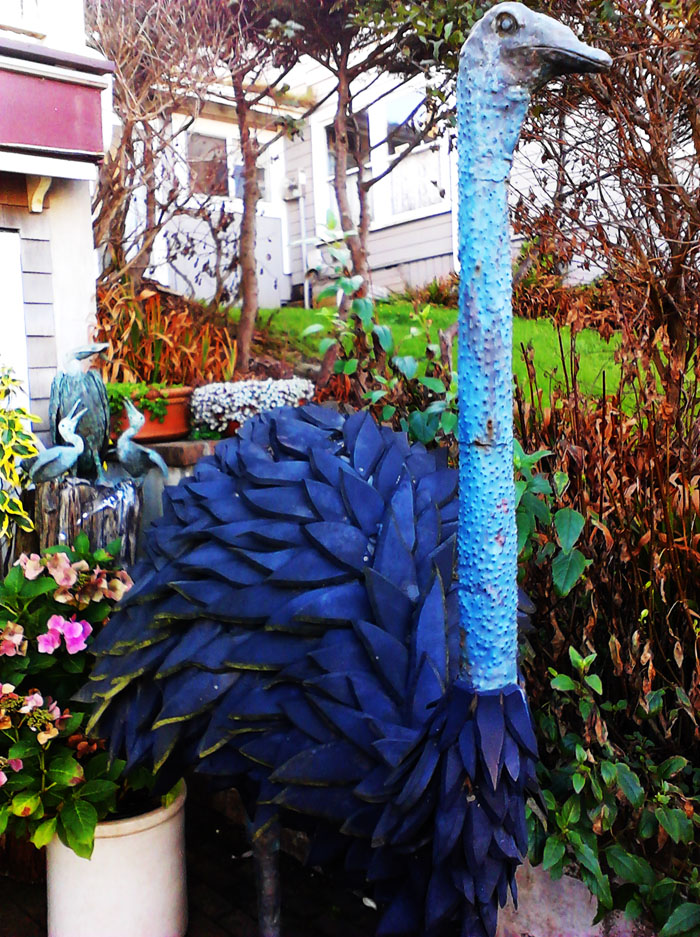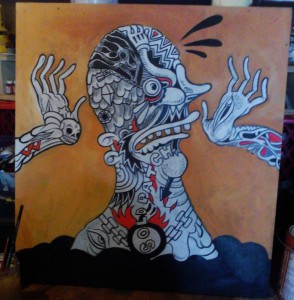 Had a chance to paint at Burnside …this guy (Eras) from Seattle was awesome…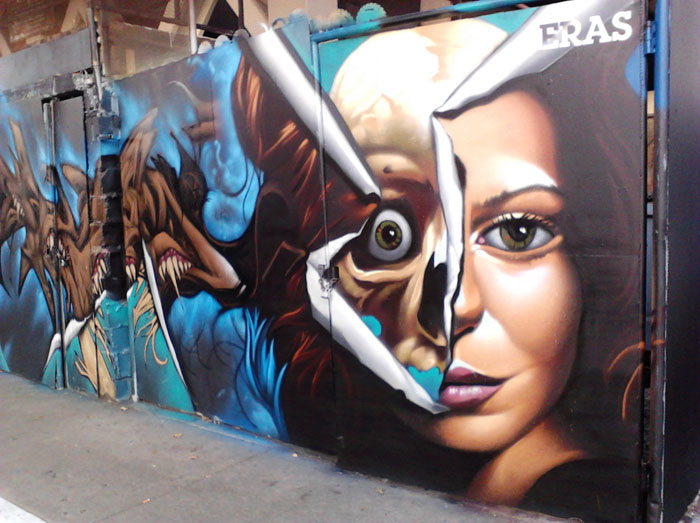 the lil one I did ..thank you too artist Matt Schlosky for the pik and hookup…
some cool portraits at stumptown…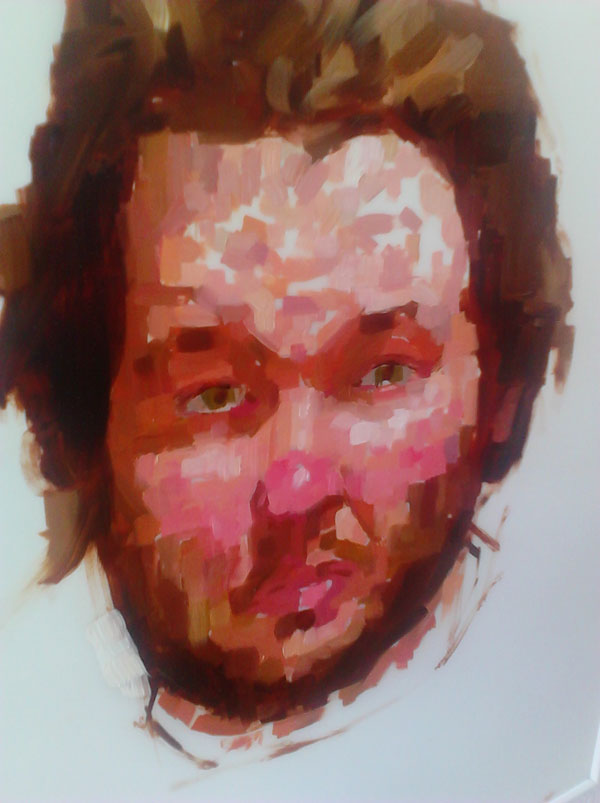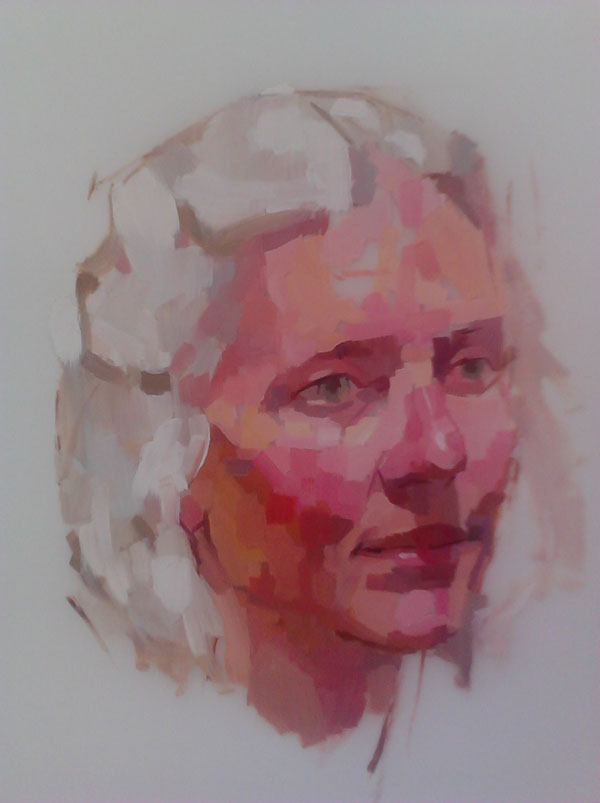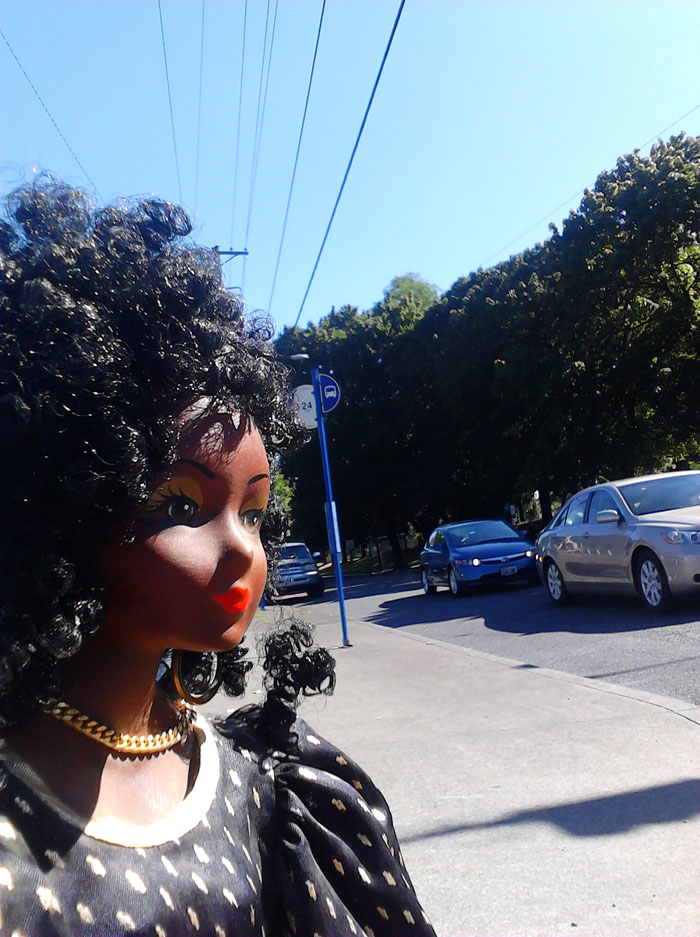 artcrank..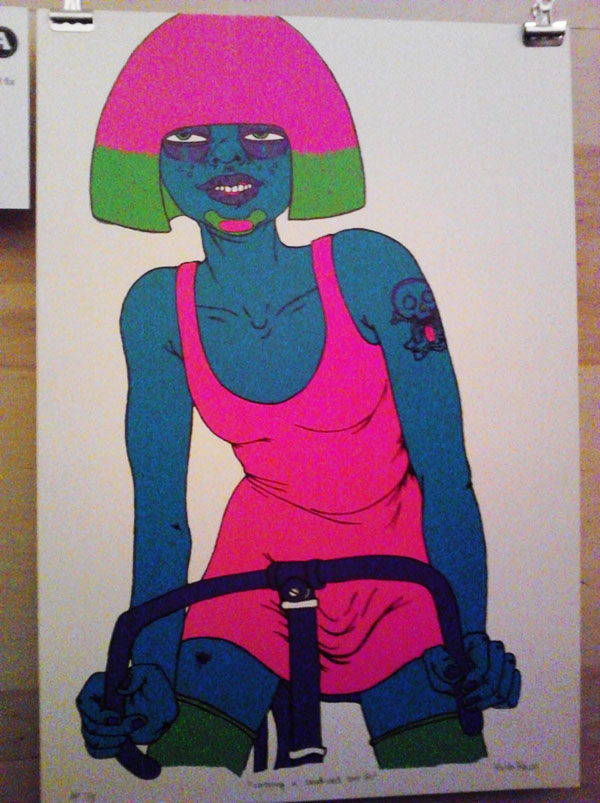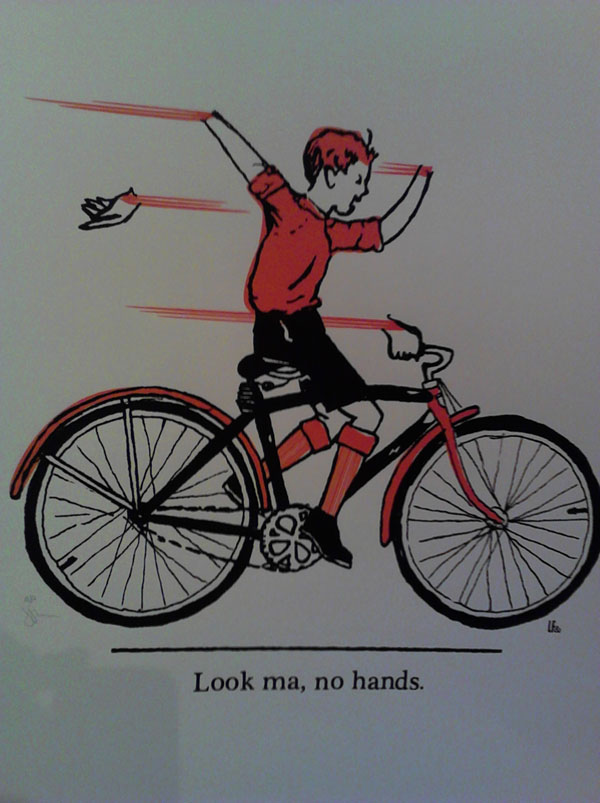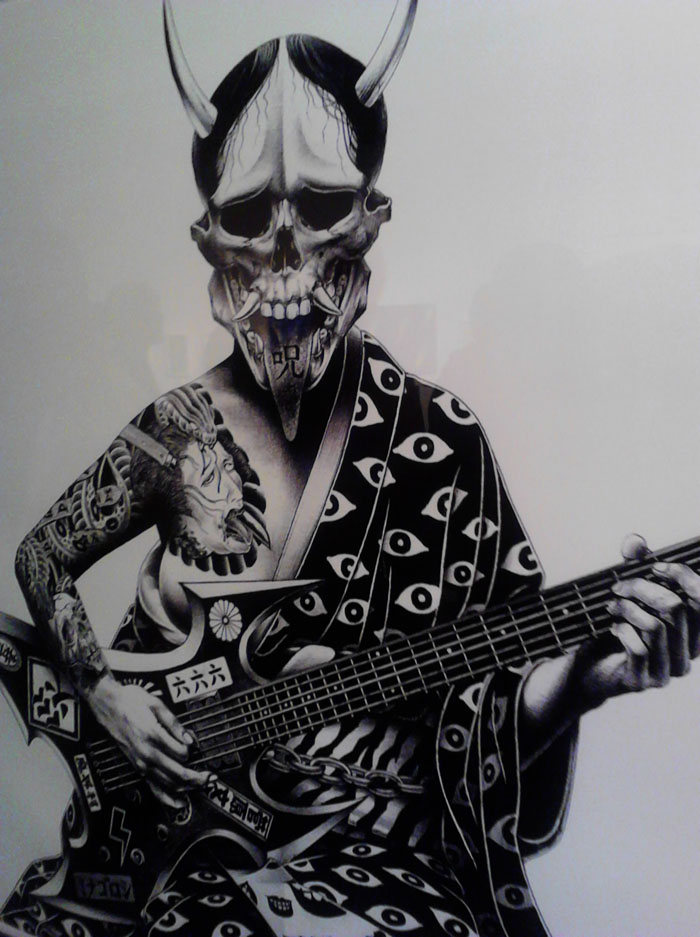 This guy had some really amazing work ..I apologize for not grabbin his info ..I will do some detective work later yo…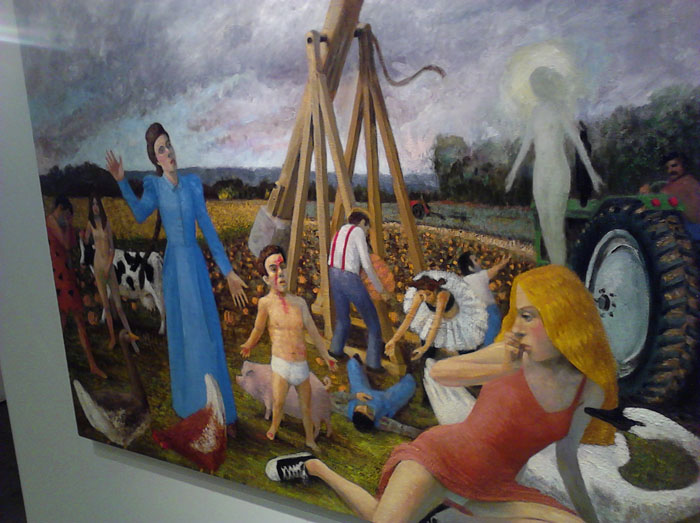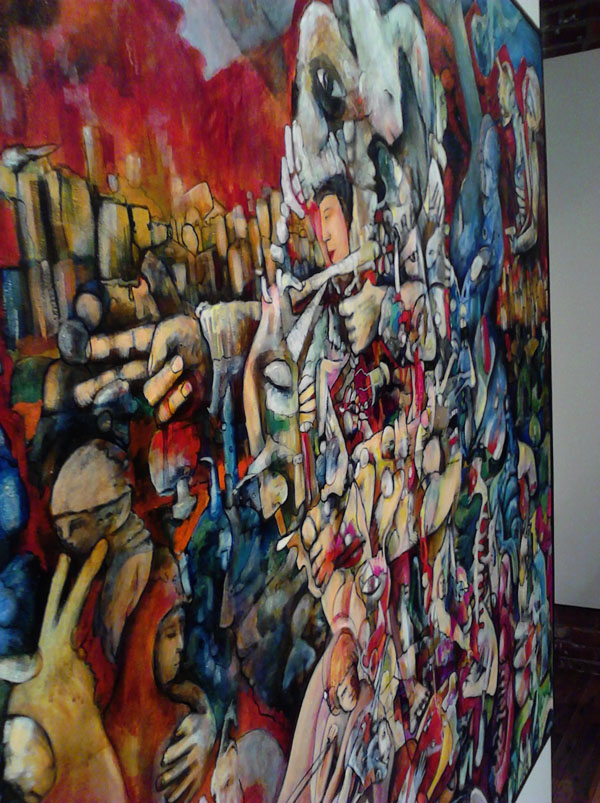 Some cool hand painted coffee shop tables in the pearl district….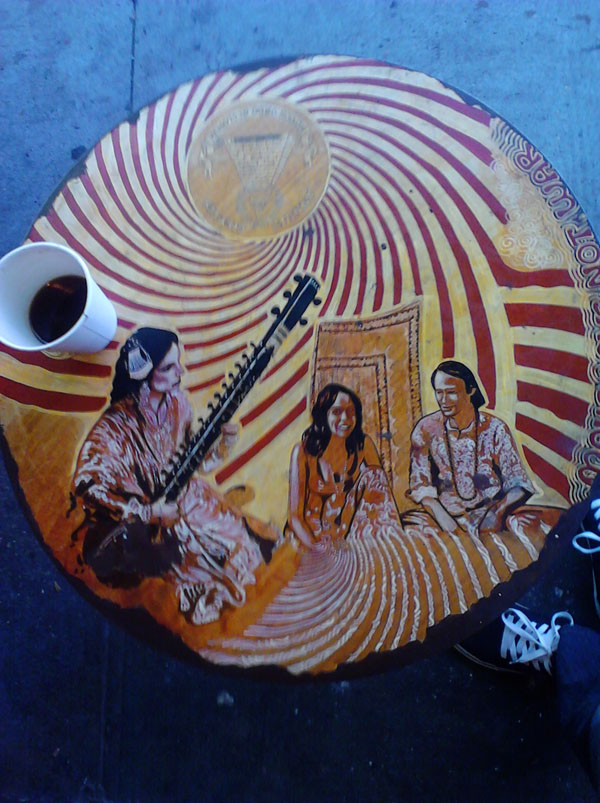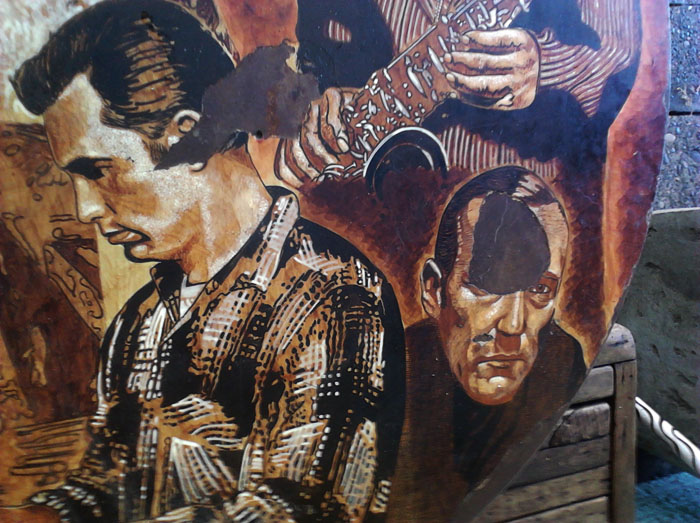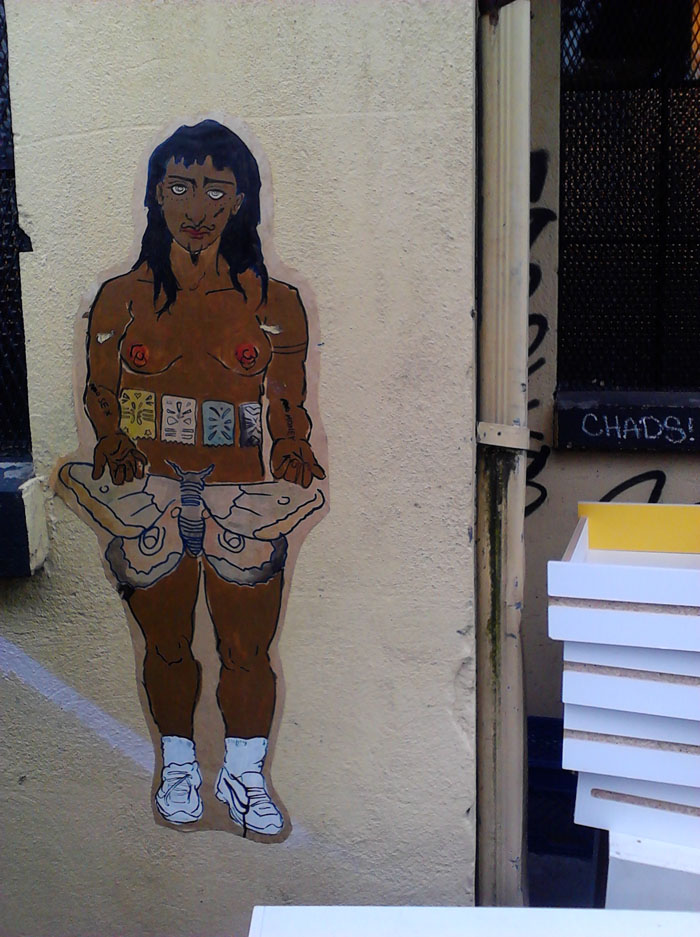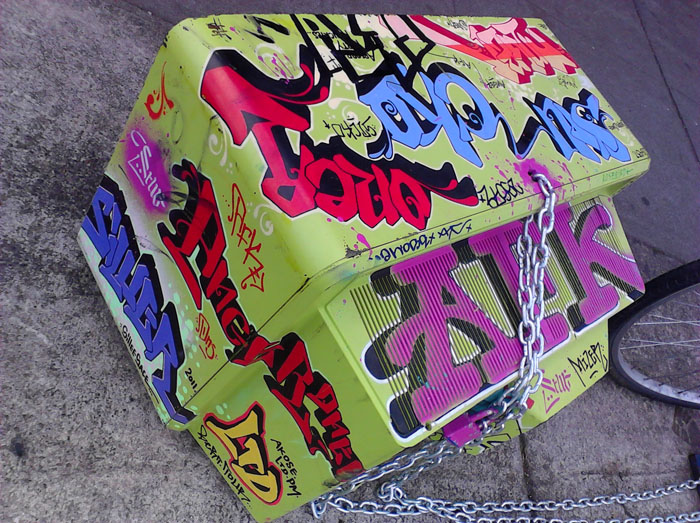 Cool chained up T.V. on the sidewalk..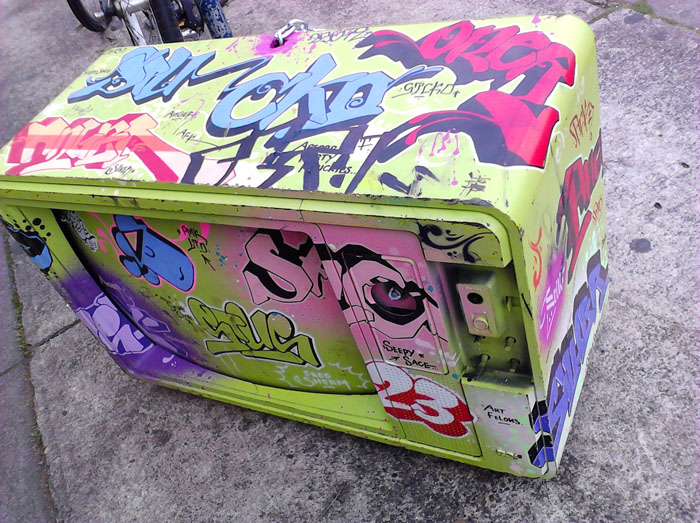 good work at another stumptown..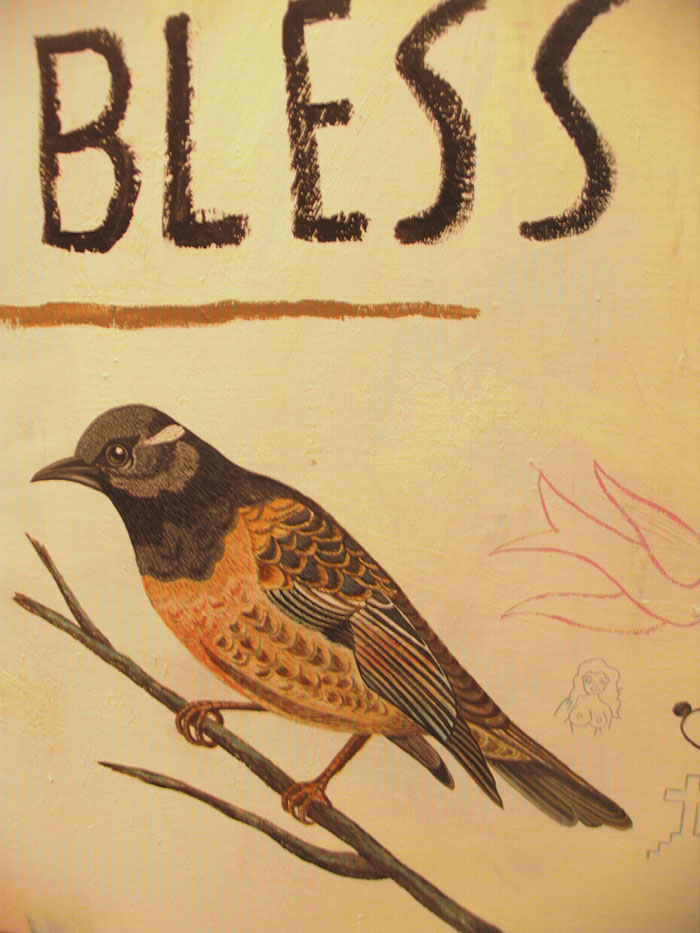 A guy late at night walking home brandishing a sword like it aint no thing… this is Portland when its warm…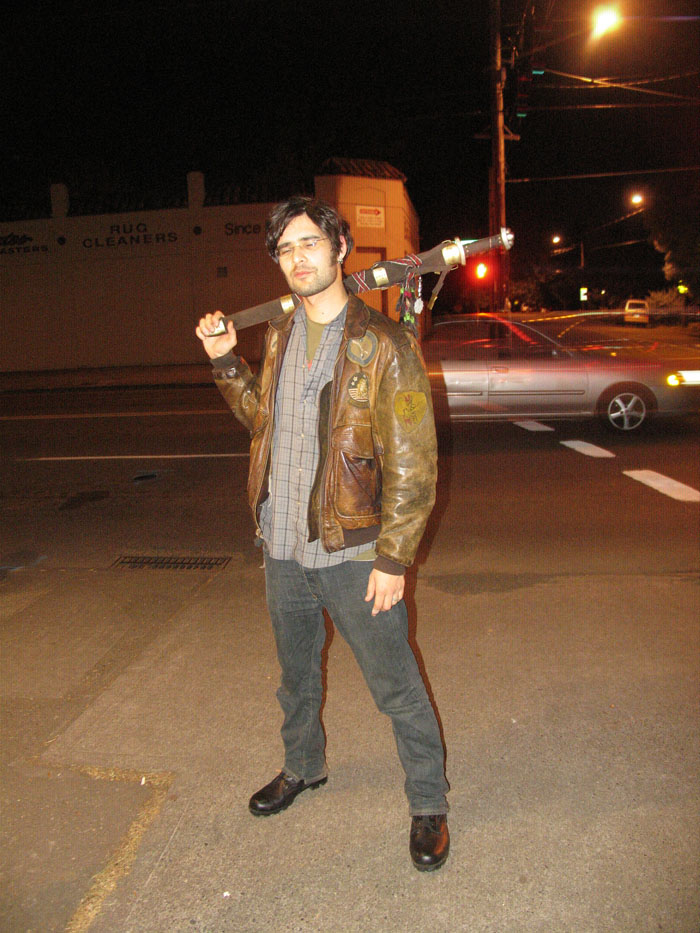 A really cool House, I forgot his name but he apparently is the former curator at a downtown gallery here in Portland…its his house..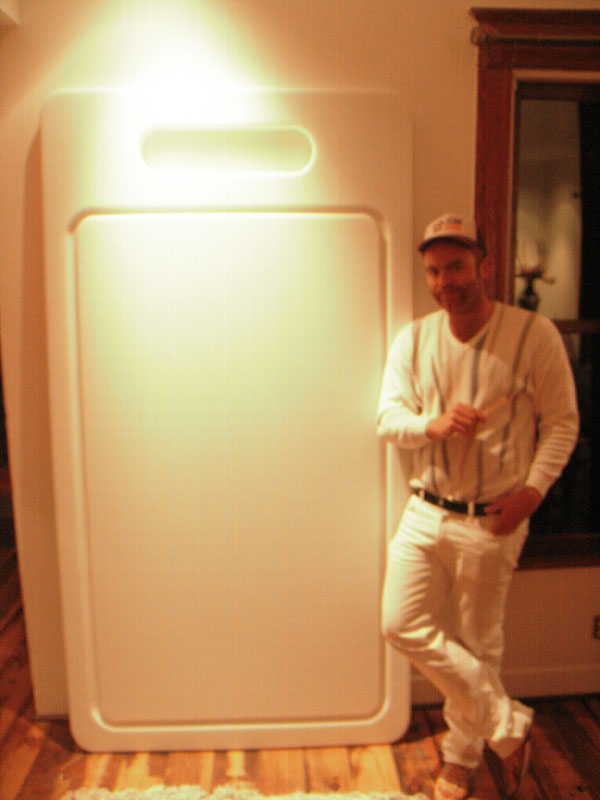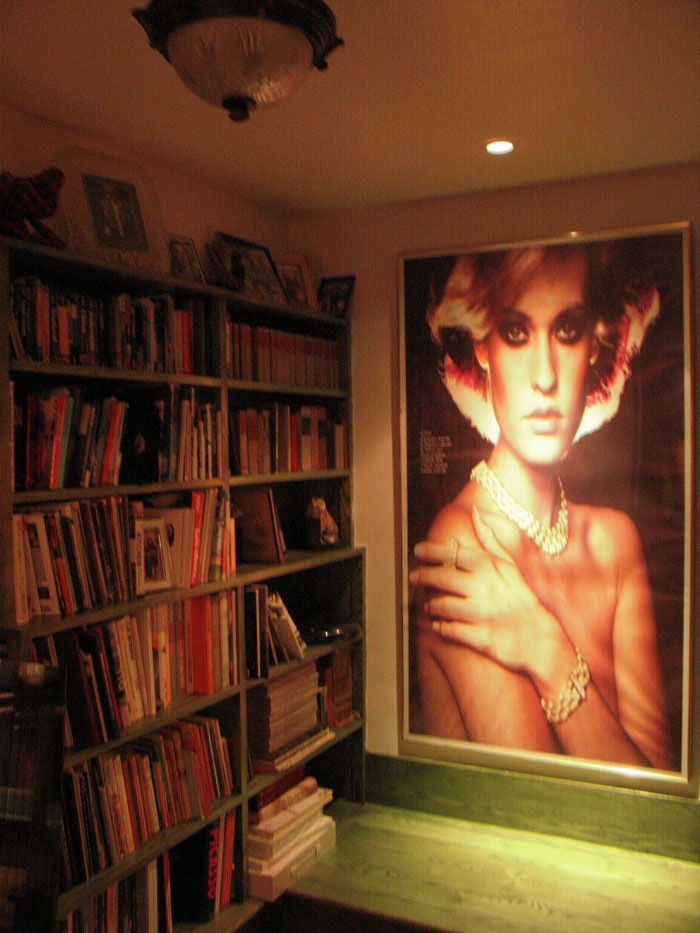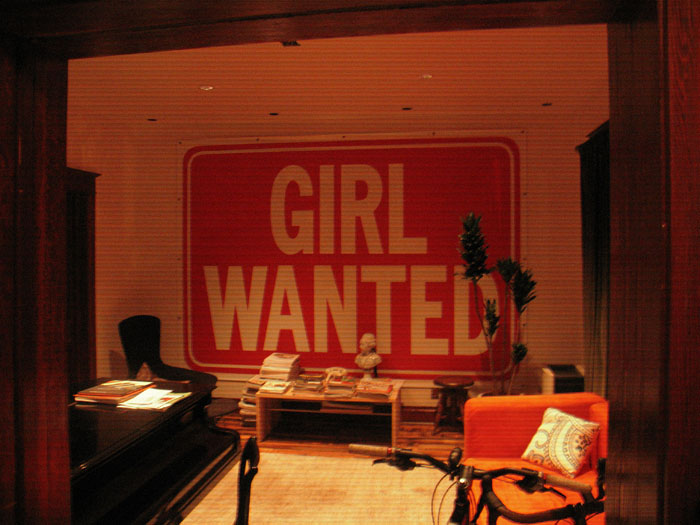 Love gopher hole..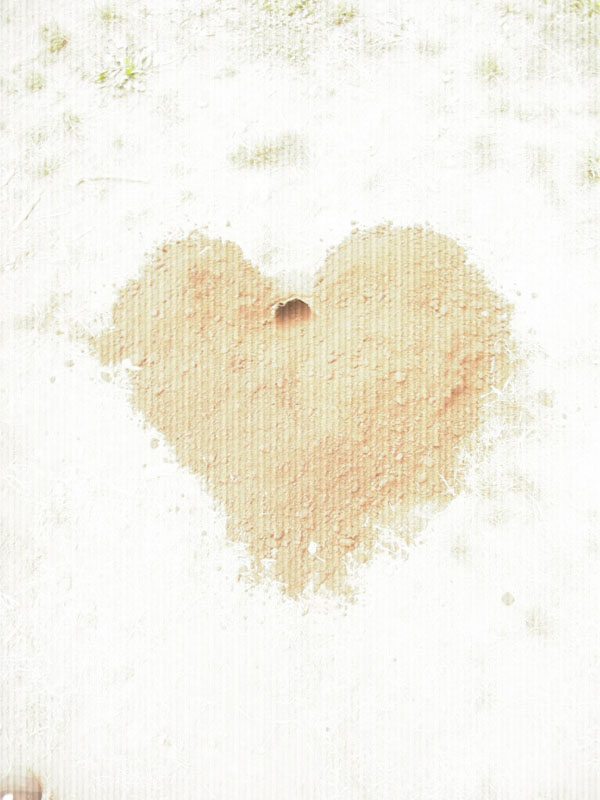 Miss Shaw and her friend being silly ..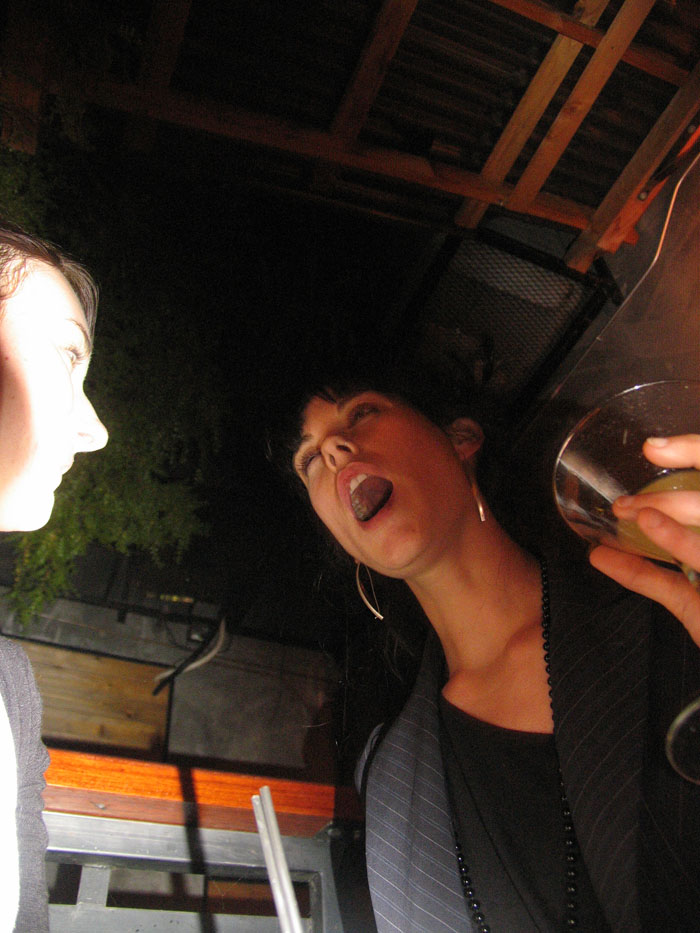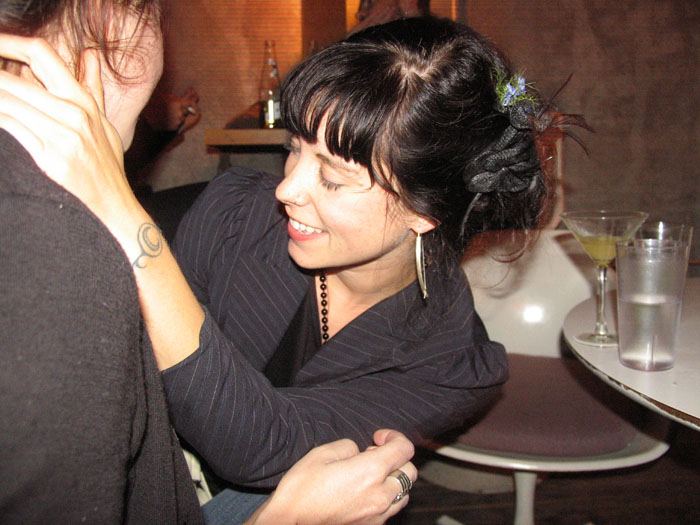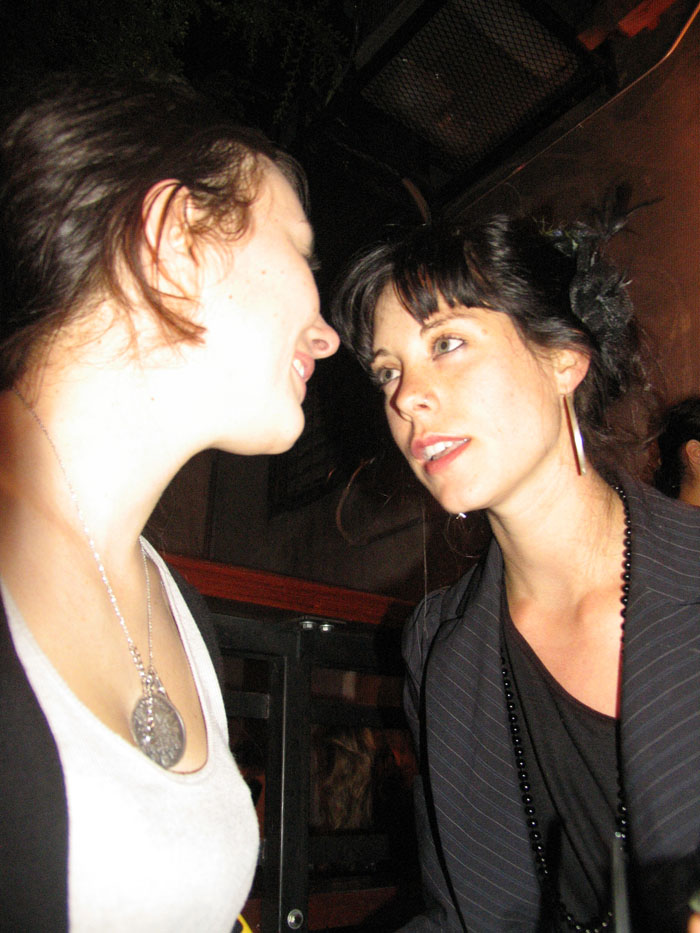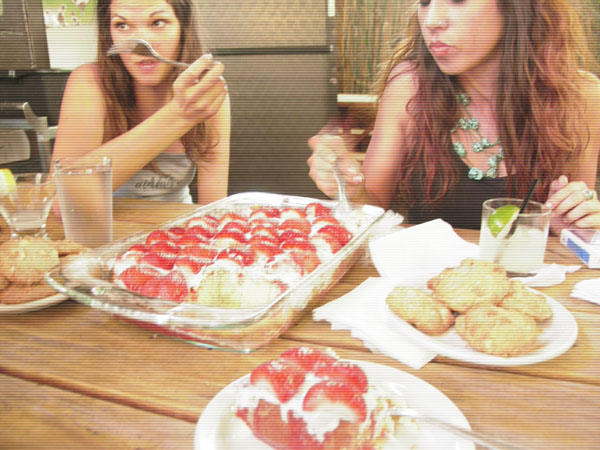 This is a gathering called church I was kicked out of. "You are not allowed to come back to church" moments later I was told to "eat a dick" outside from a guy I tried to trade a joke for a smoke too, the night sucked but the church was cool…………..here is a sexy guy…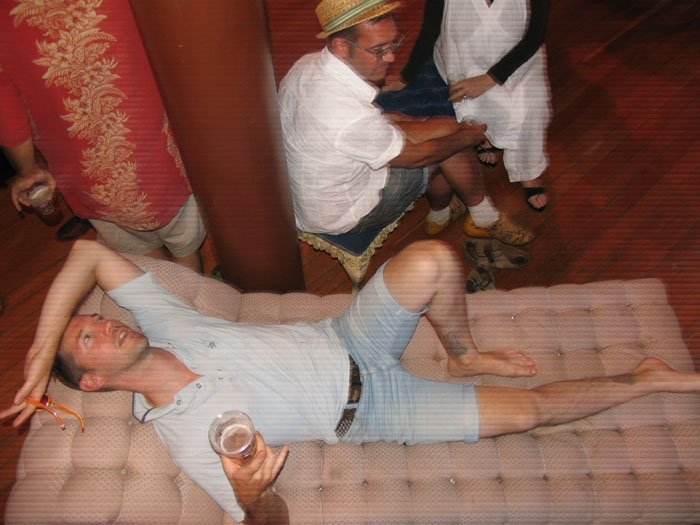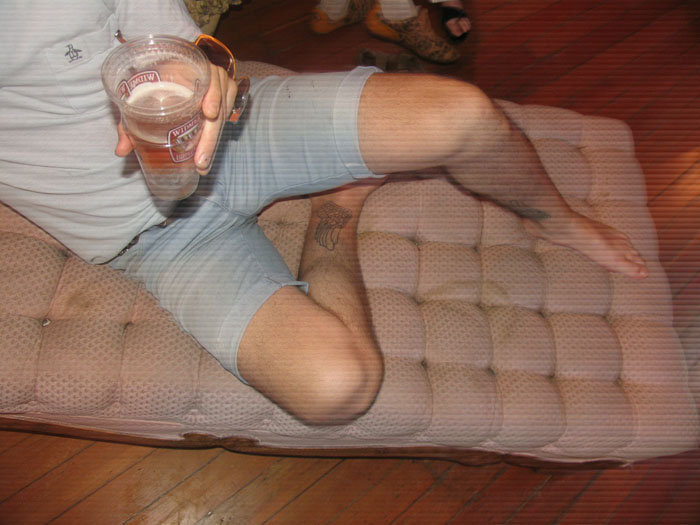 then this one is sexy with sausage and ladies in the same shot…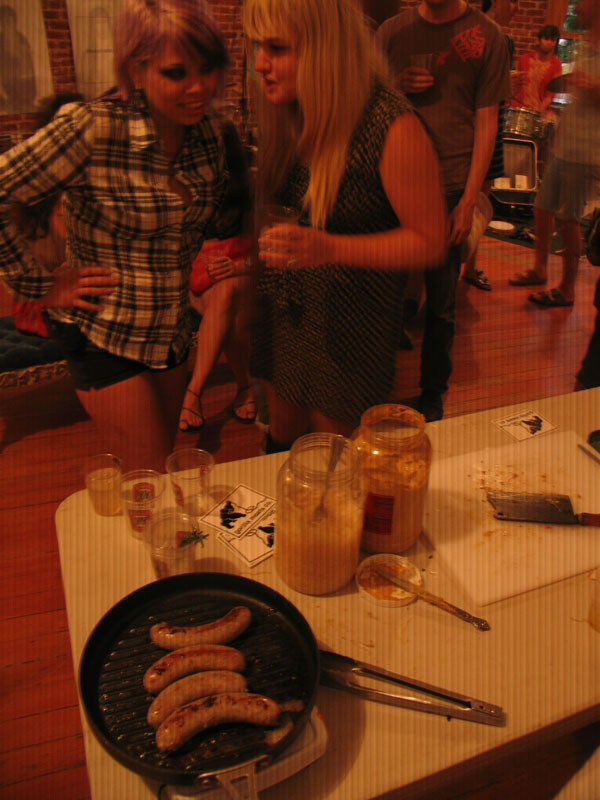 and this one is sexy because it has nothing sexy in it ..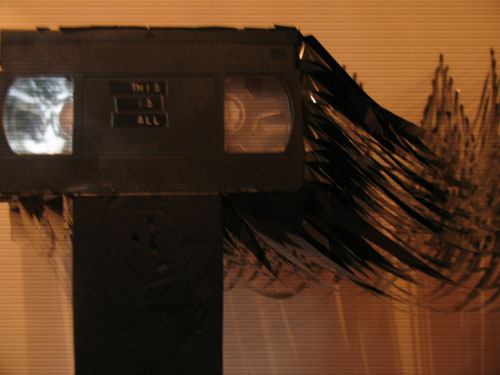 at times it is hard to believe this country is at War..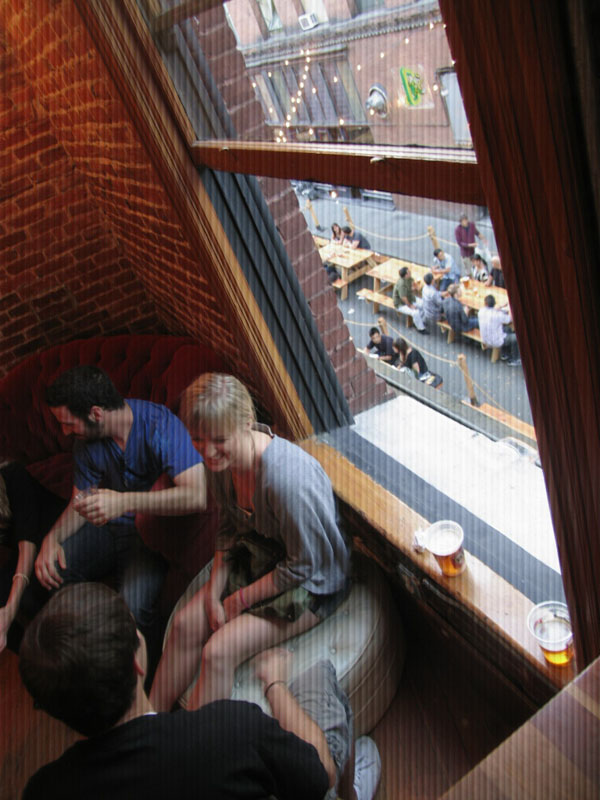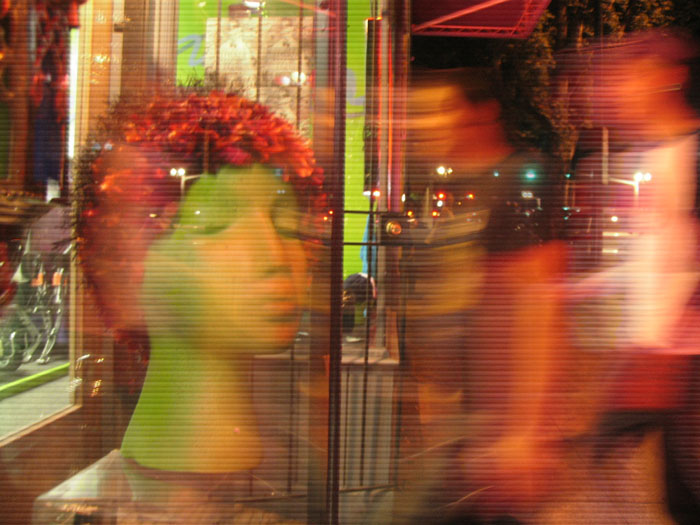 This is a Visual overload the annual sticker nerds show!!! was here in southeast the dj rocked "glitch" all night…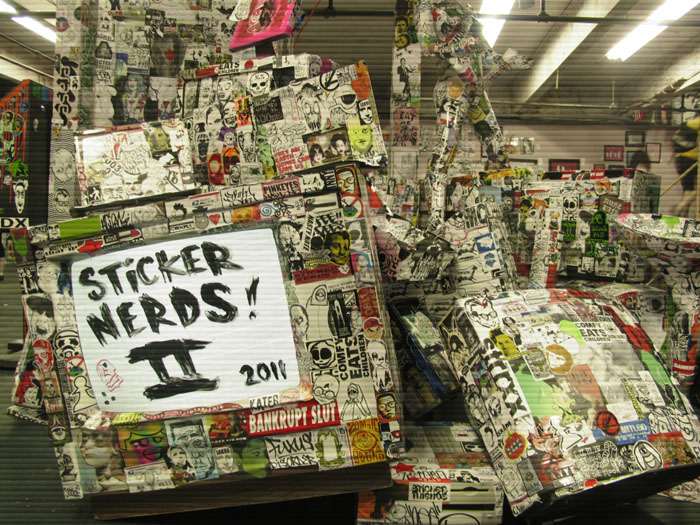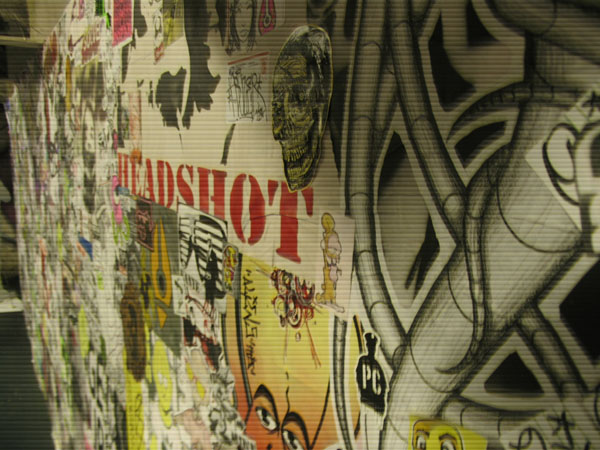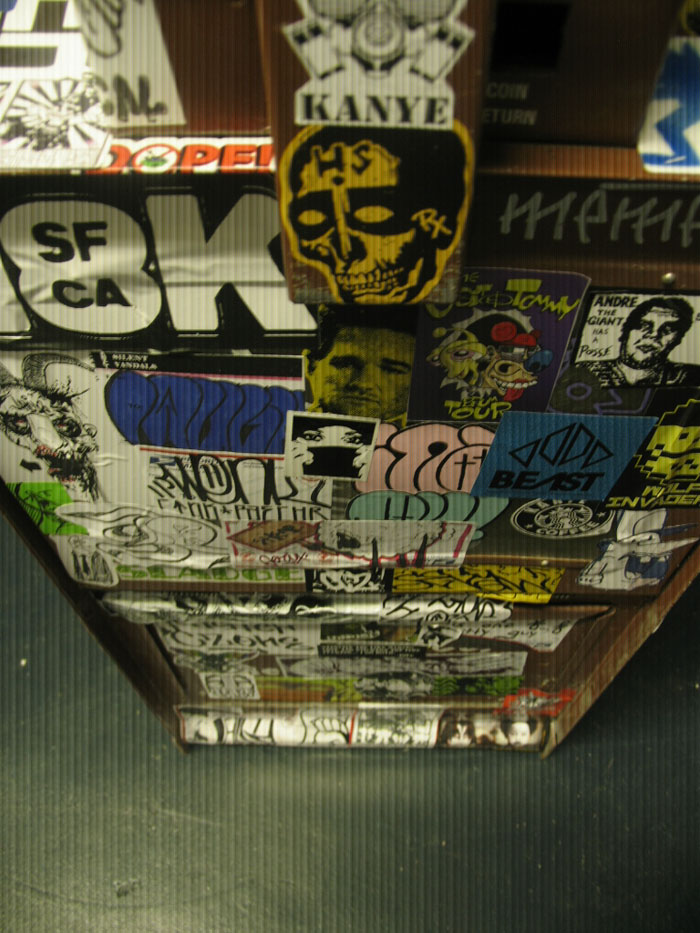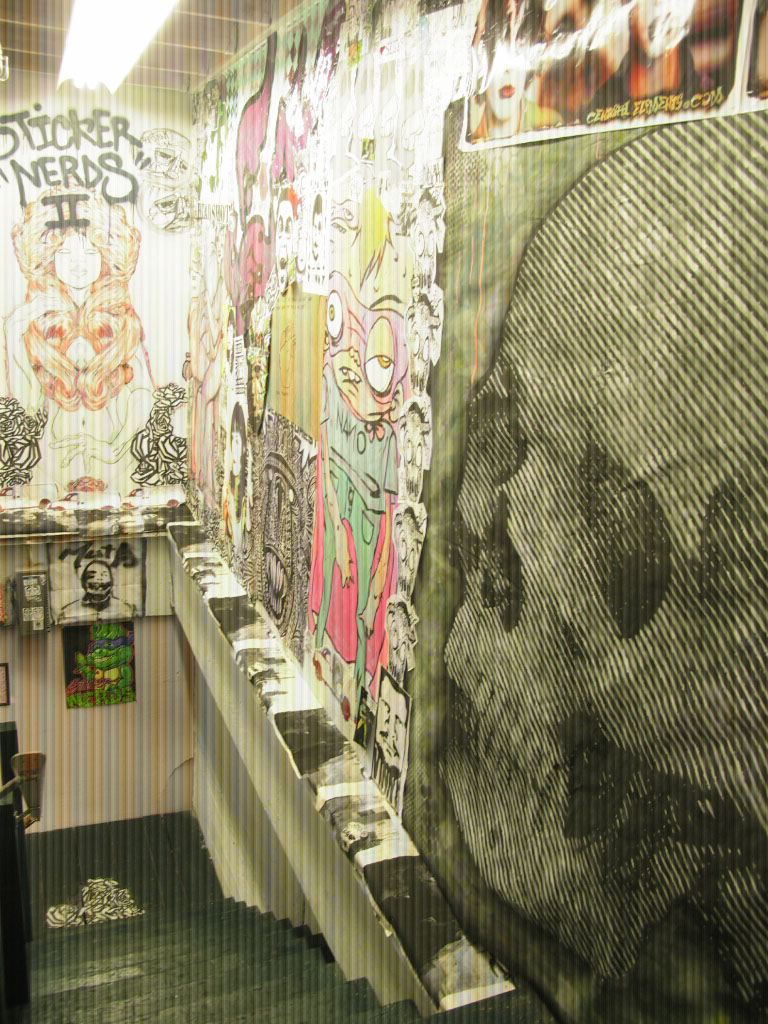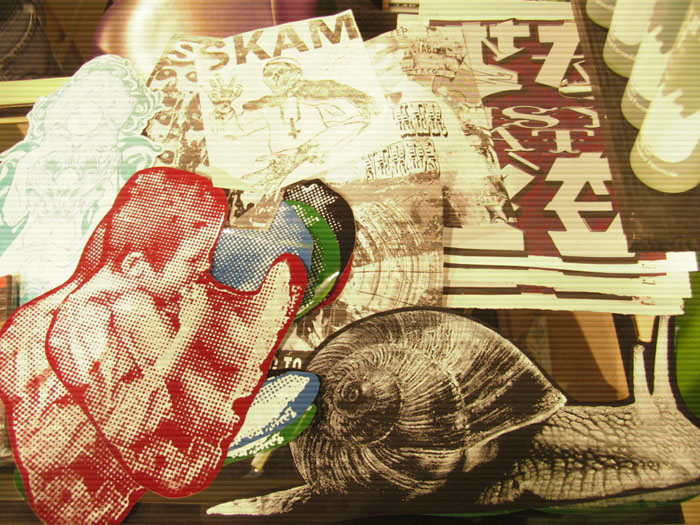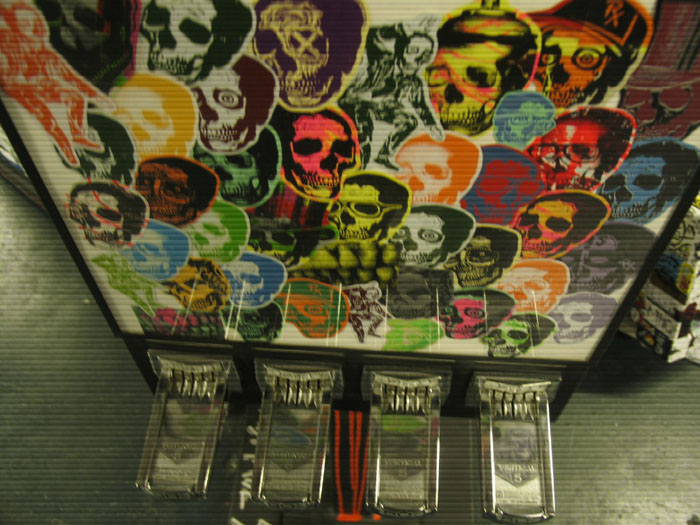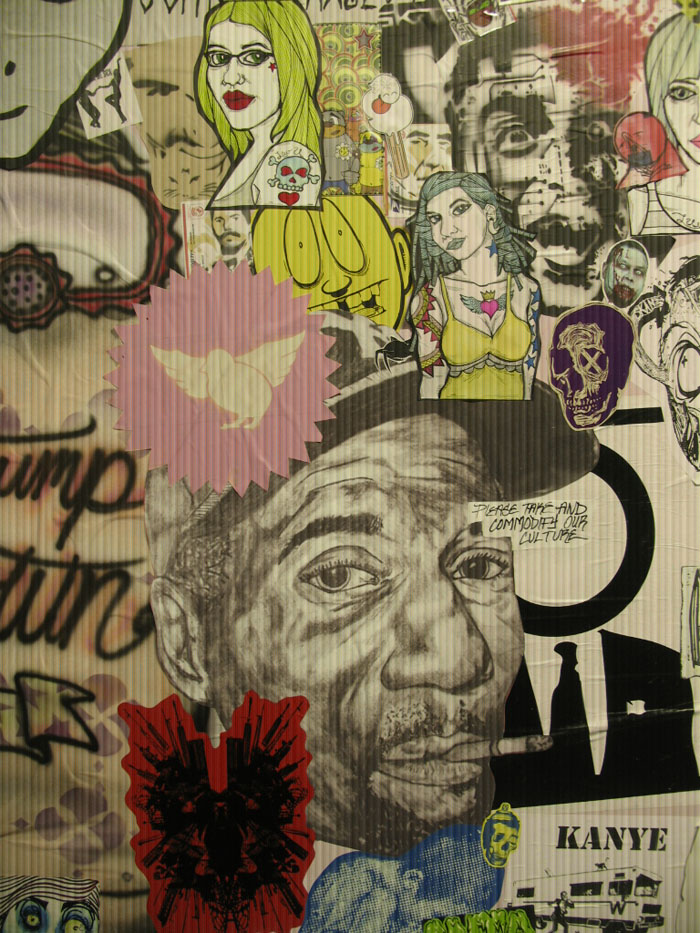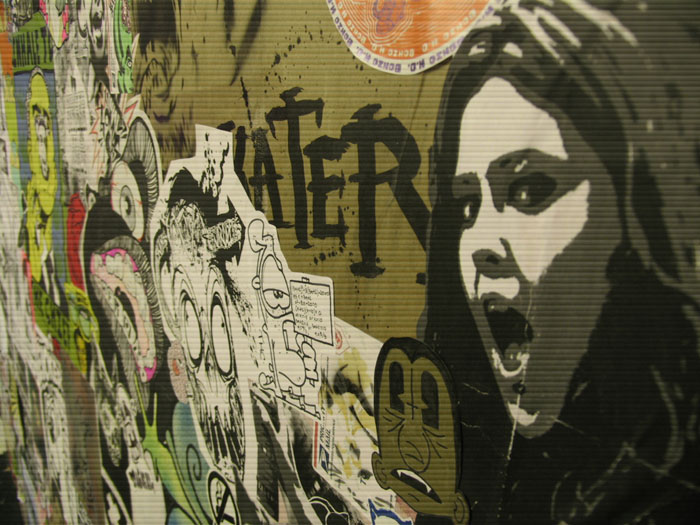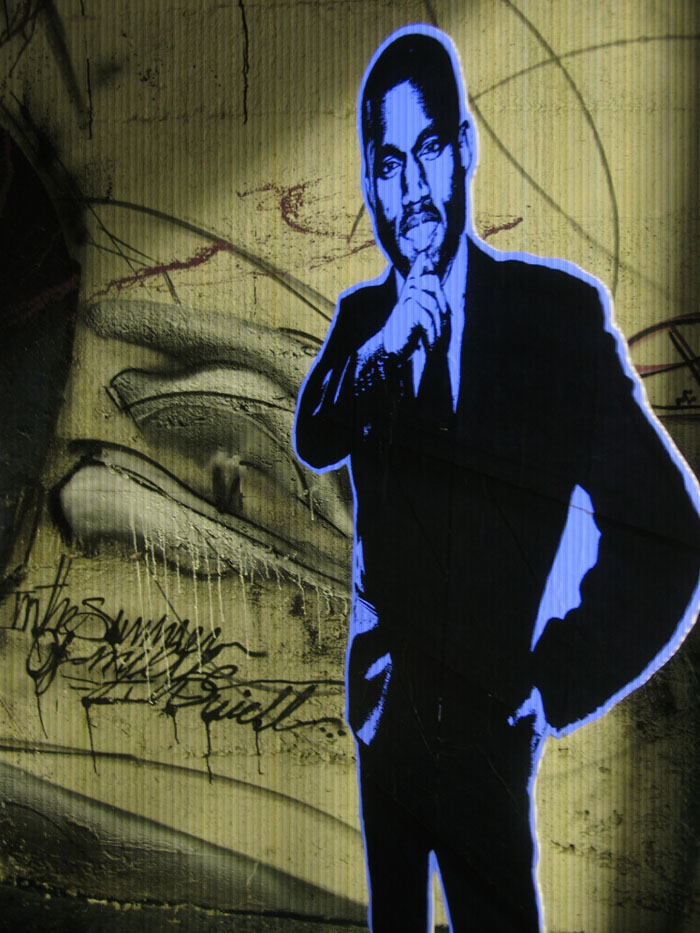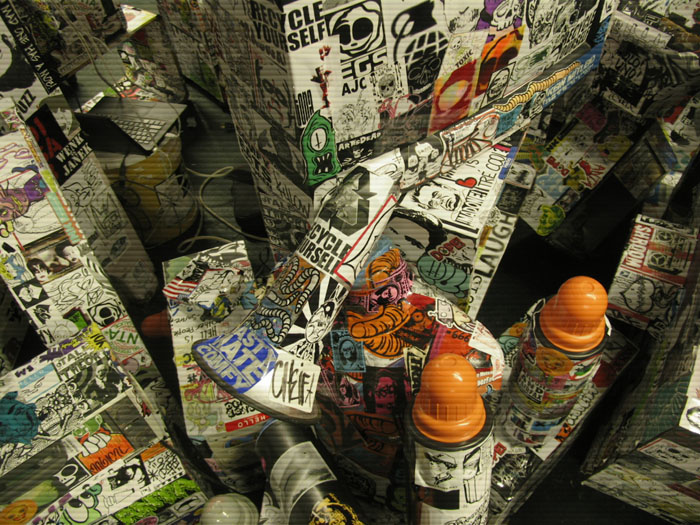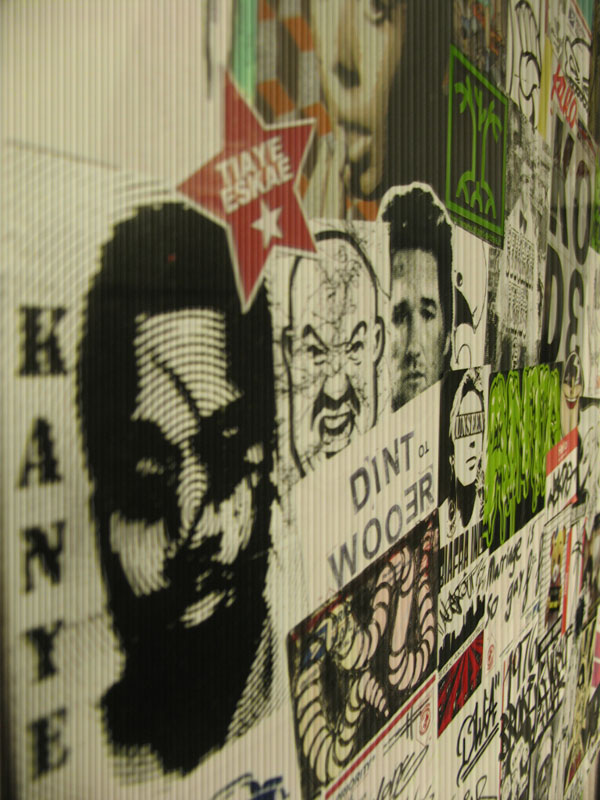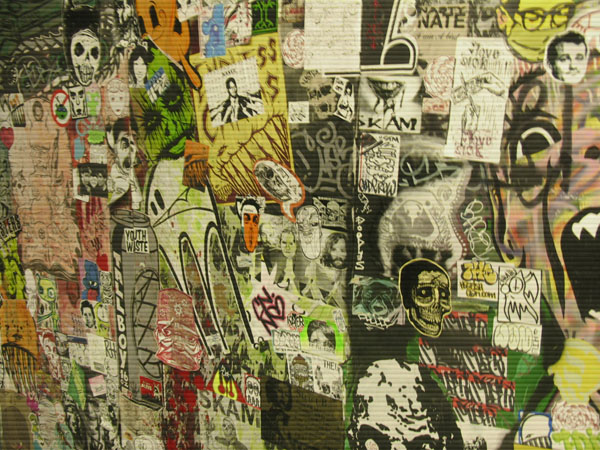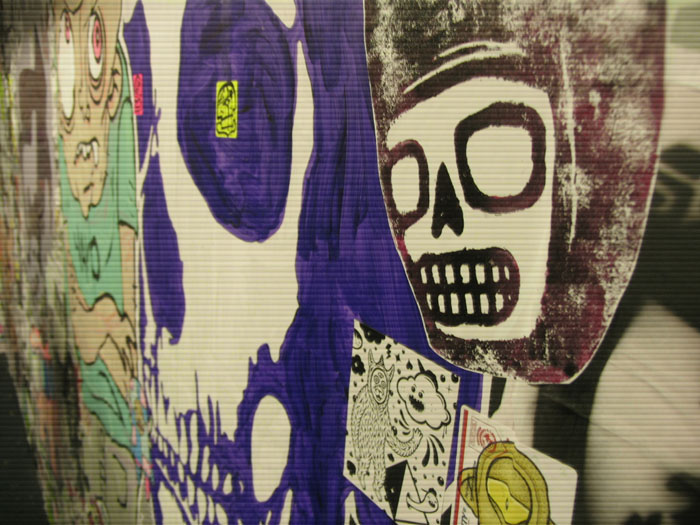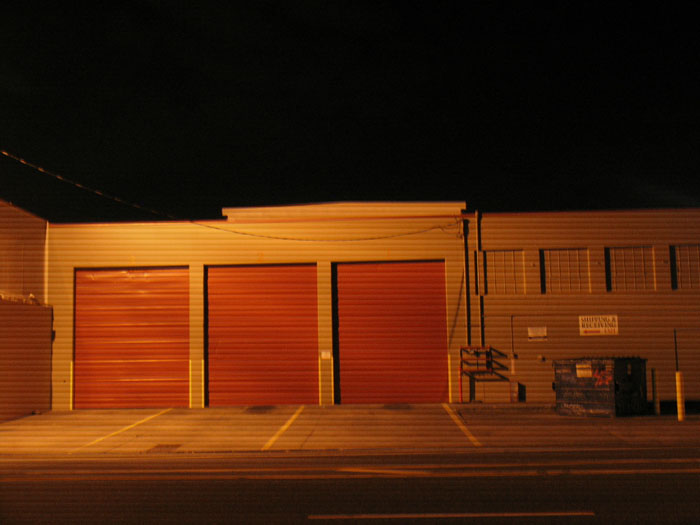 I helped with the crew at a day of the dead celebration in November…Really awesome people involved and great meetings making sugar skulls, eating awesome food and really really good music…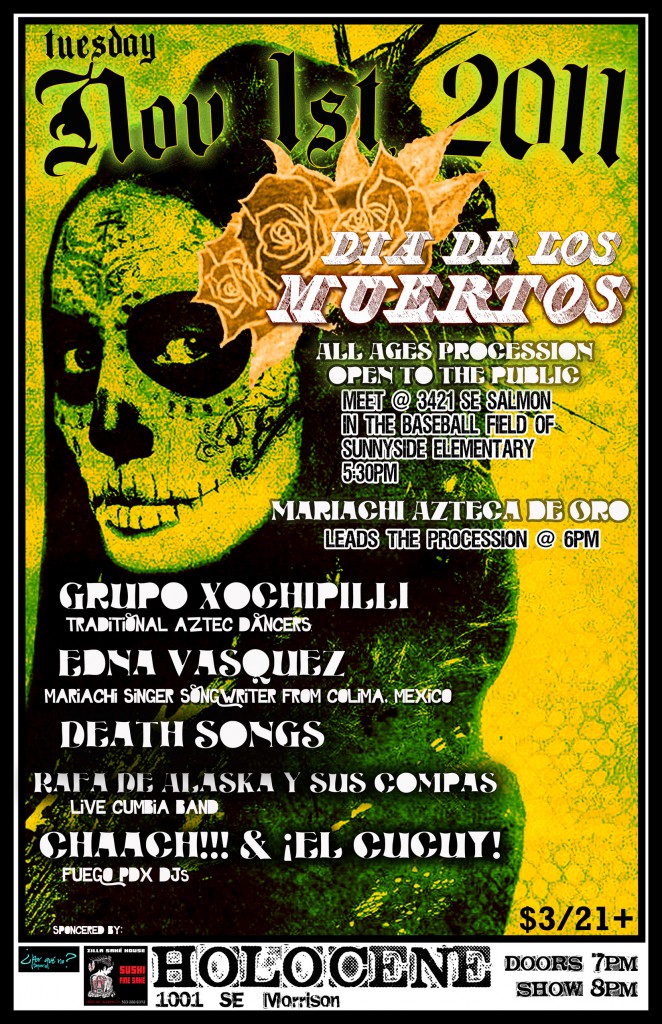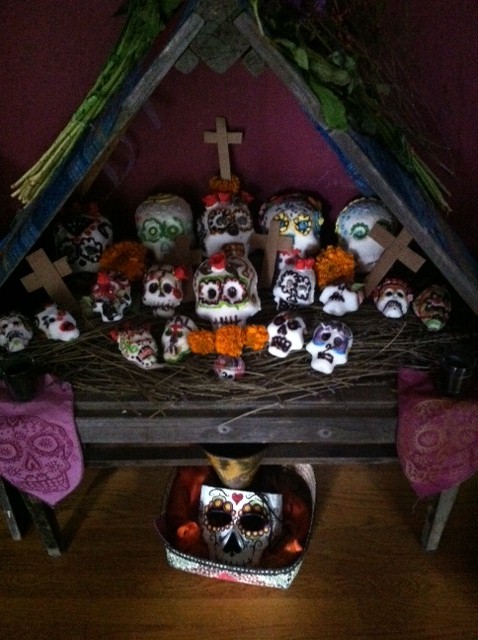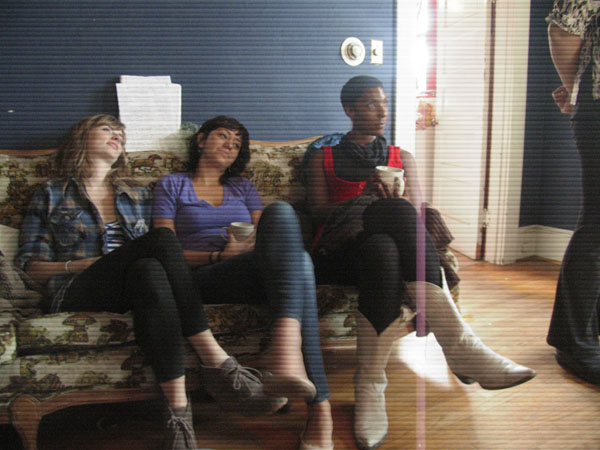 the color yellow dances yet again …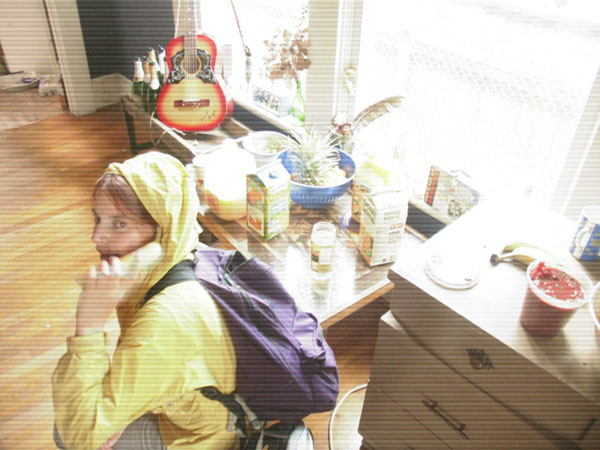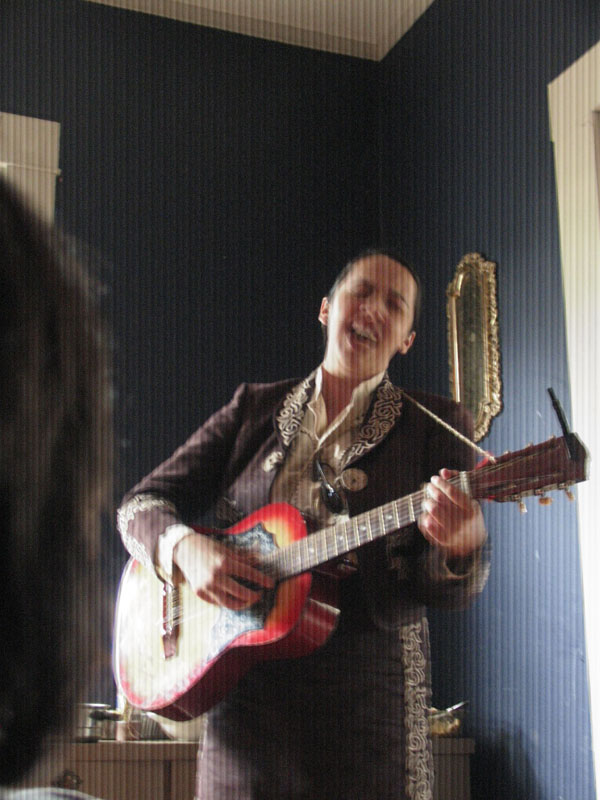 oh Edna..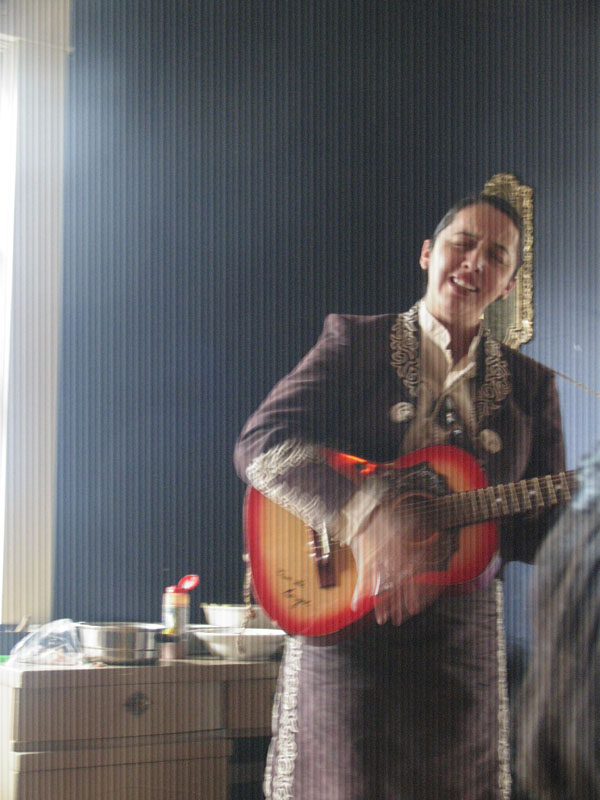 this photo courtesy of Alexis…its the back of her truck…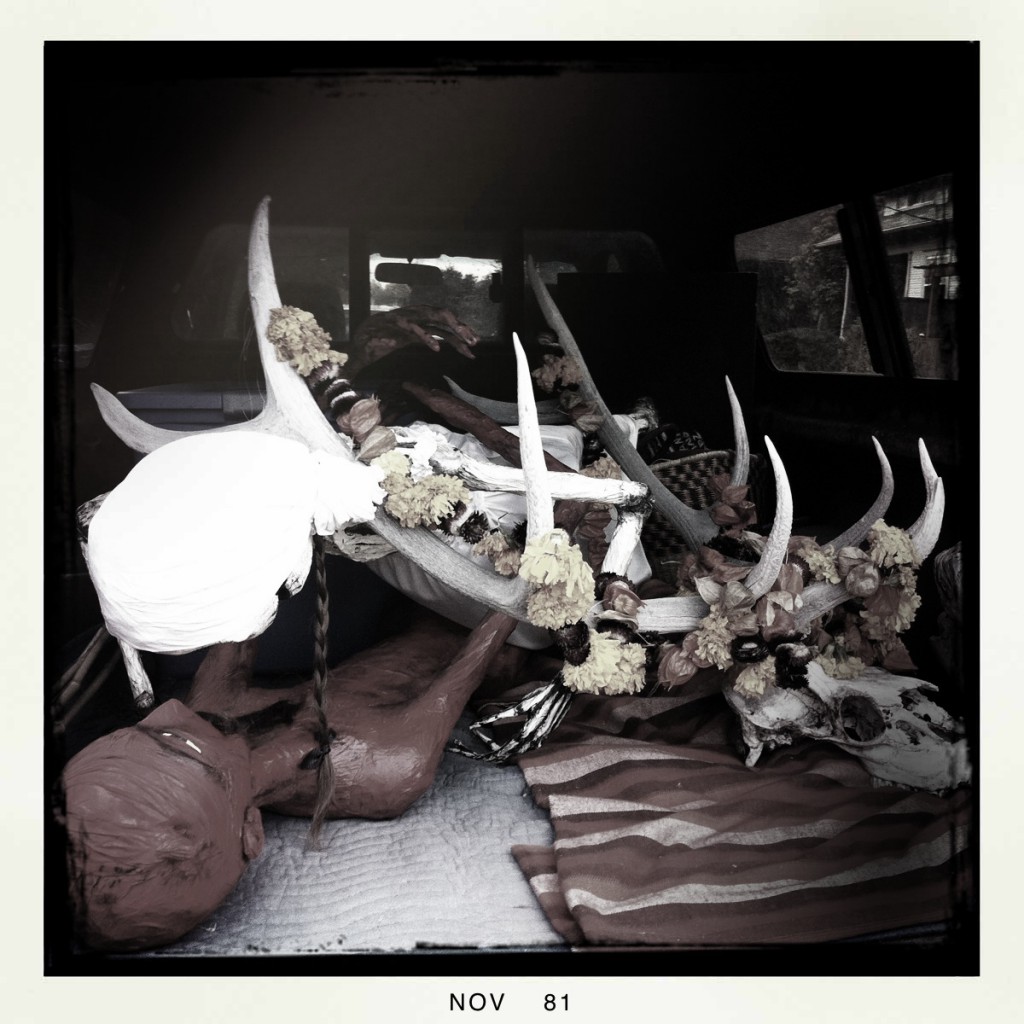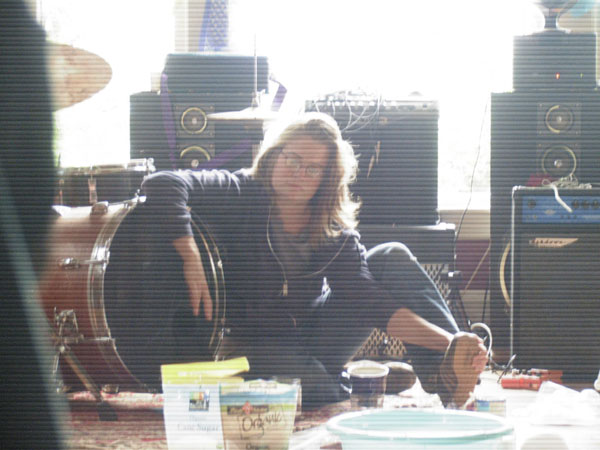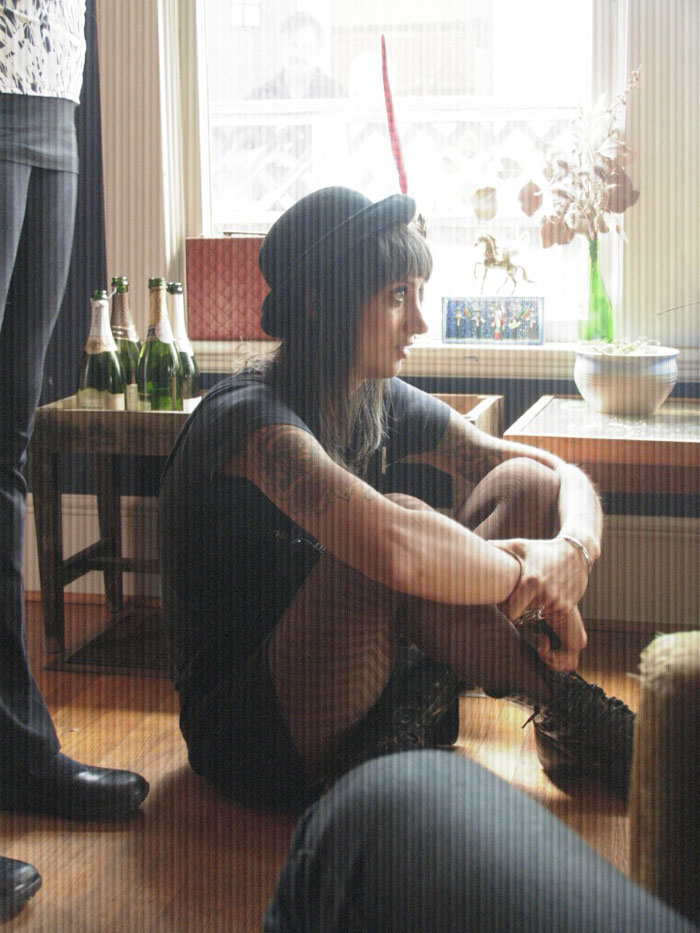 These aztec dancers were at the show…very beautiful ..this one lady in the audience fell down flat in the middle of it…no lie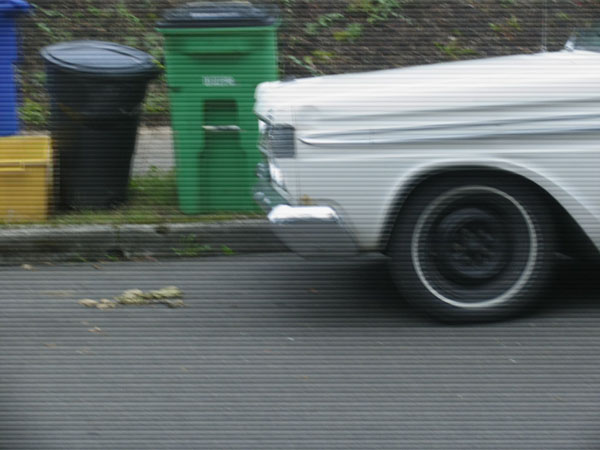 The adorable KK krutchykins ..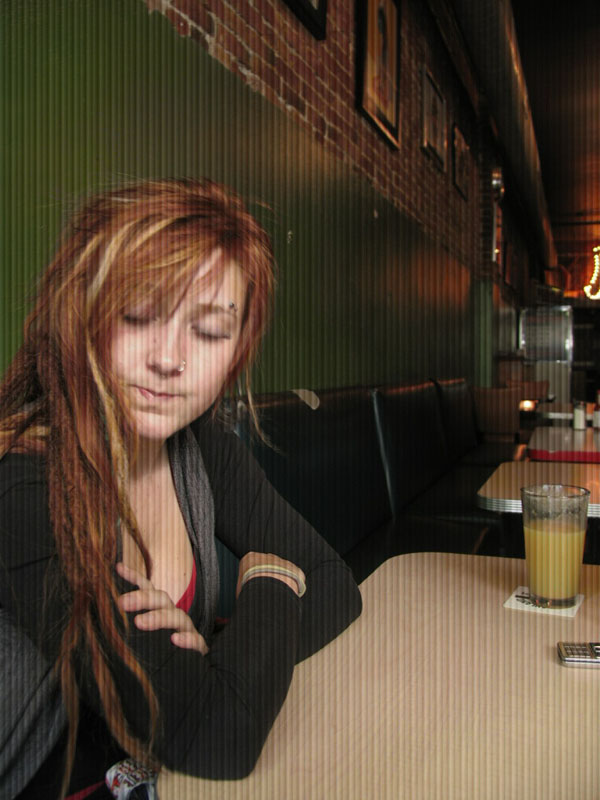 yes its around Halloweenish time….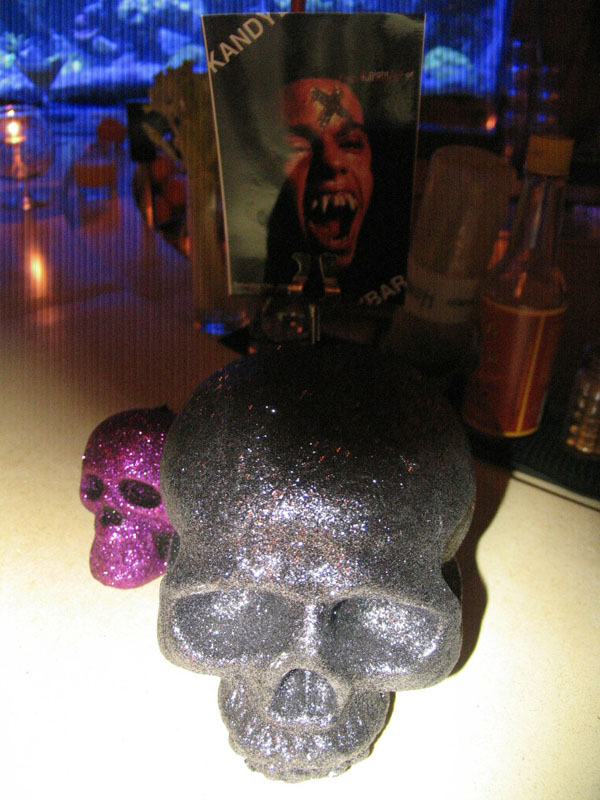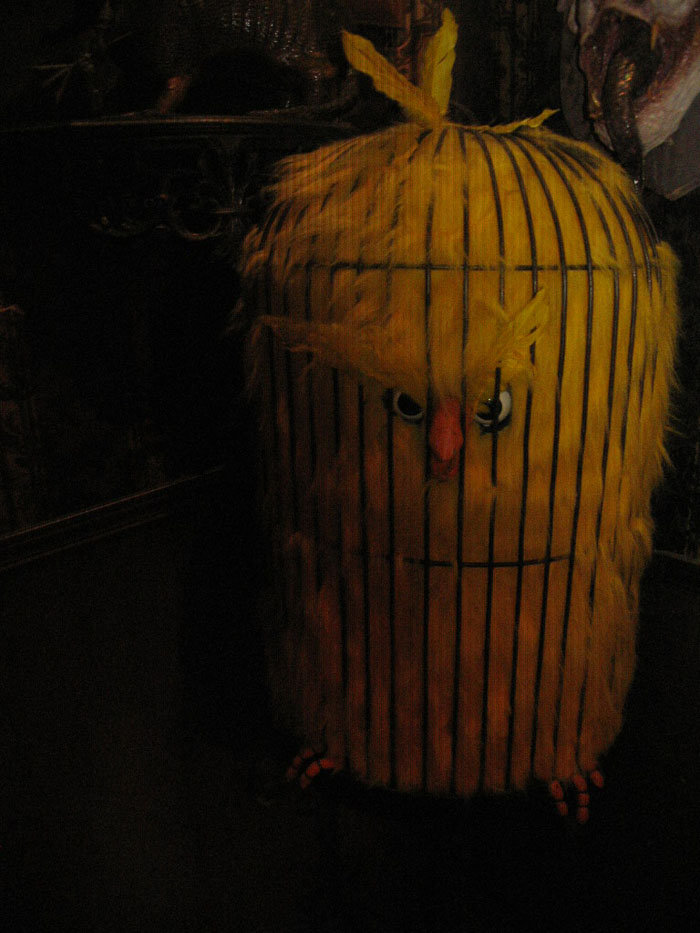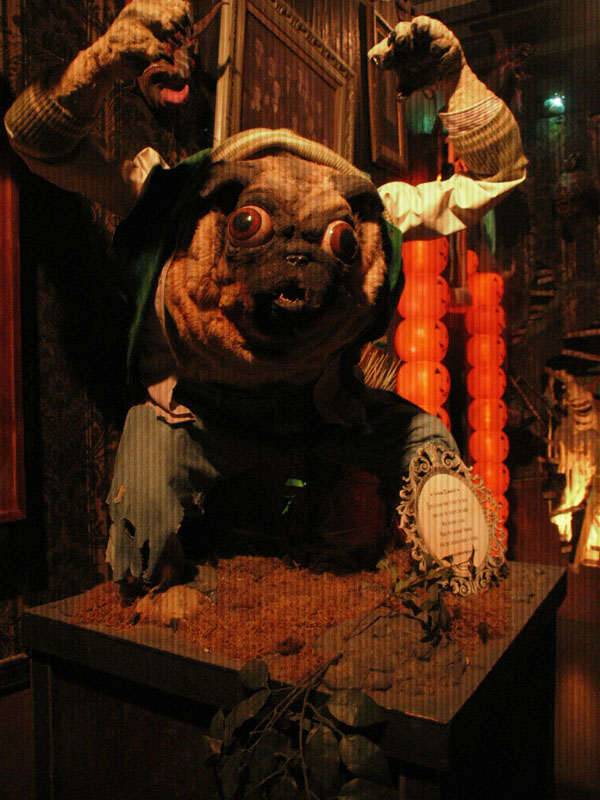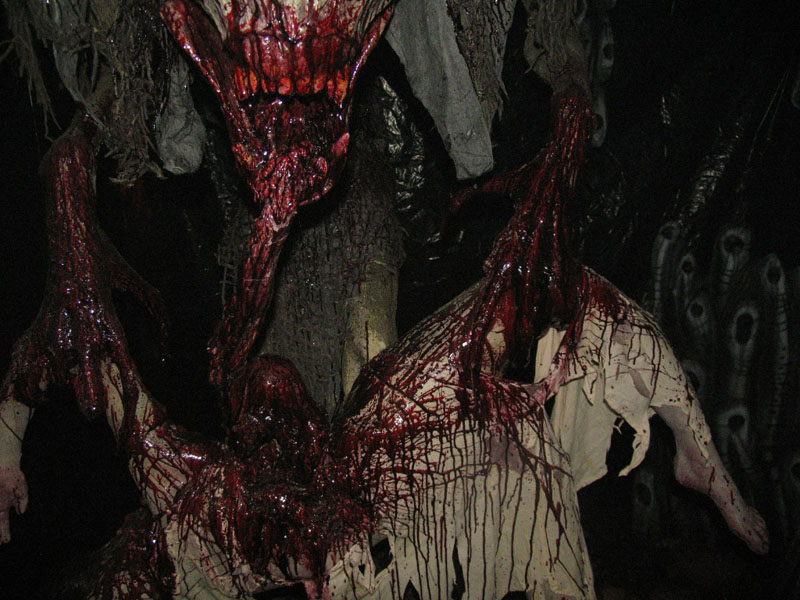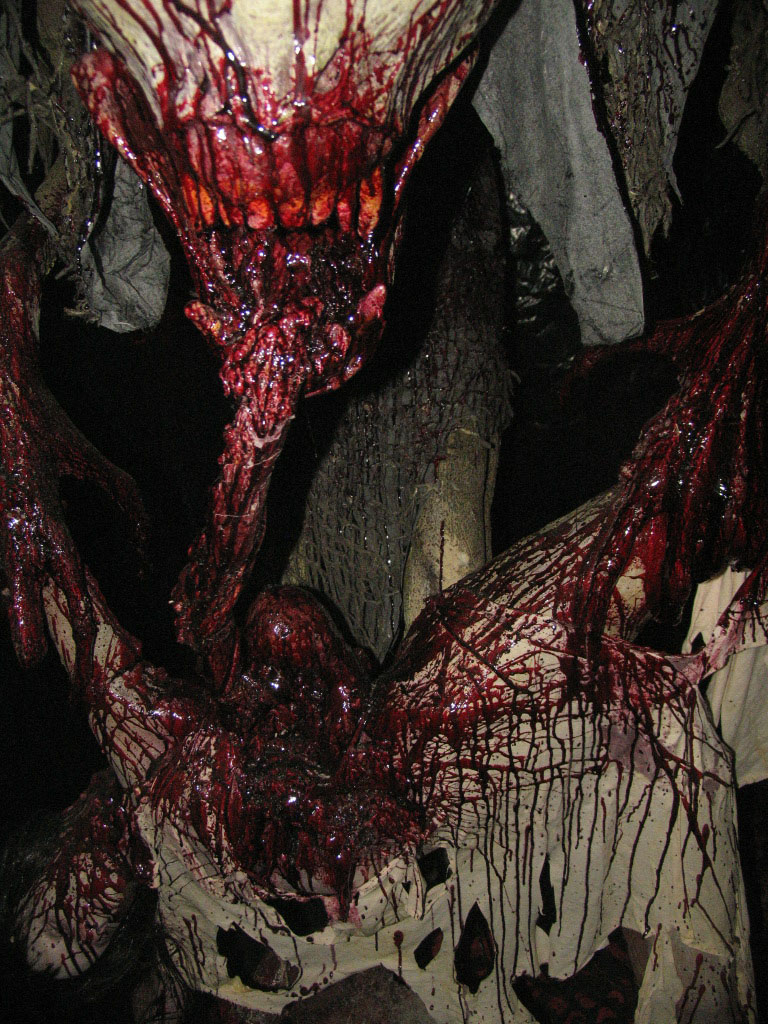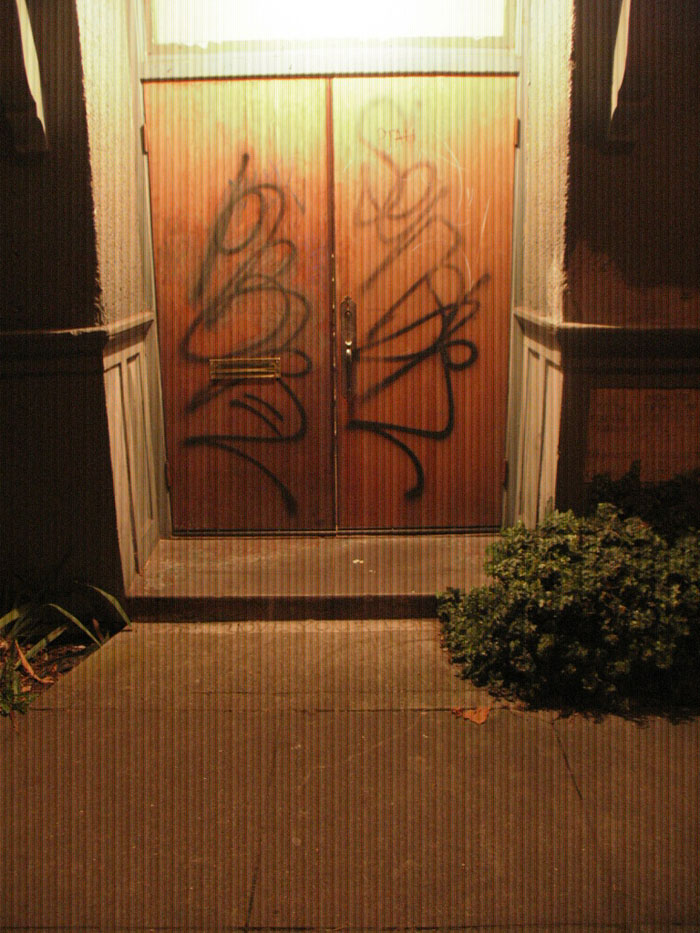 a doodle I did for Demille produtions for a CD compilation they are rockin..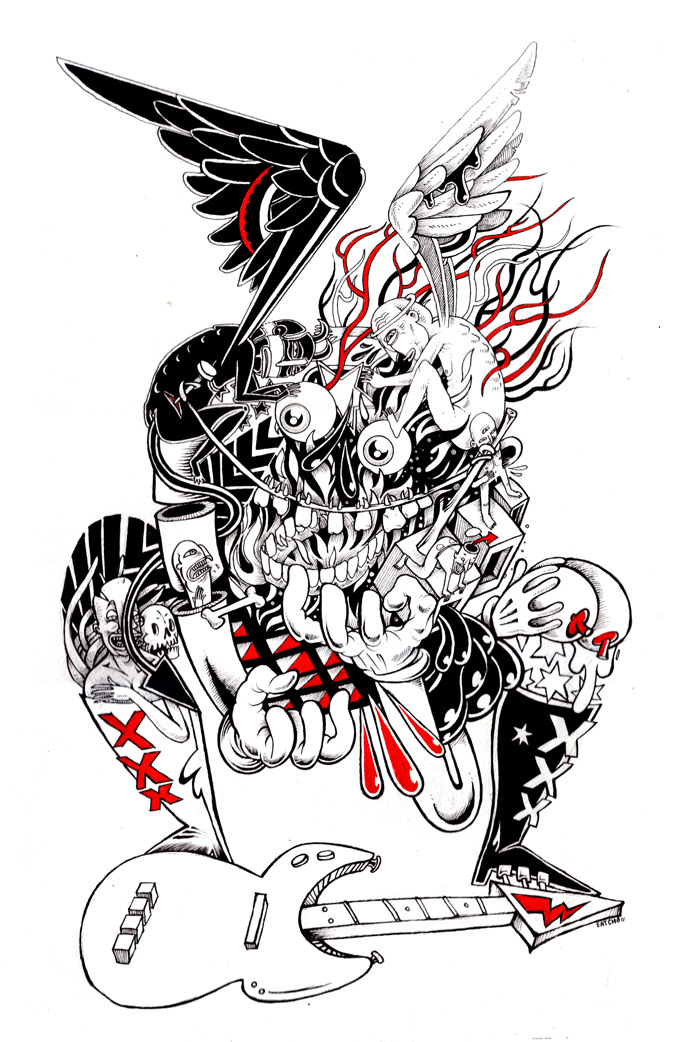 A homegirl just showed me this…Smang it dammit!

till next time tootles….