(18 & over y'all)
While in Japan I had a chance to visit the awesomely strange and erotic,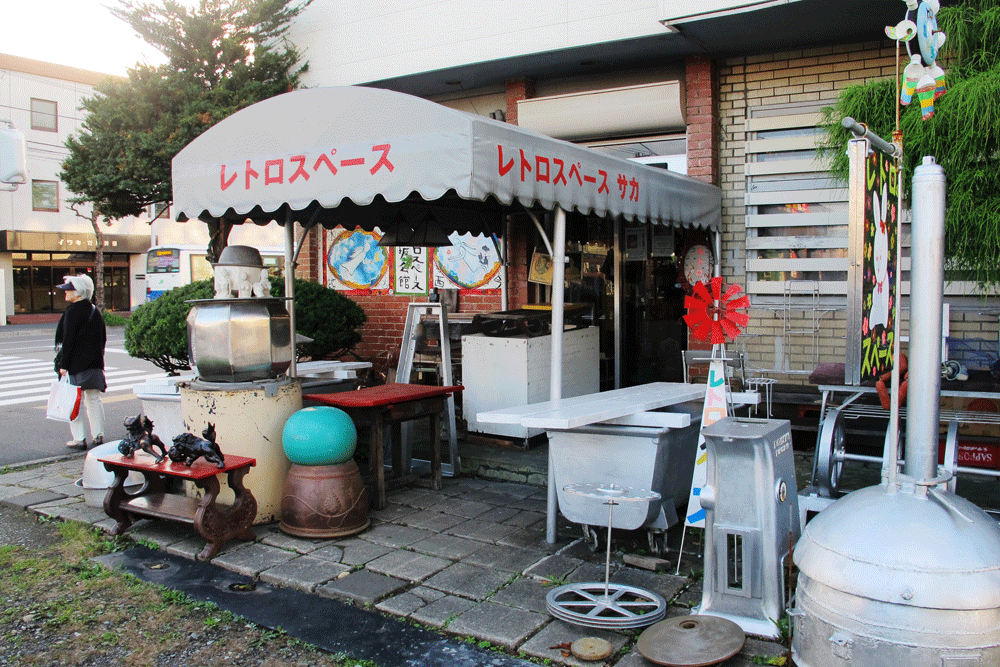 Established in 1995, Saka Biscuit is a famous biscuit brand which is well-known to people in Hokkaido. Next to the head office and the factory, there is a private museum Retro Space Saka. A director of Saka Biscuit and an owner of the museum, Mr. Kazutaka Saka has a motto "not spending money". One day he picked up a mannequin in a trash station. Since then, he started collecting random stuff from the Showa period, and plenty of erotica. After amassing a huge collection over many decades, he decided to house them all in one place and open it for public viewing.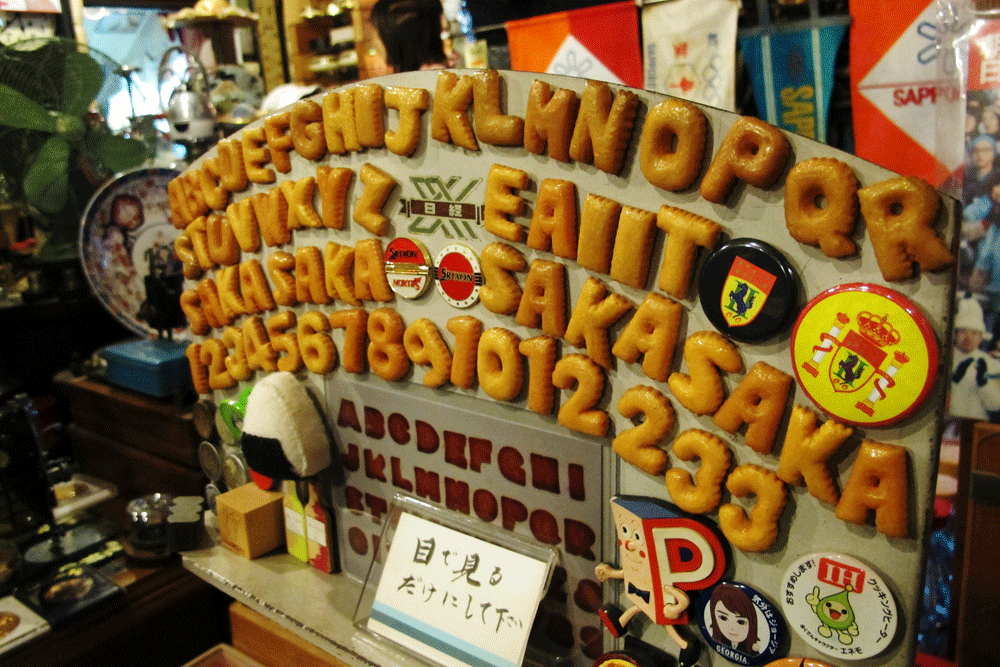 100 barbies or so, all in bondage. Think about that, He sat and took the time for each individual barbie…dude.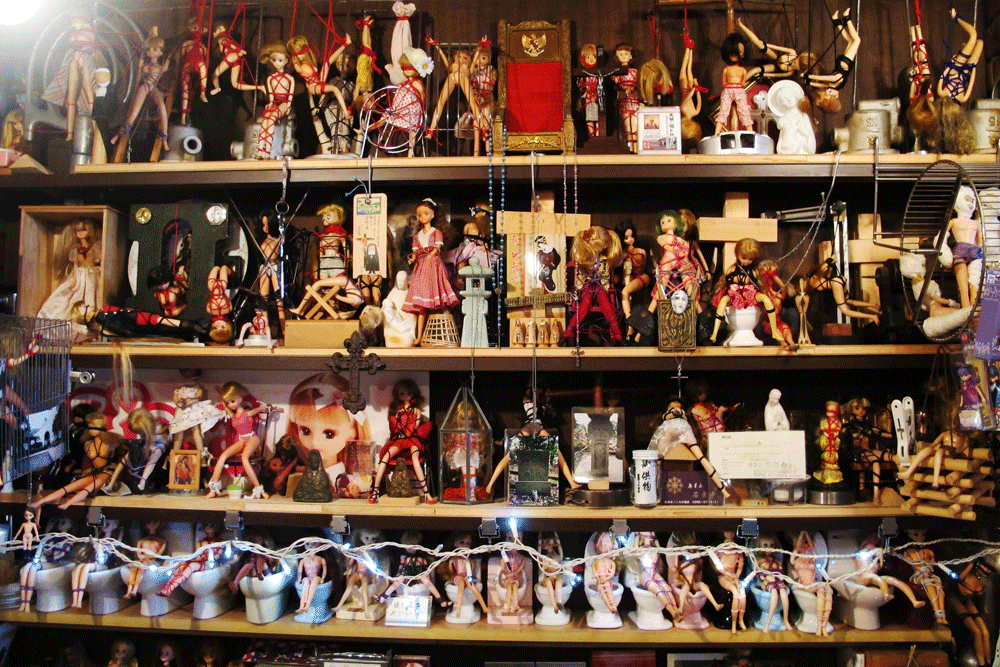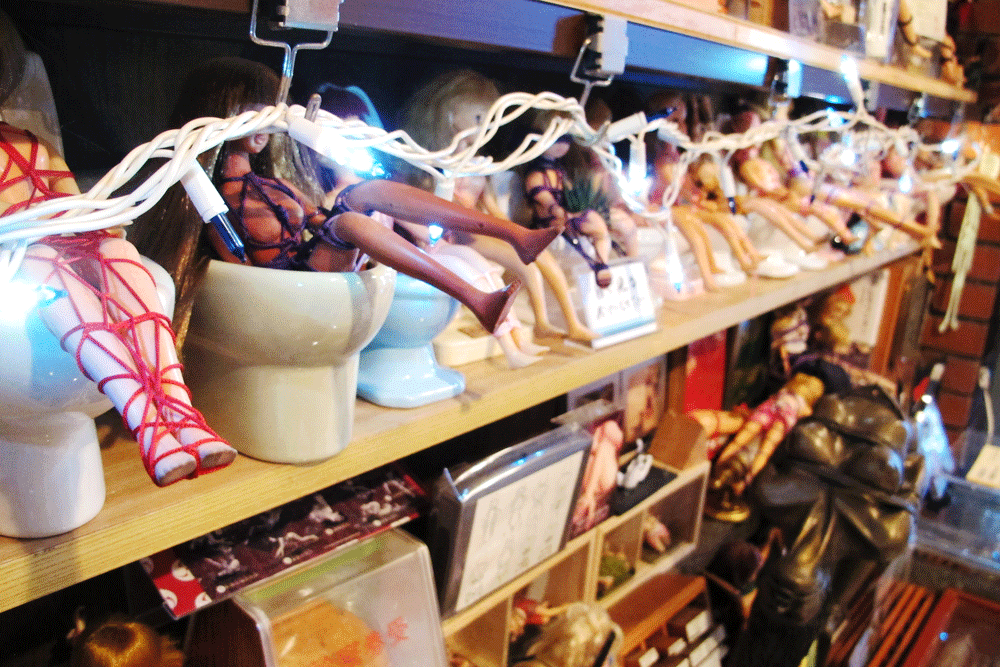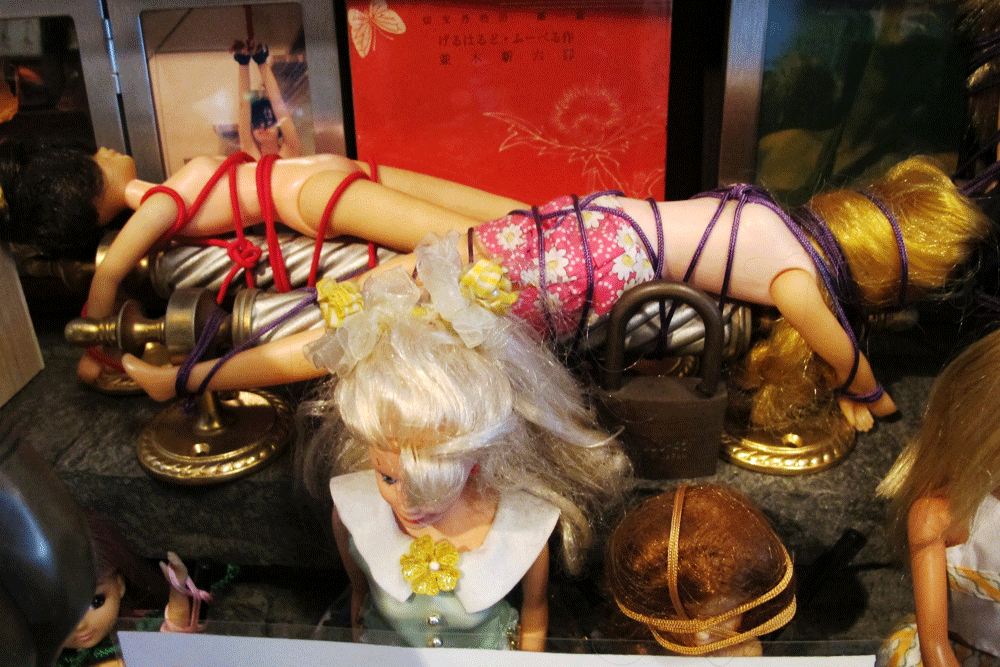 "There's an entire corner under the stairs with nothing but panties on display, right next to the wall of Showa era nudes. But it's not all rope and boobs here. There's a treasure trove of old packaging and random antiques to appreciate. As you tiptoe through the narrow, orange-tiled walkways, you're never sure what you'll find around the next corner" – source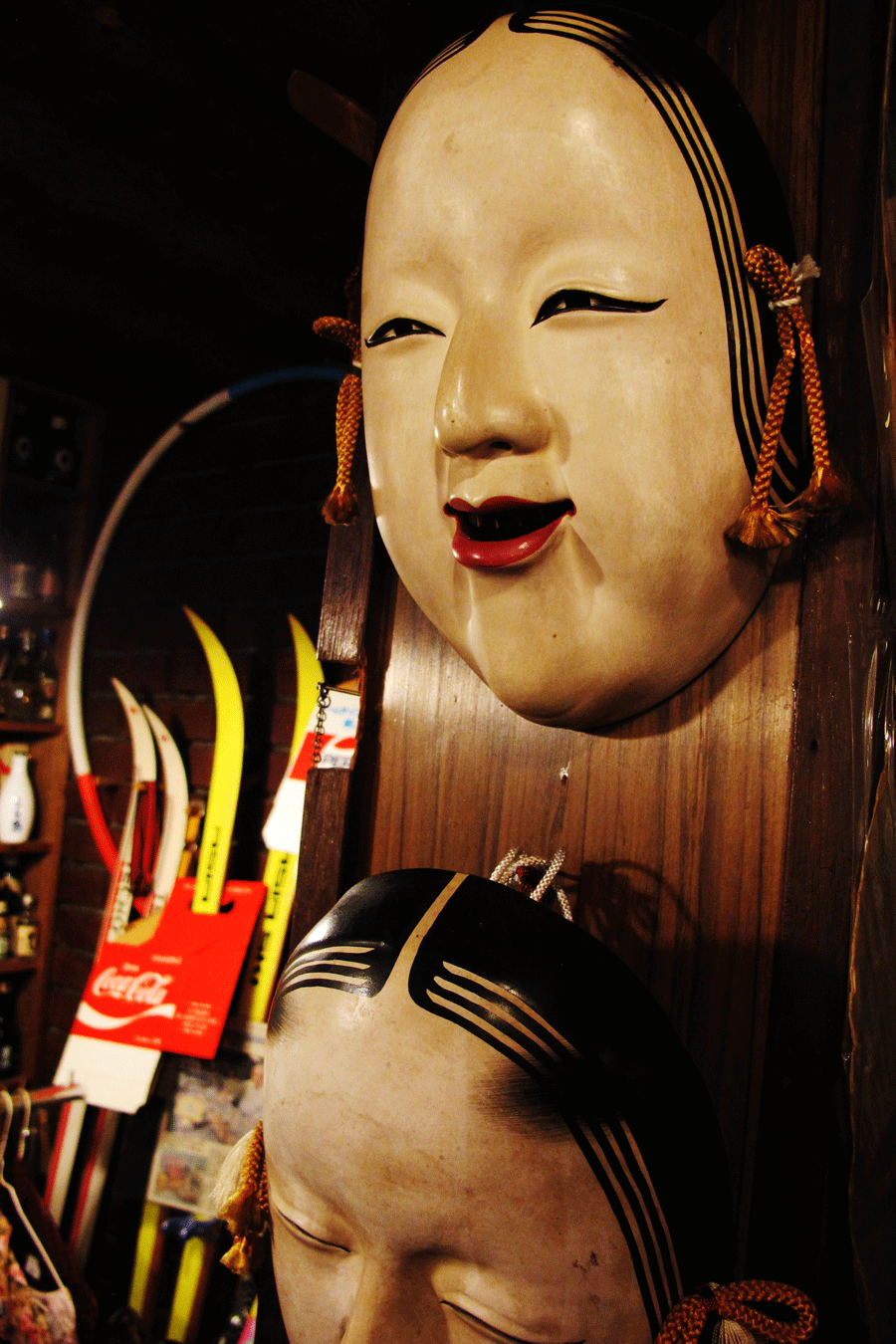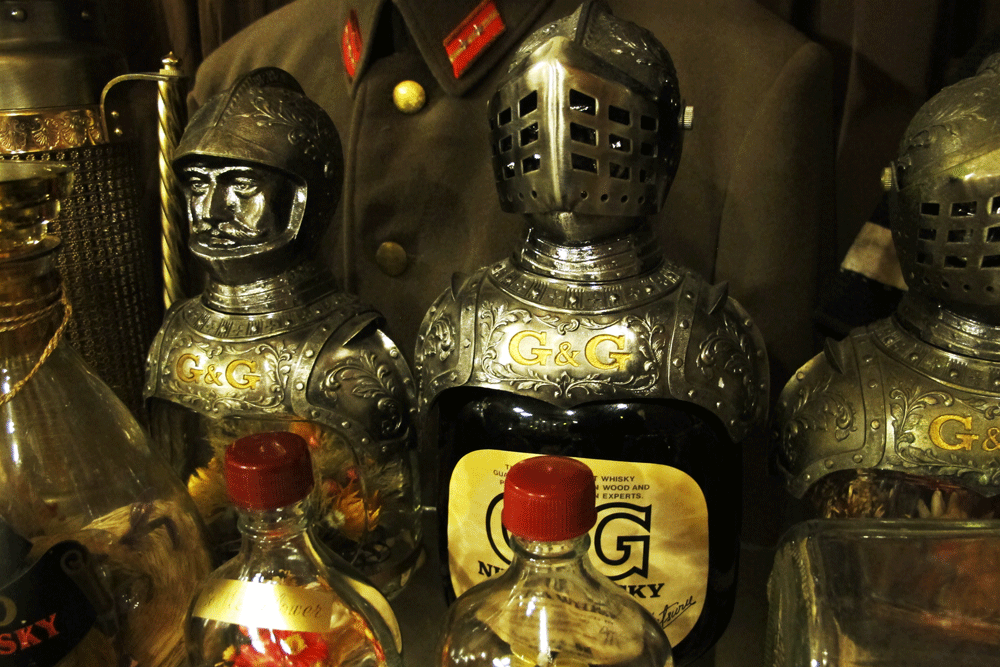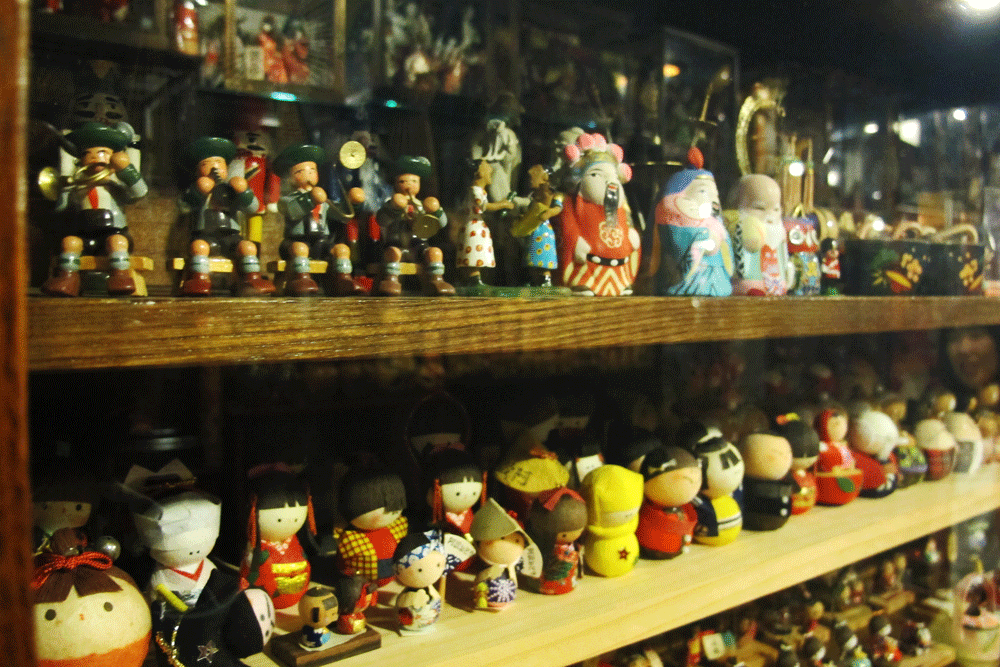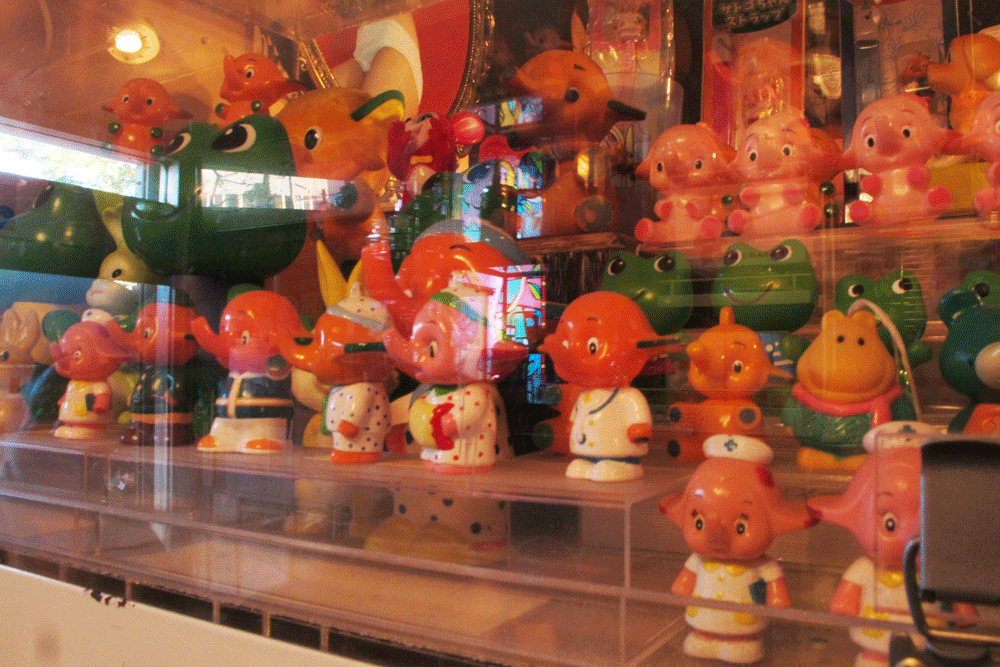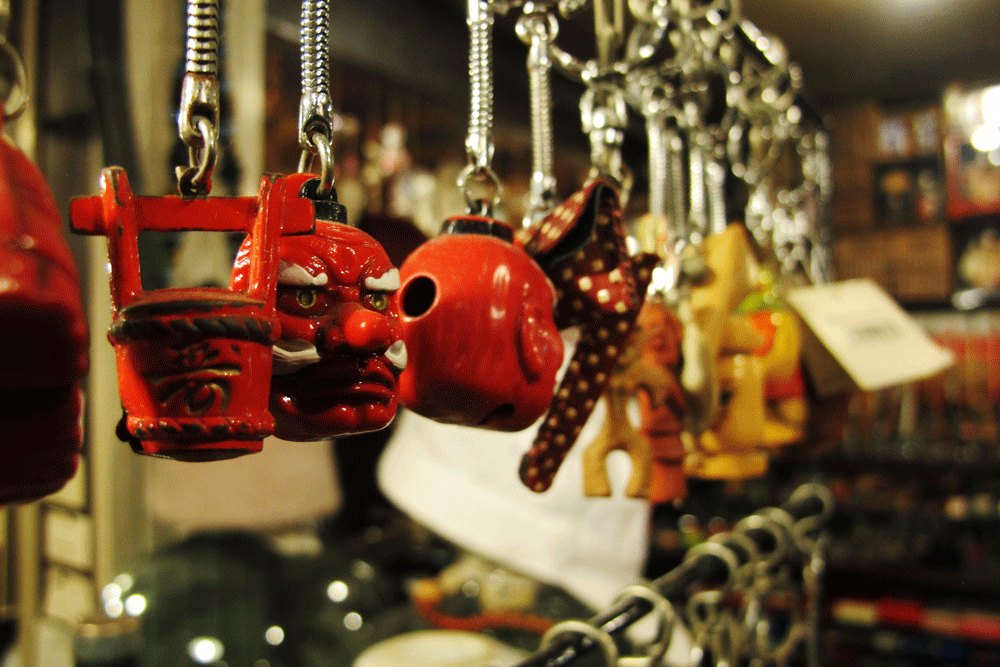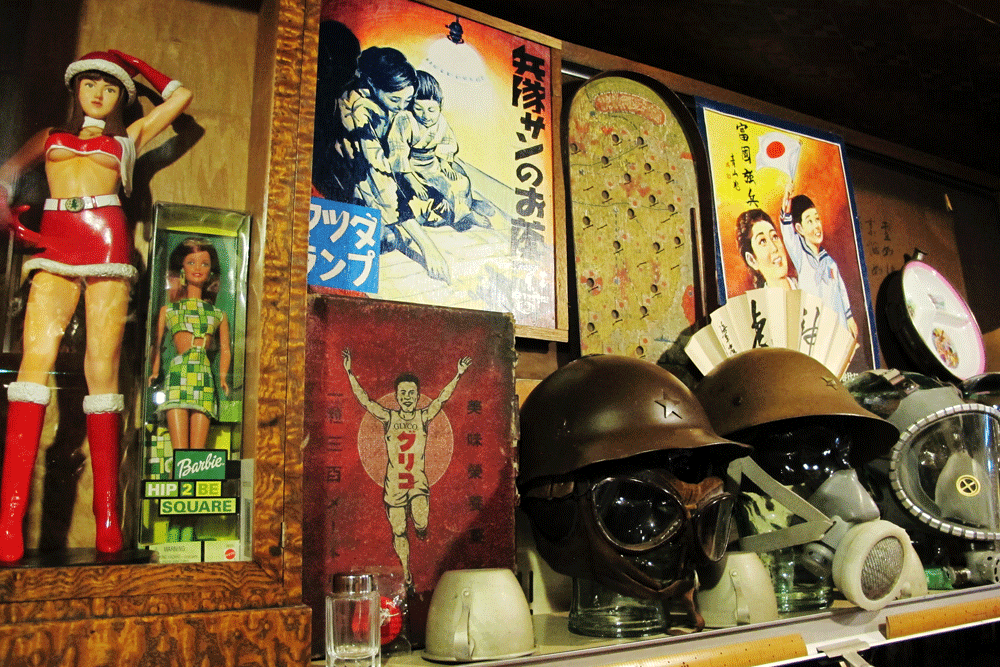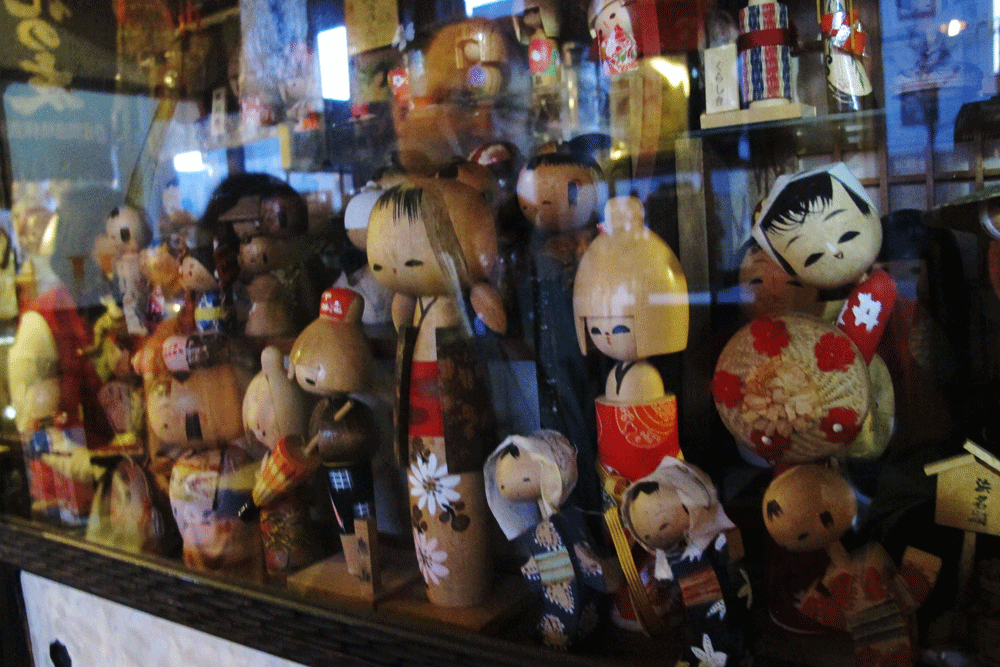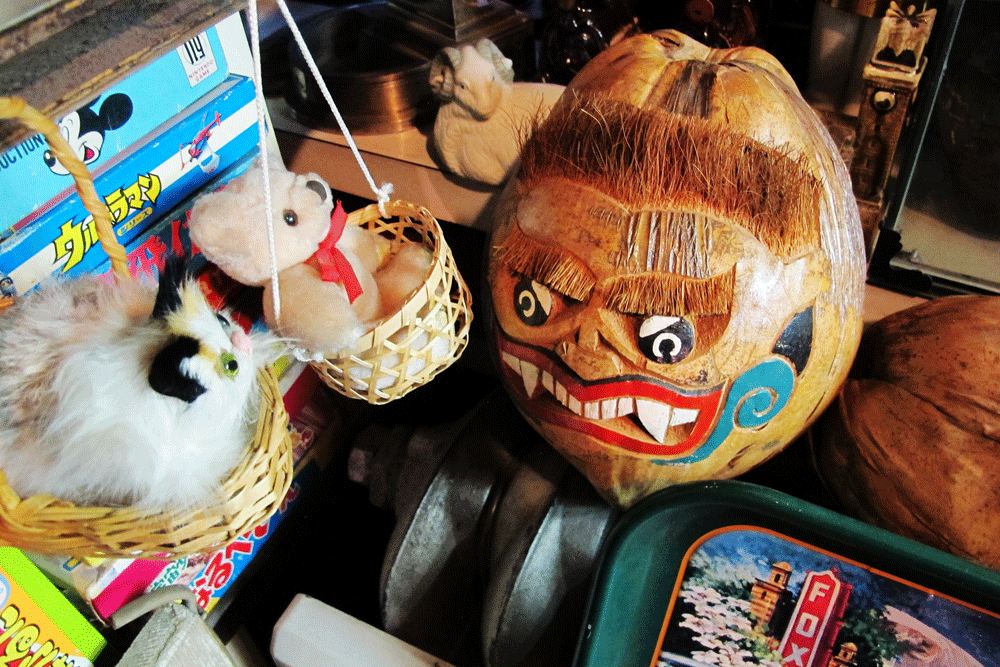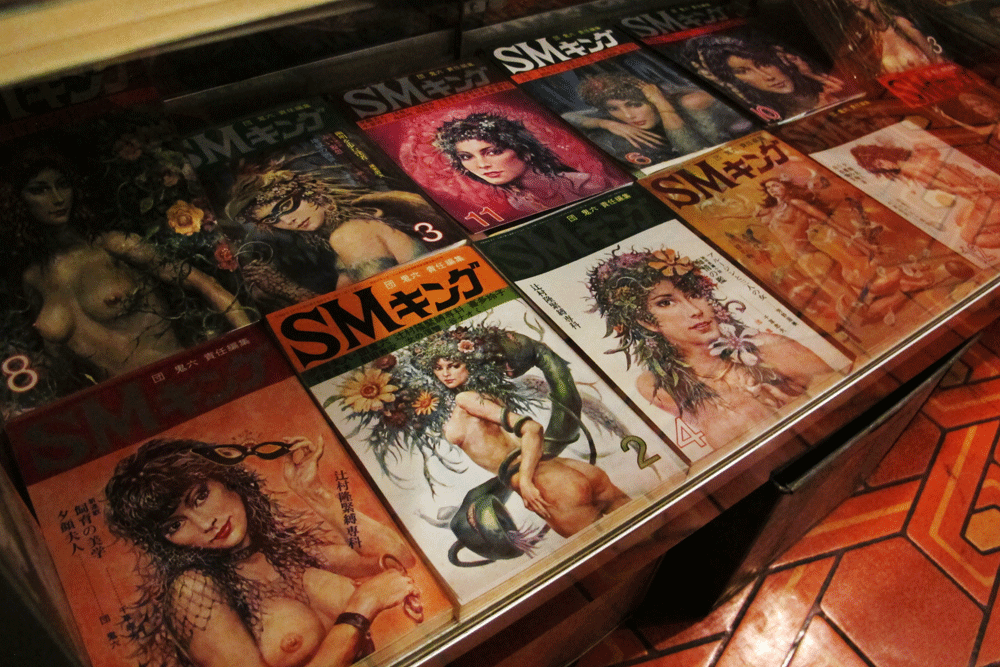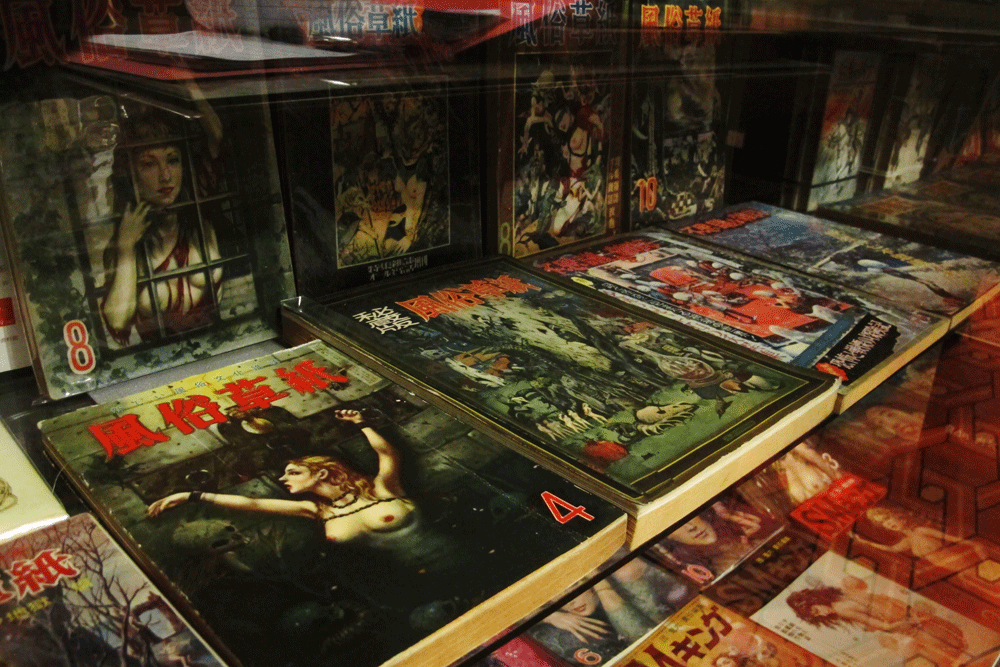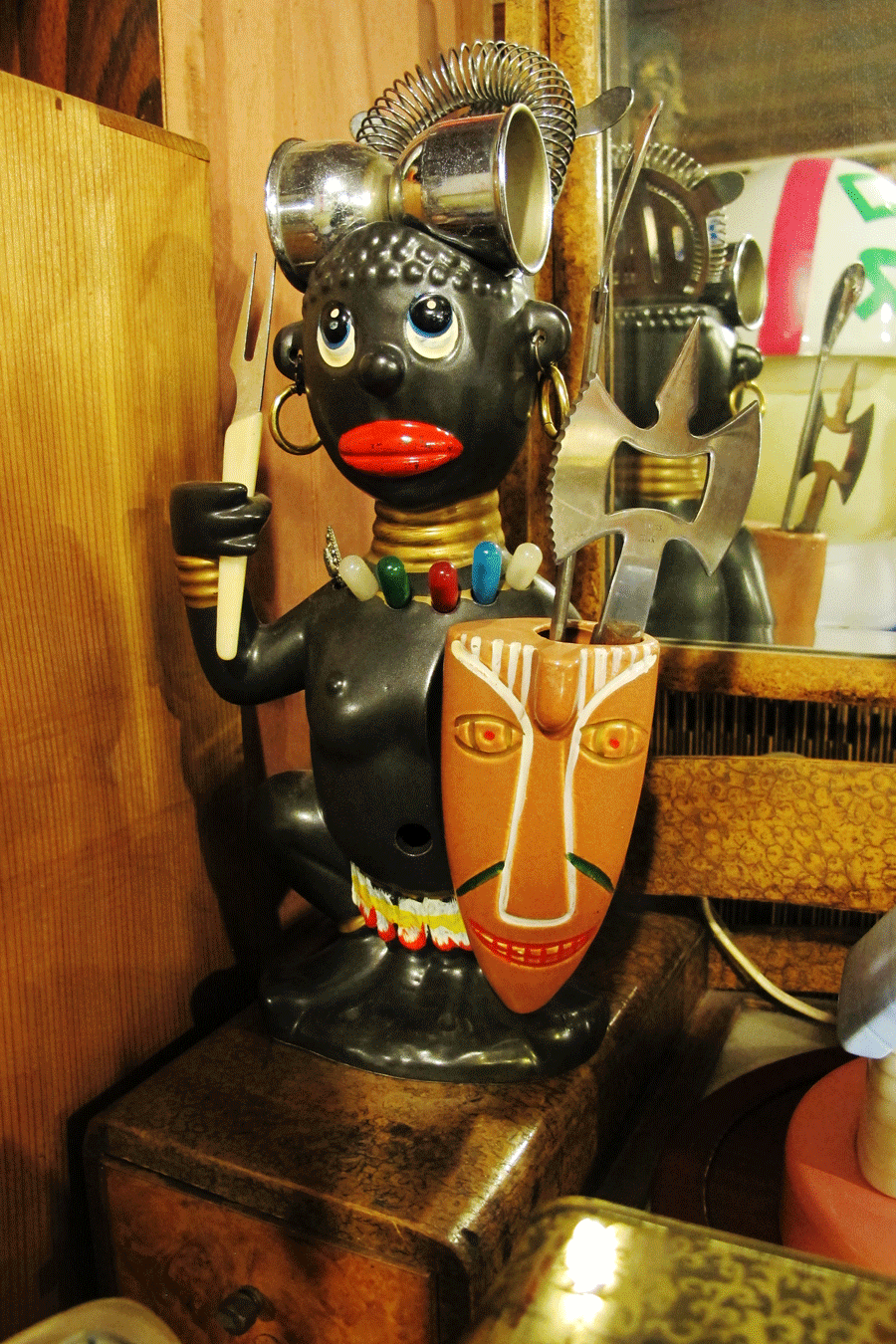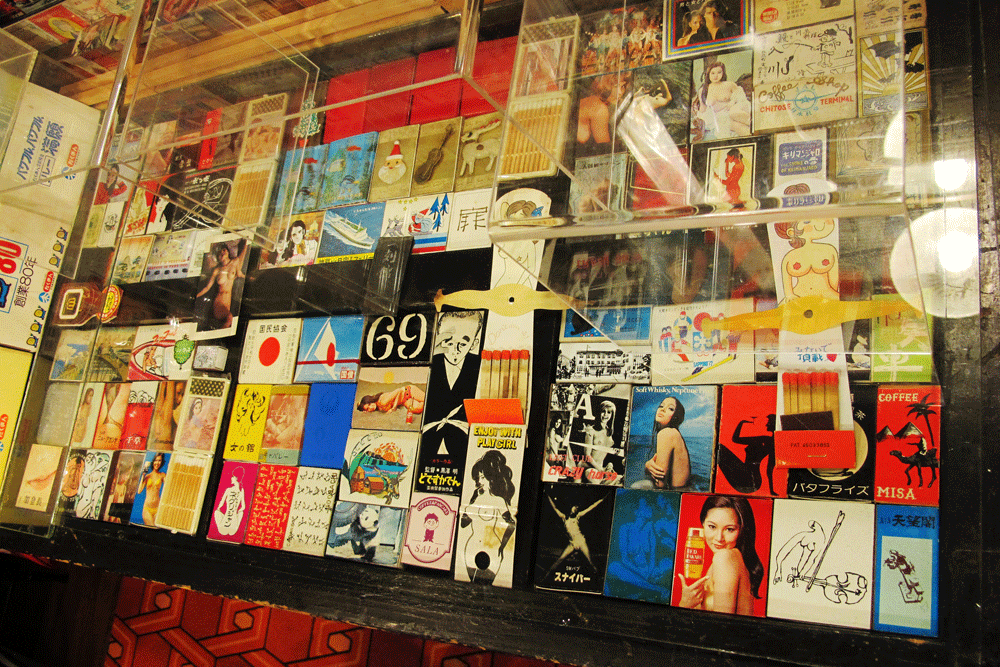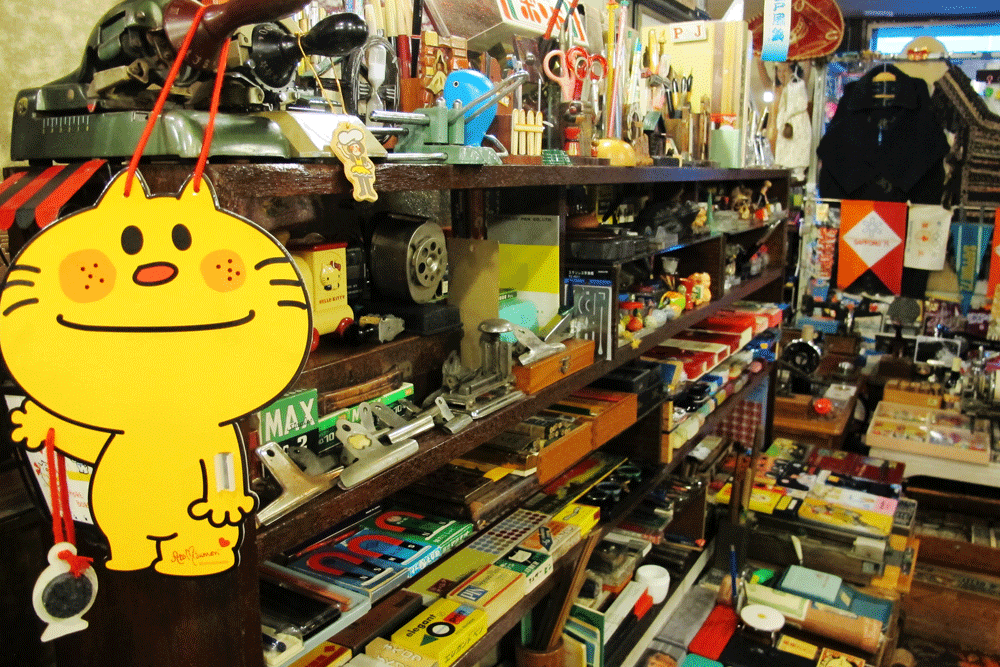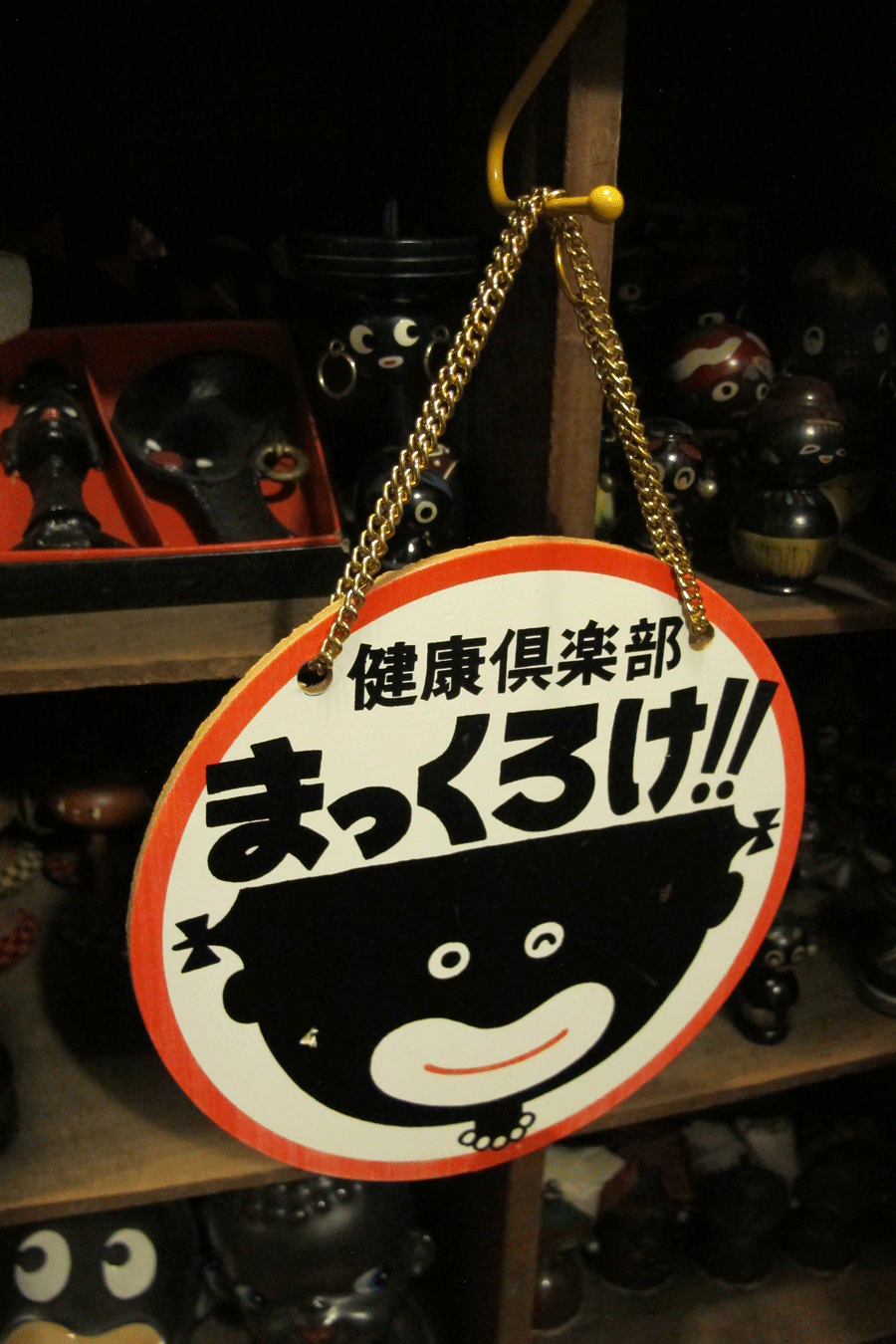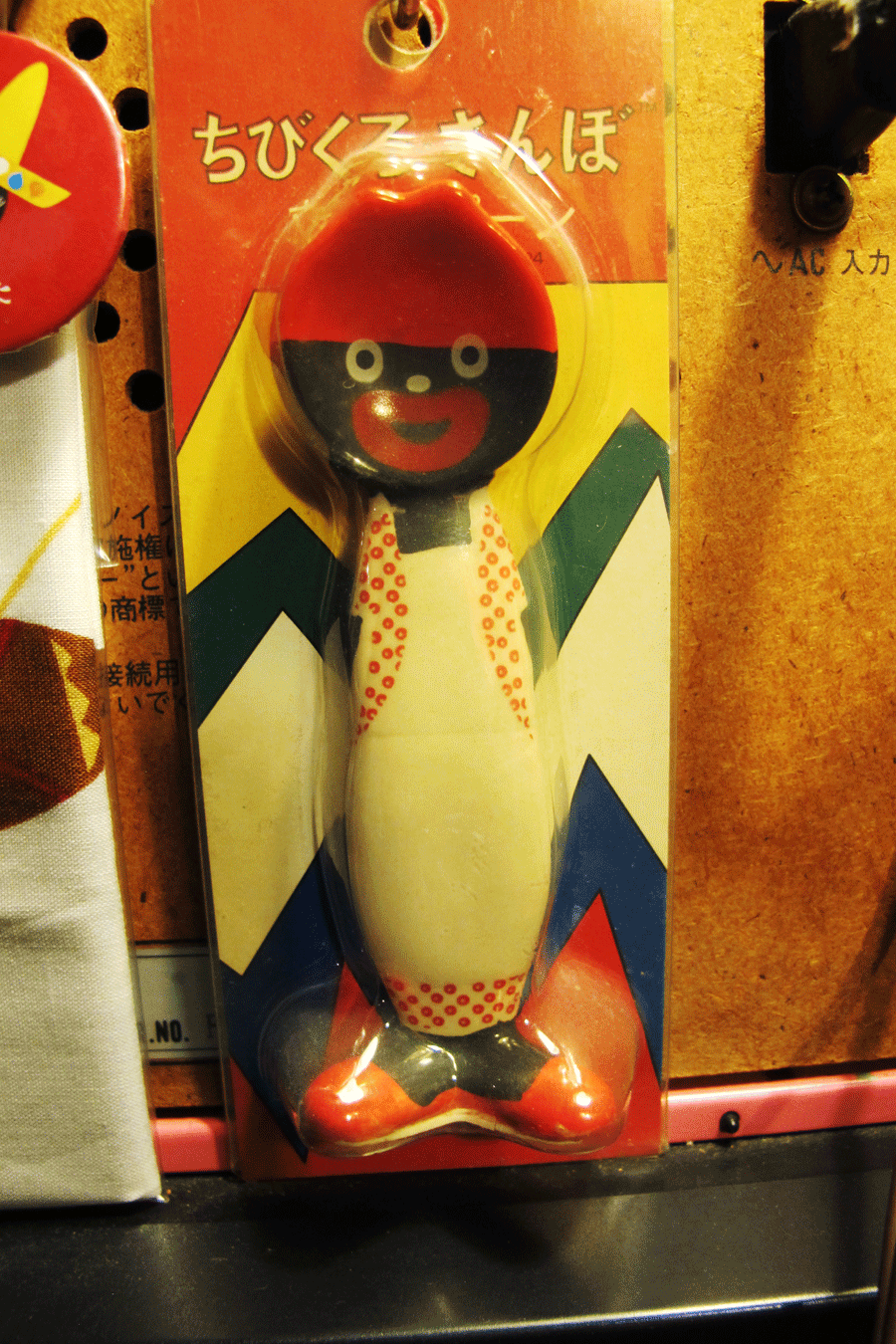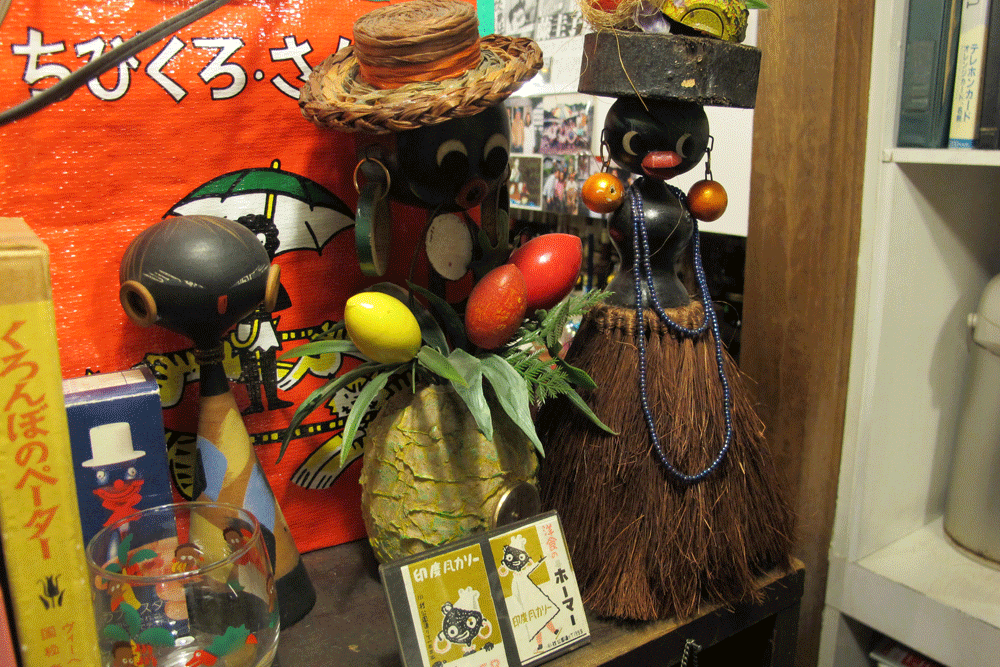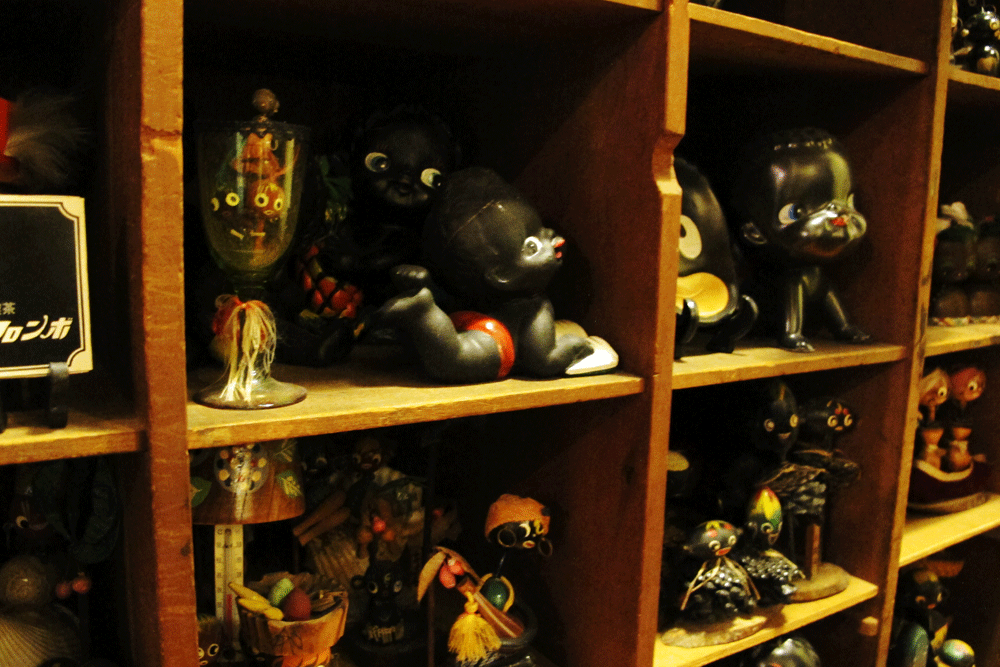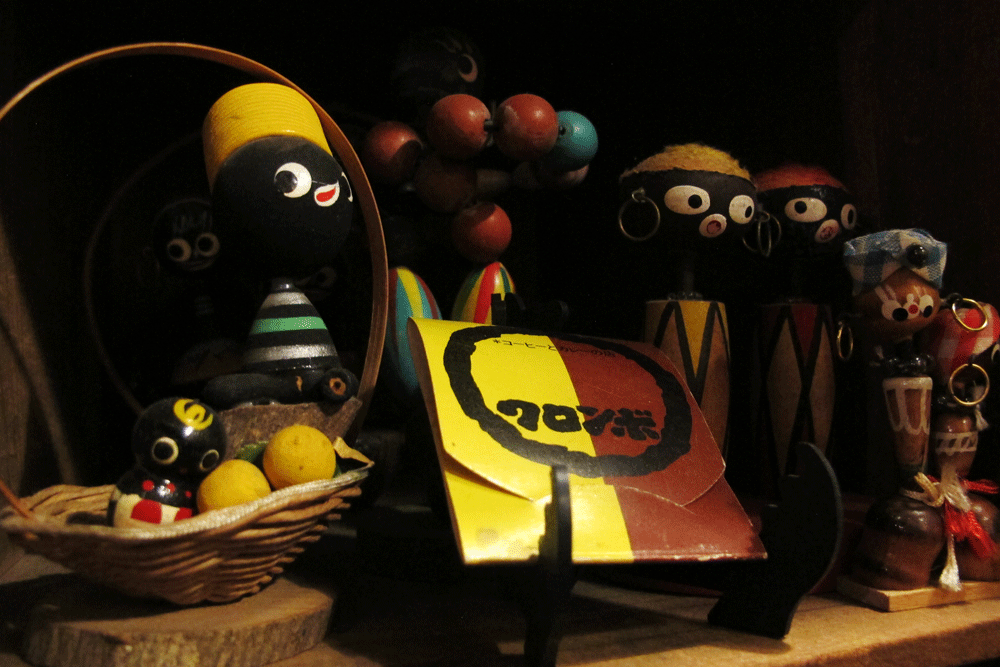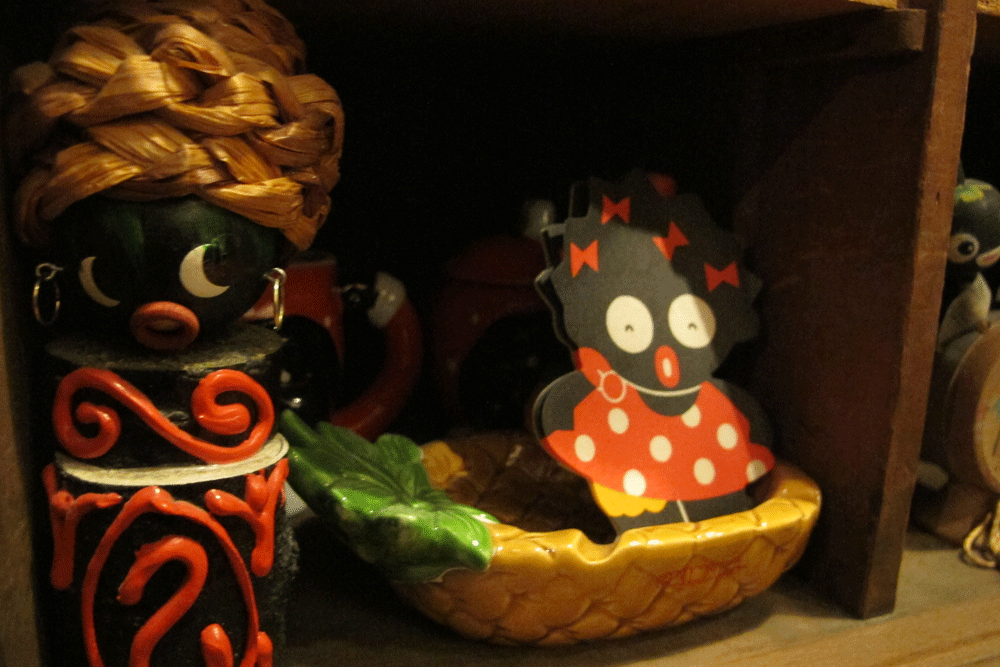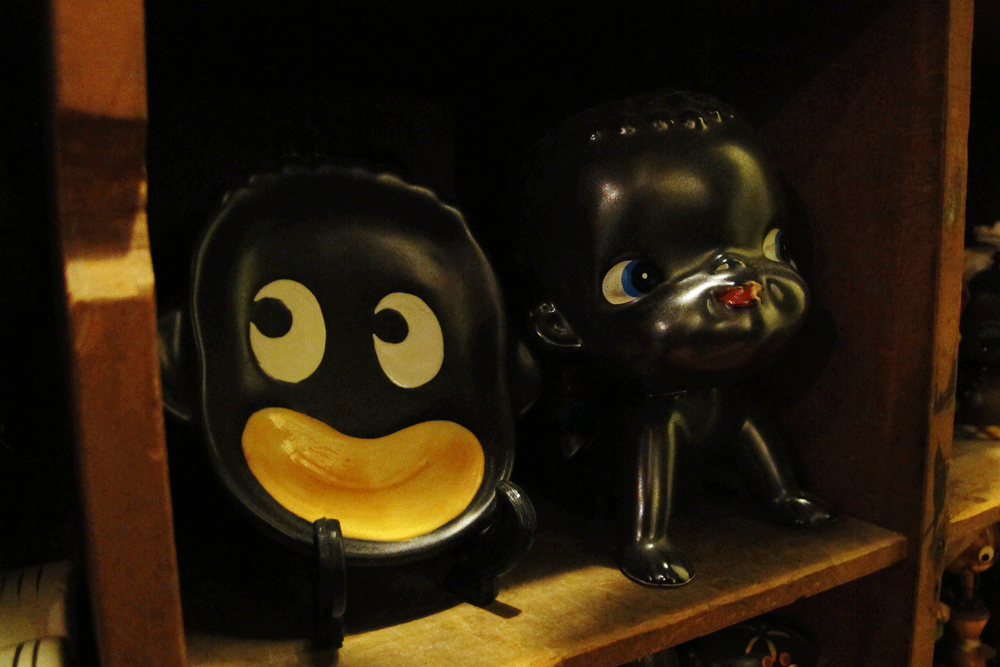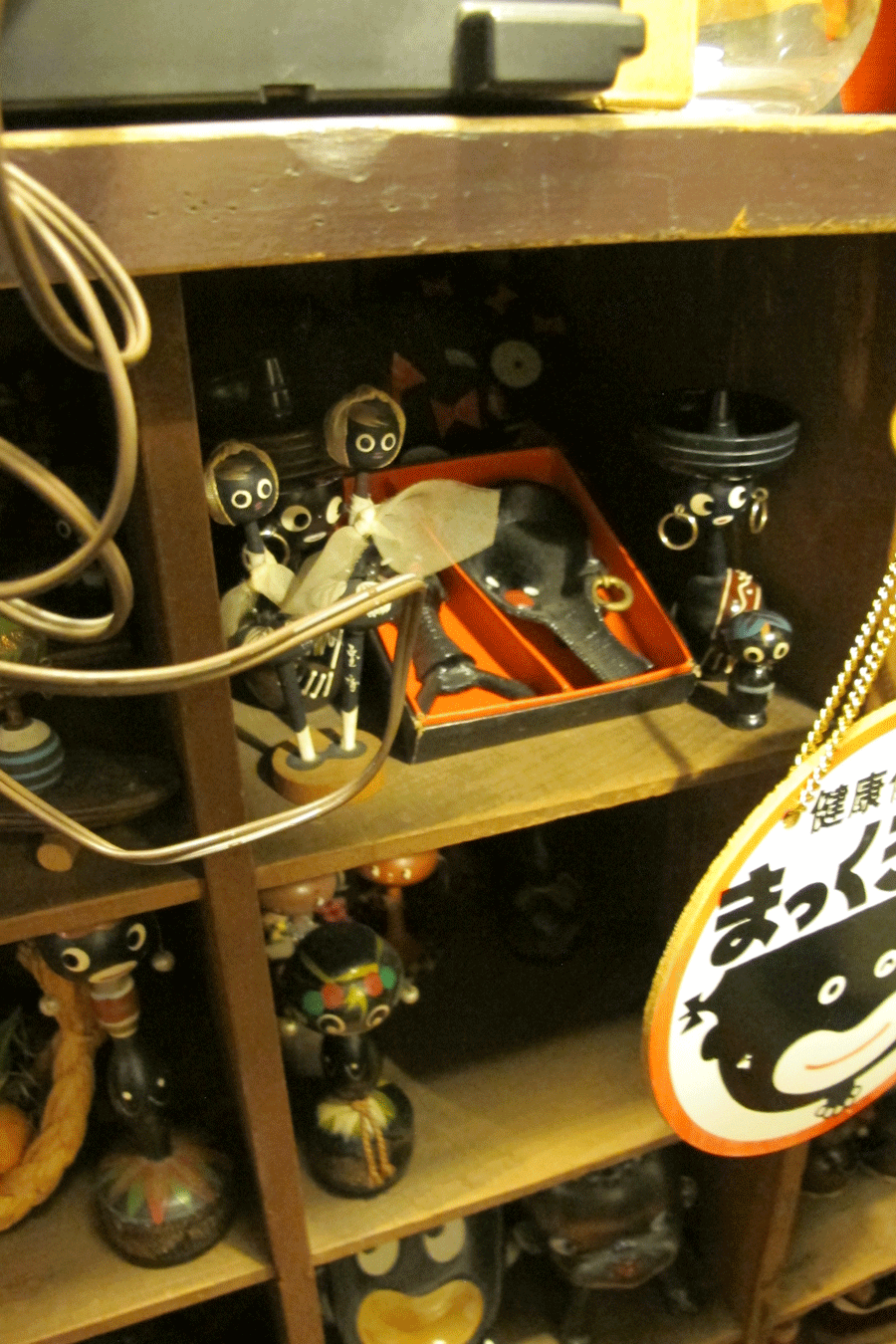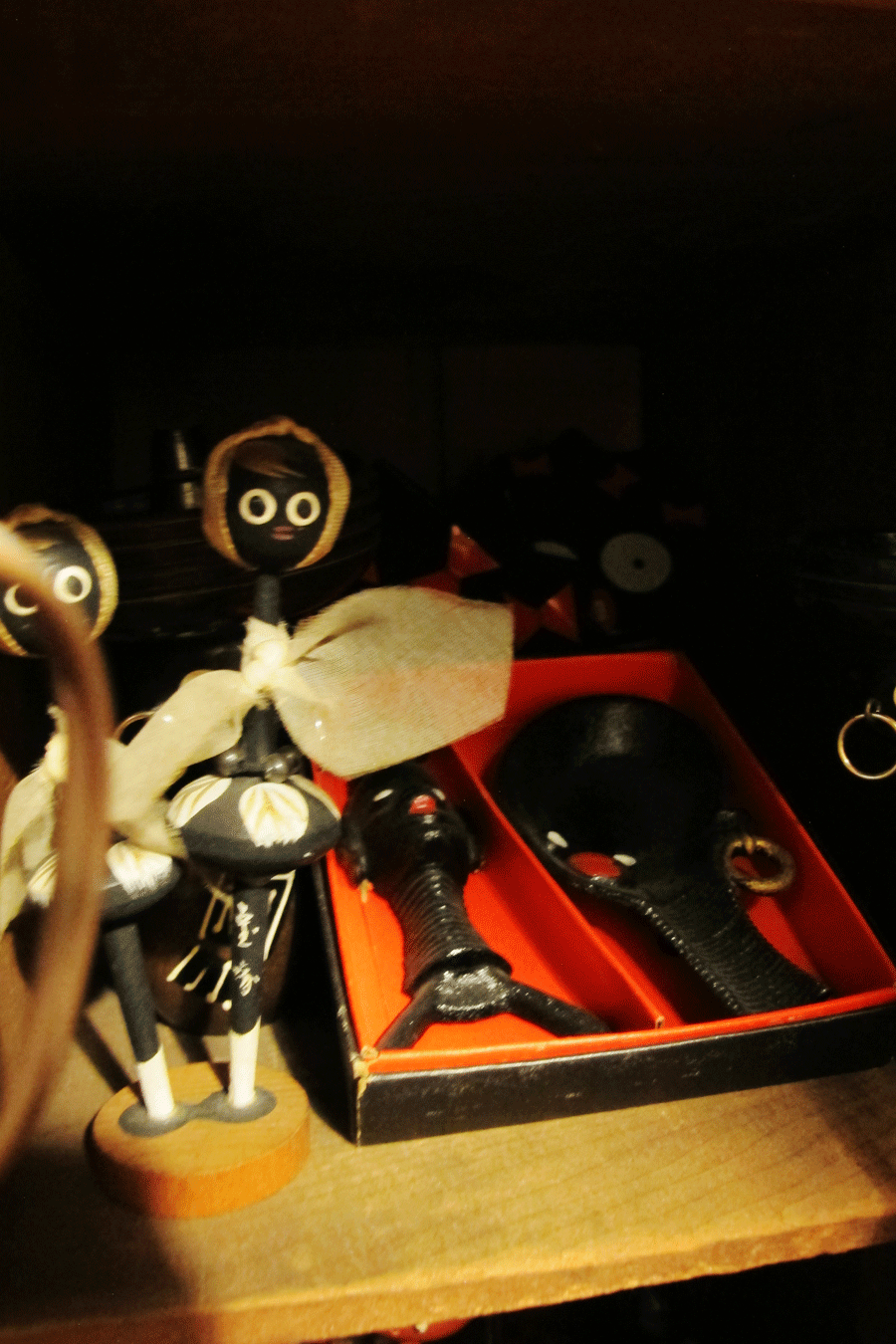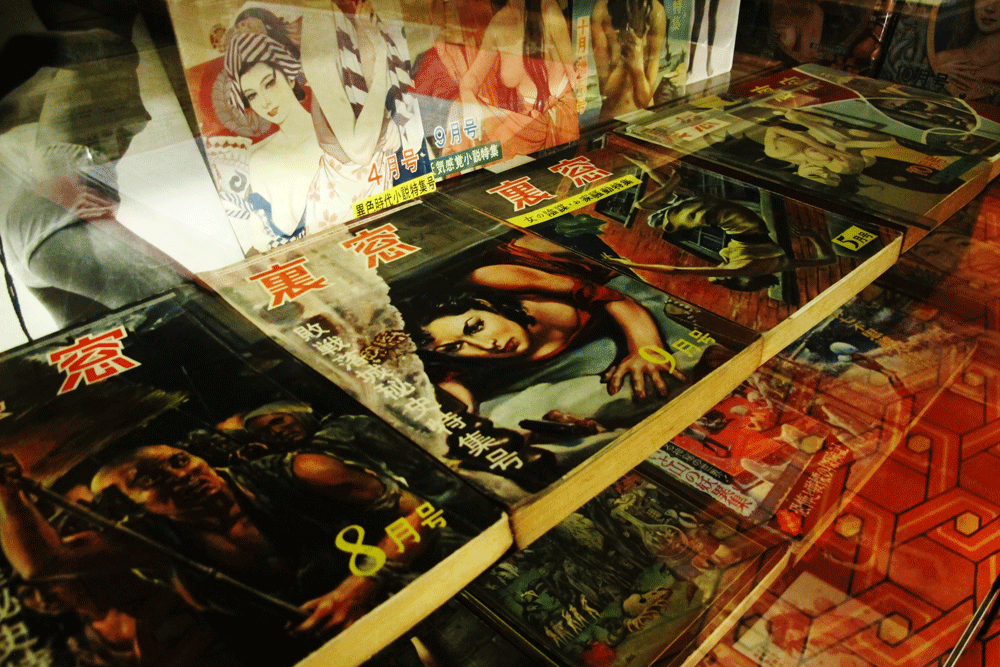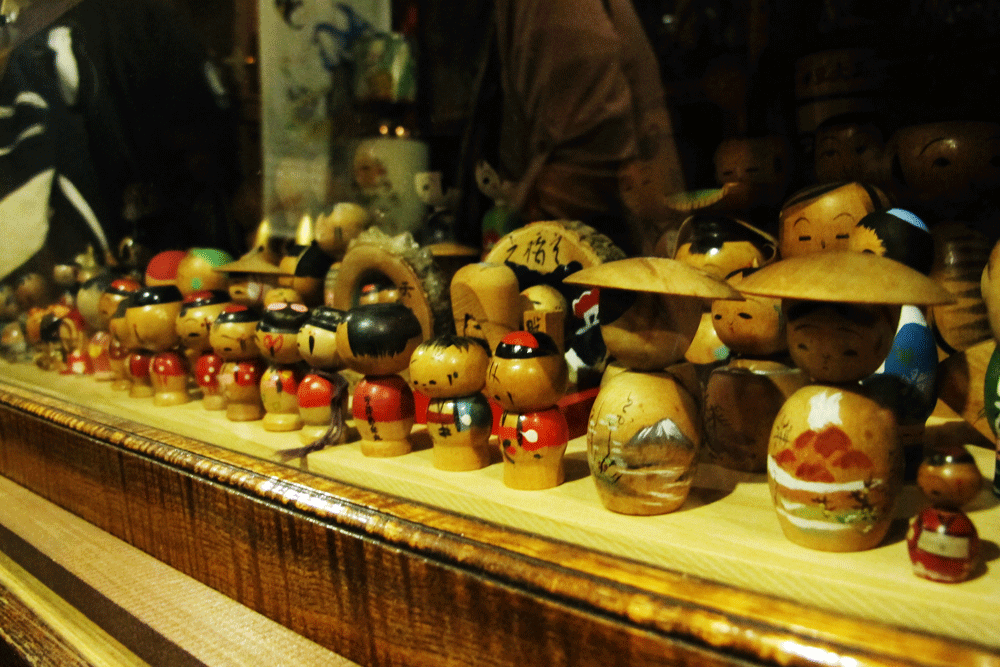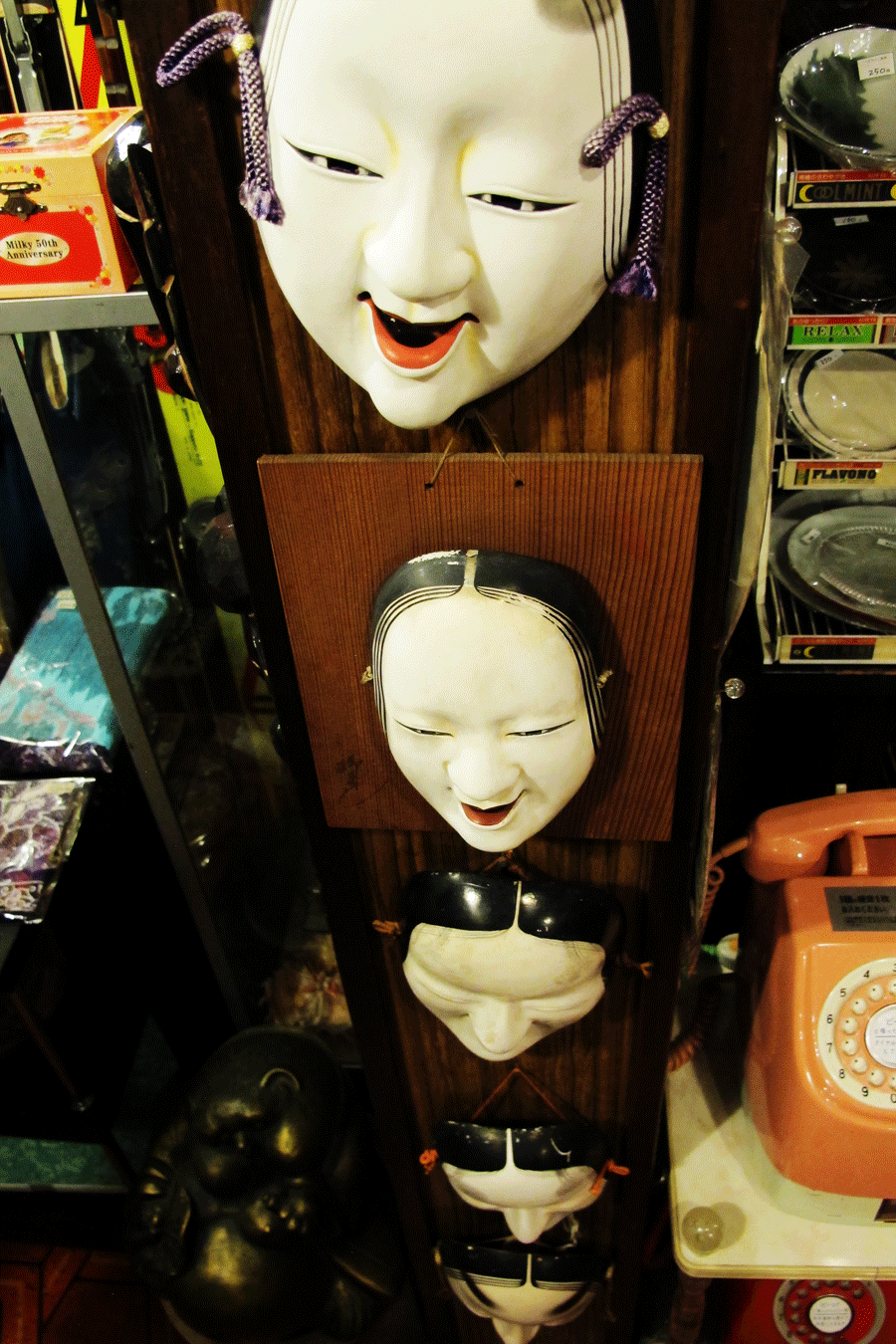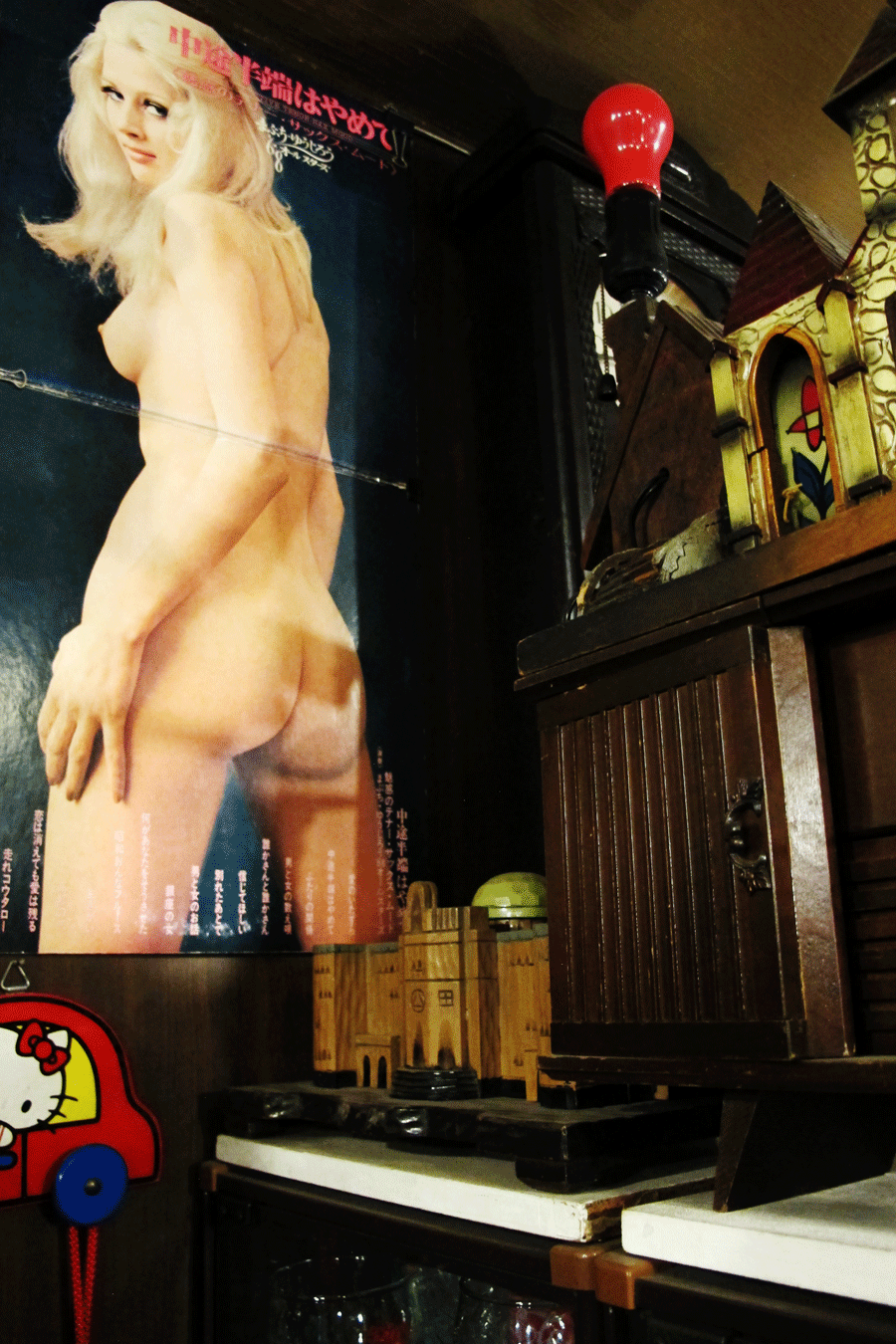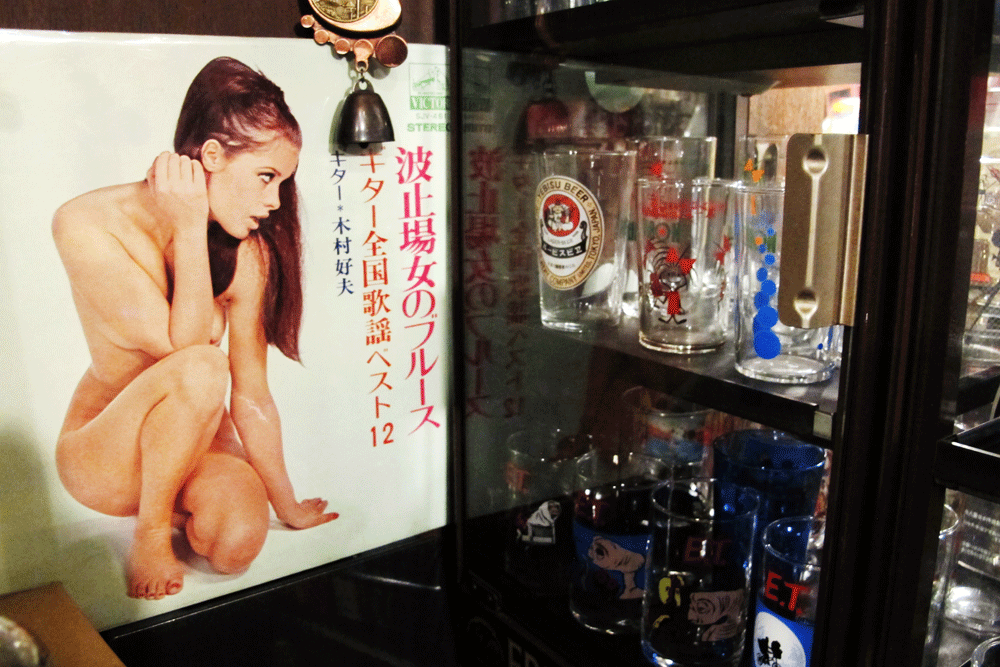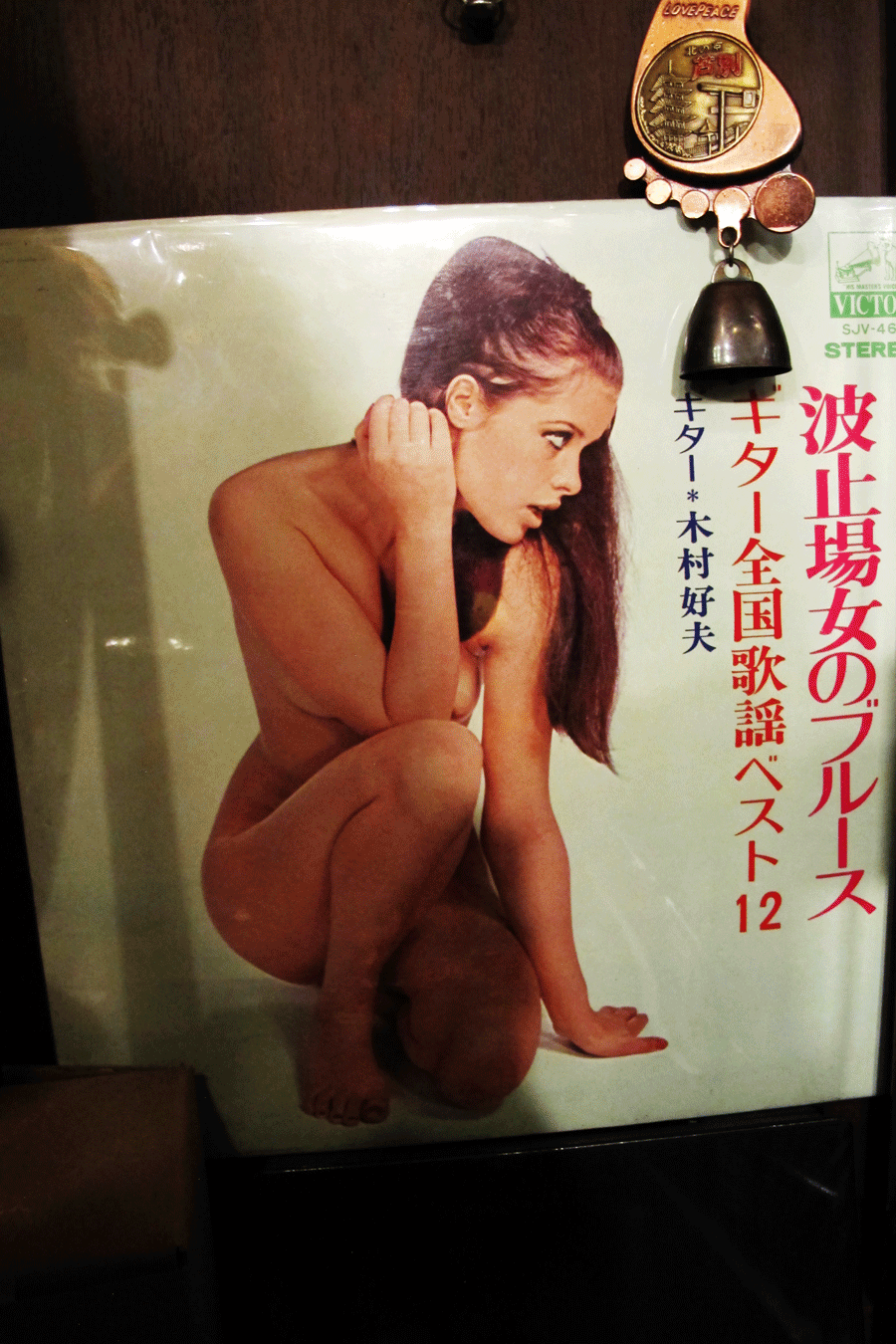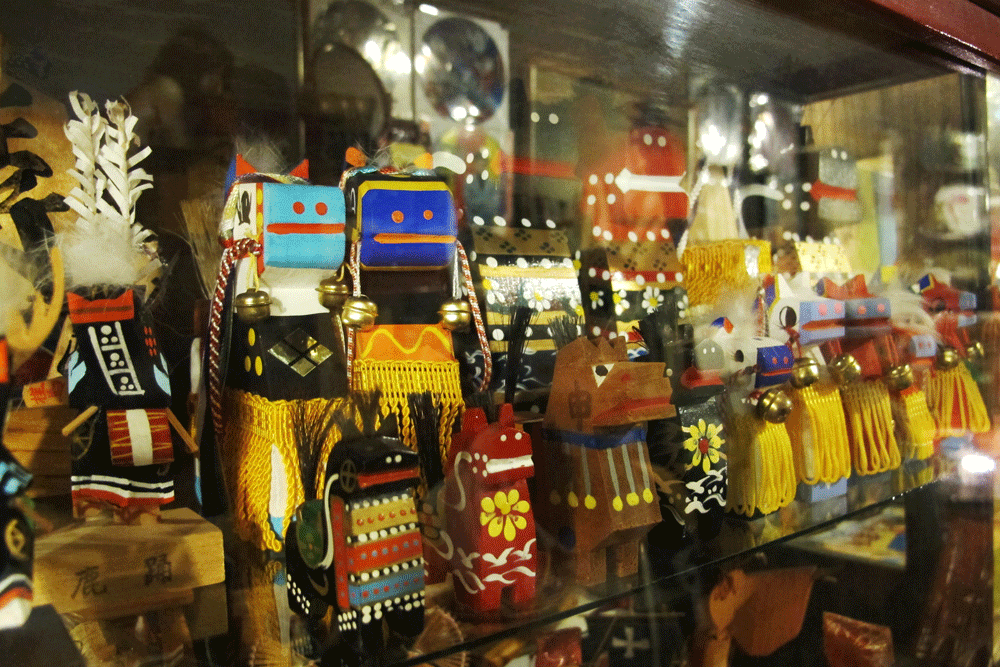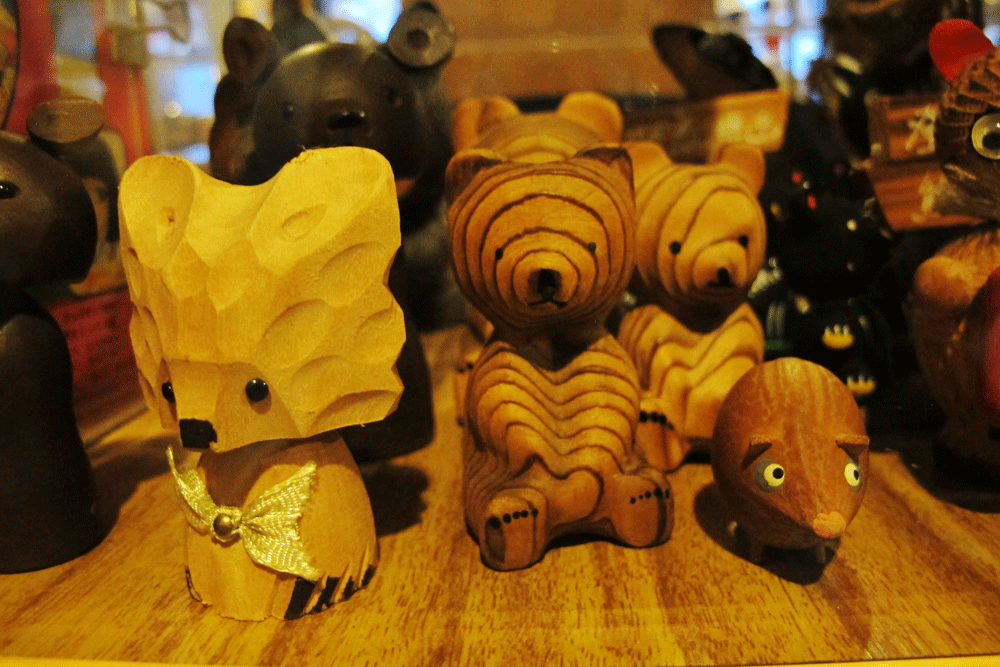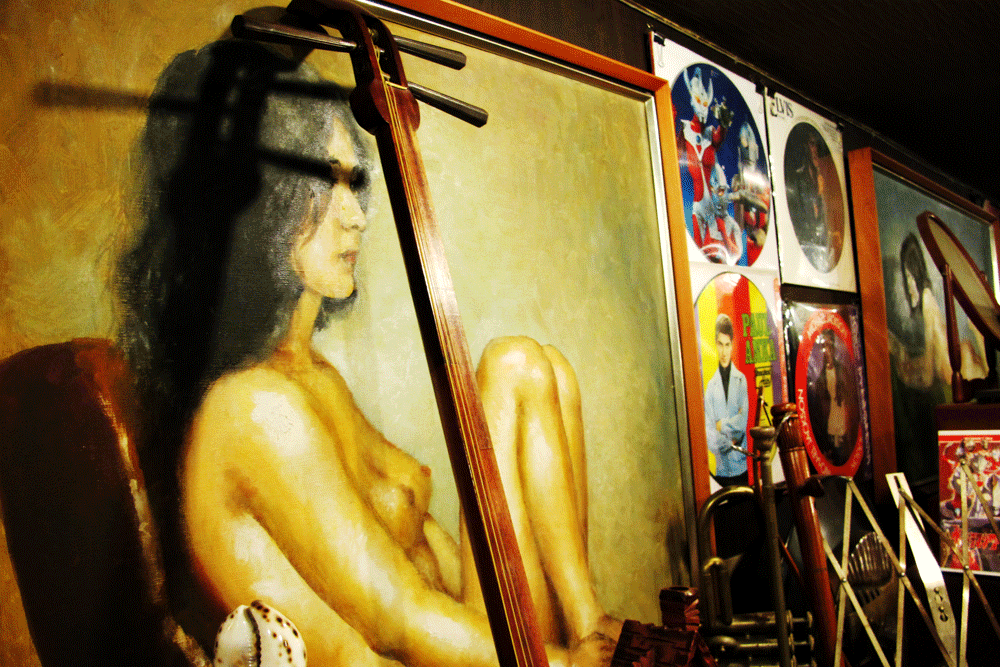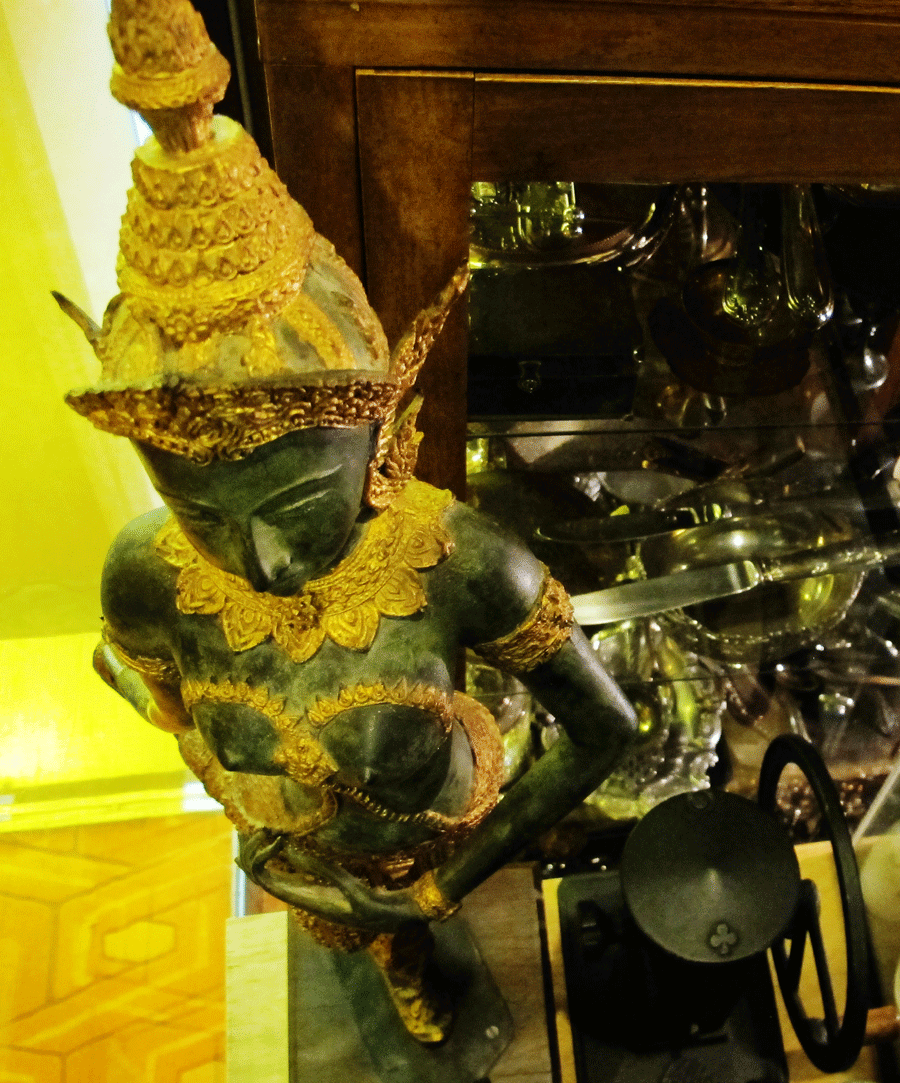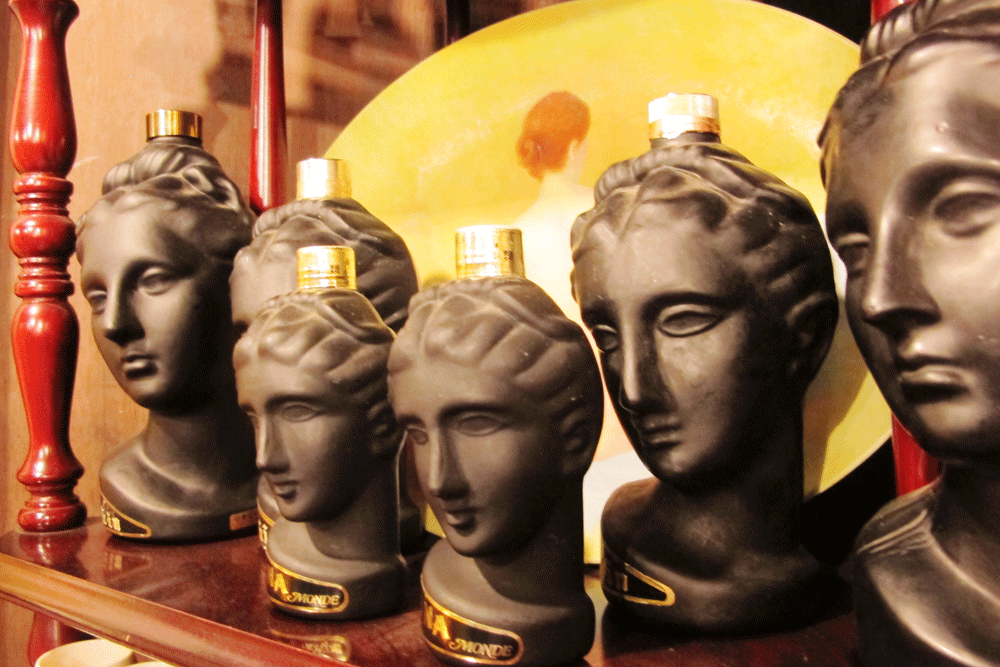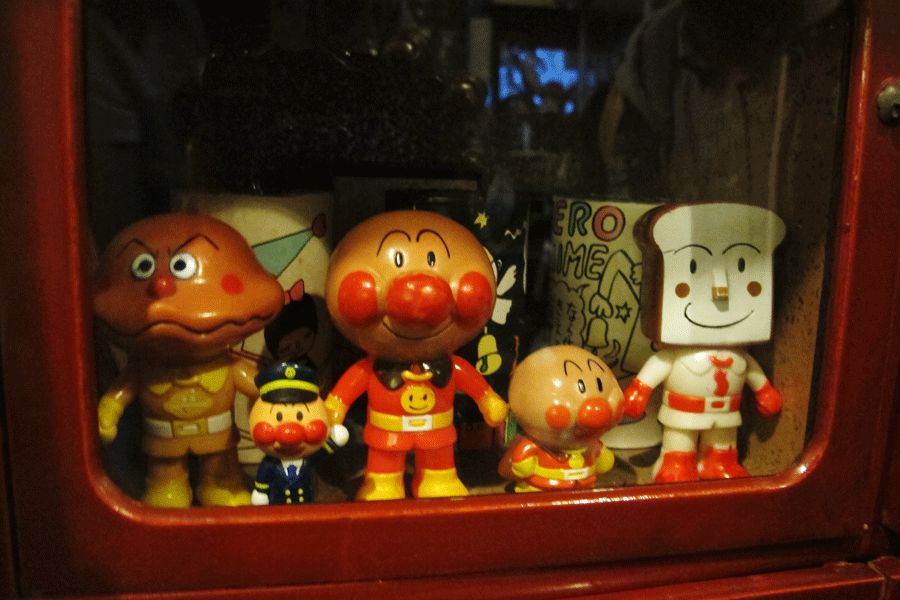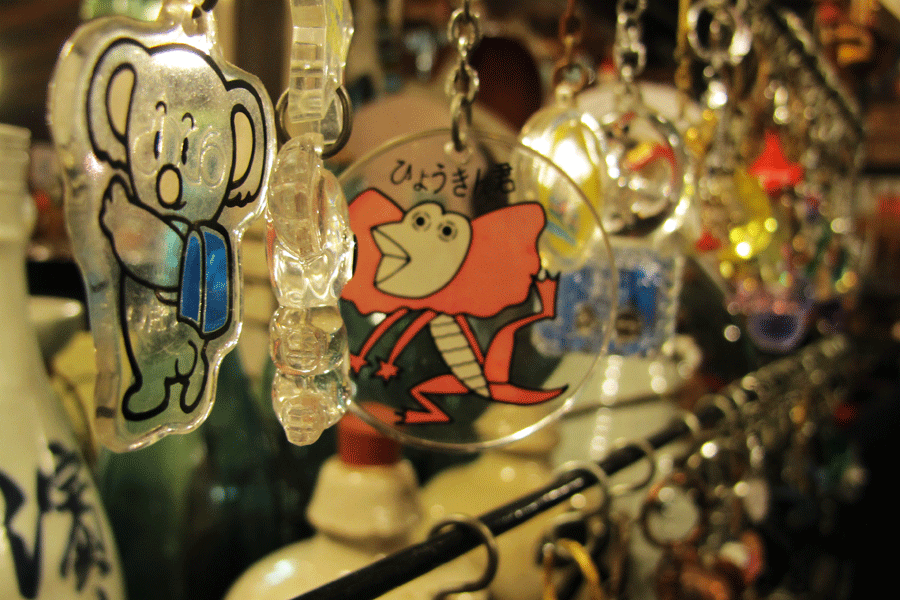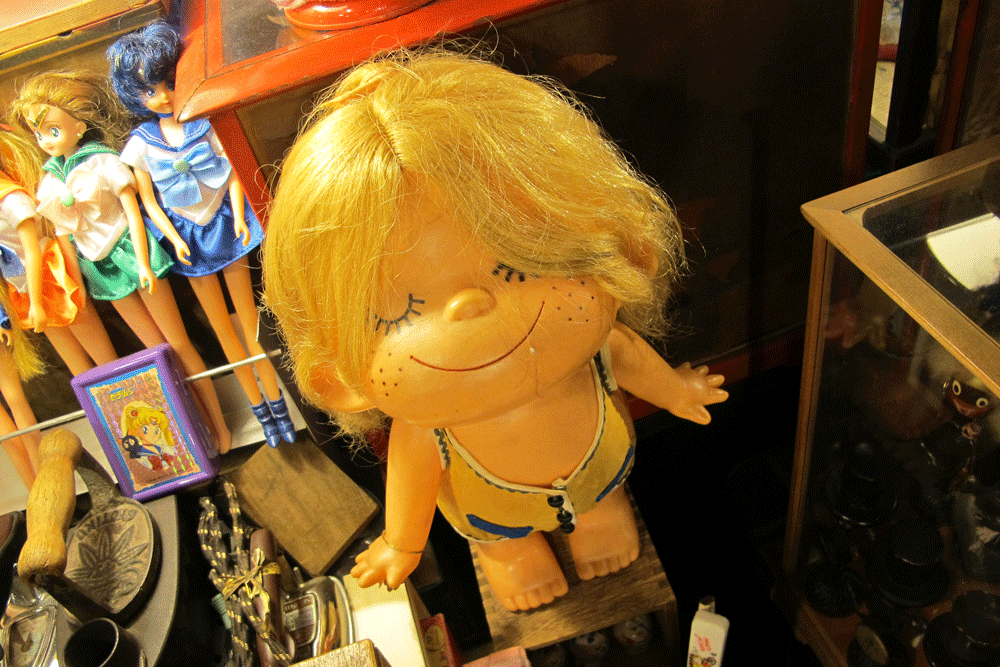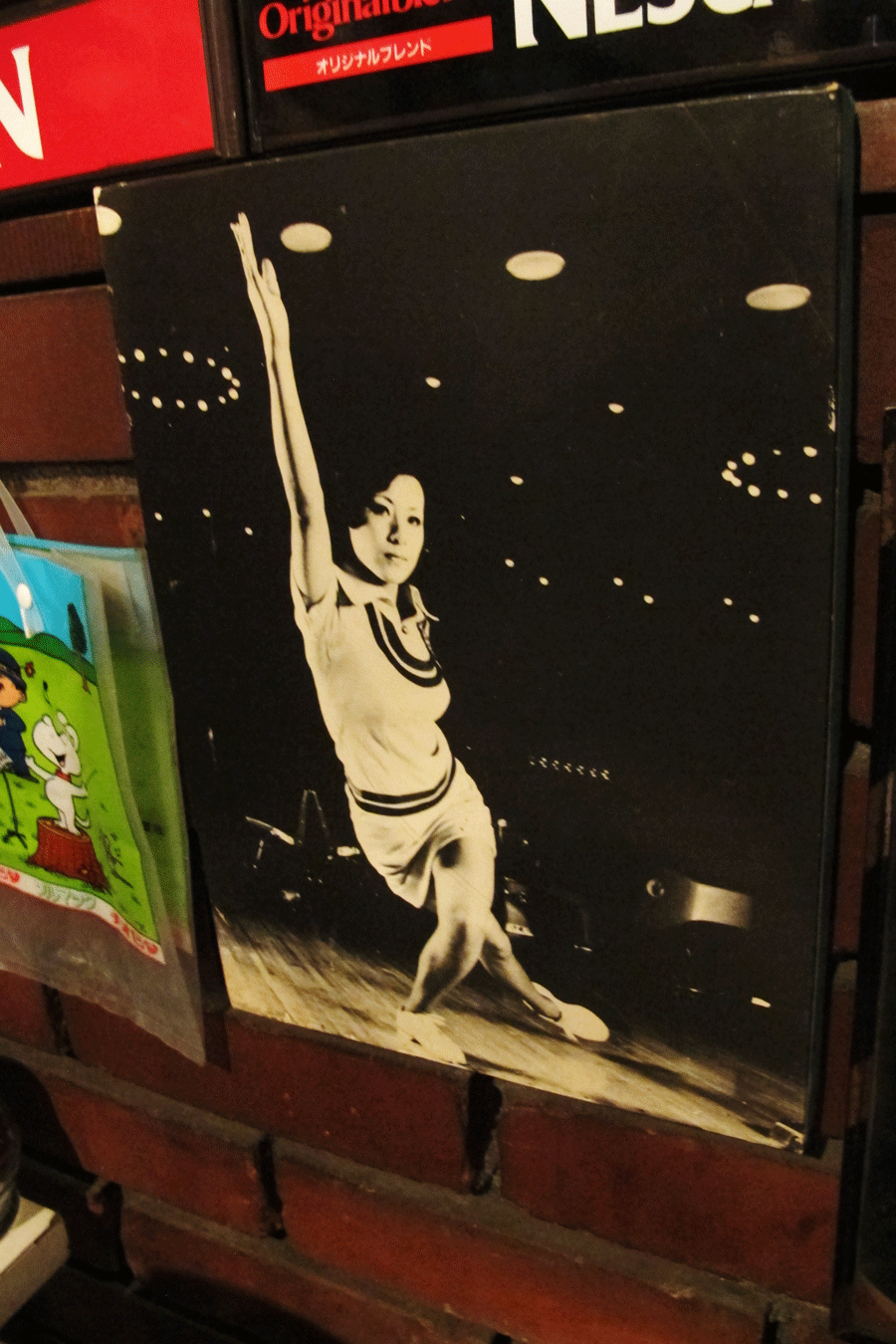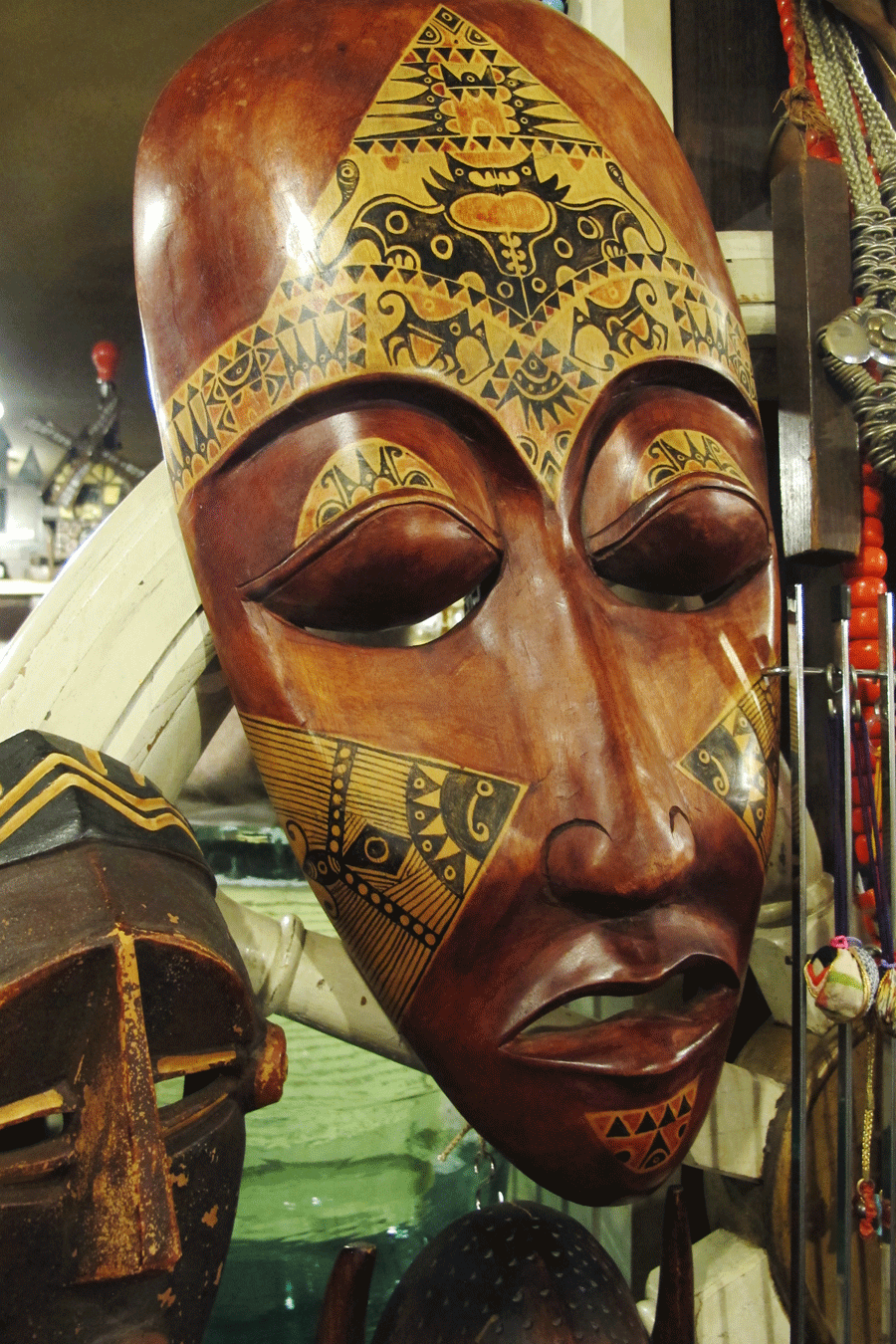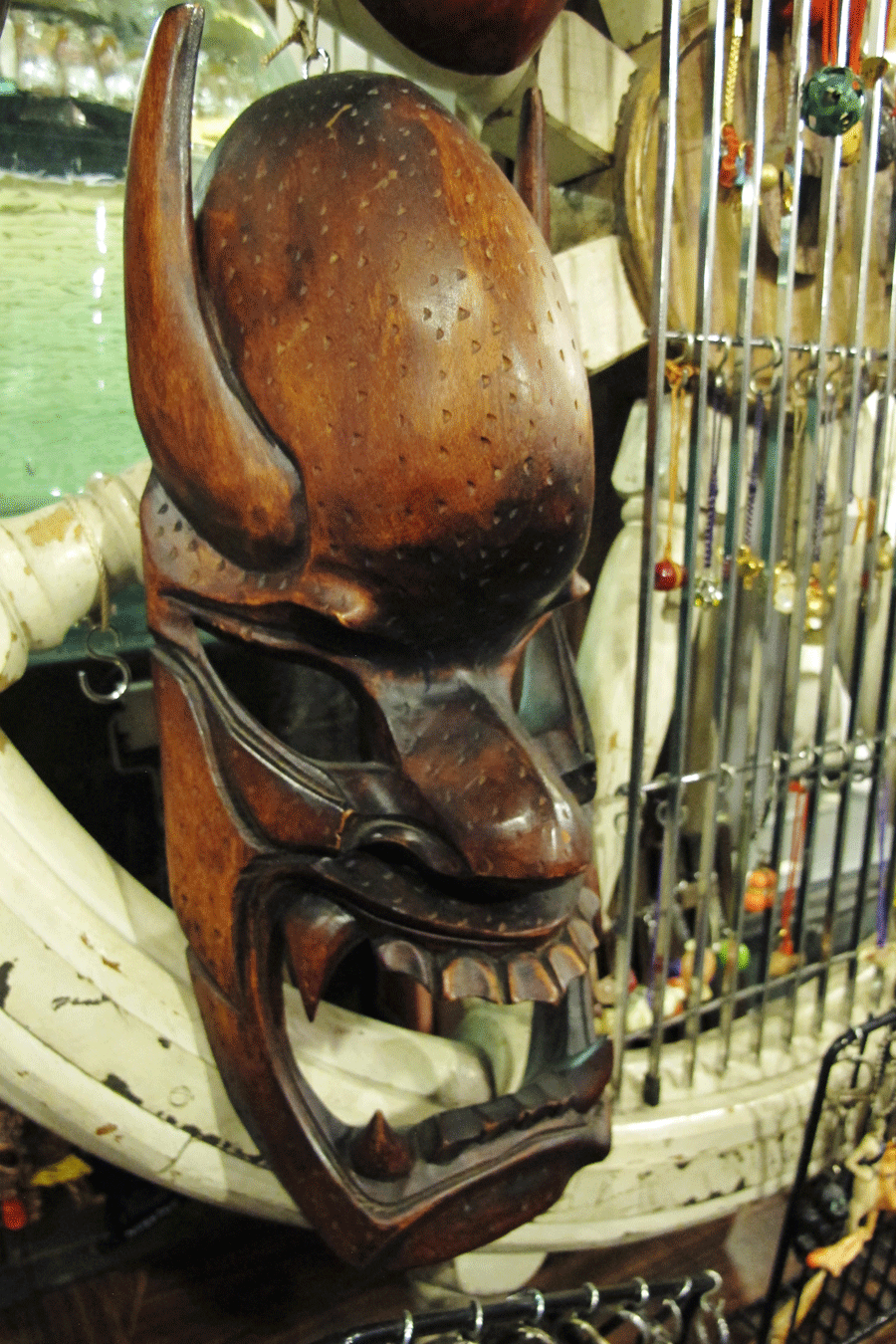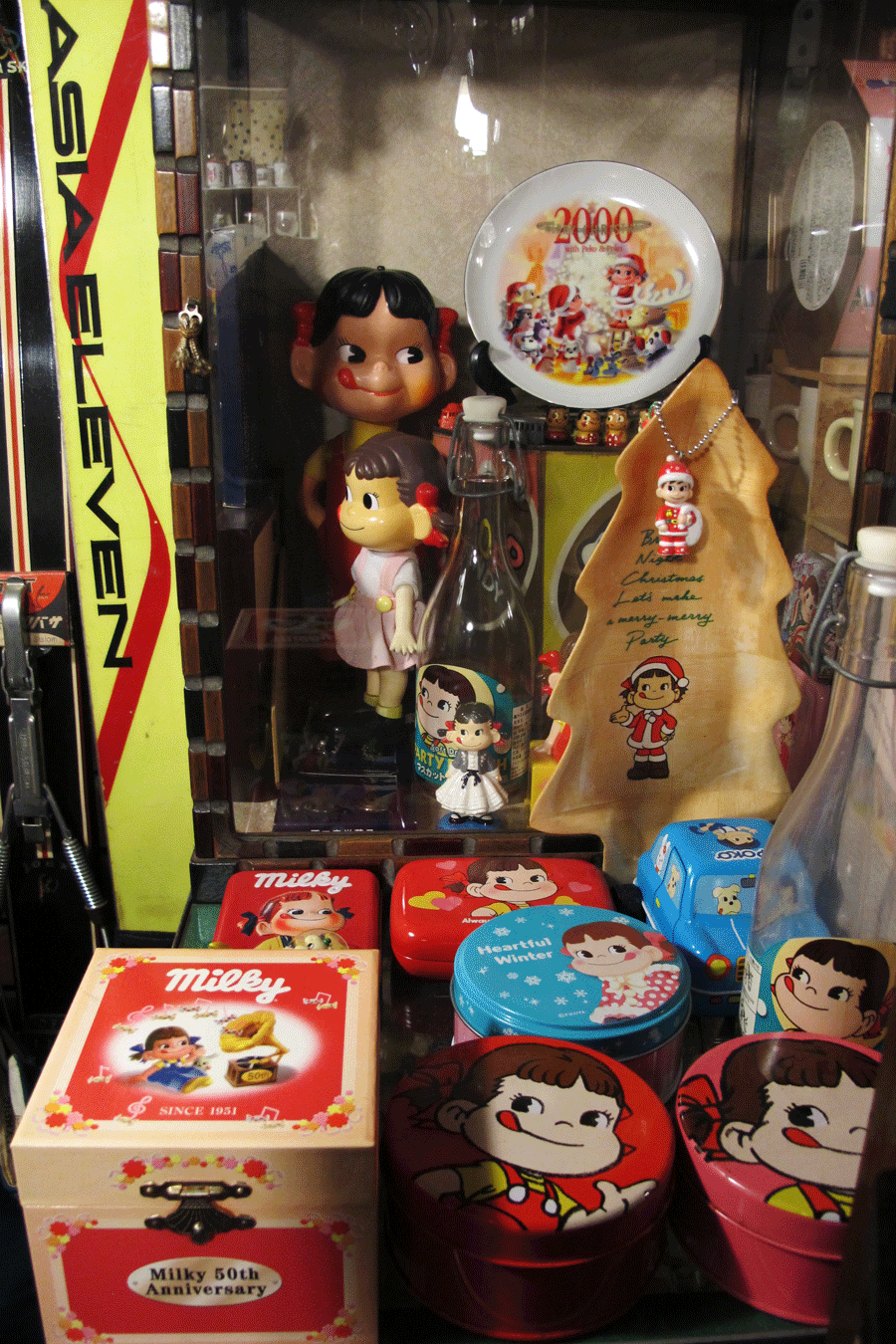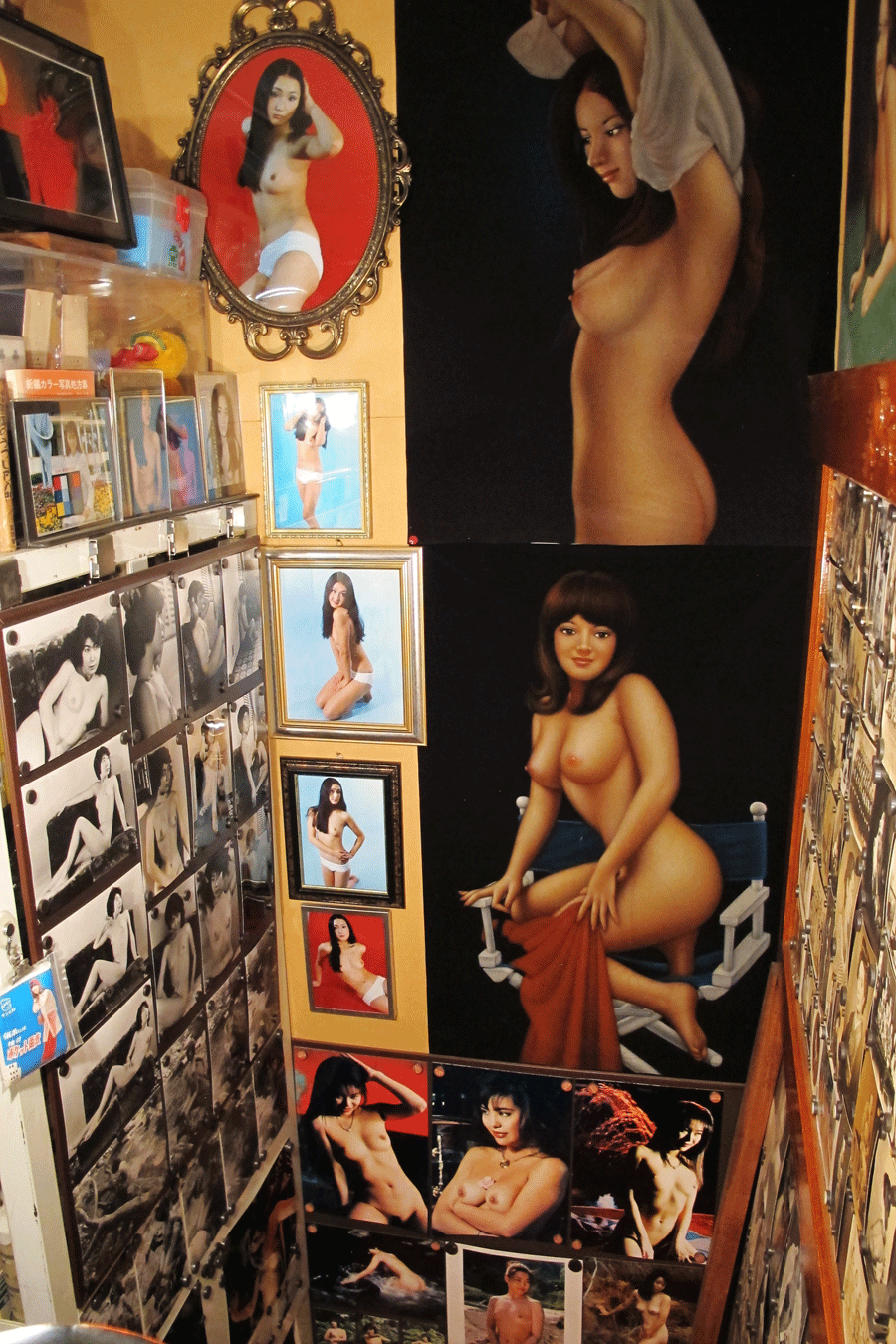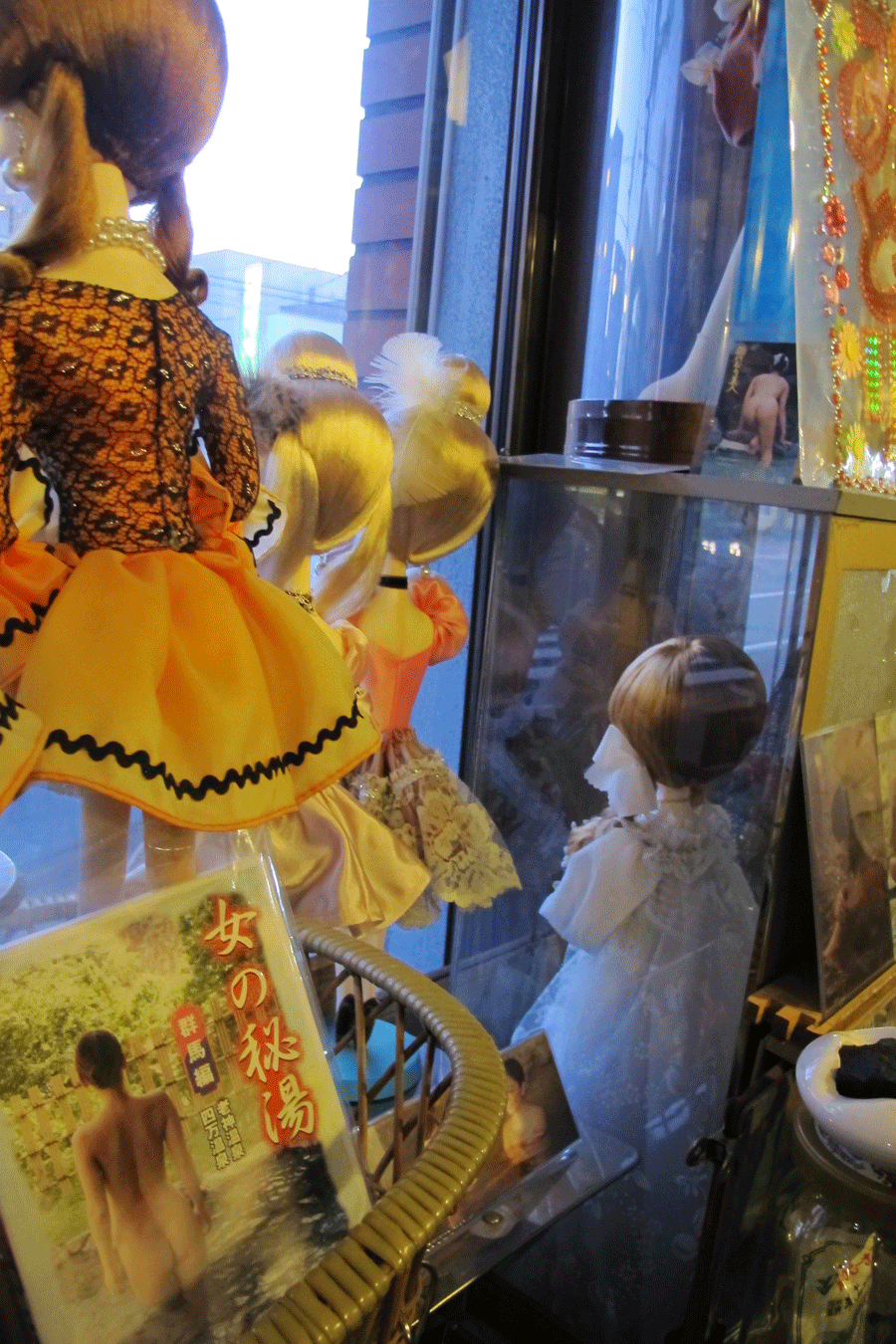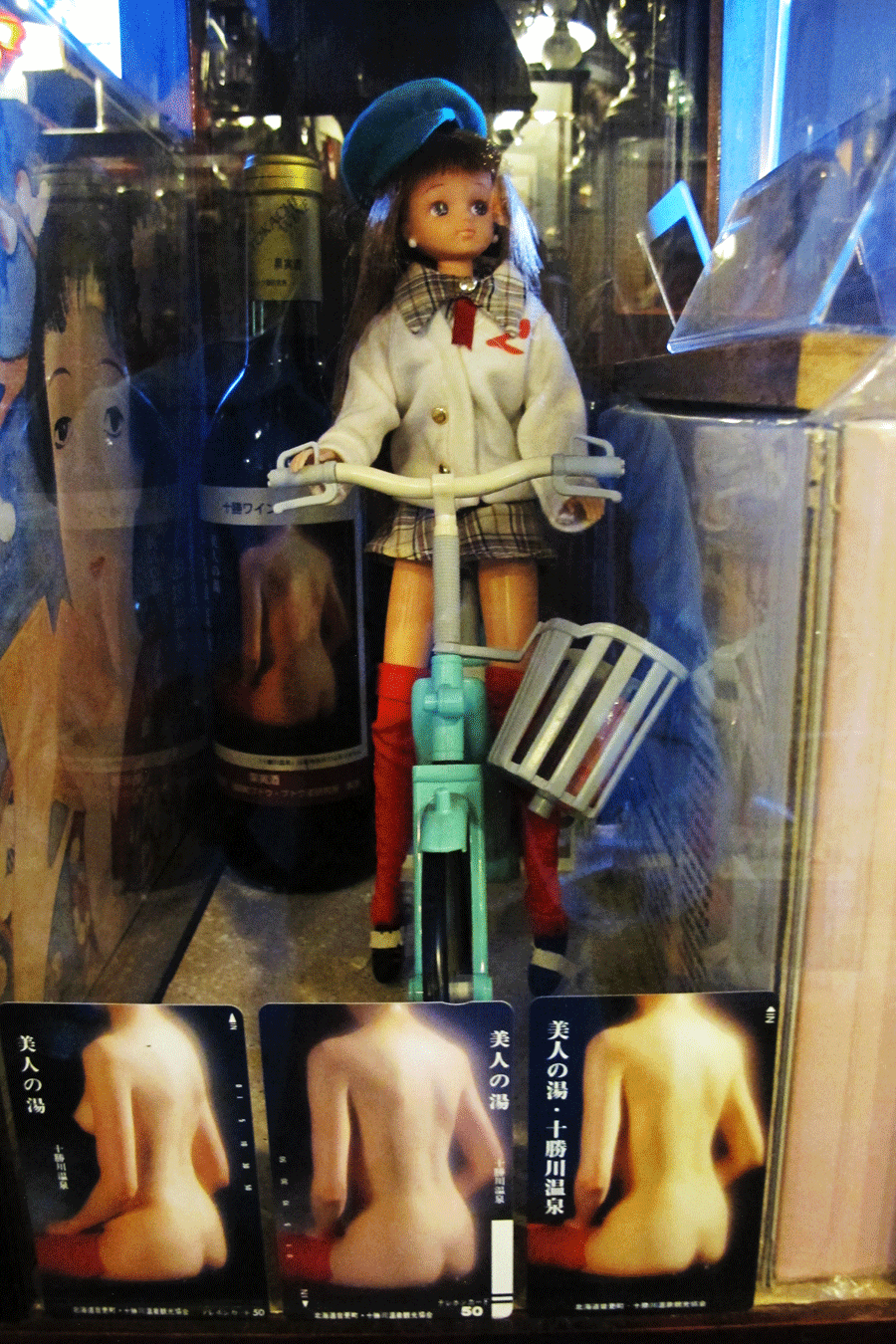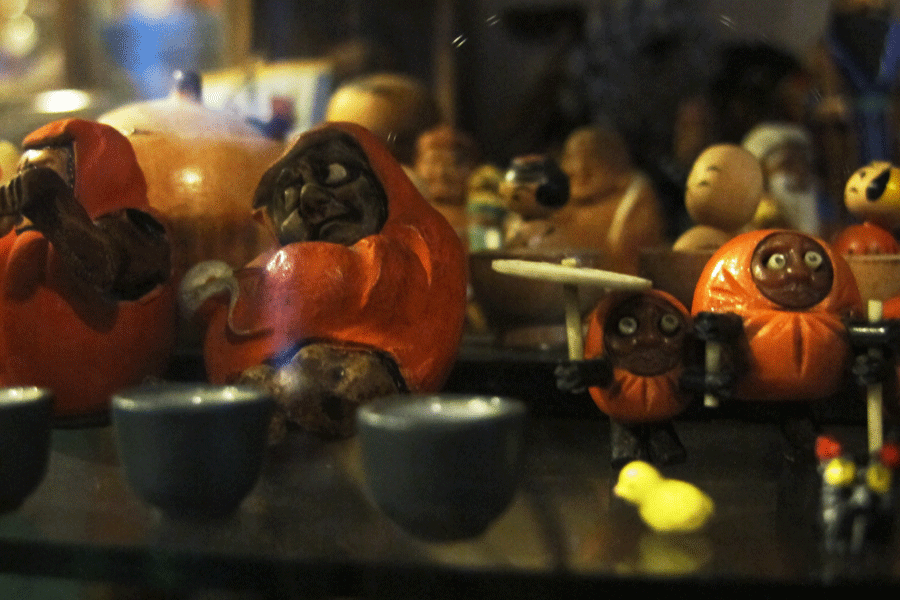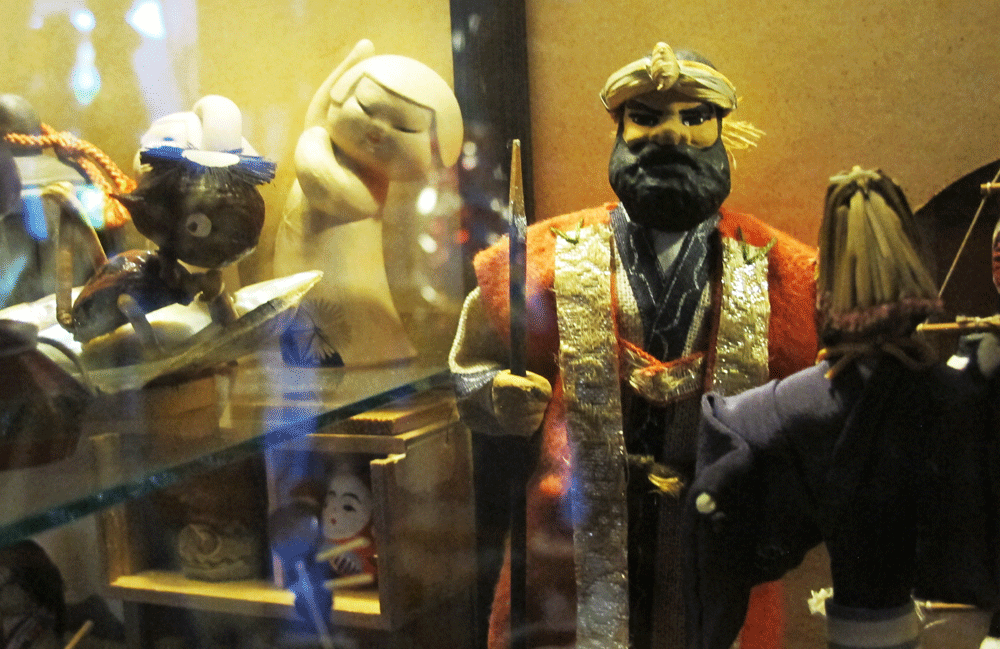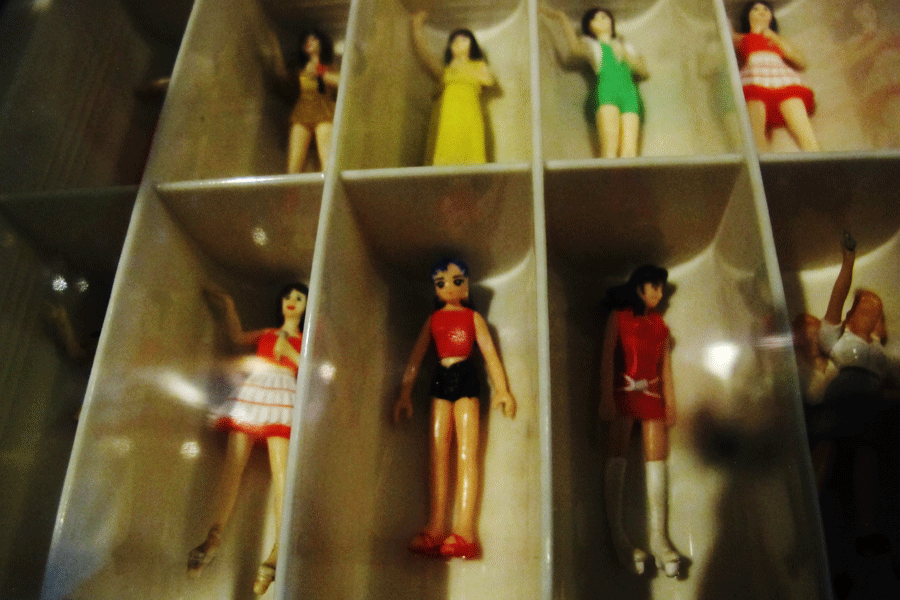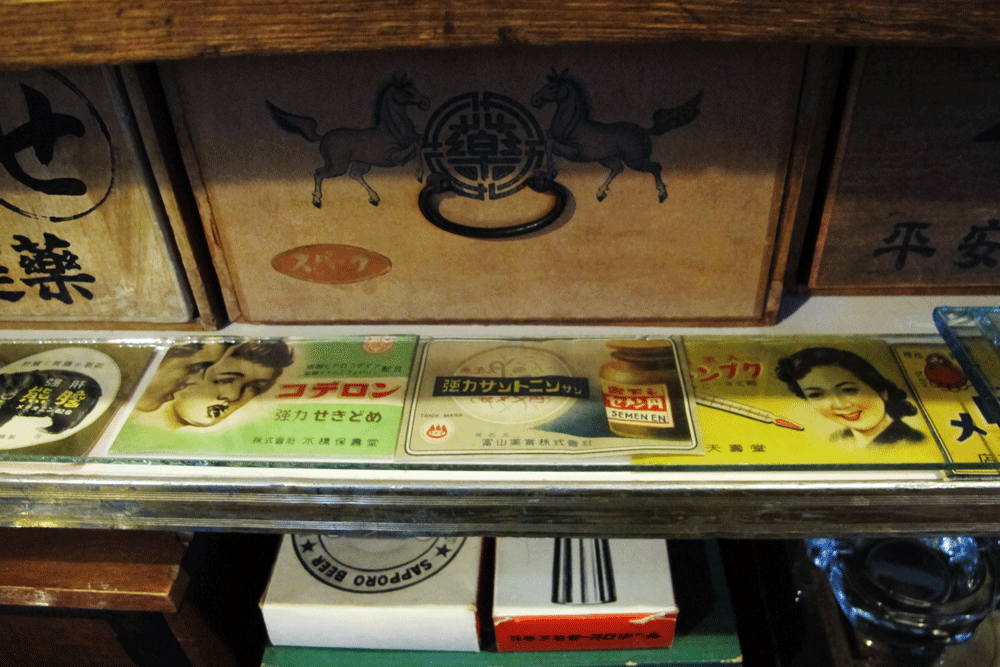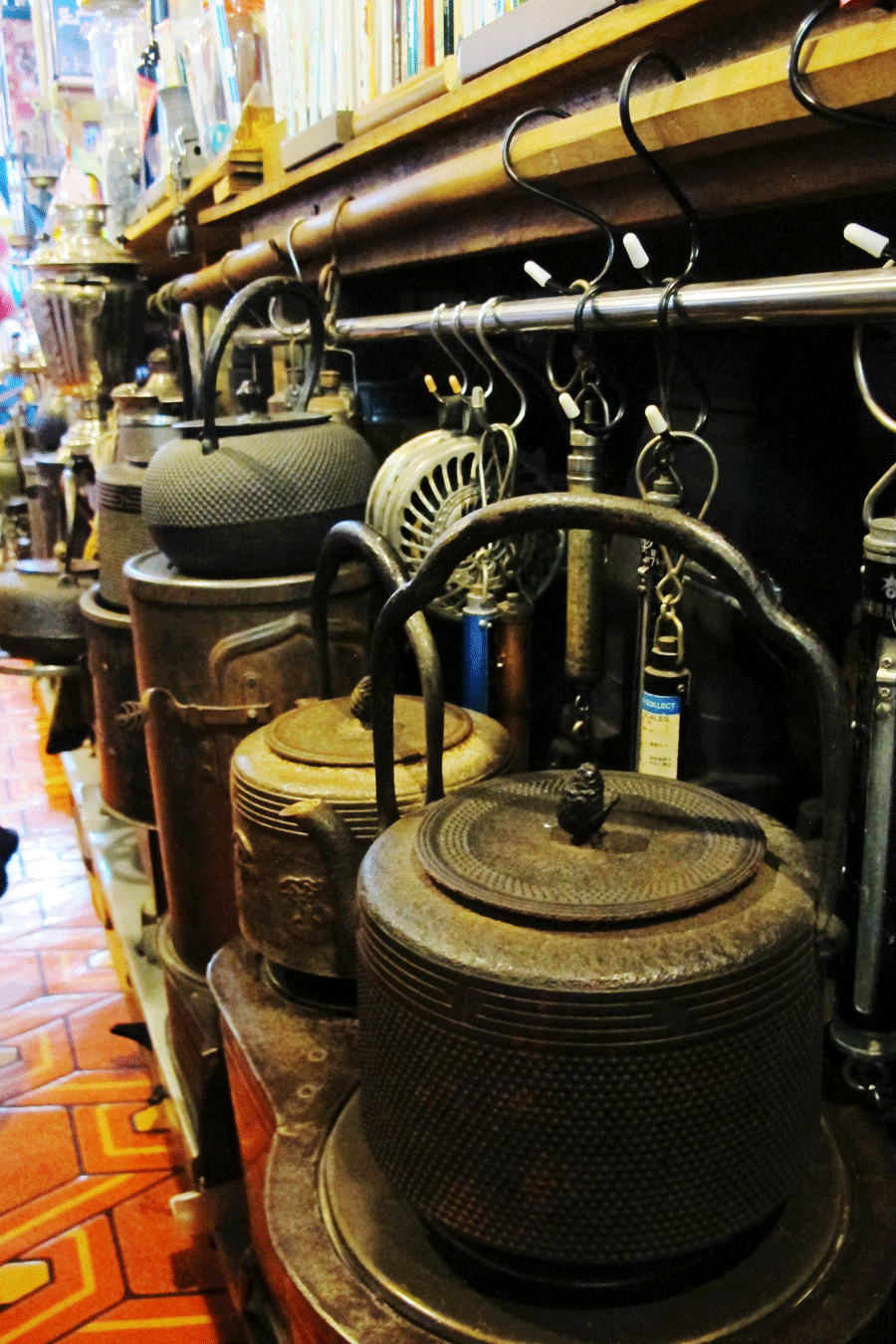 Had the privilege to hang out with fellow doodler Daniel Isles aka Dirty robot, nice guy and great artist.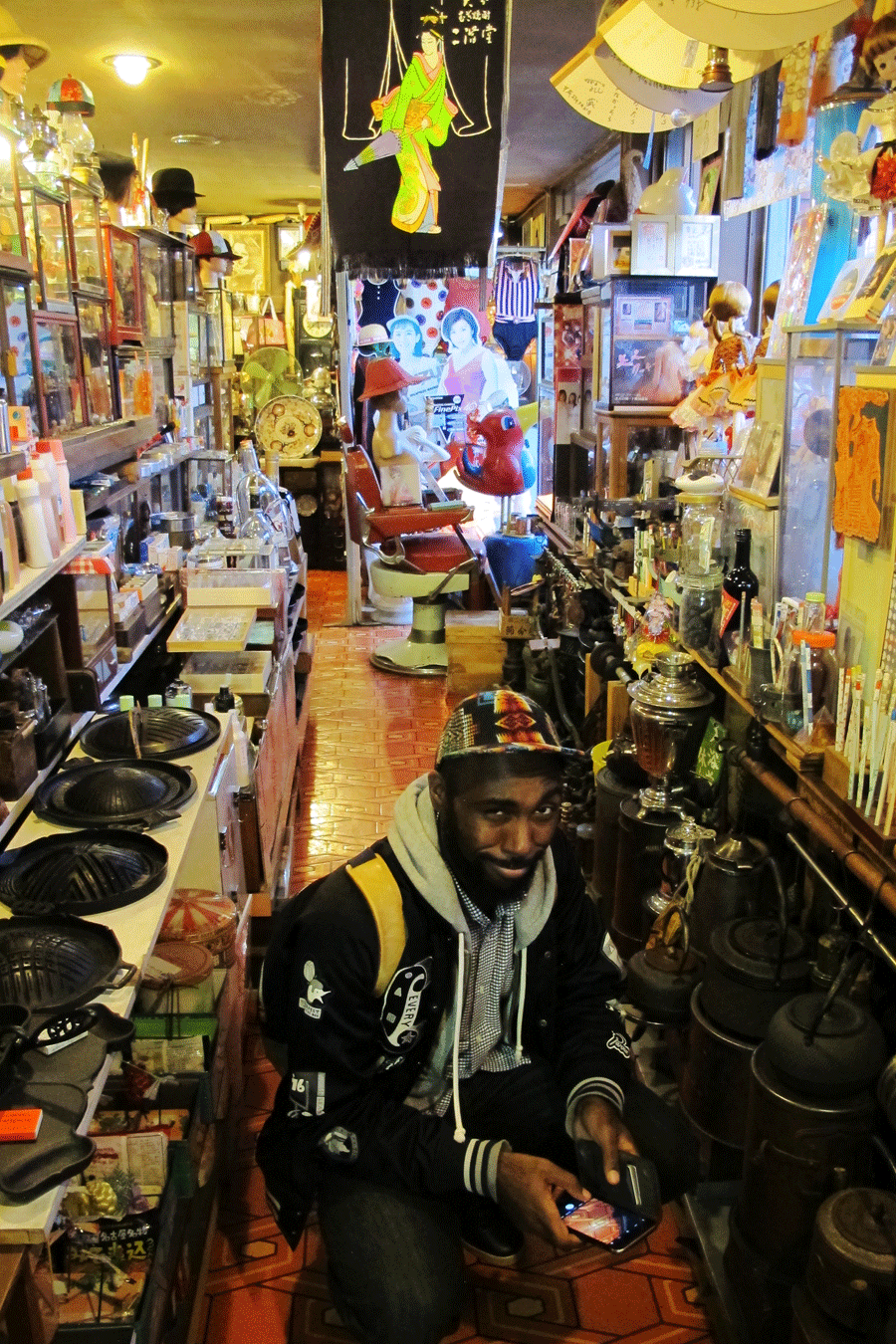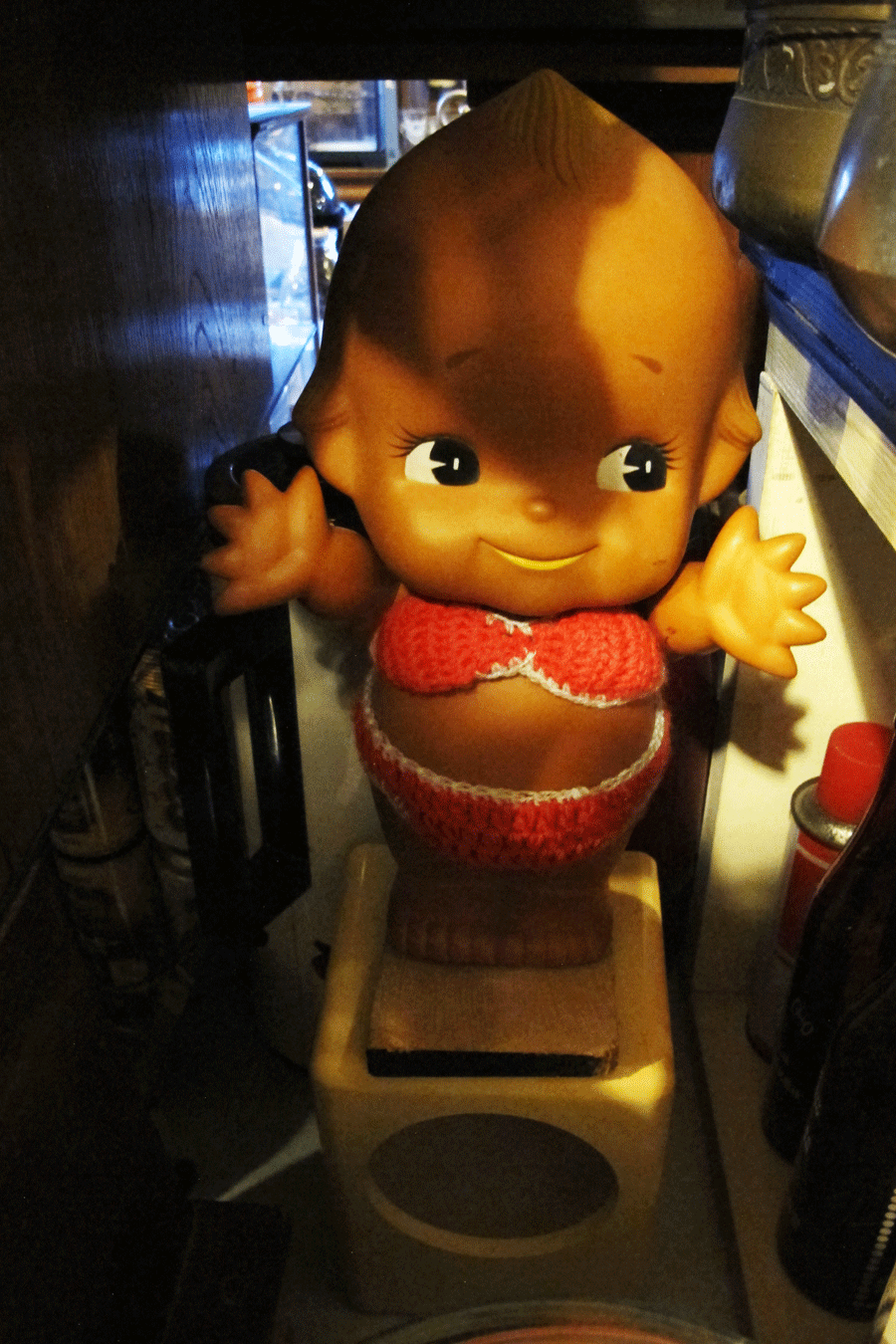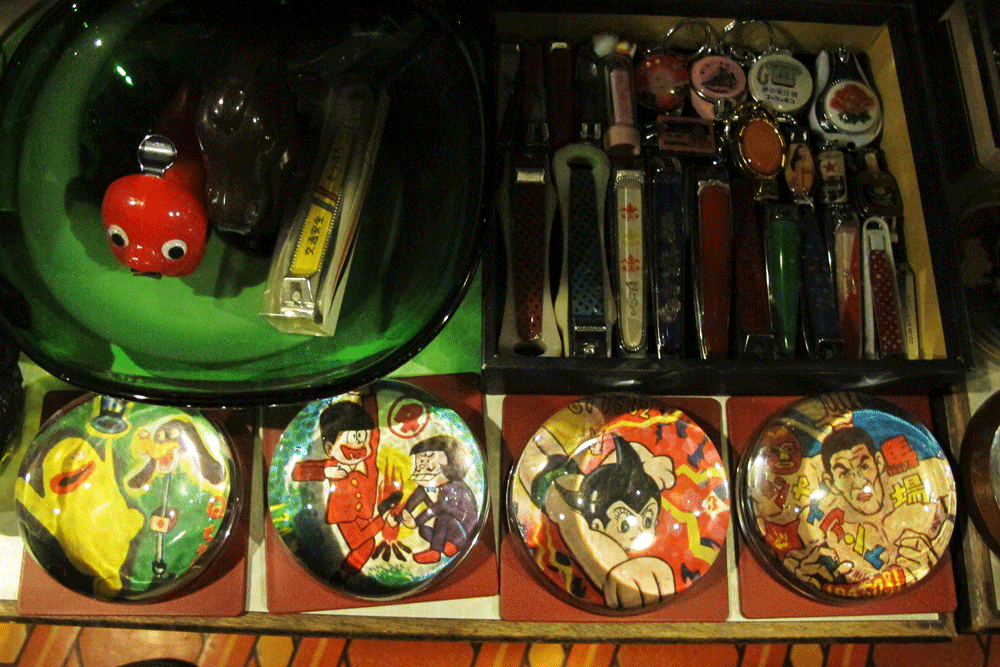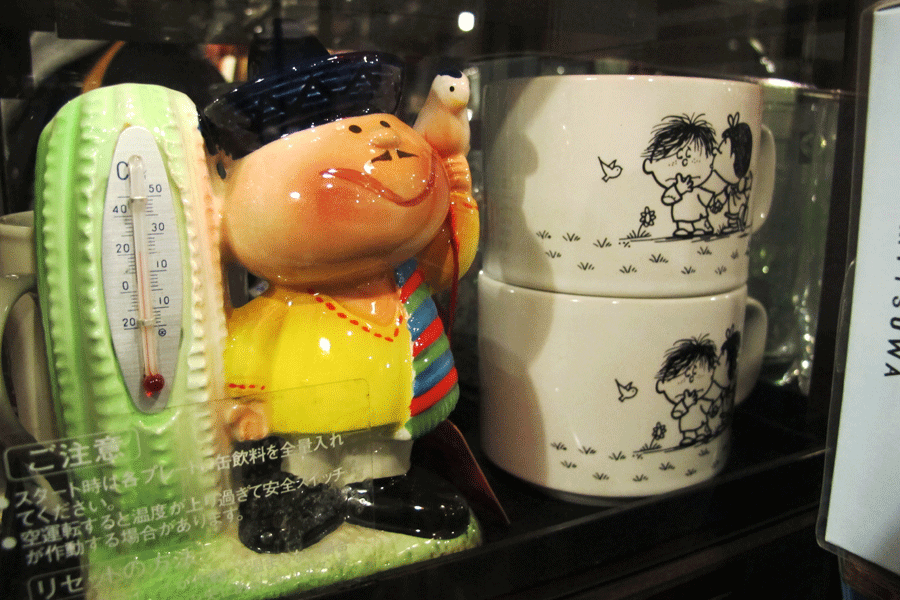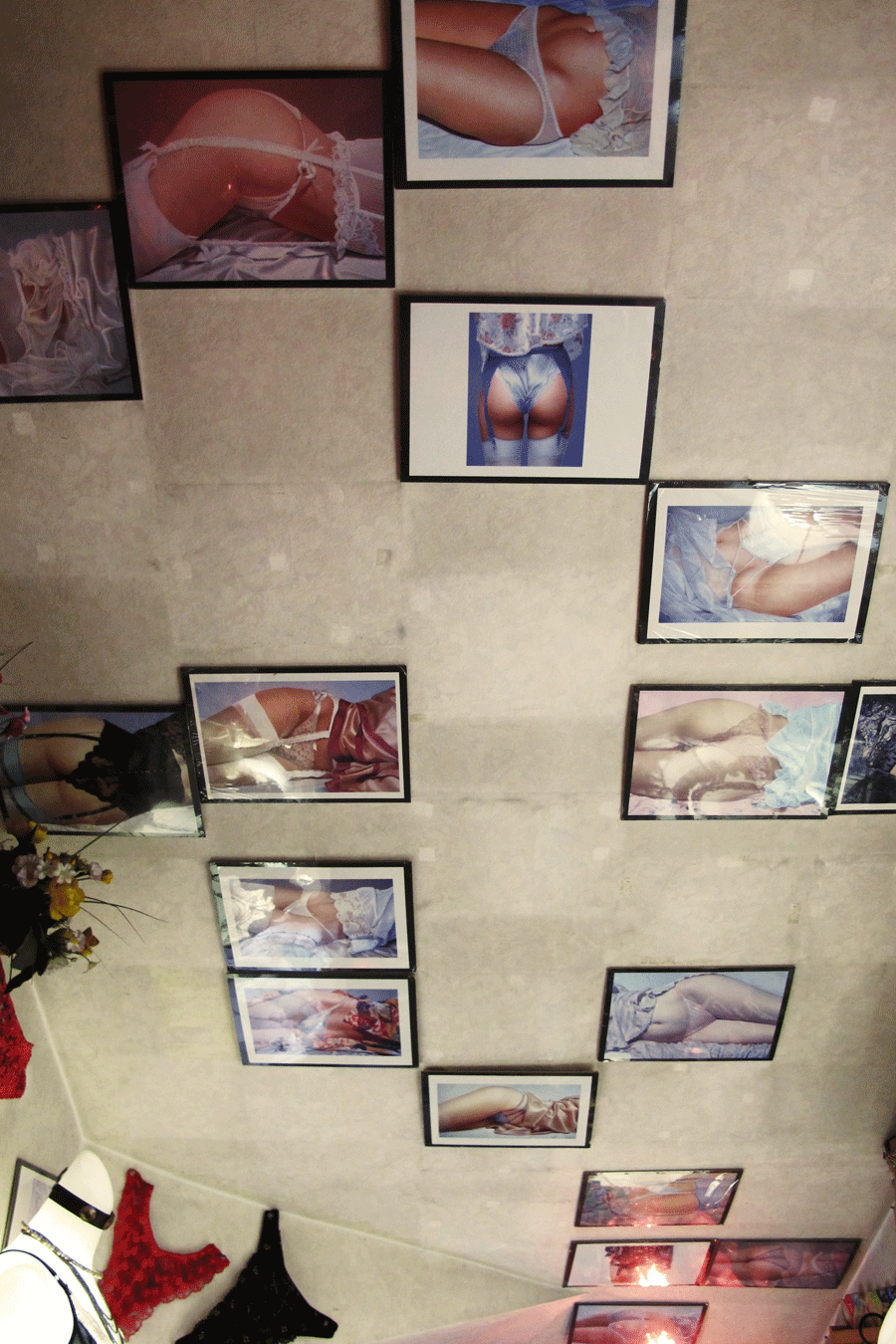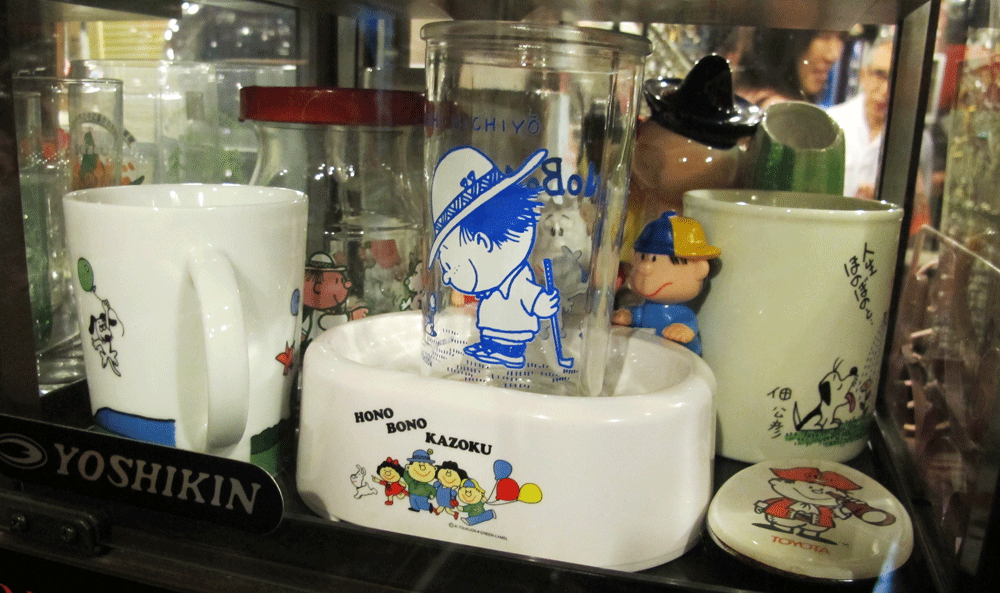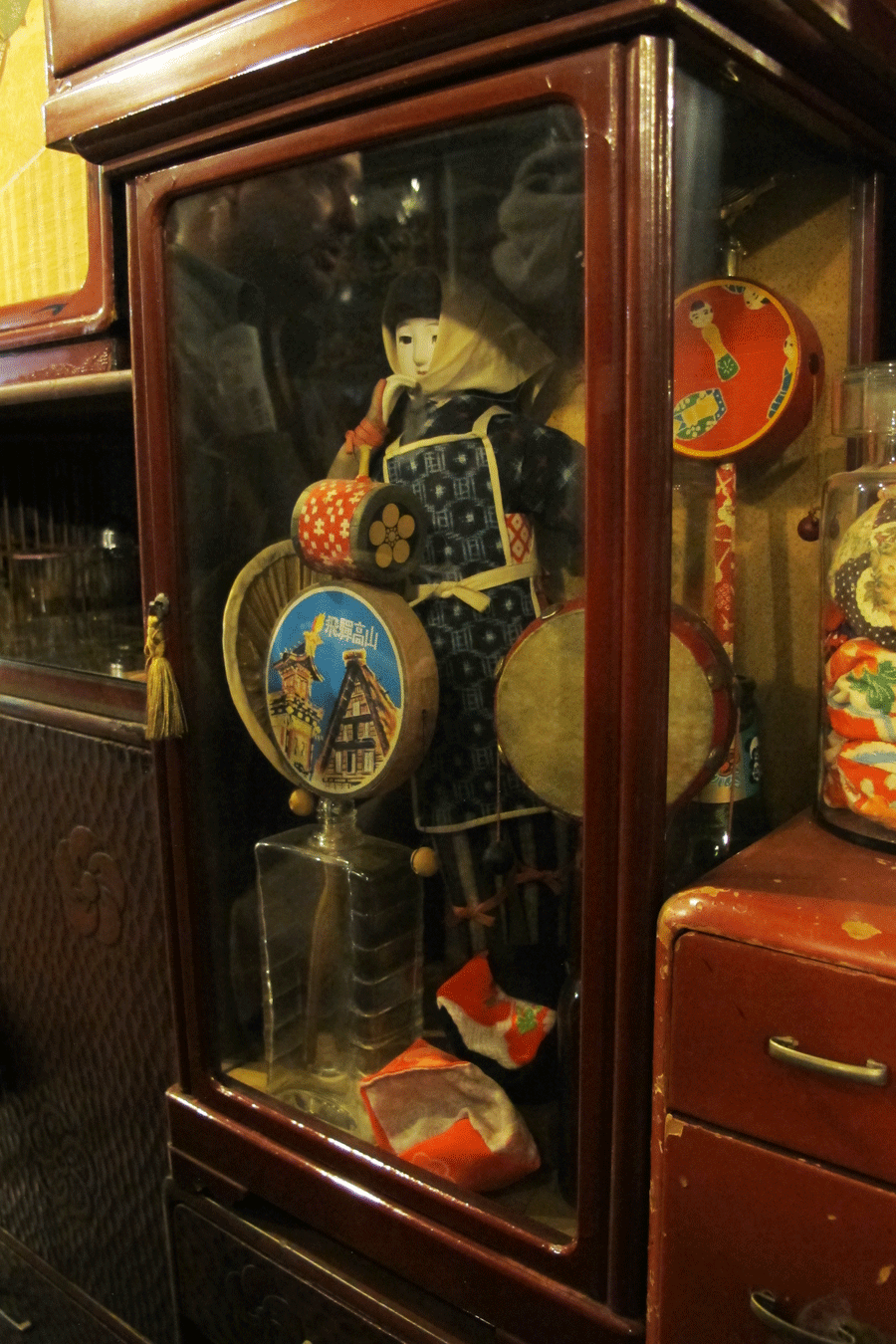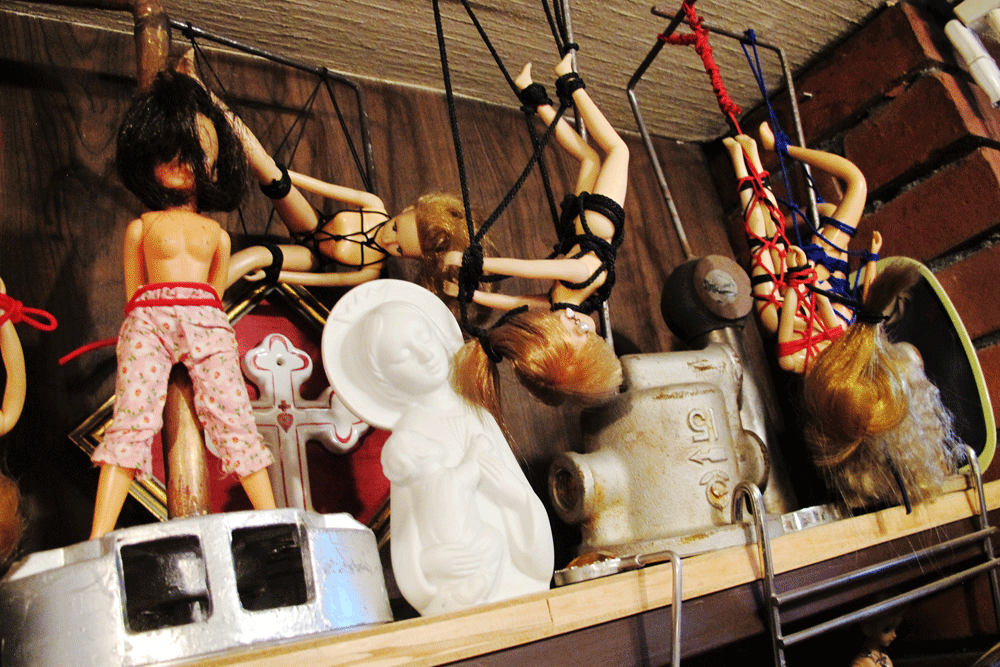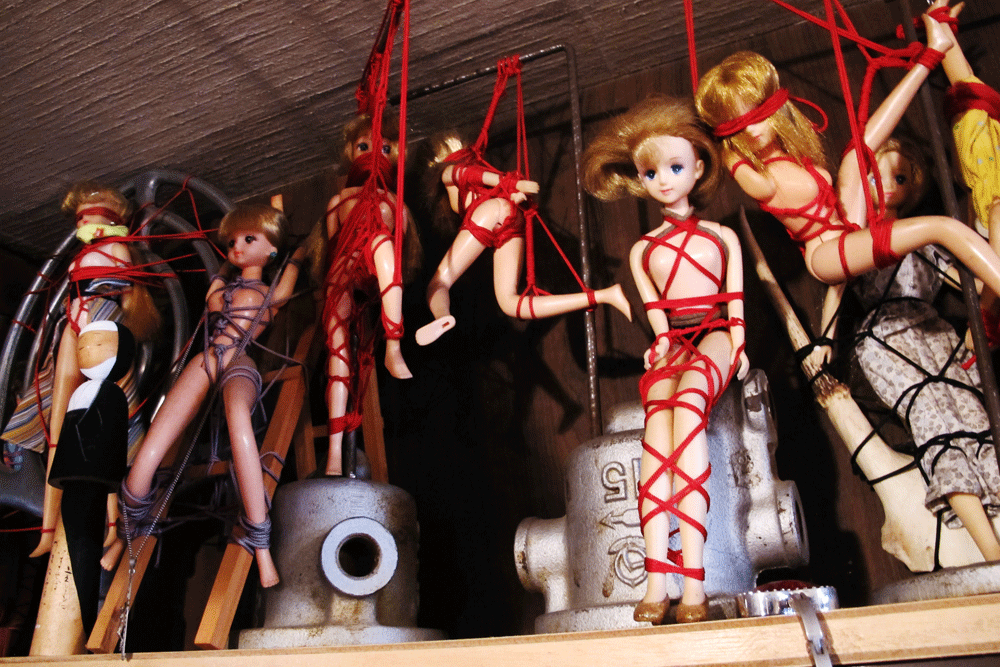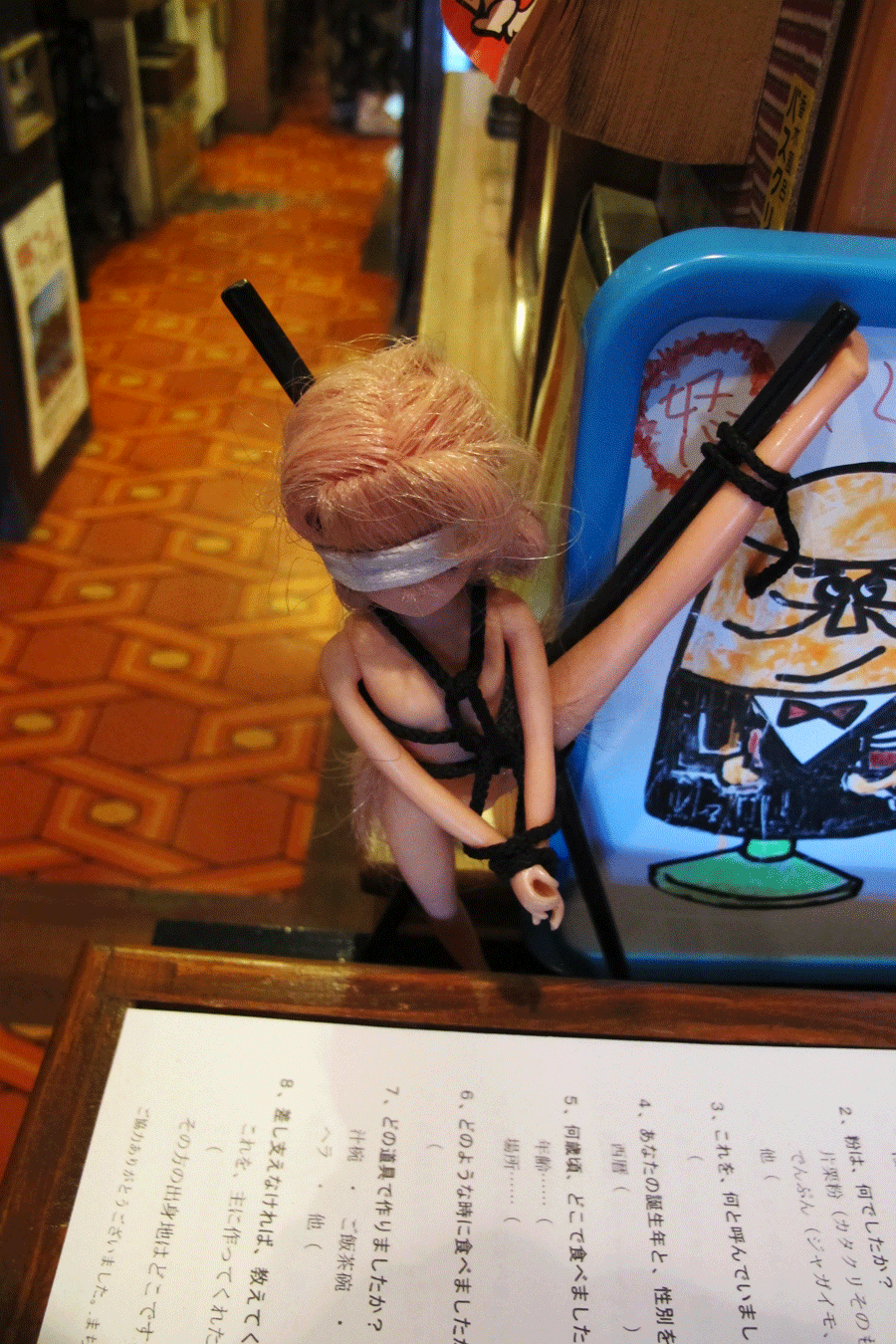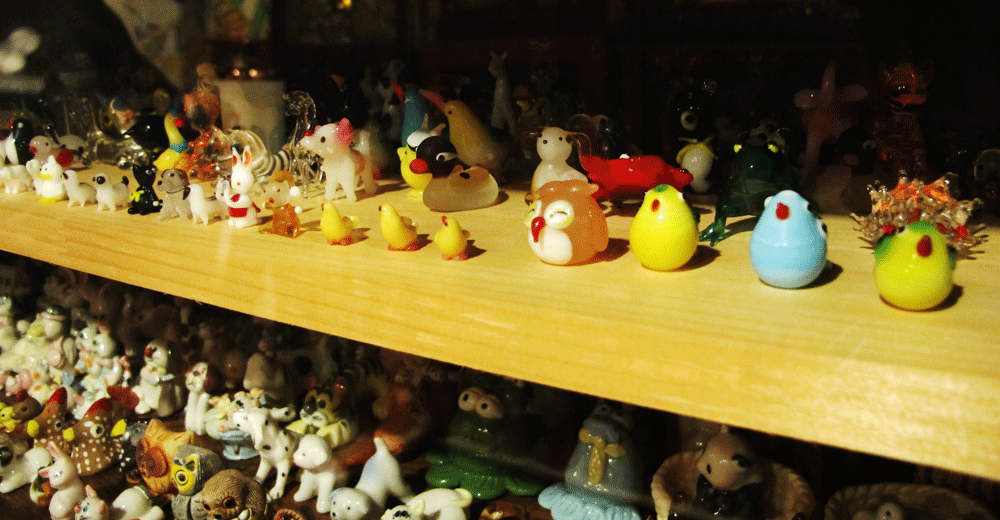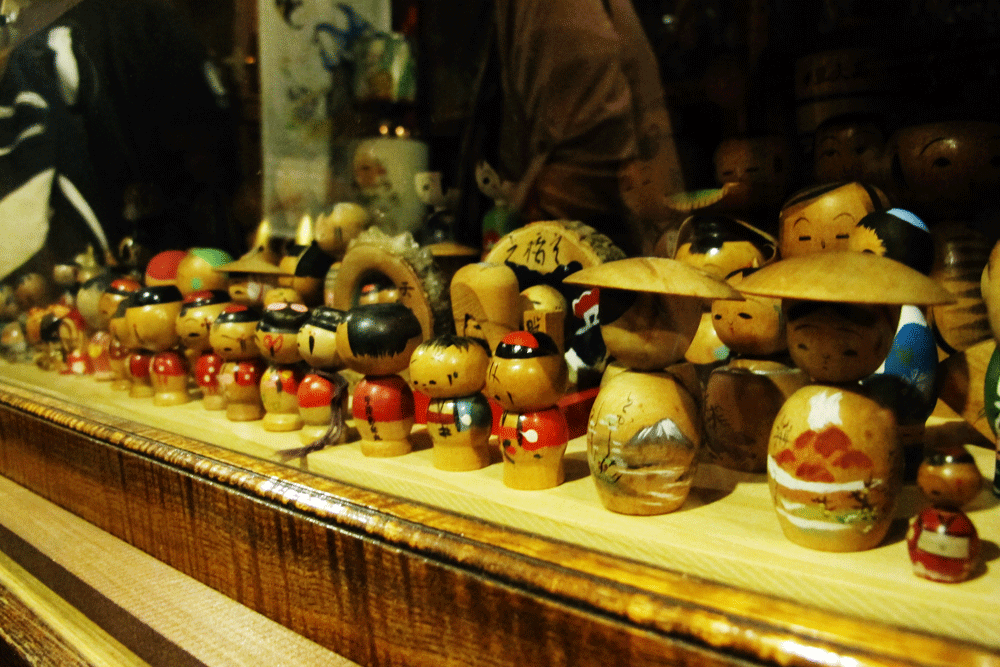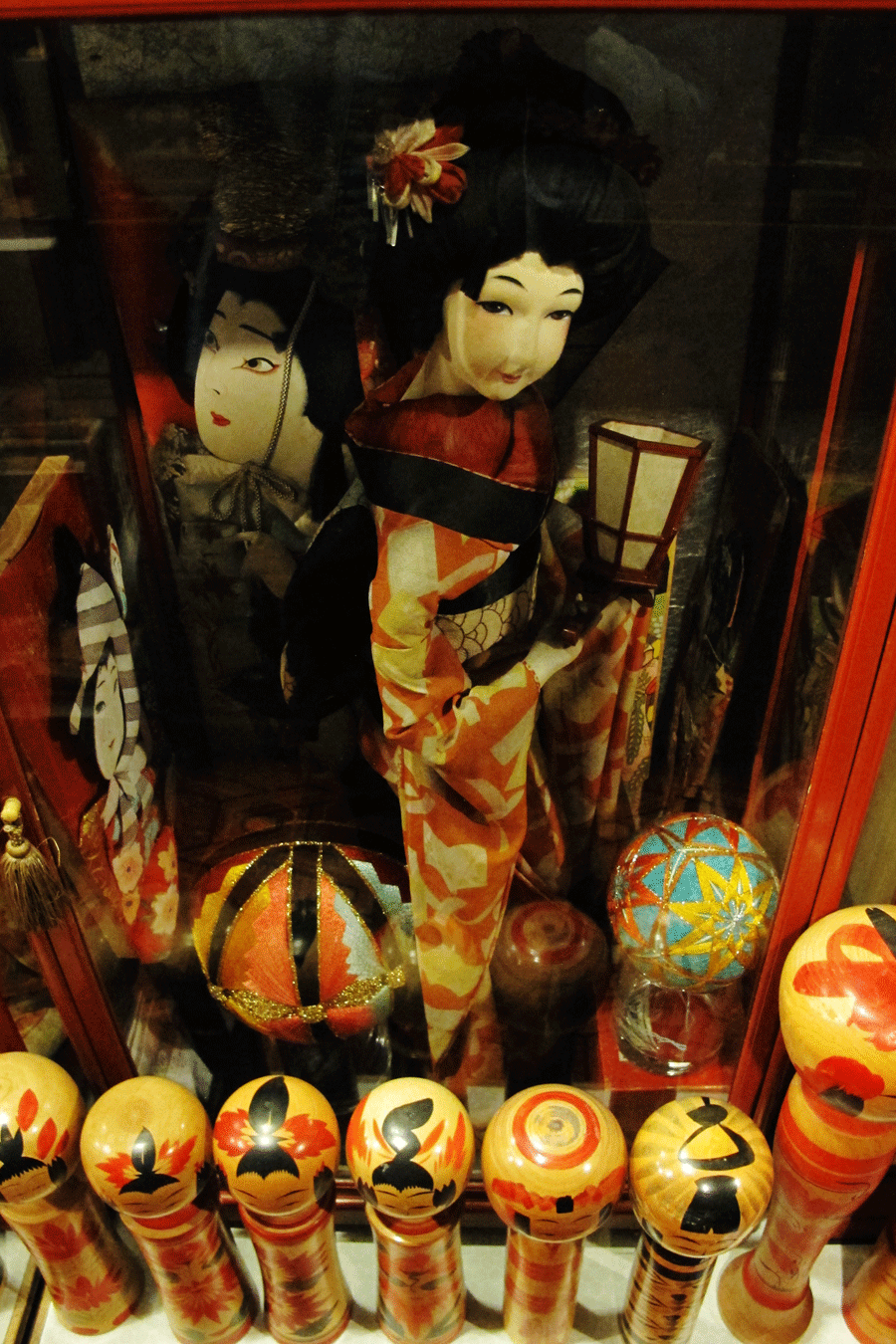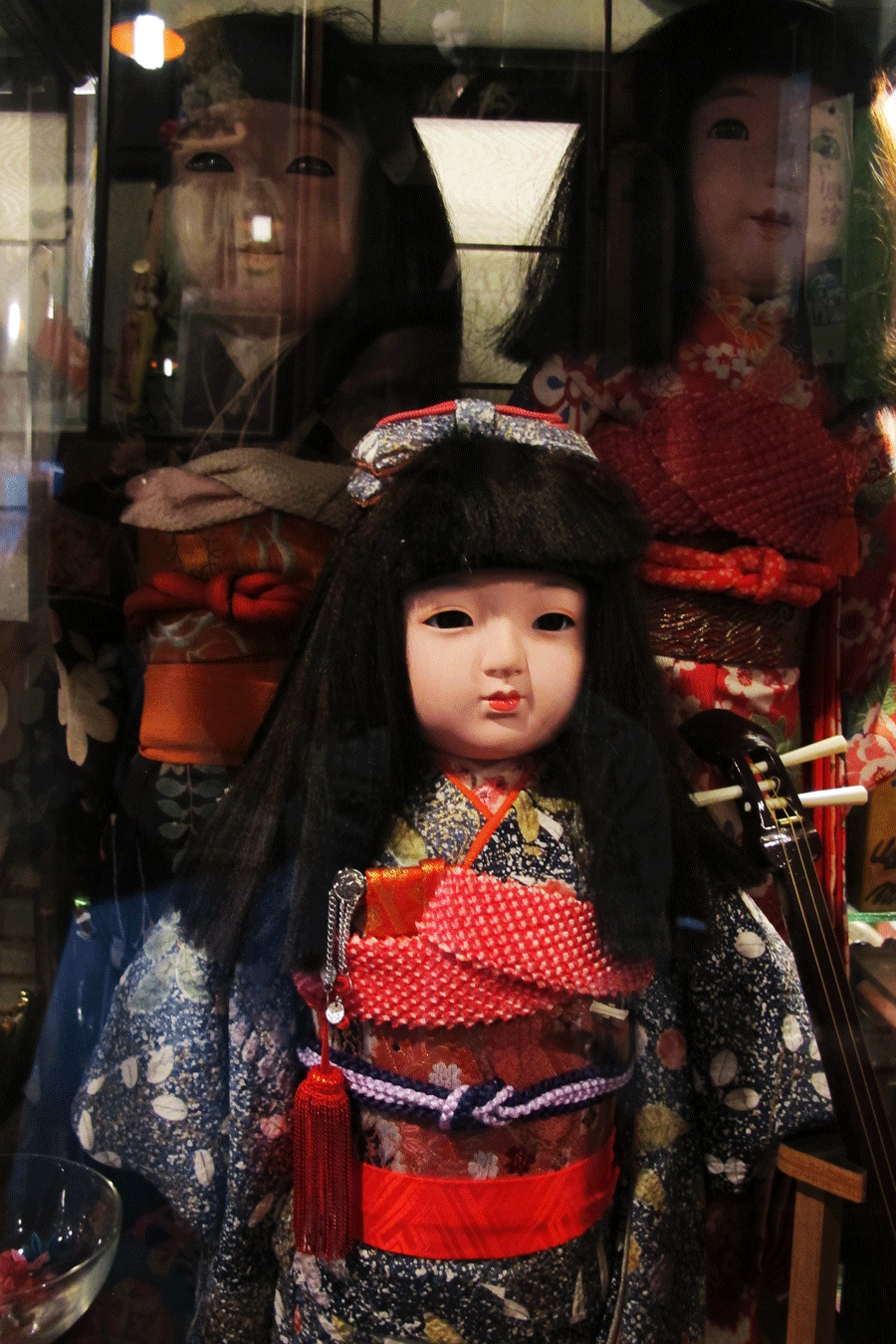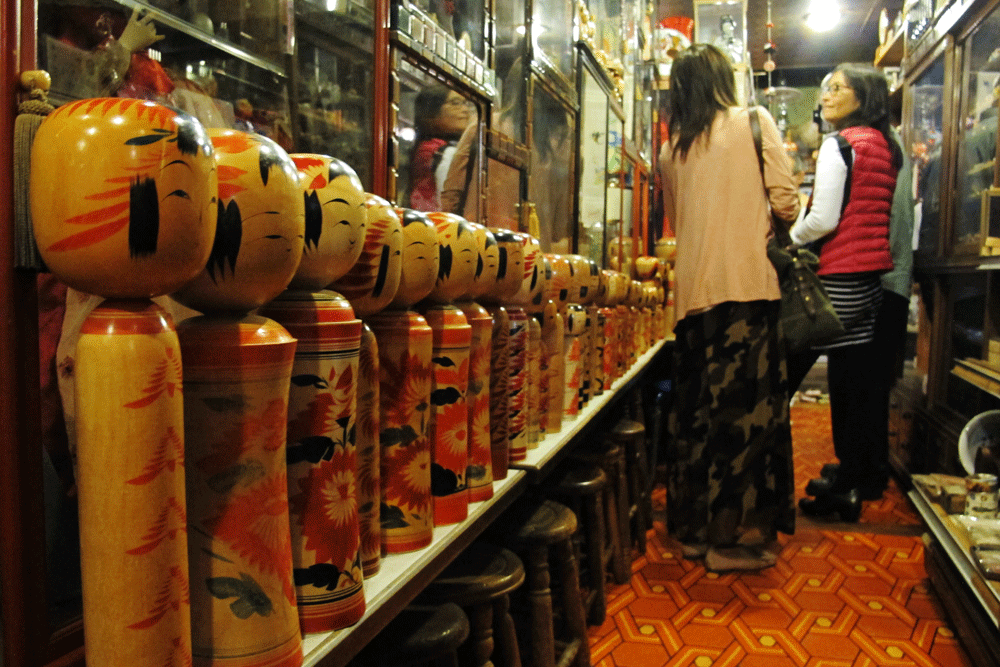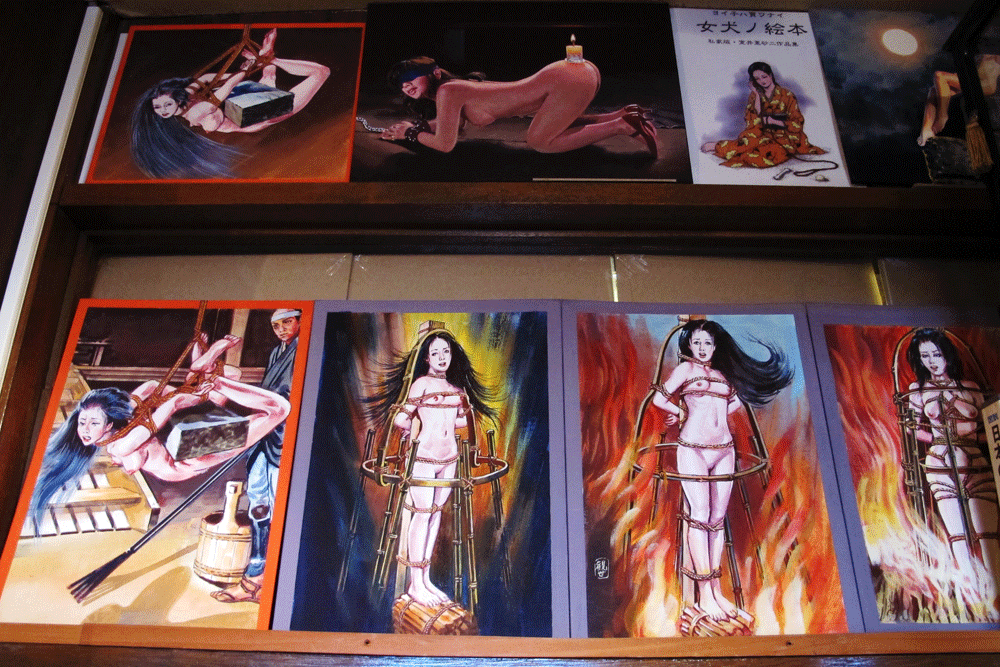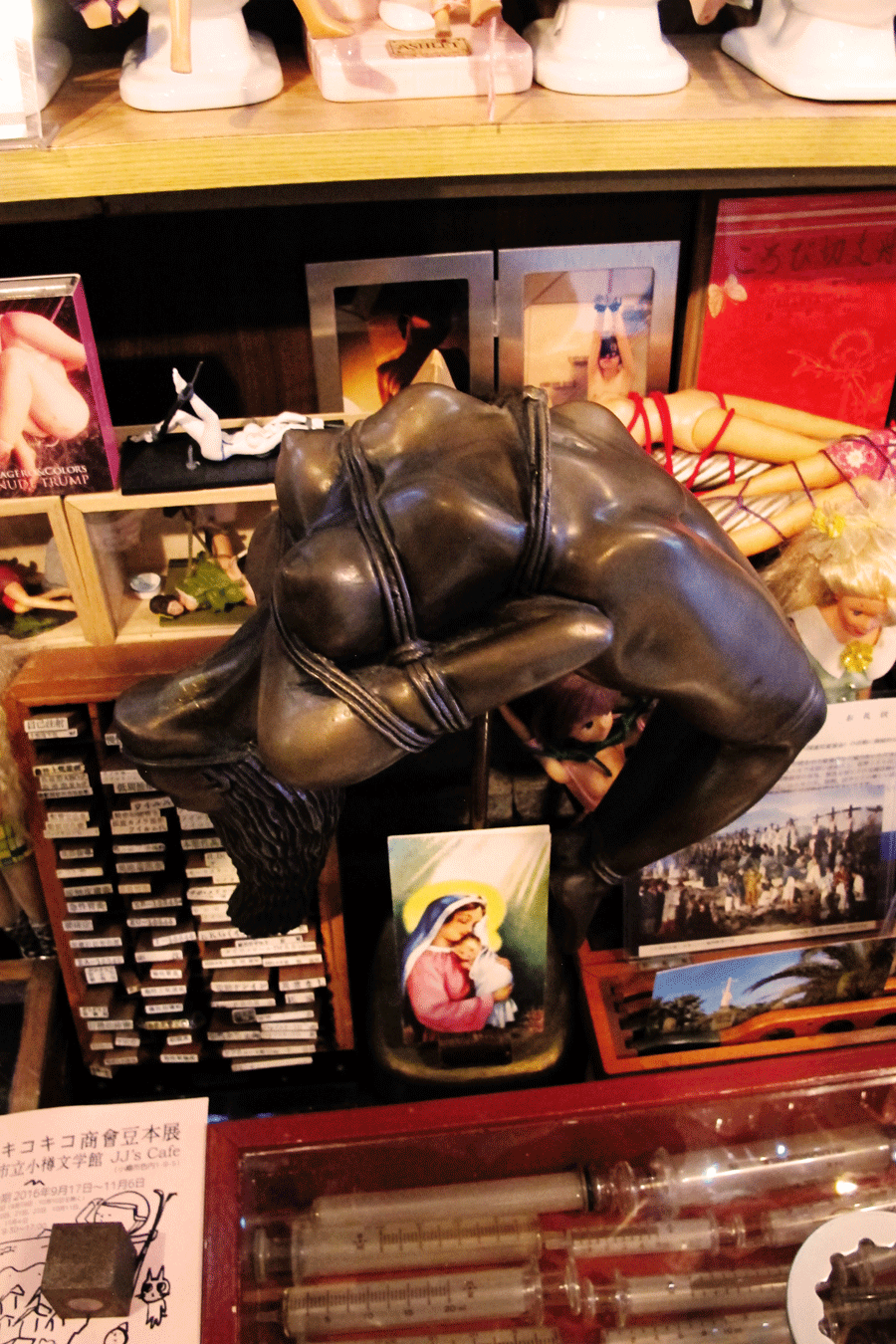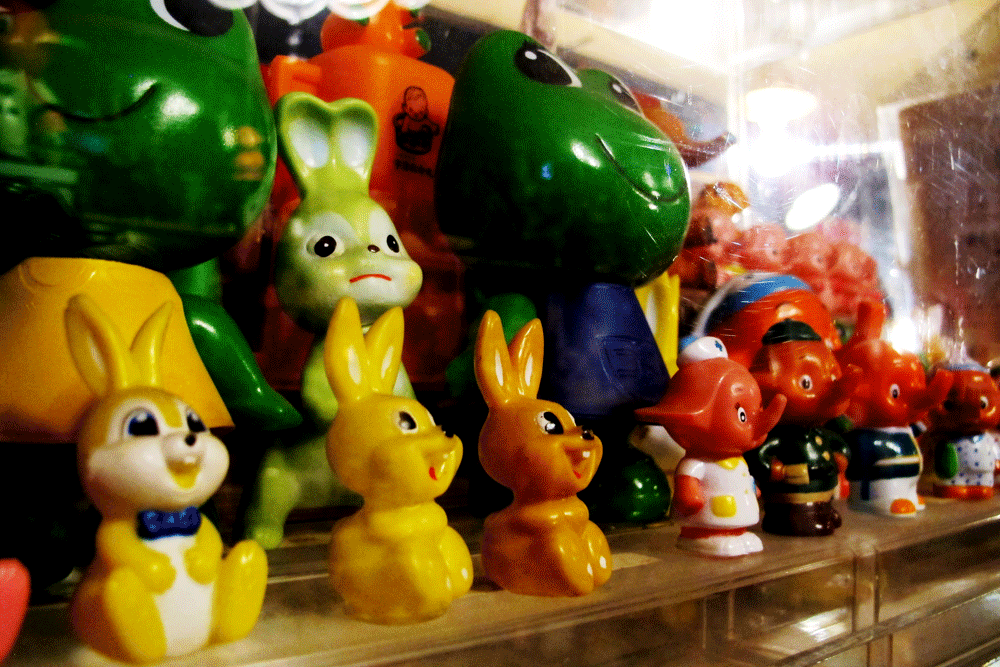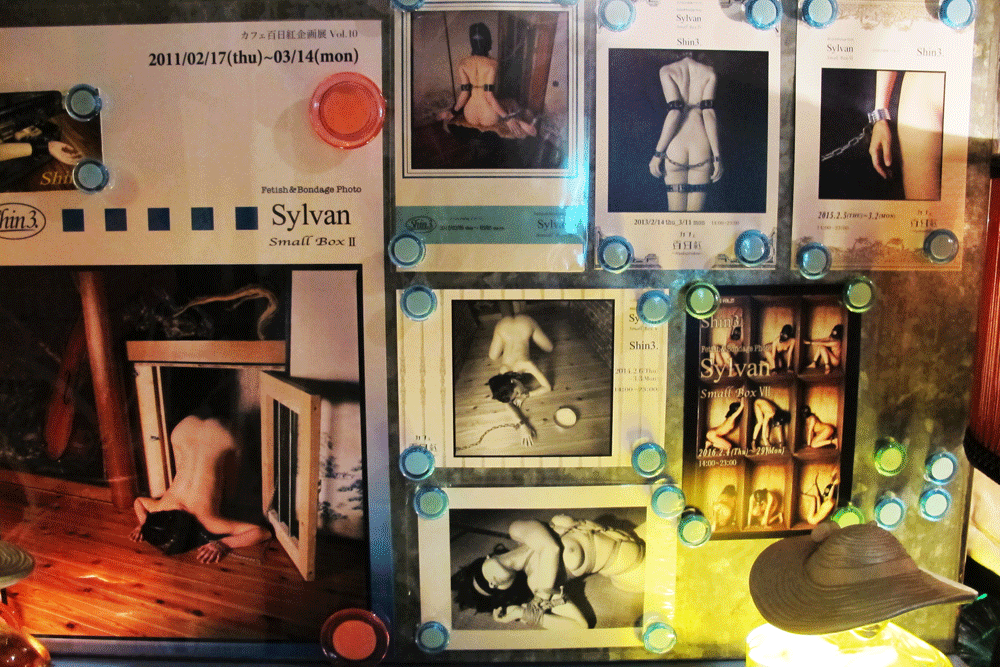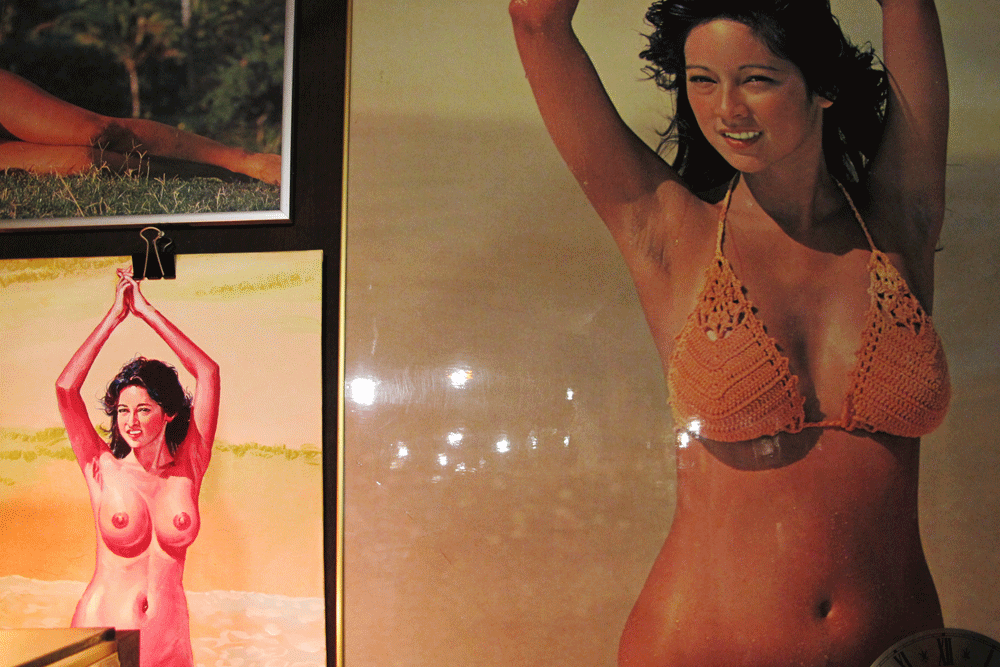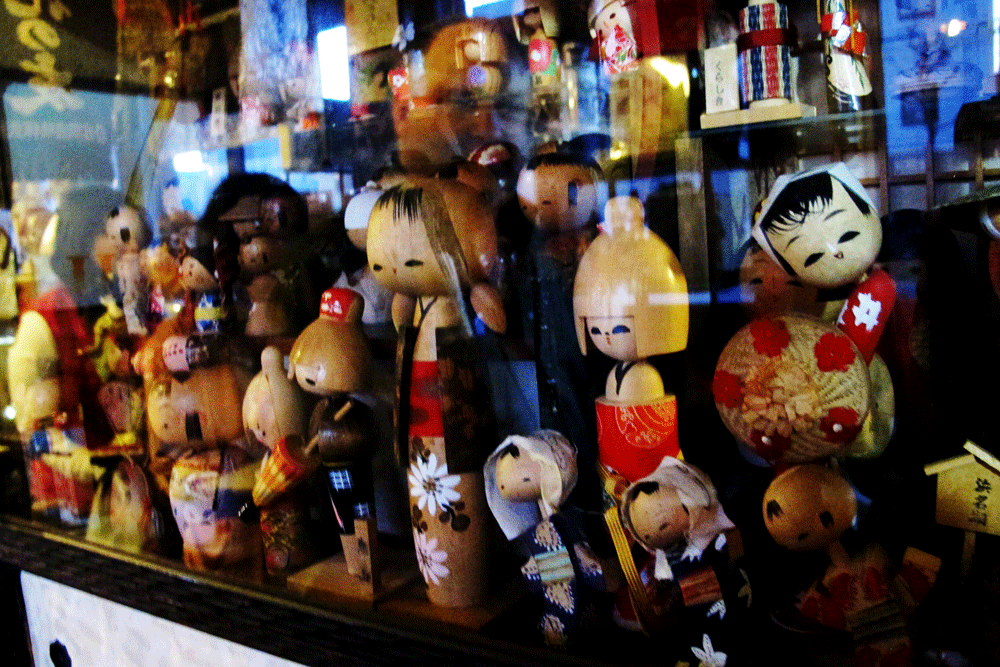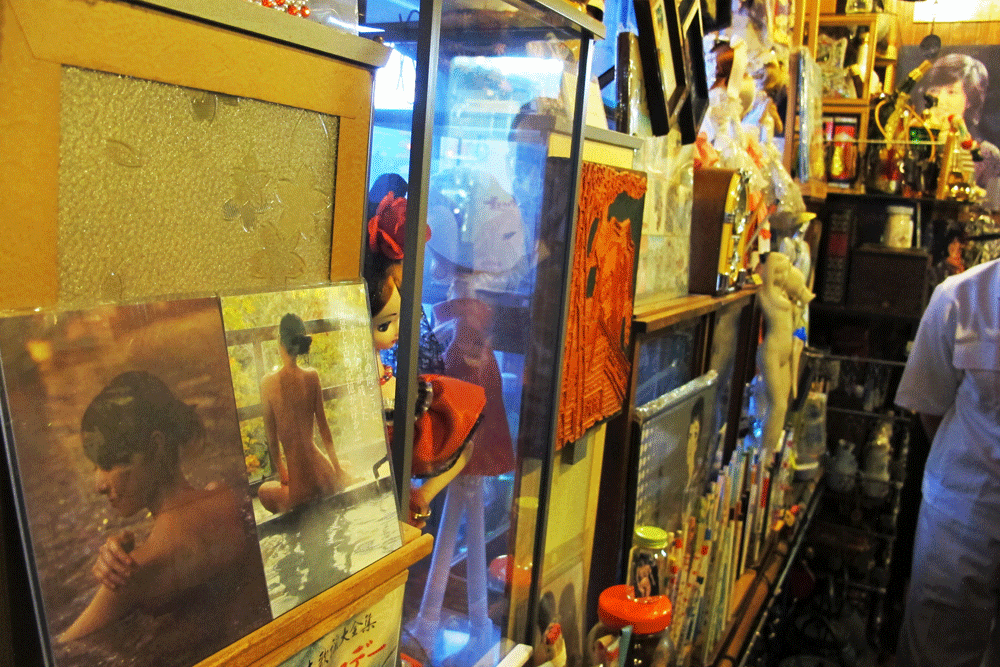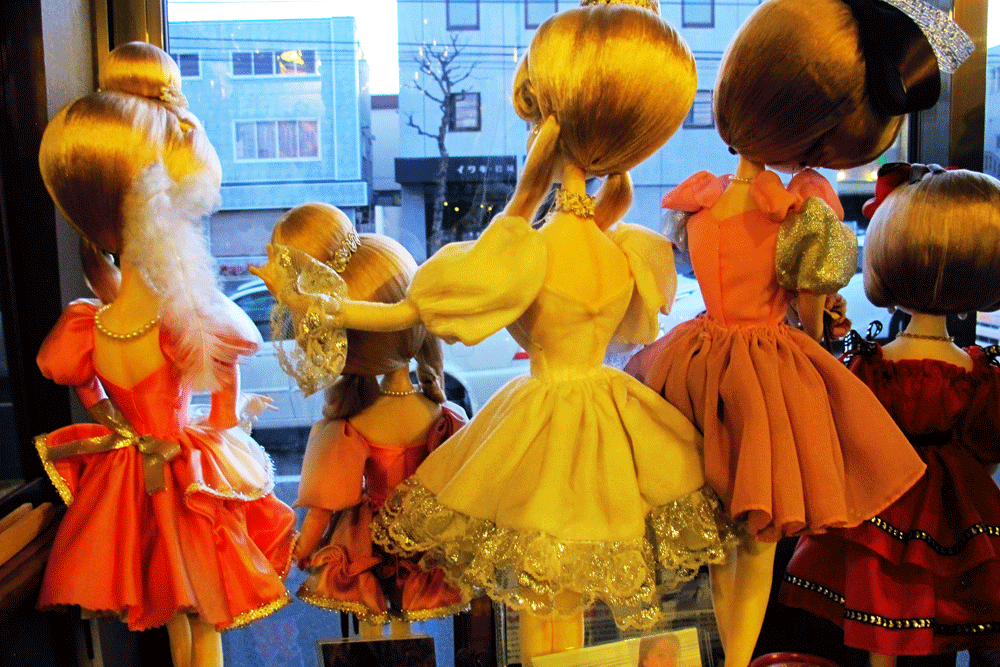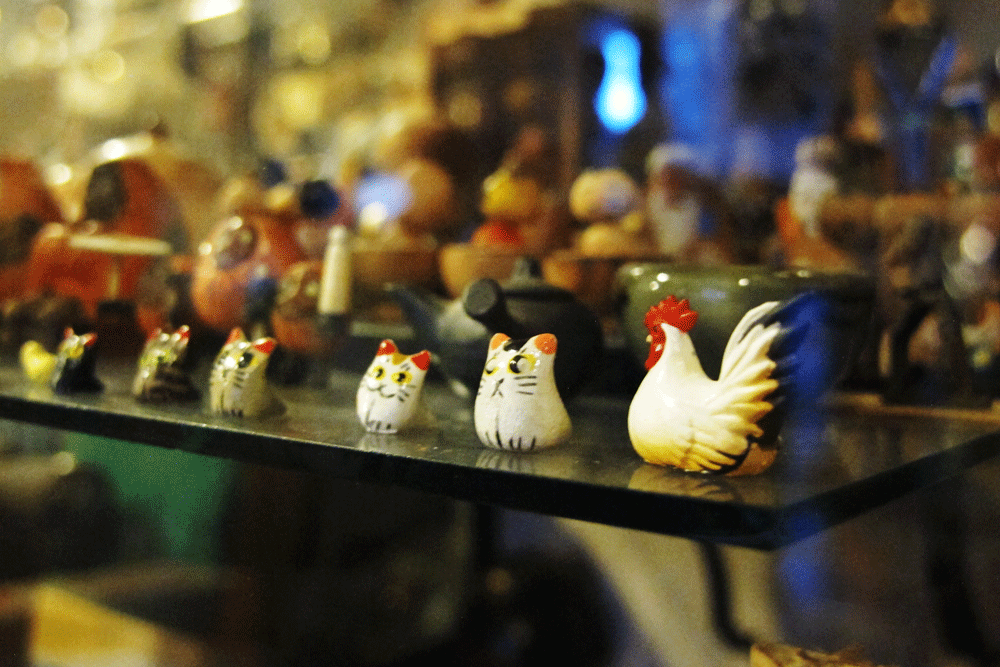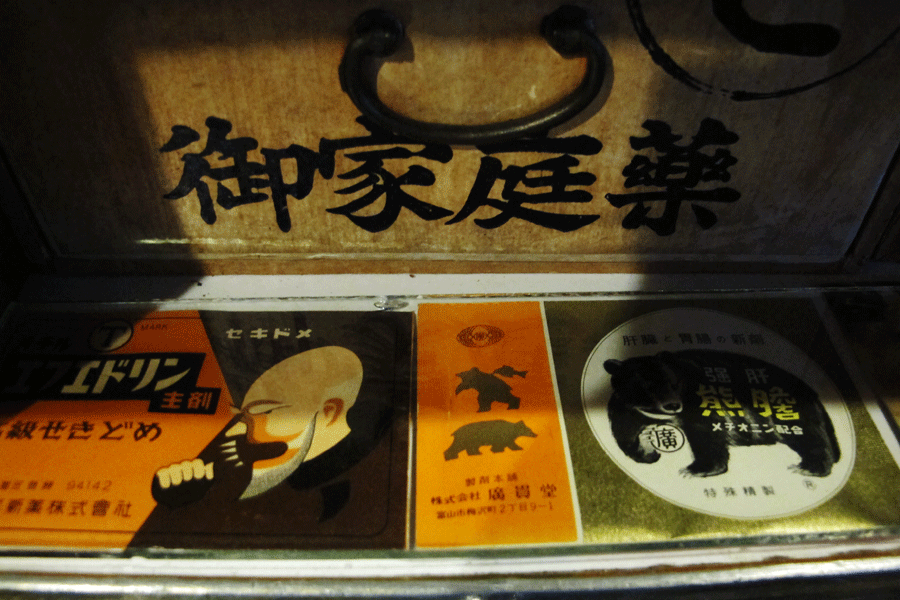 Mr. Kazutaka Saka.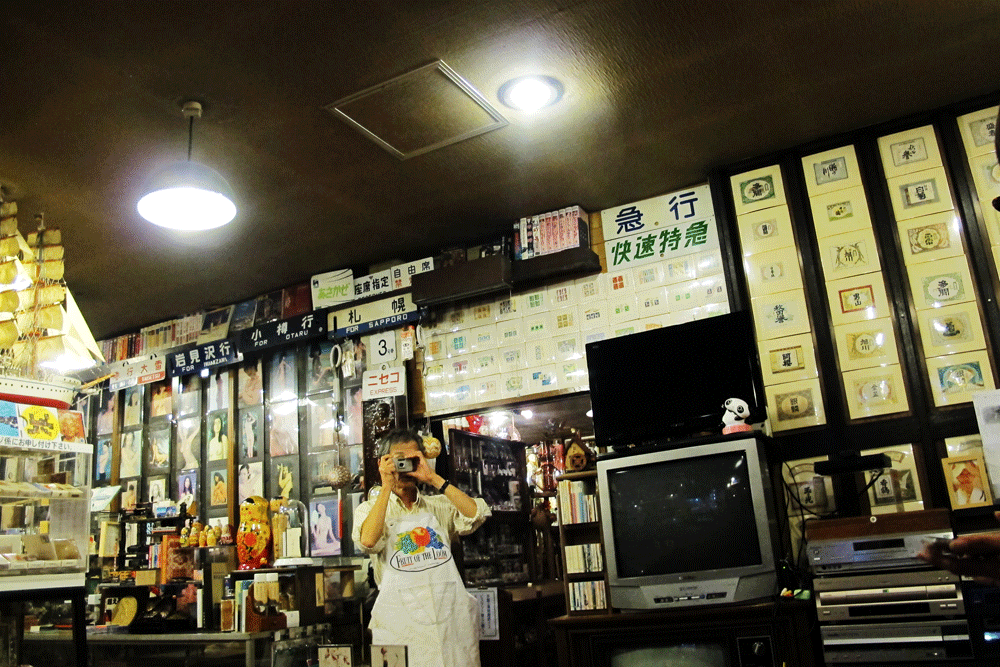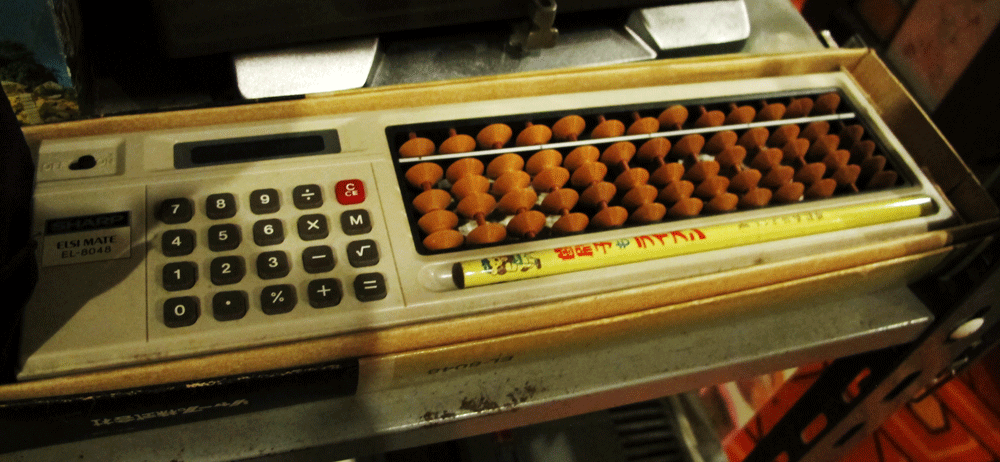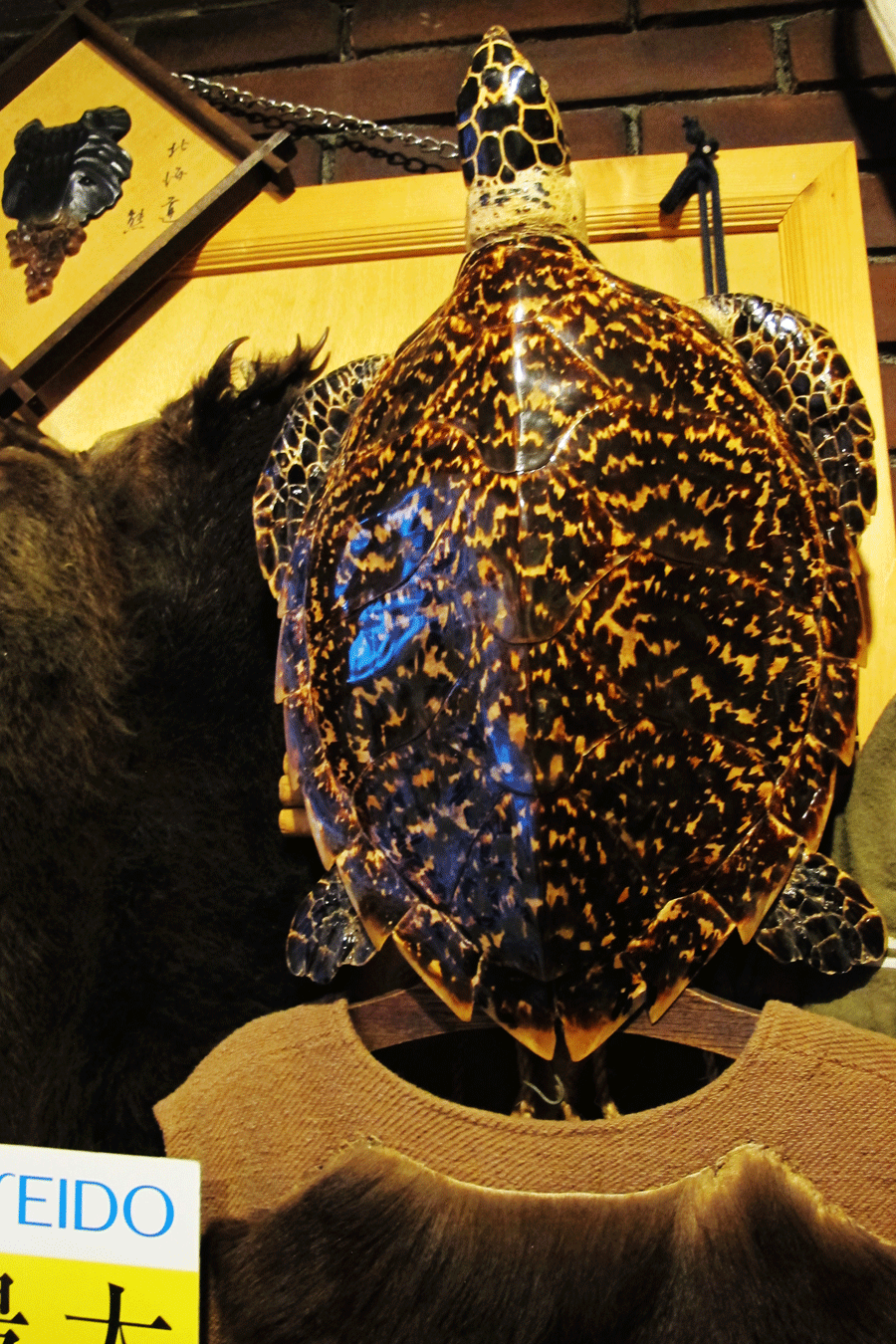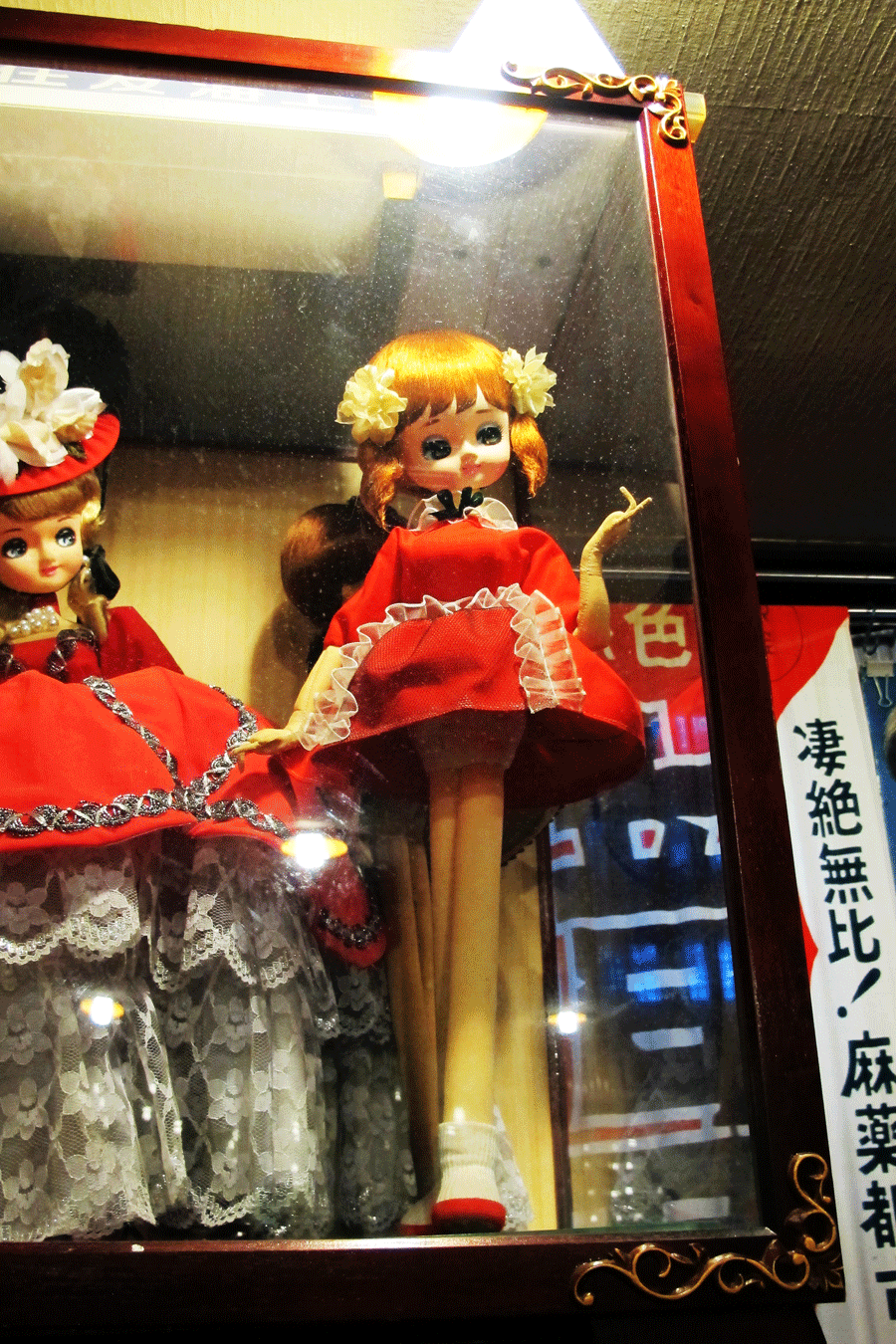 Olympus PEN models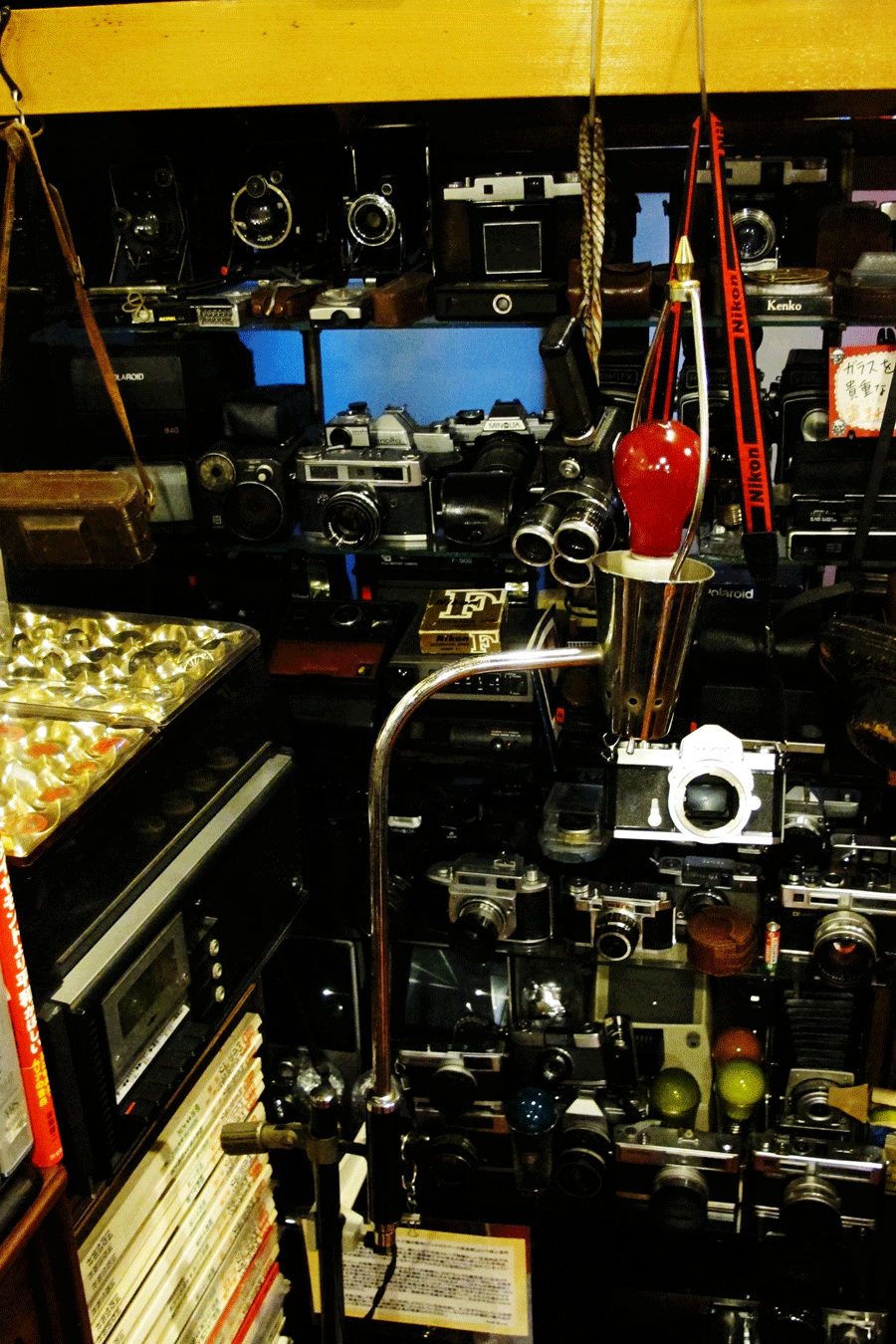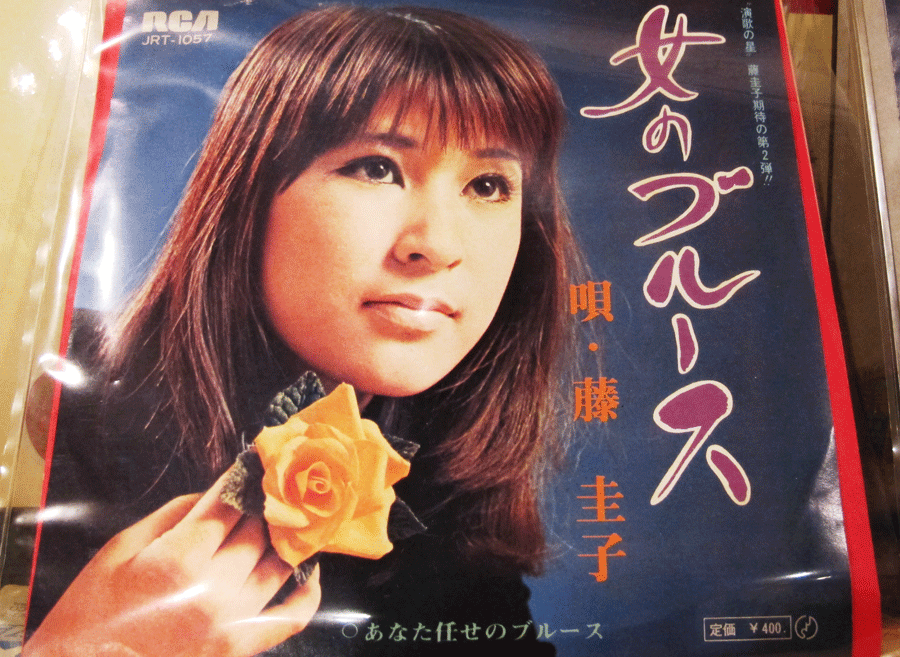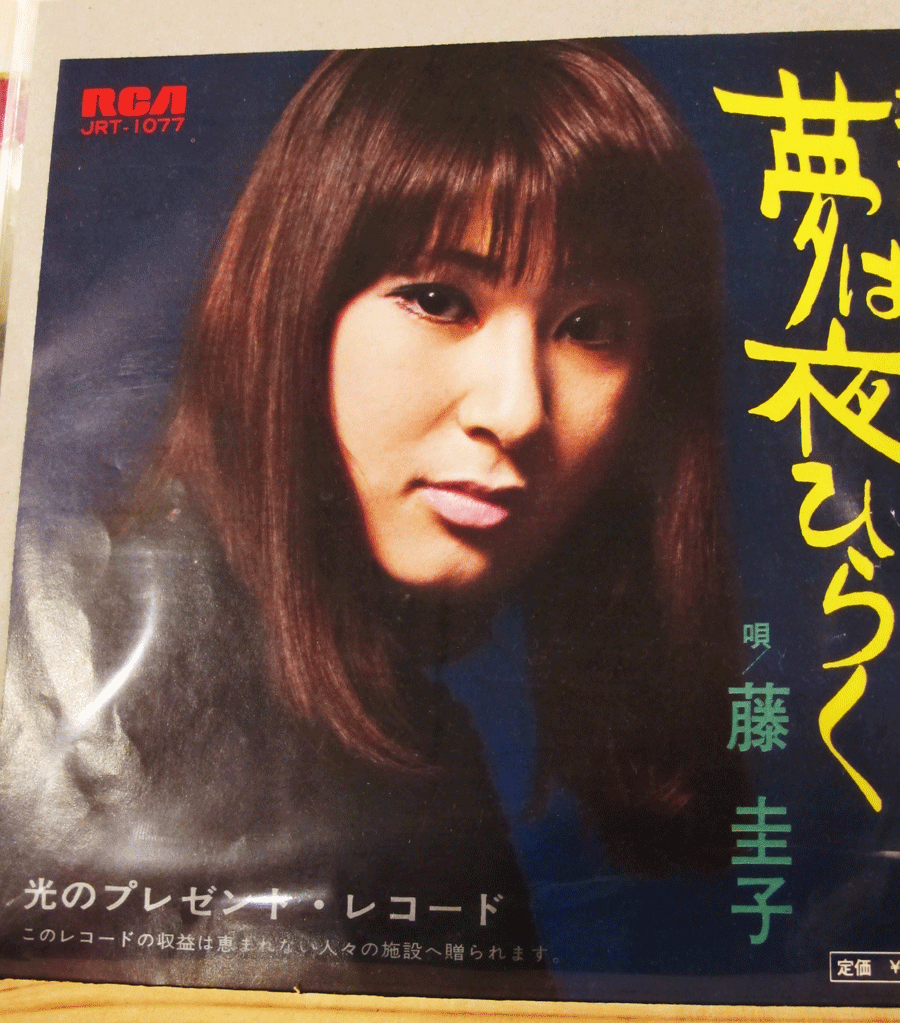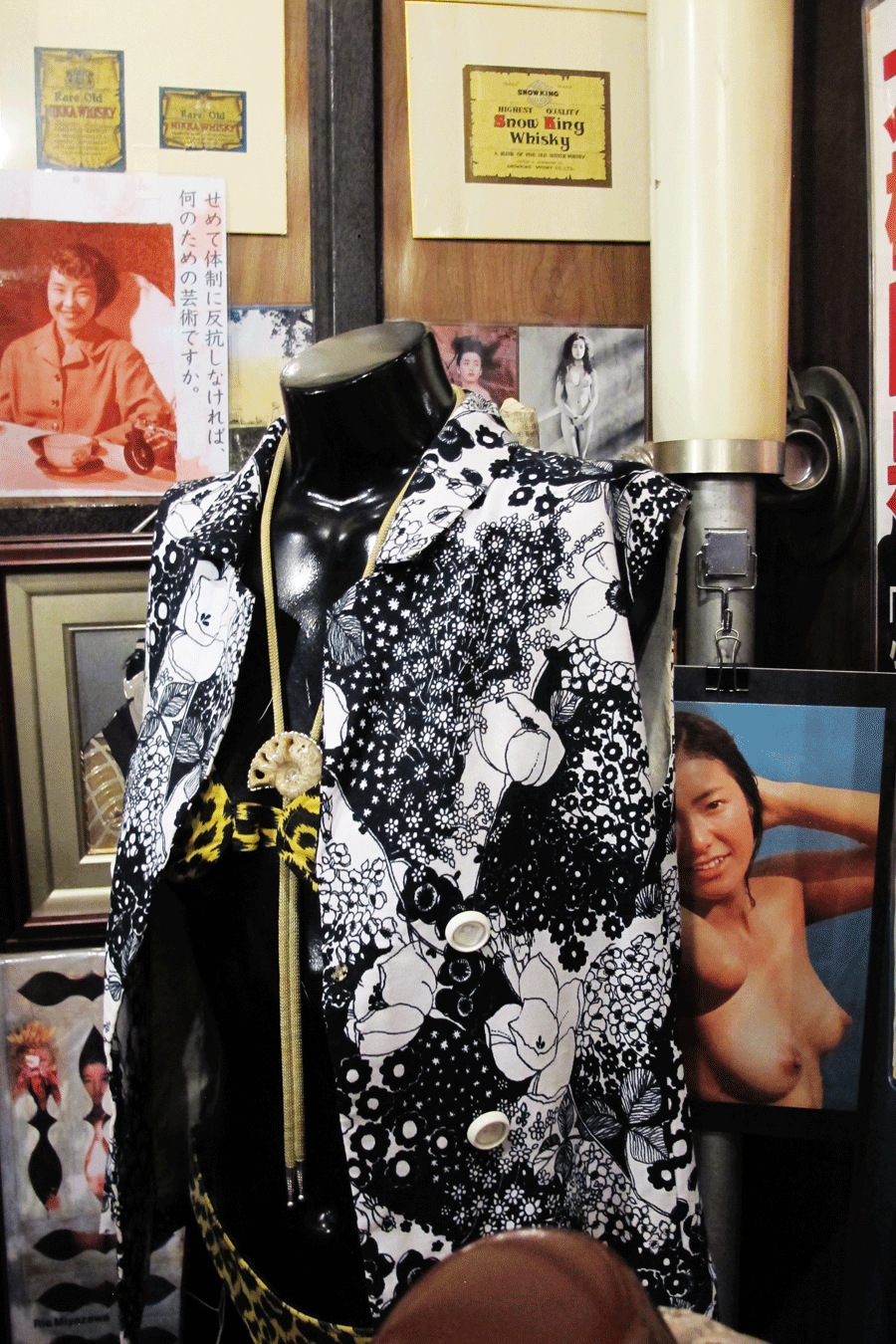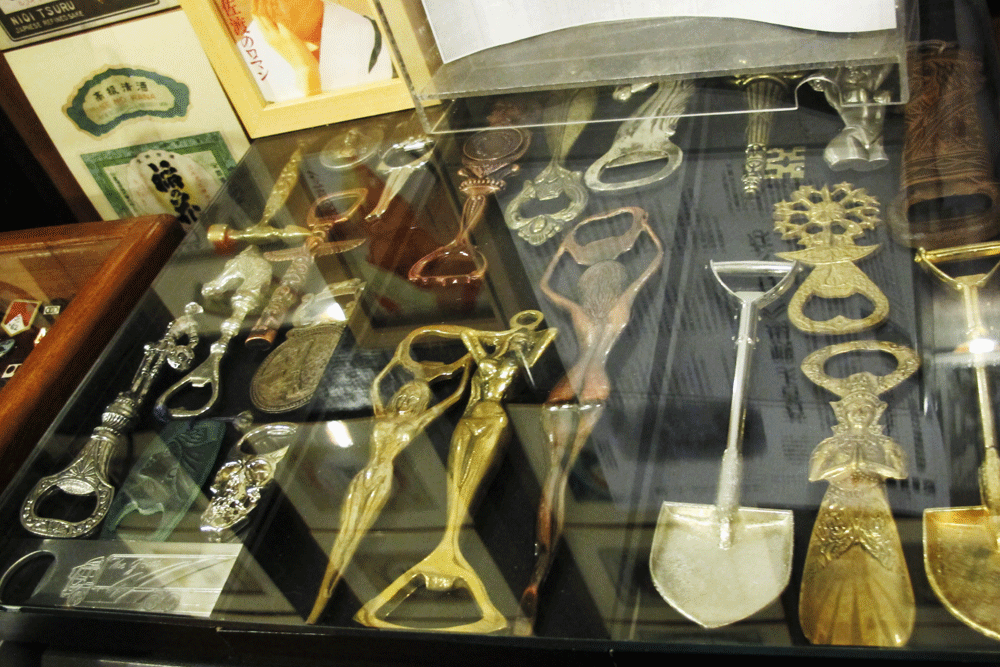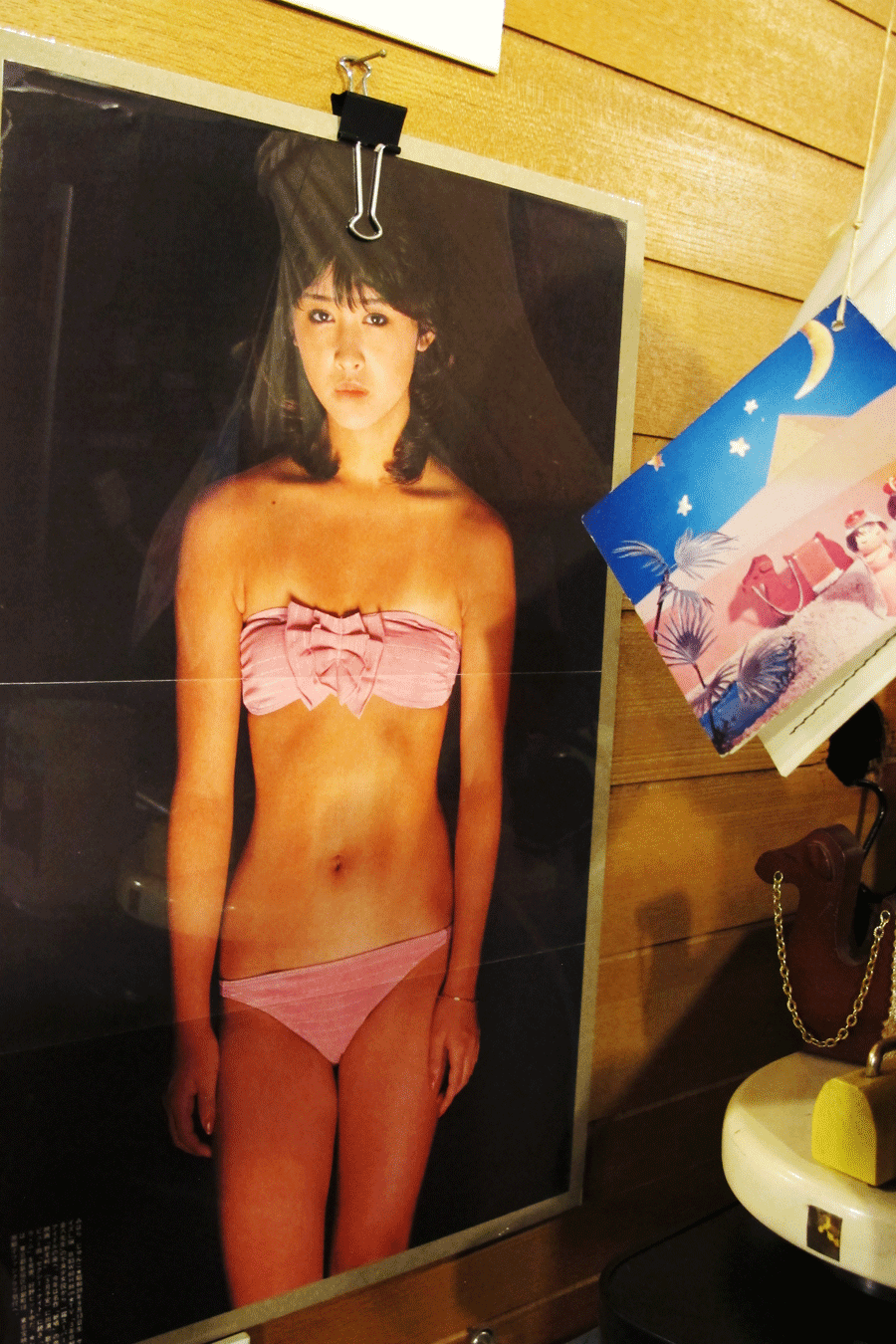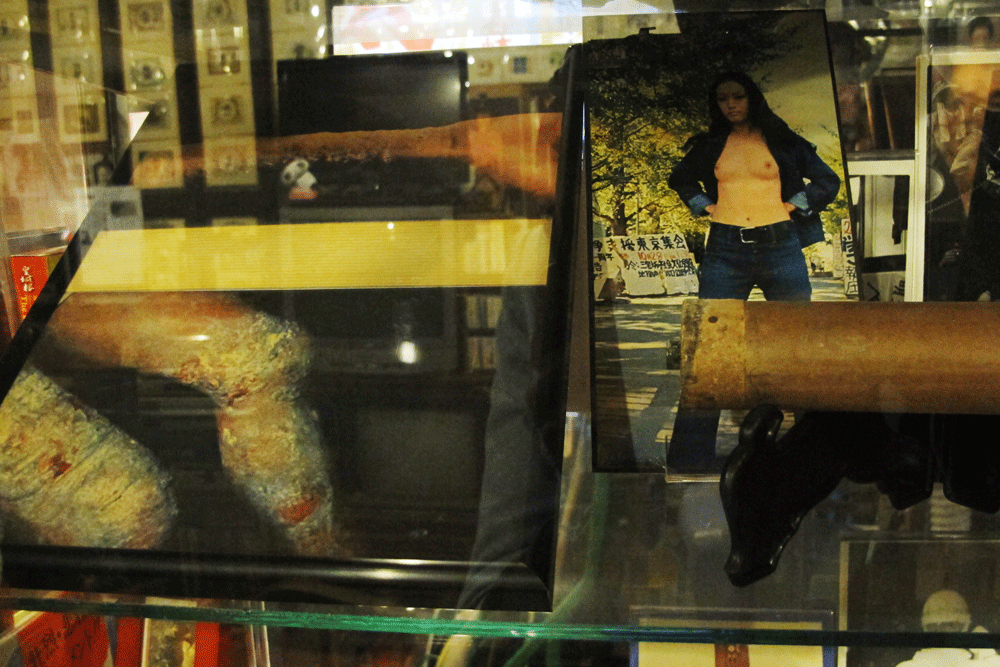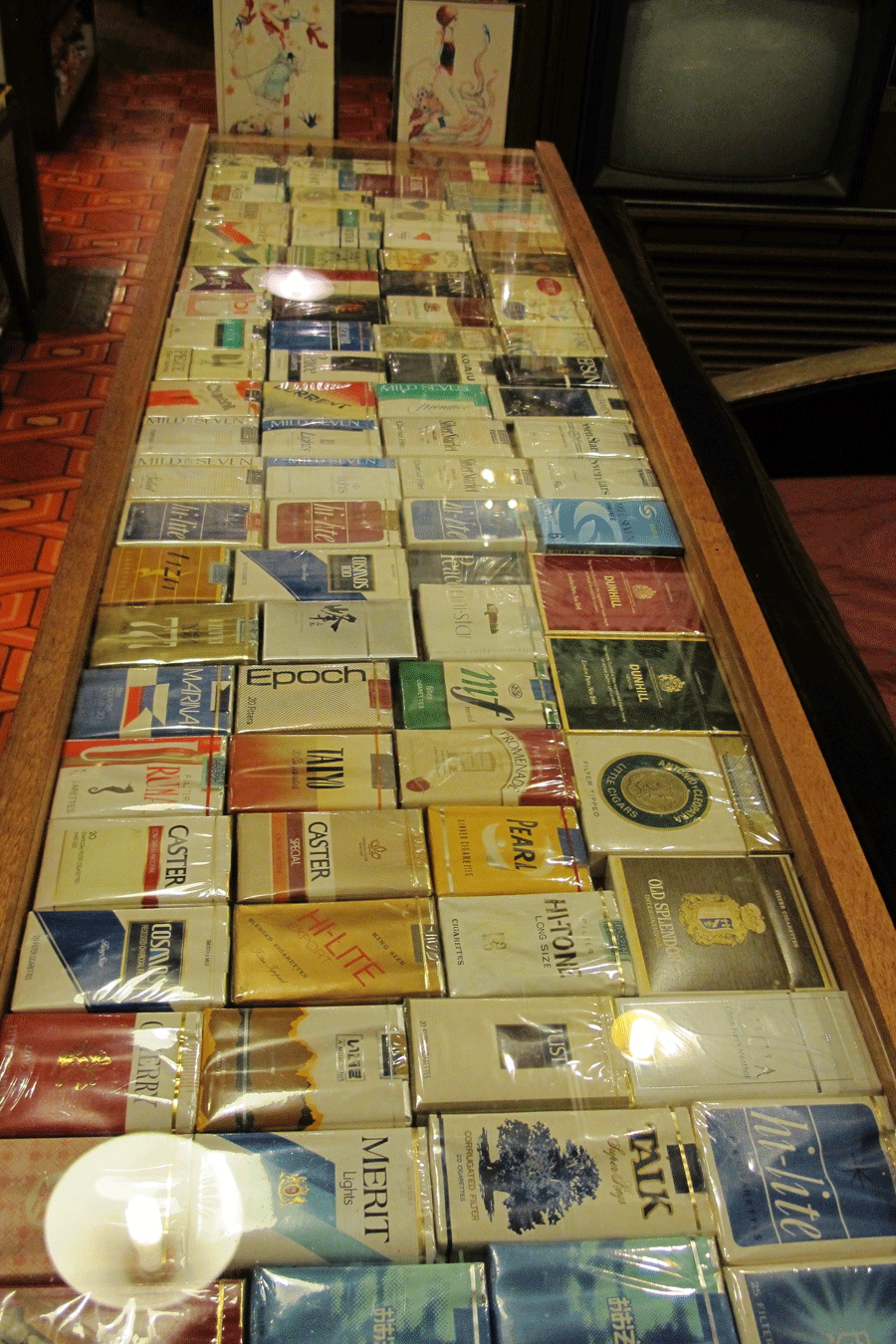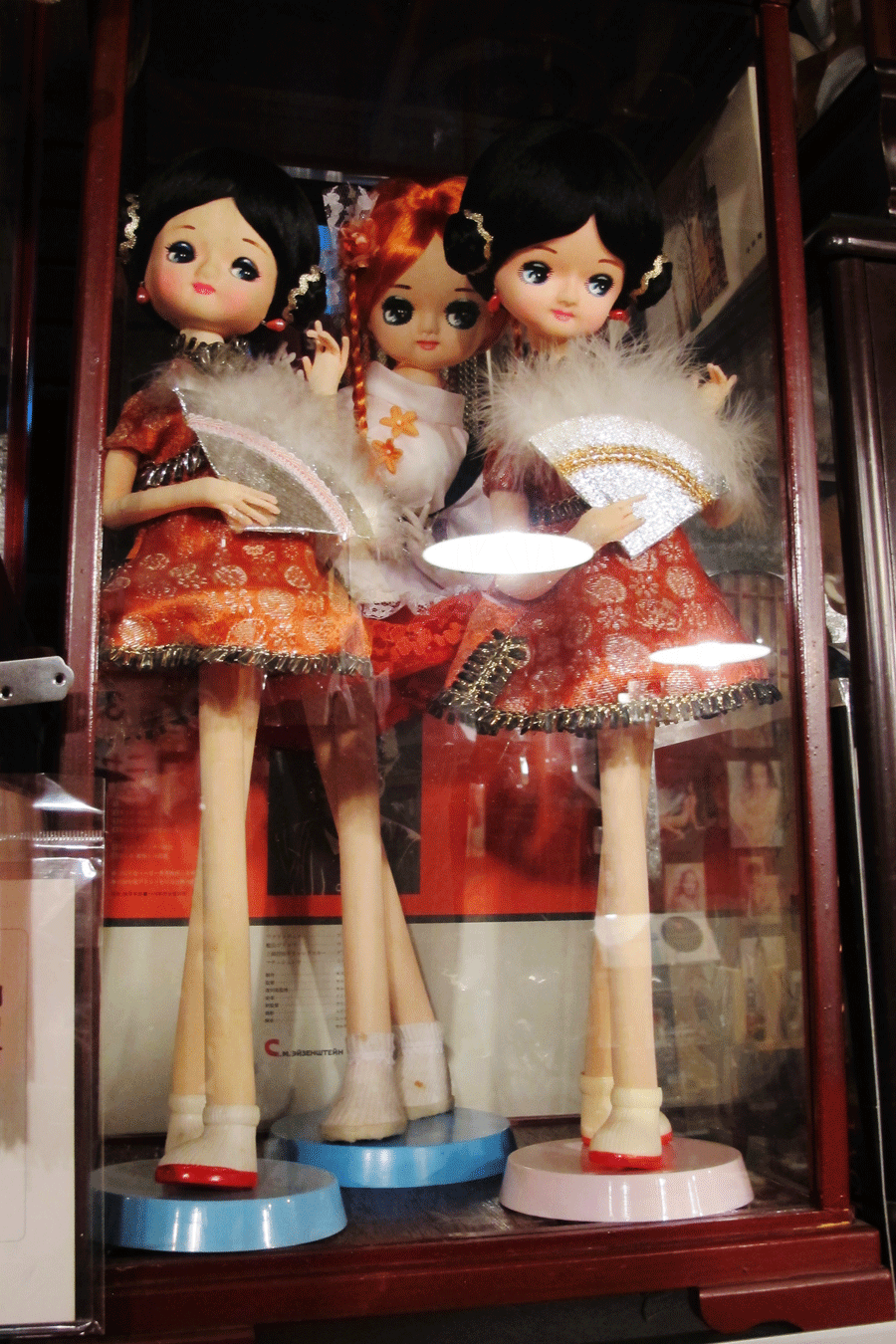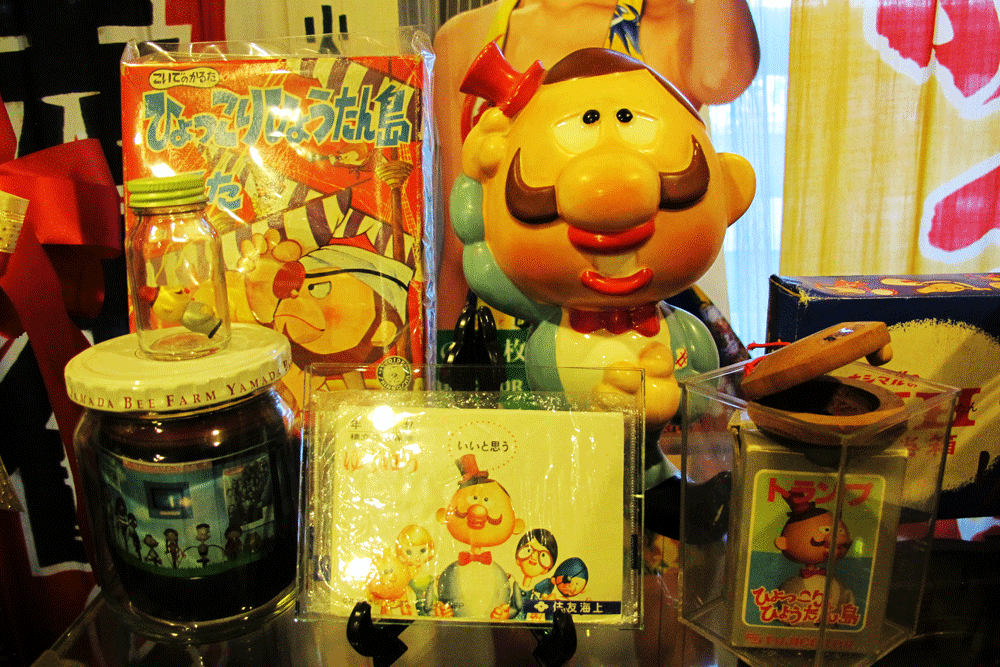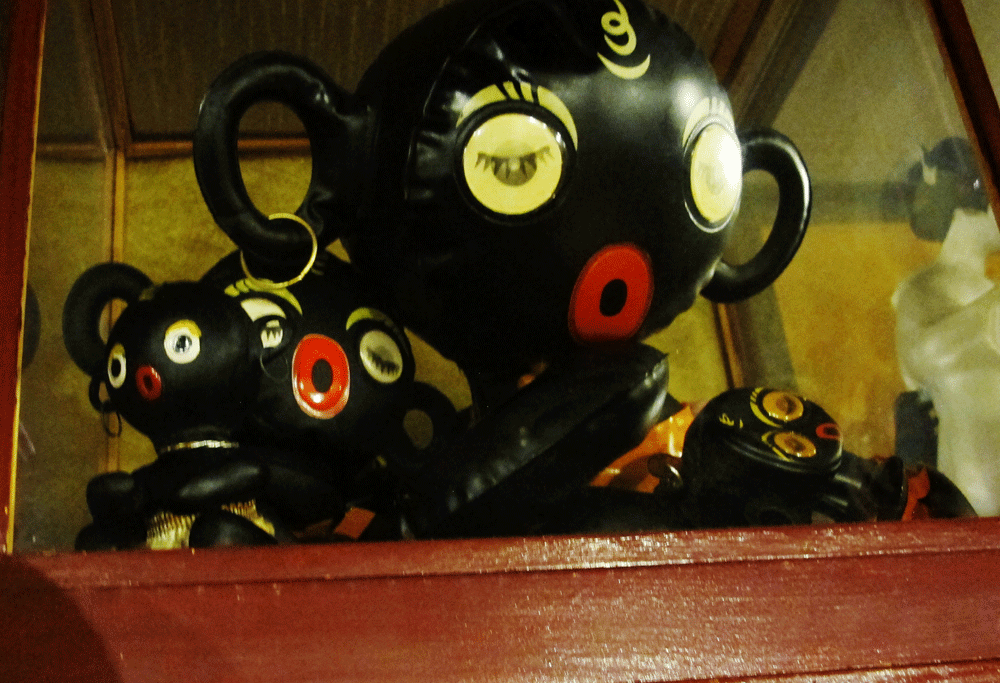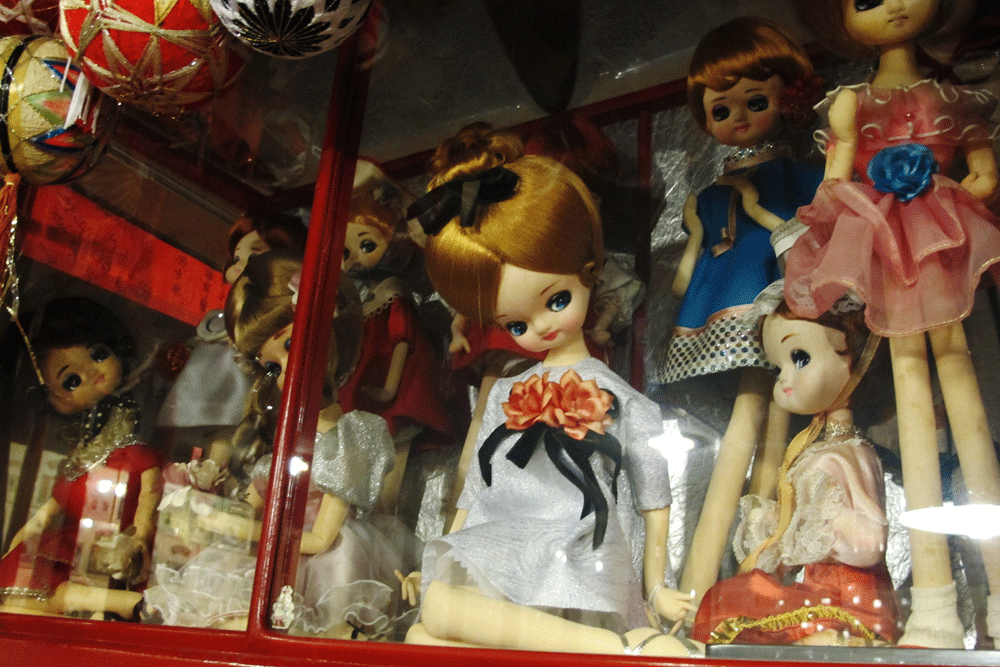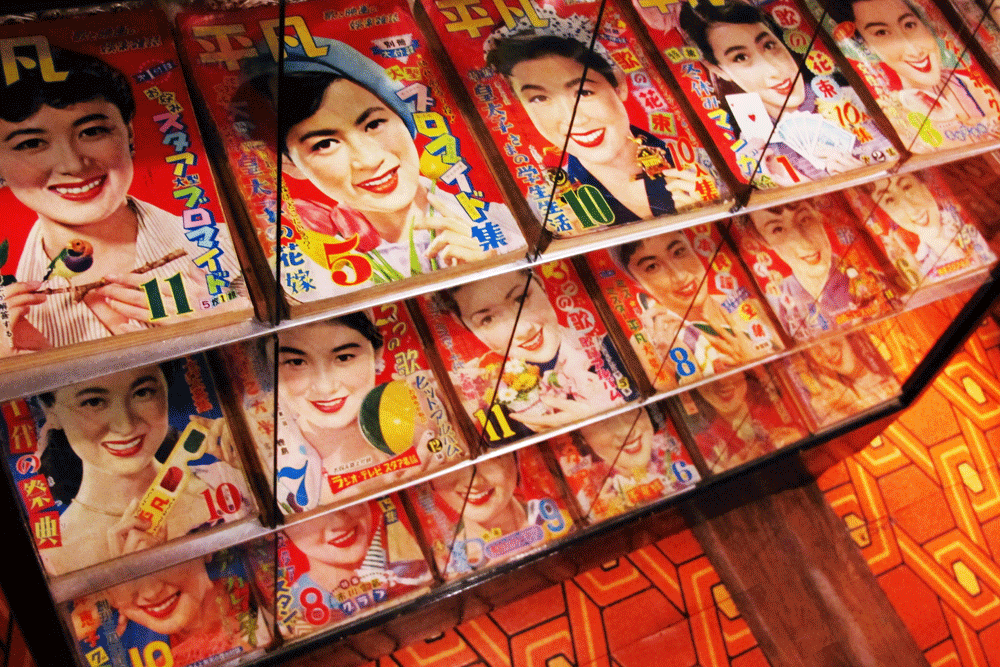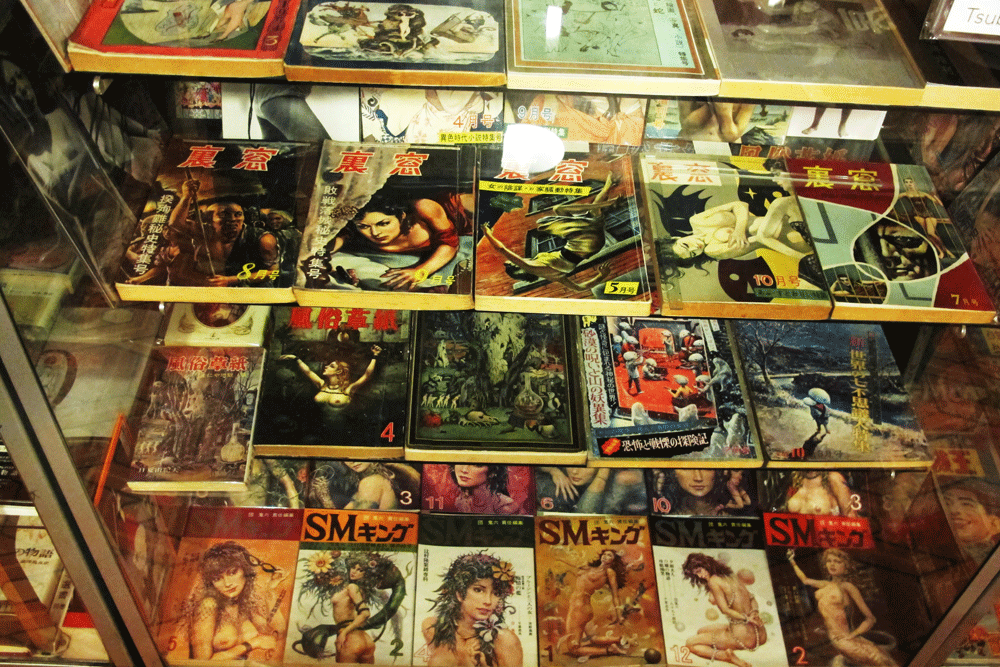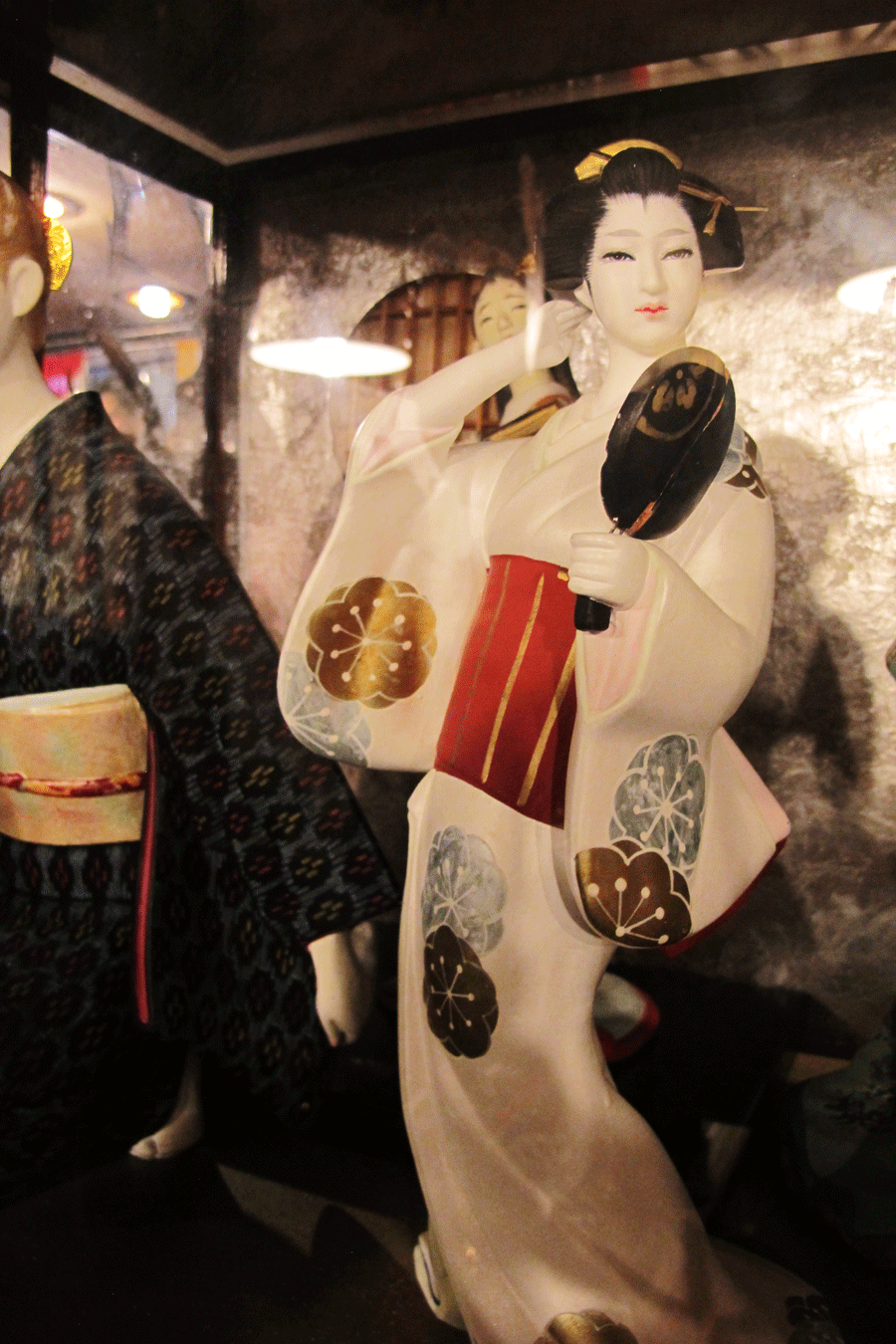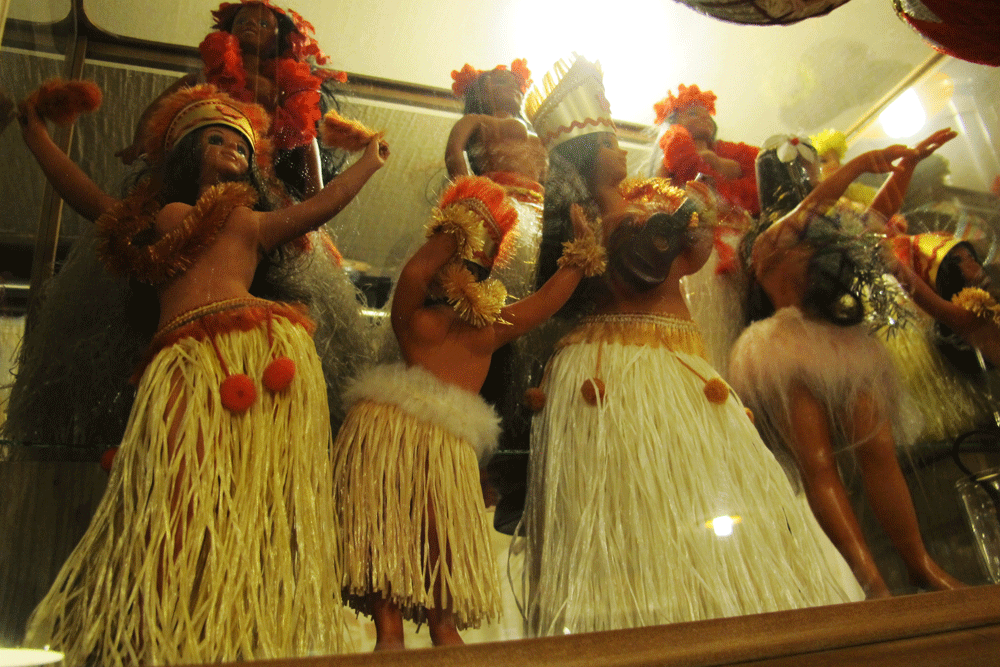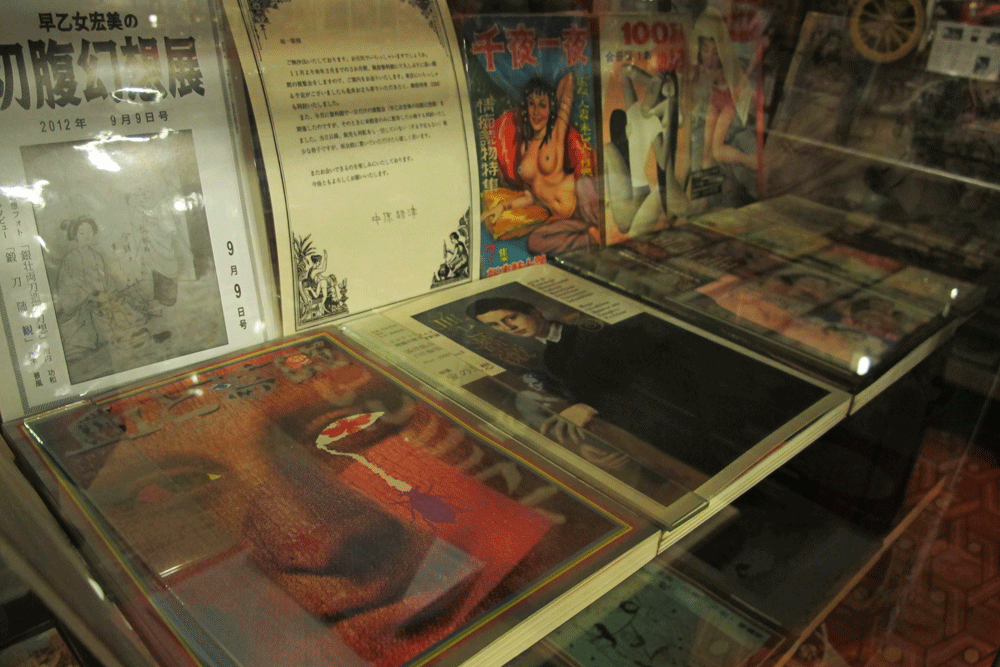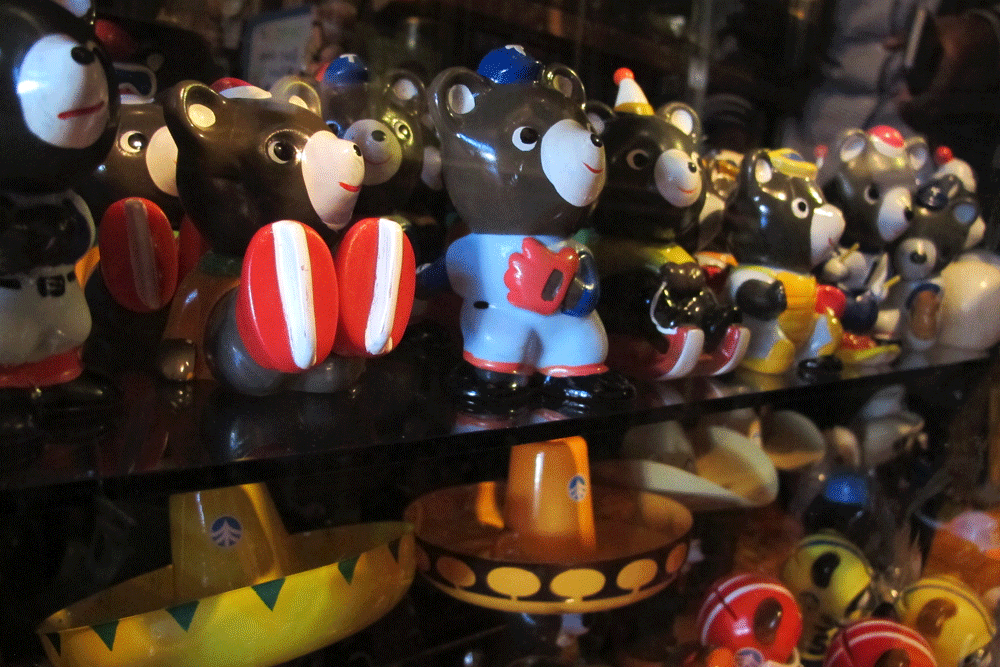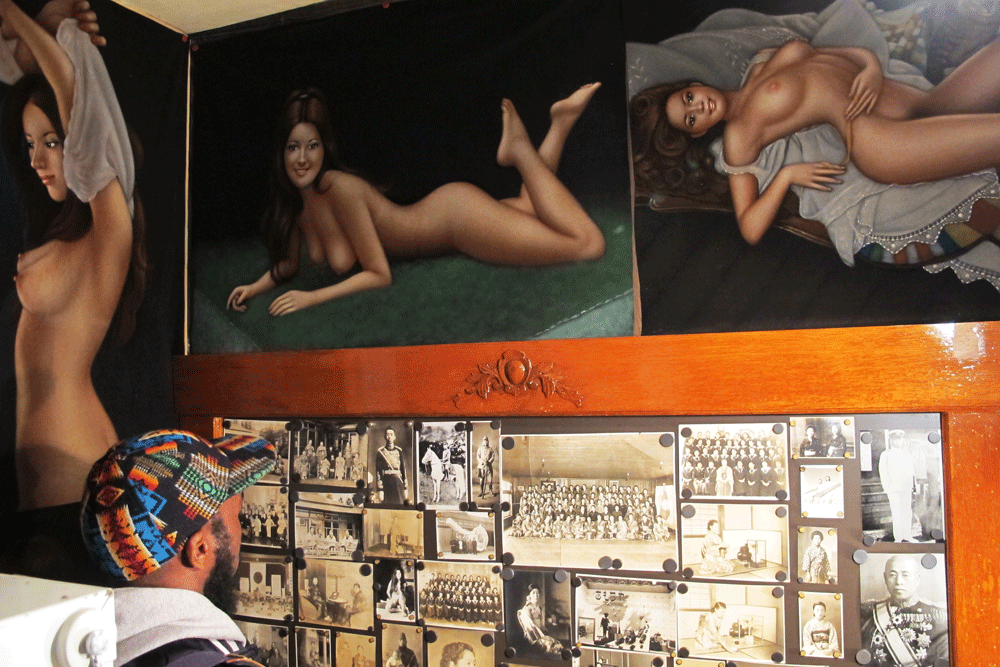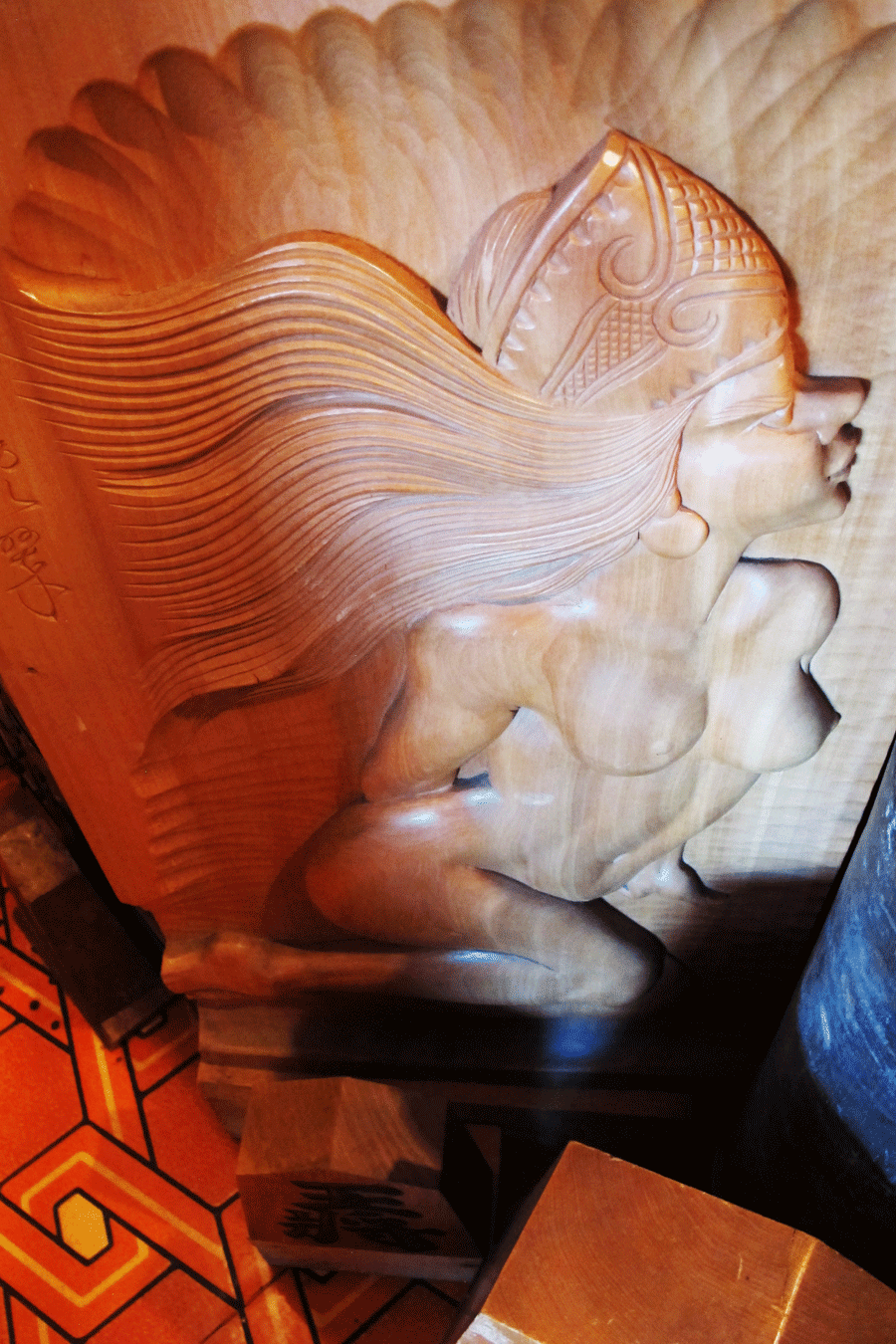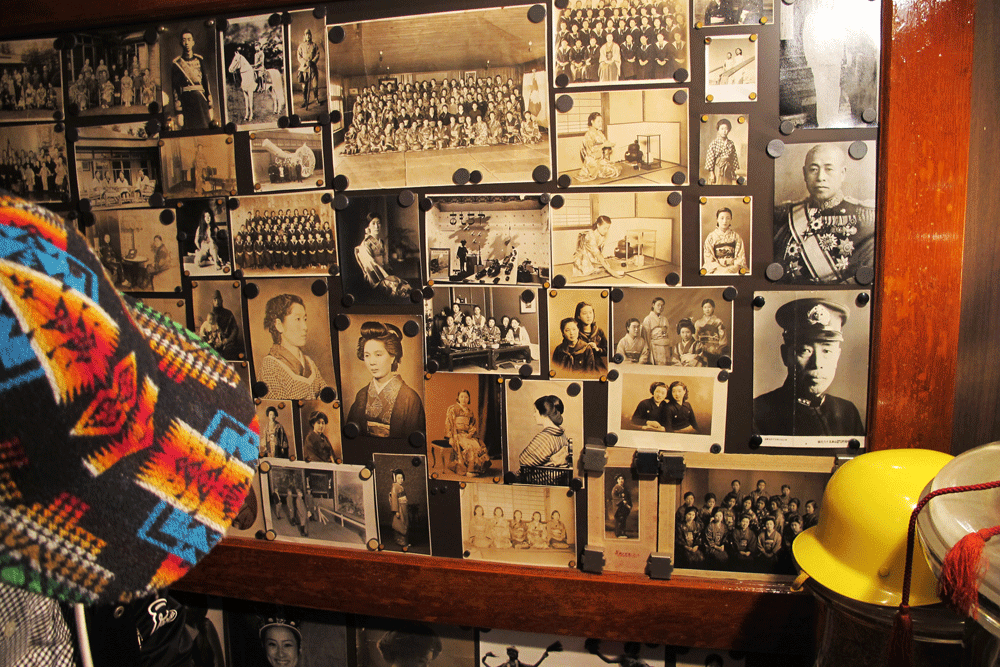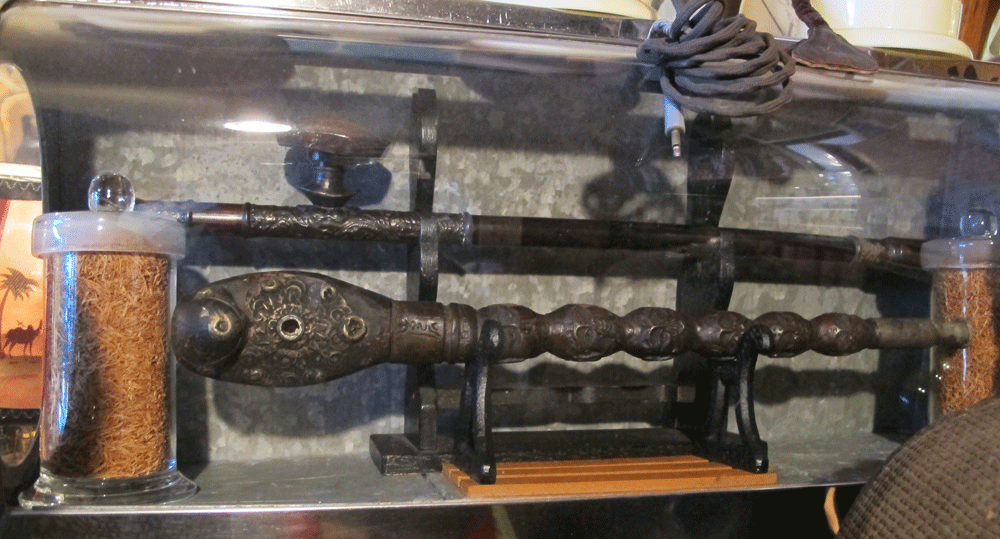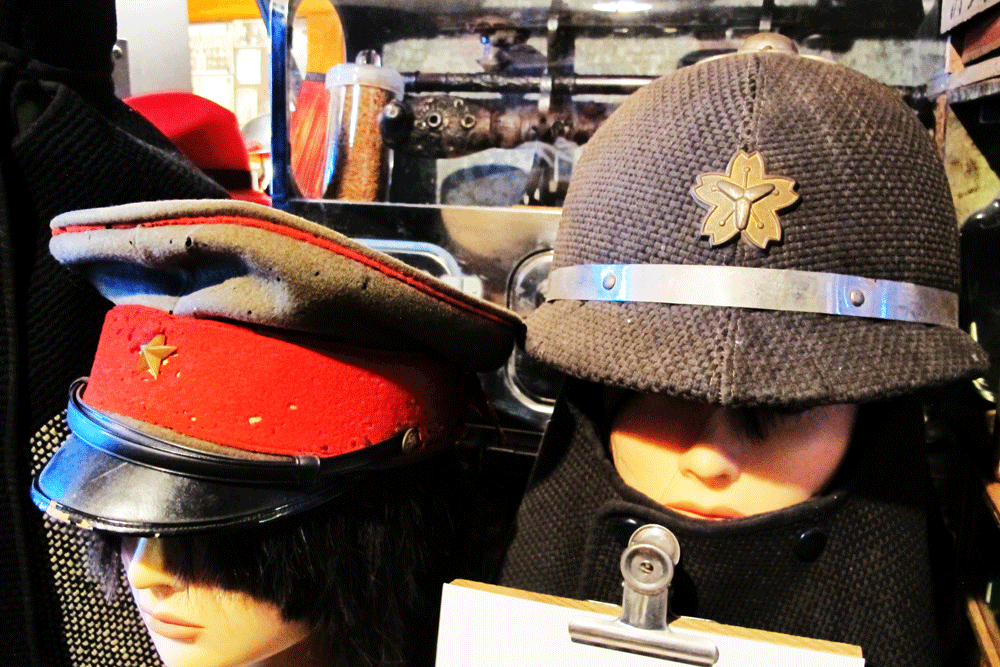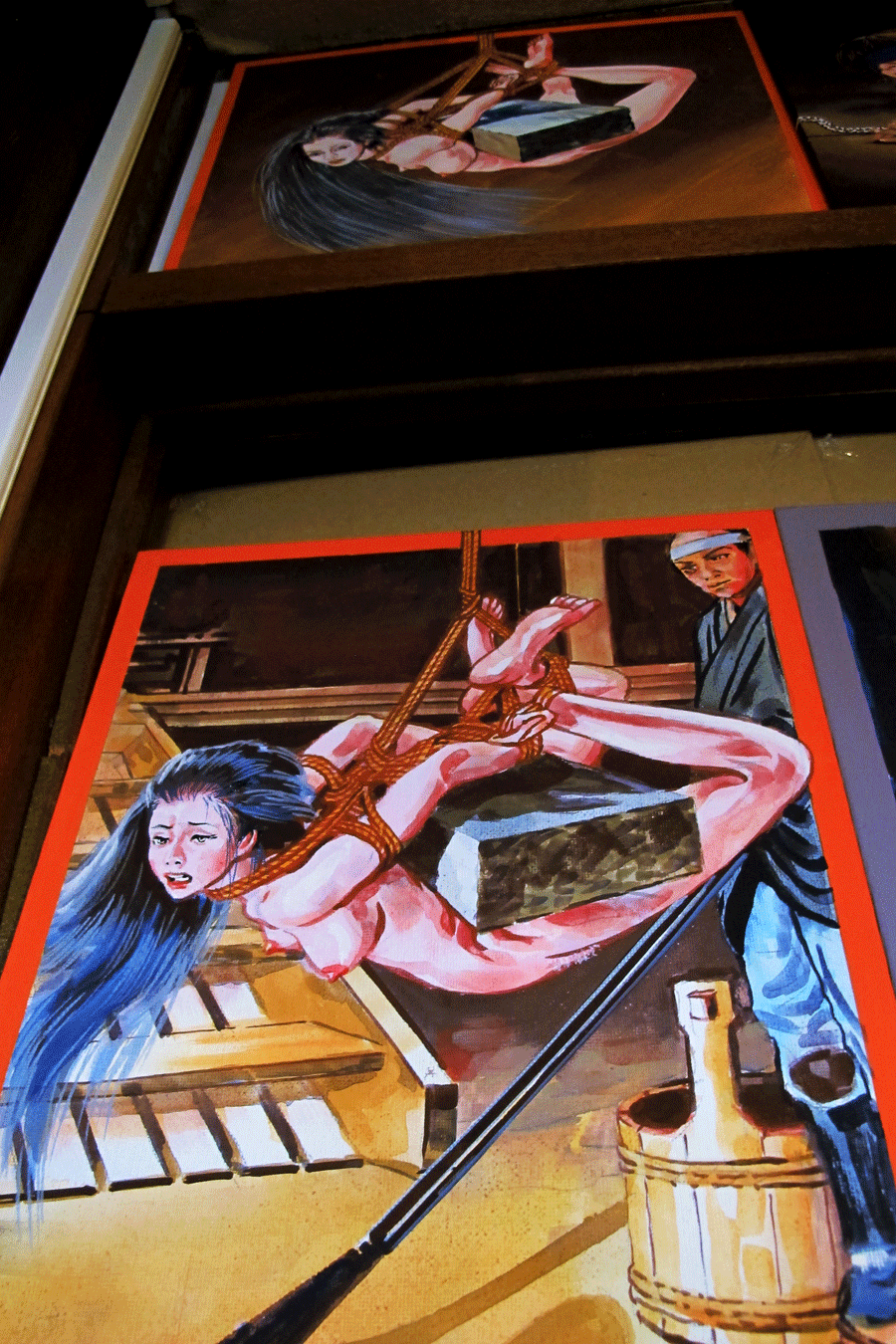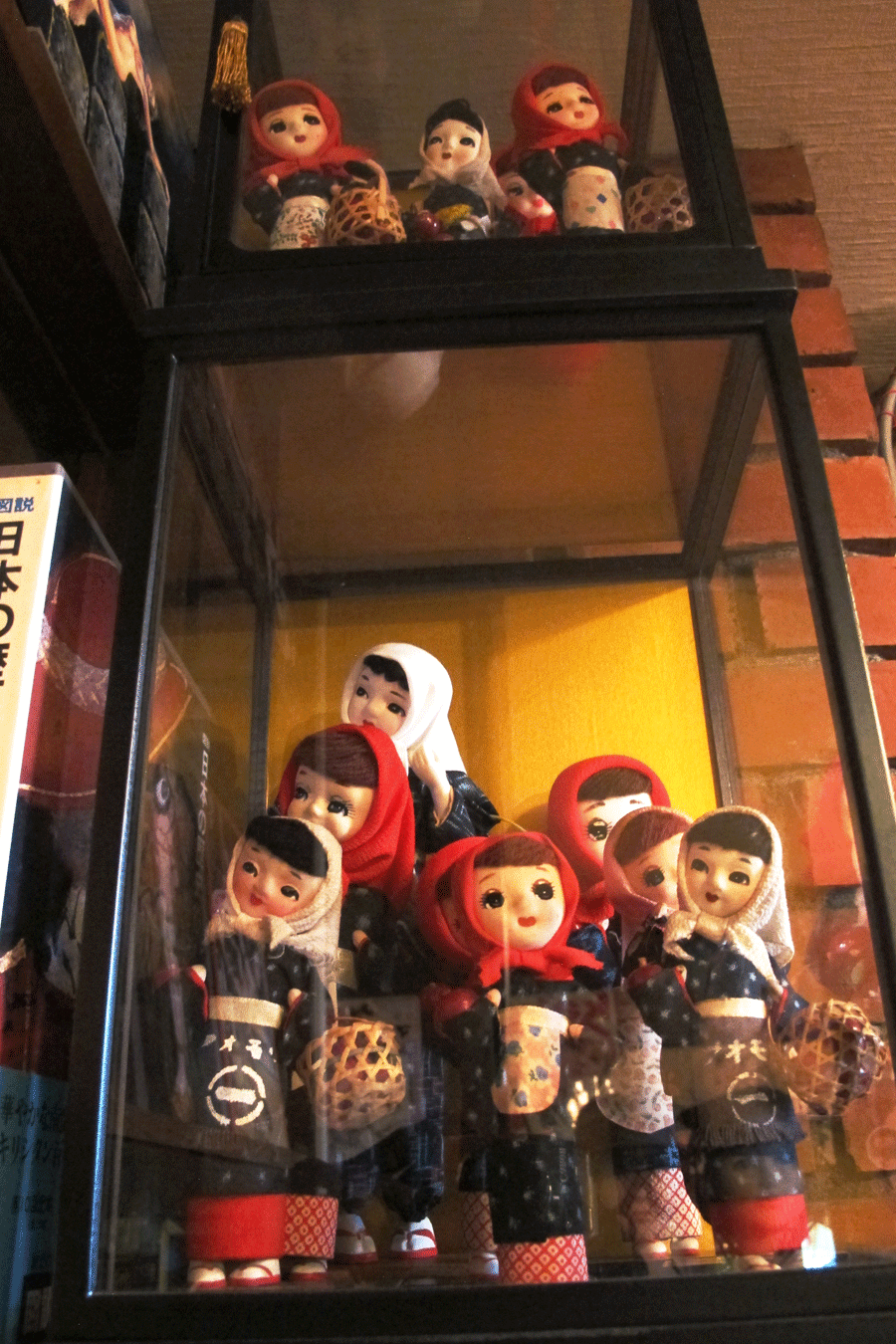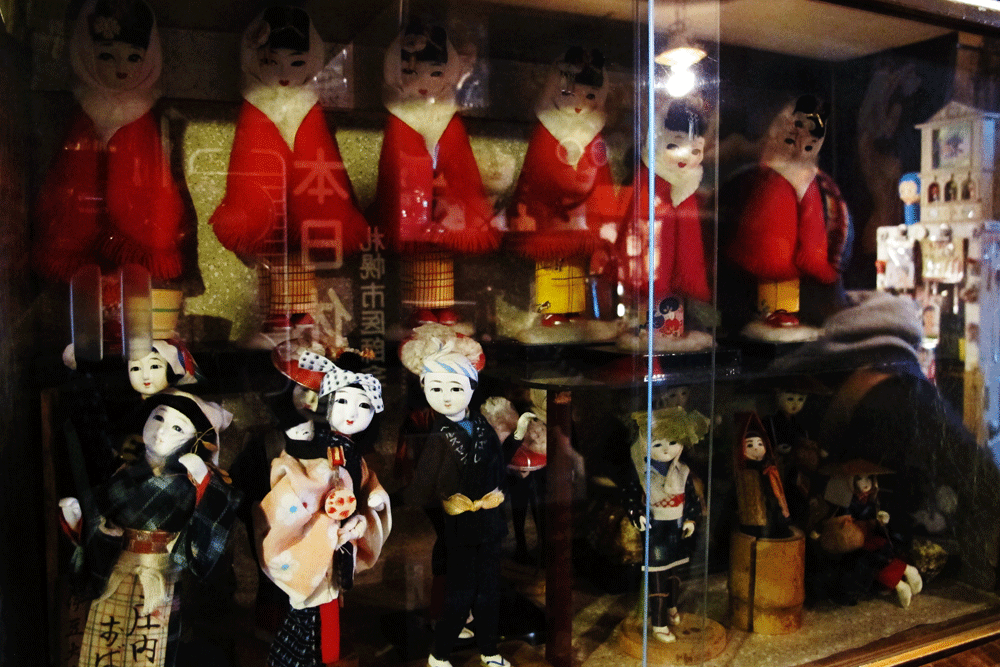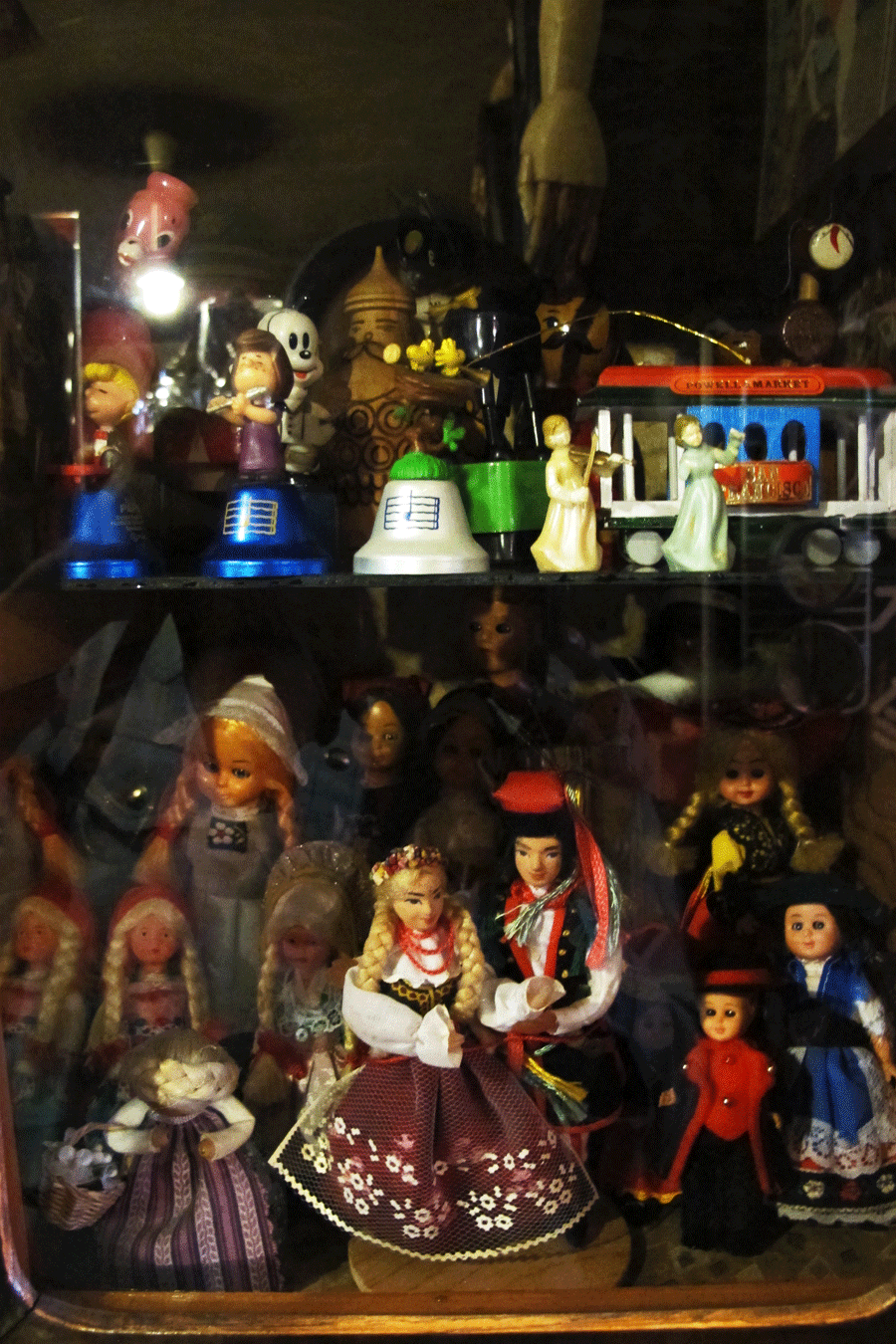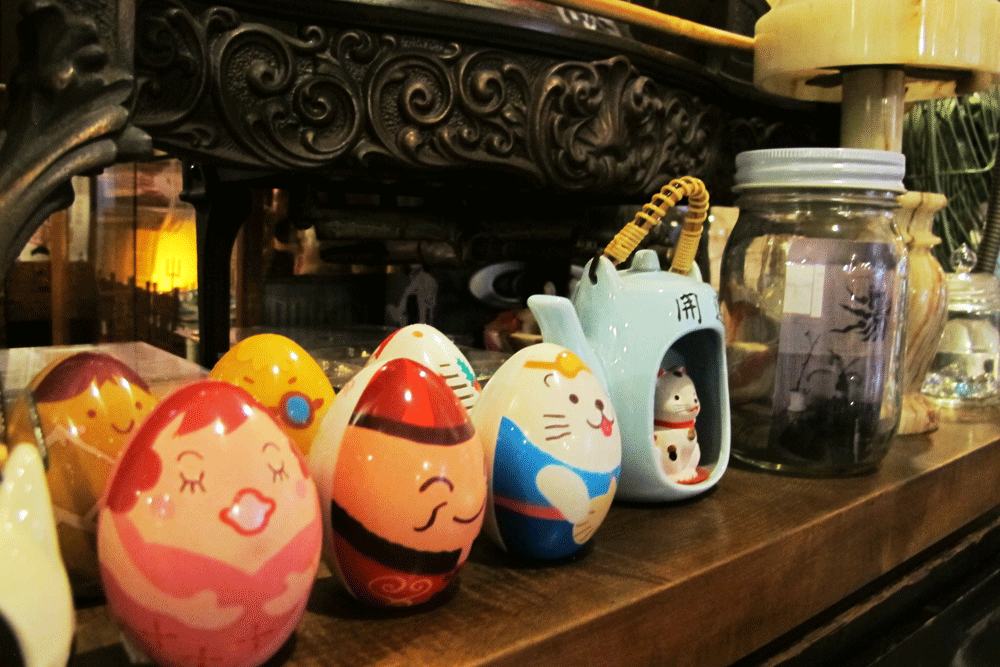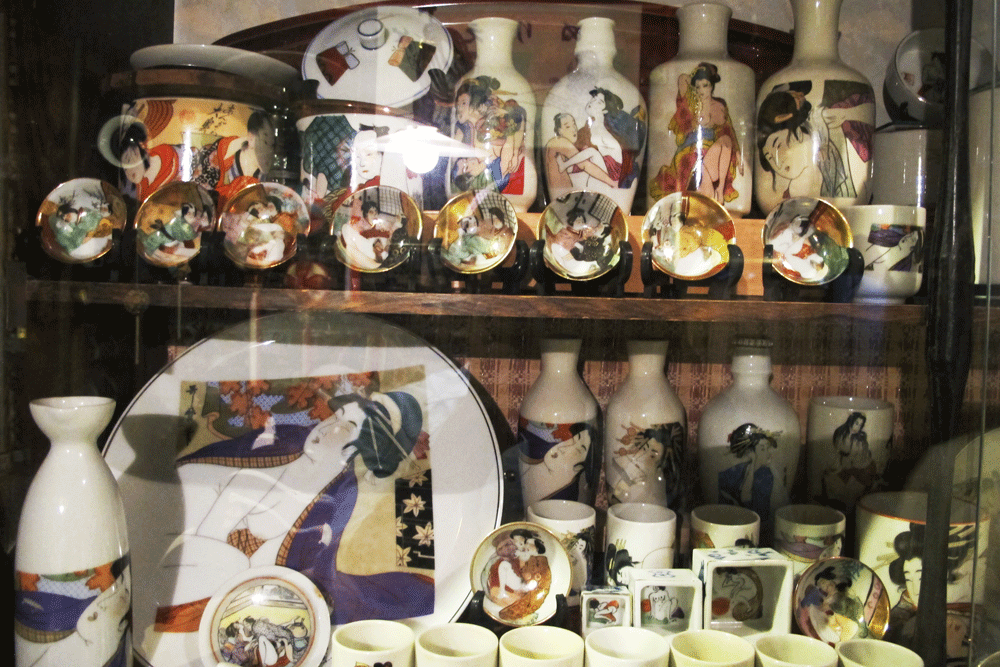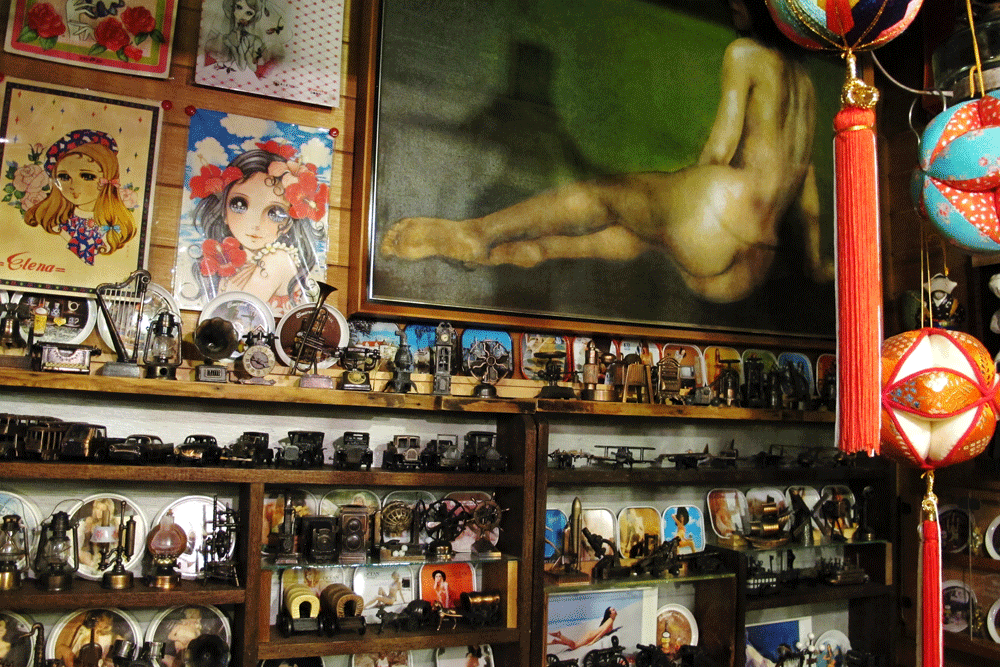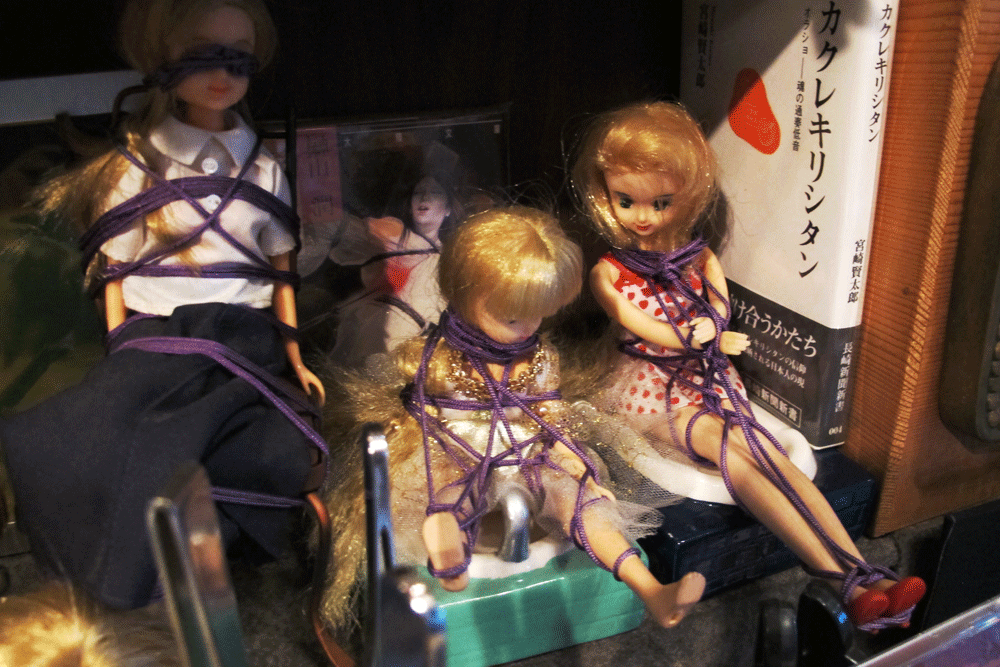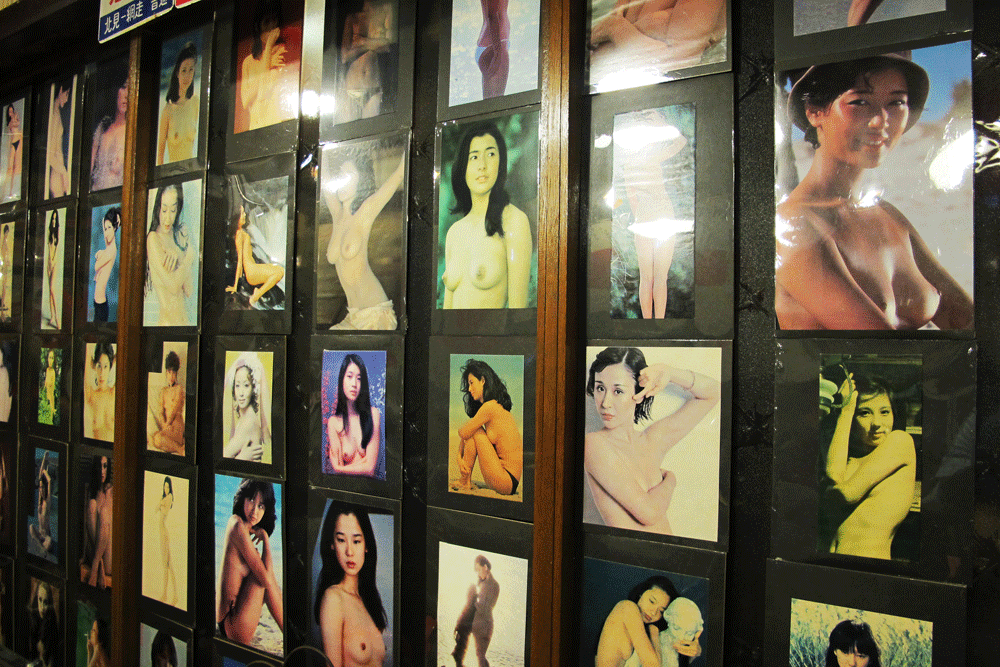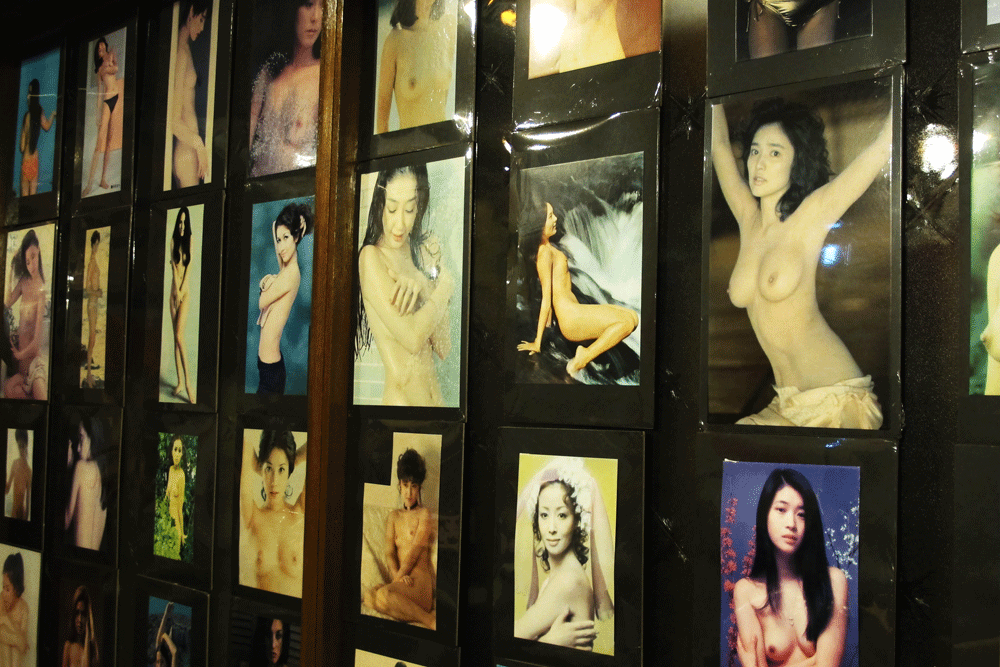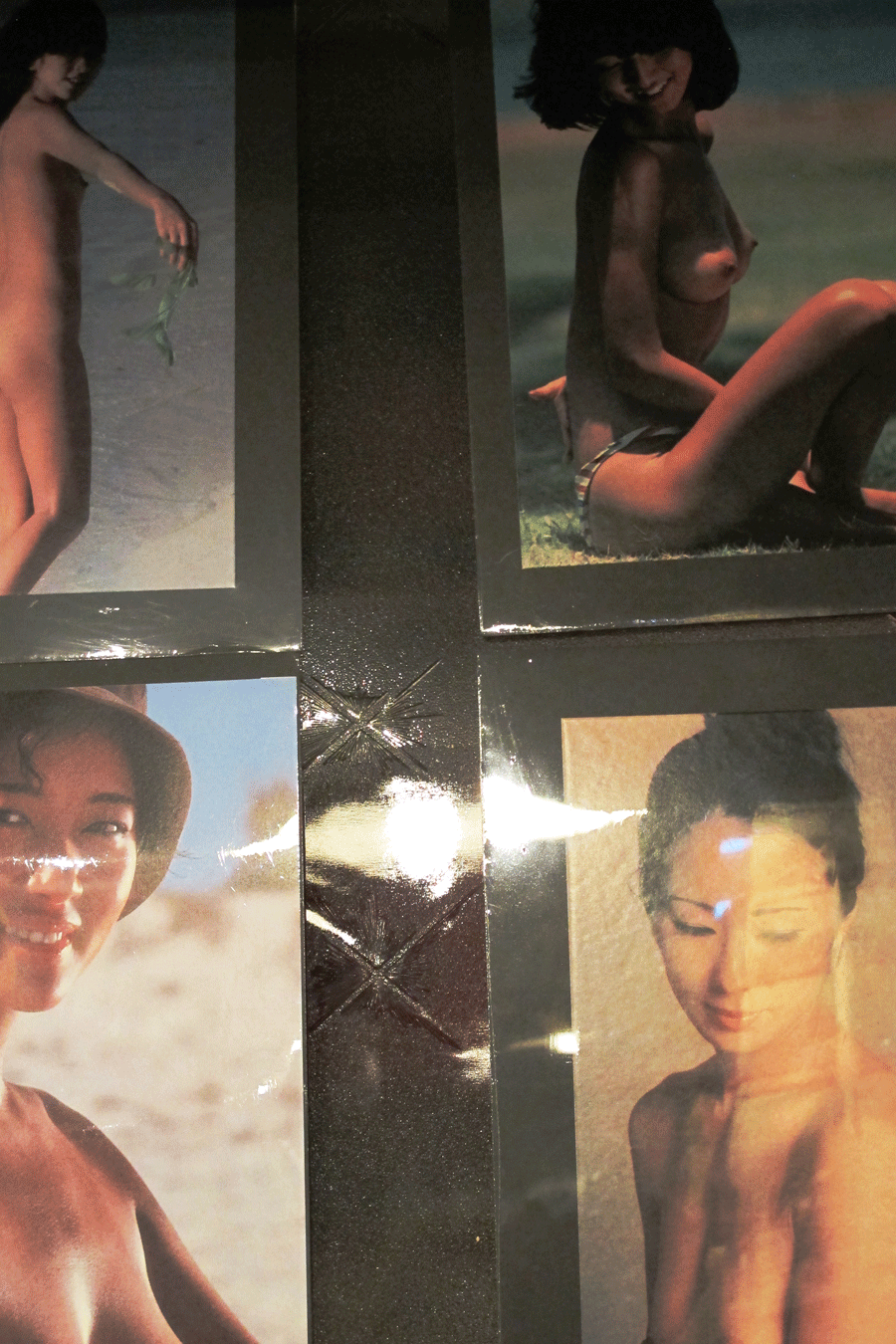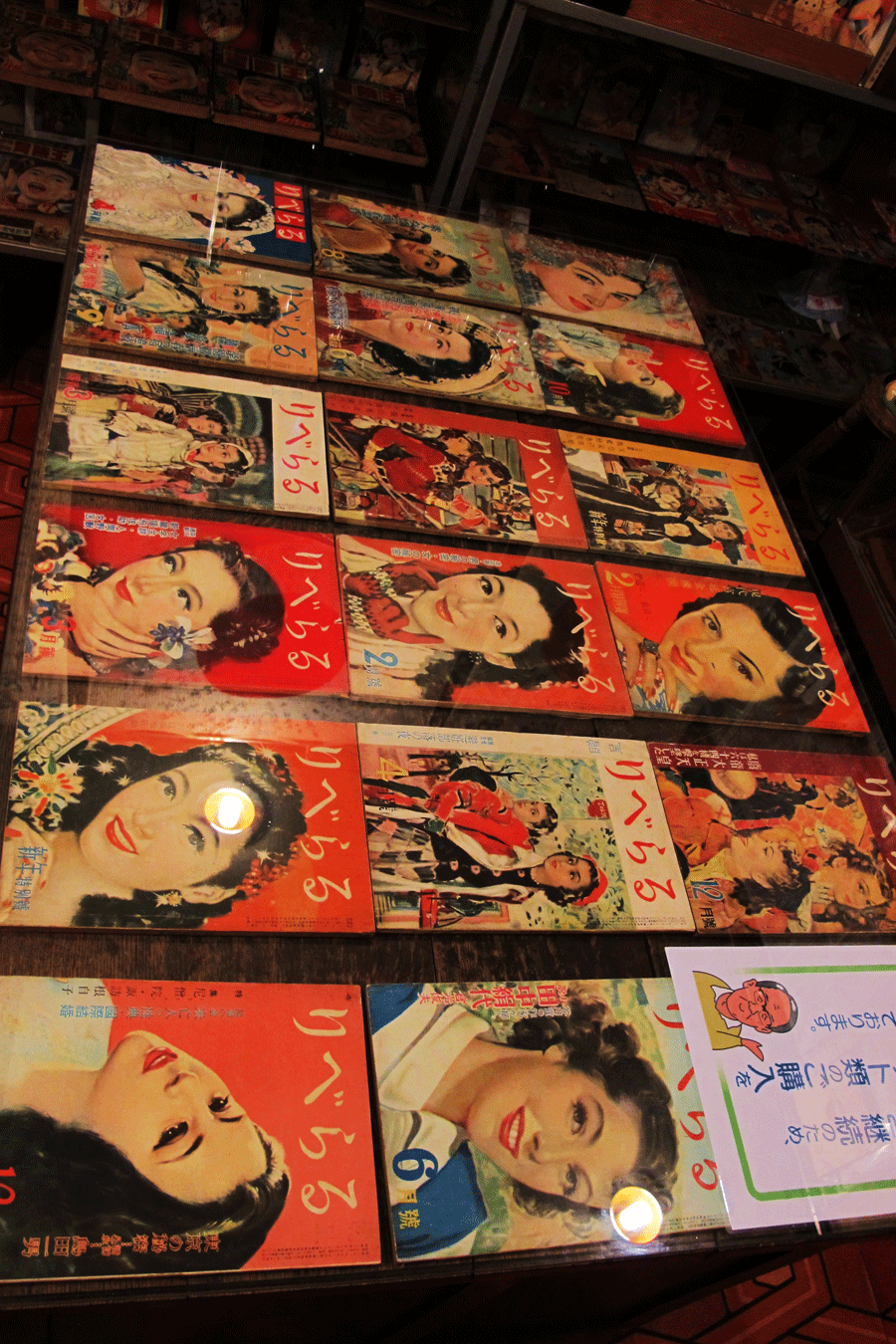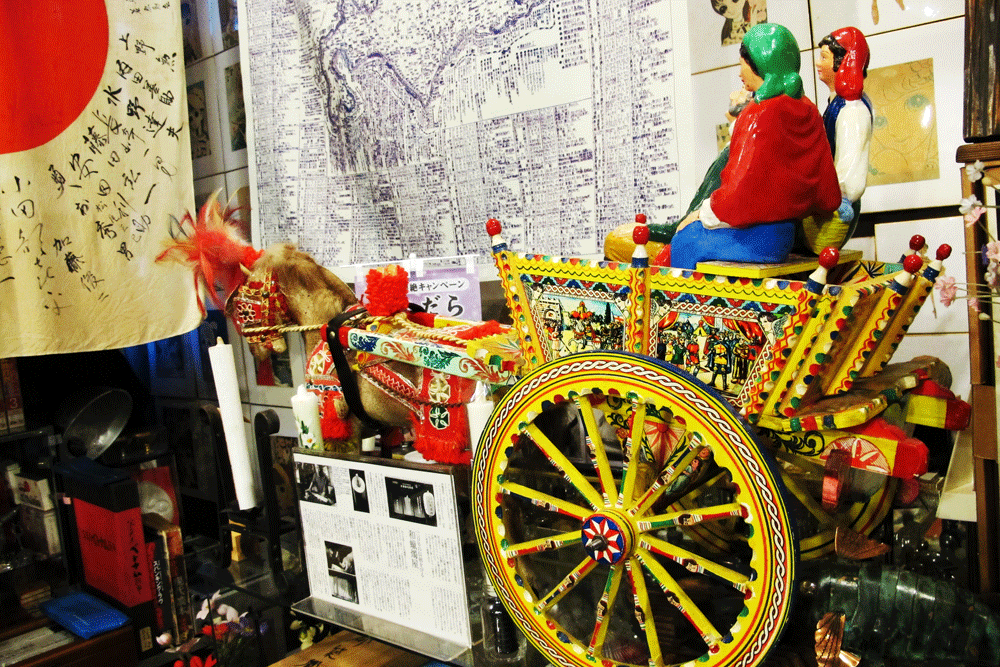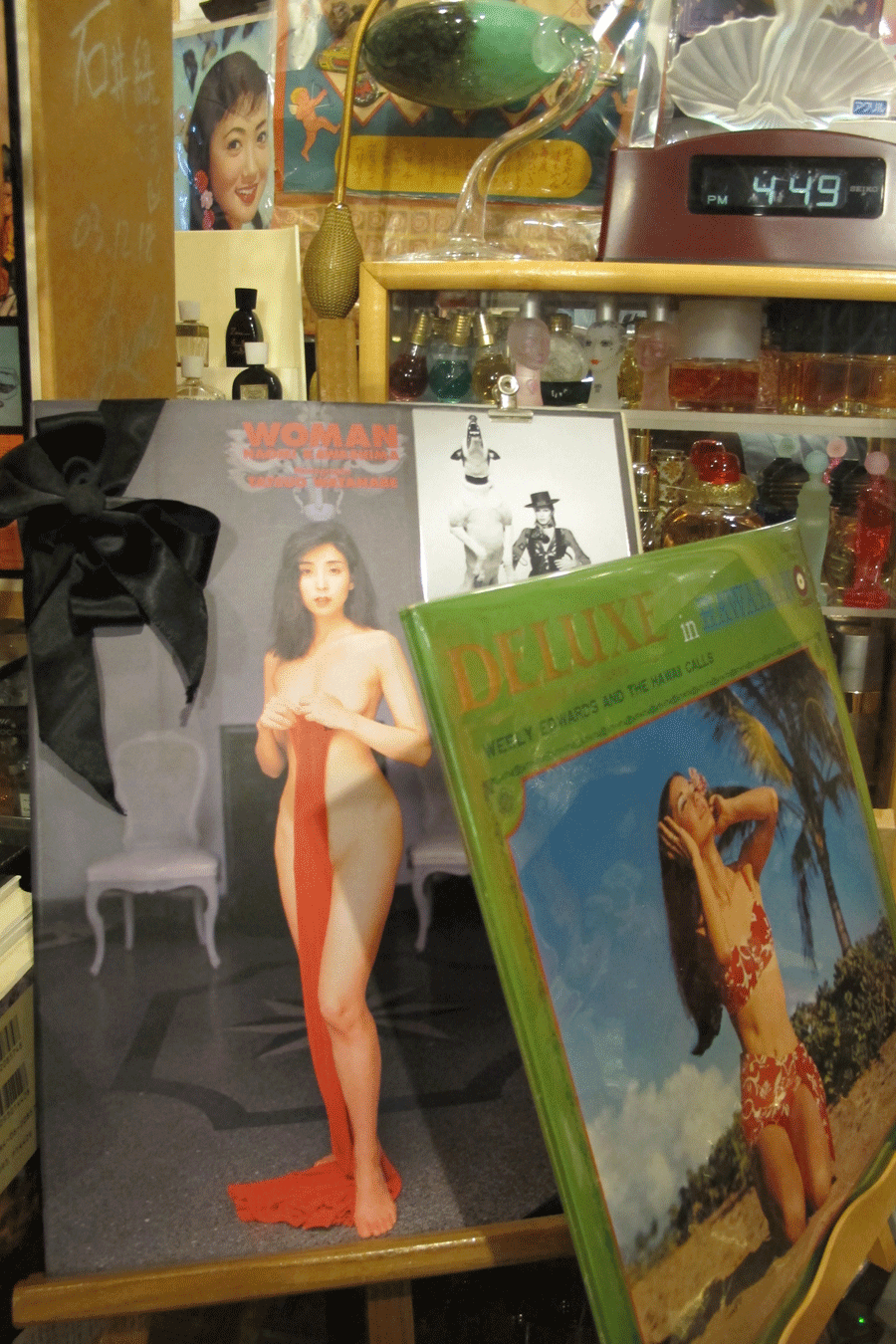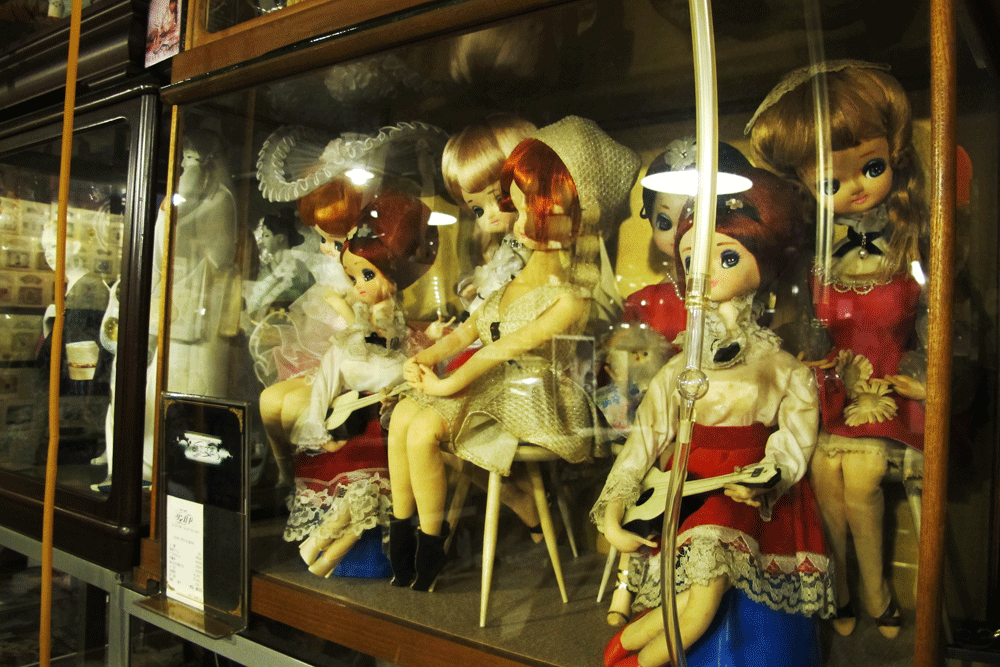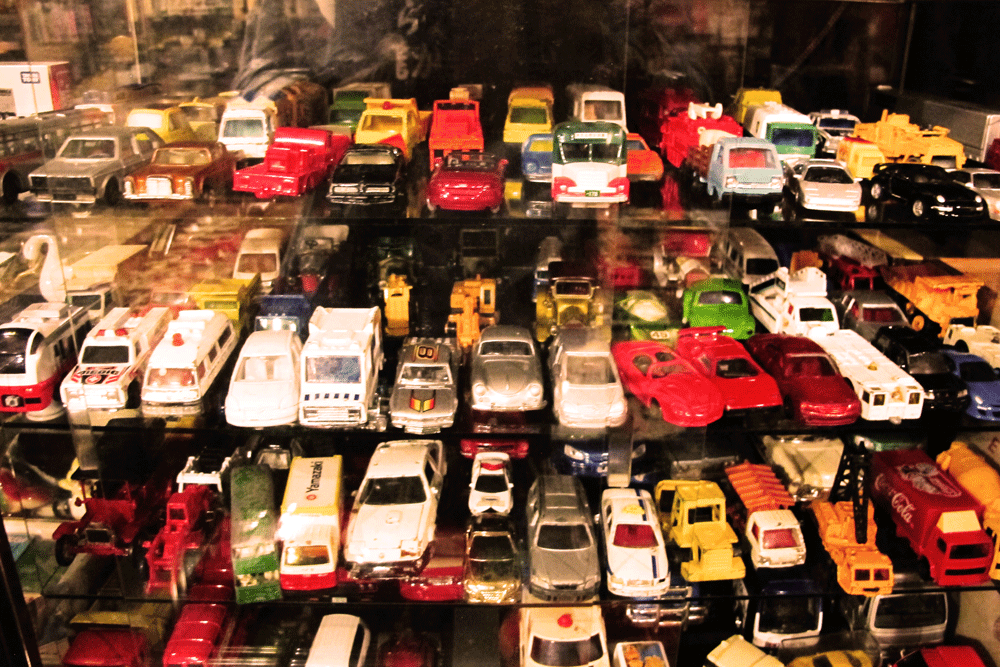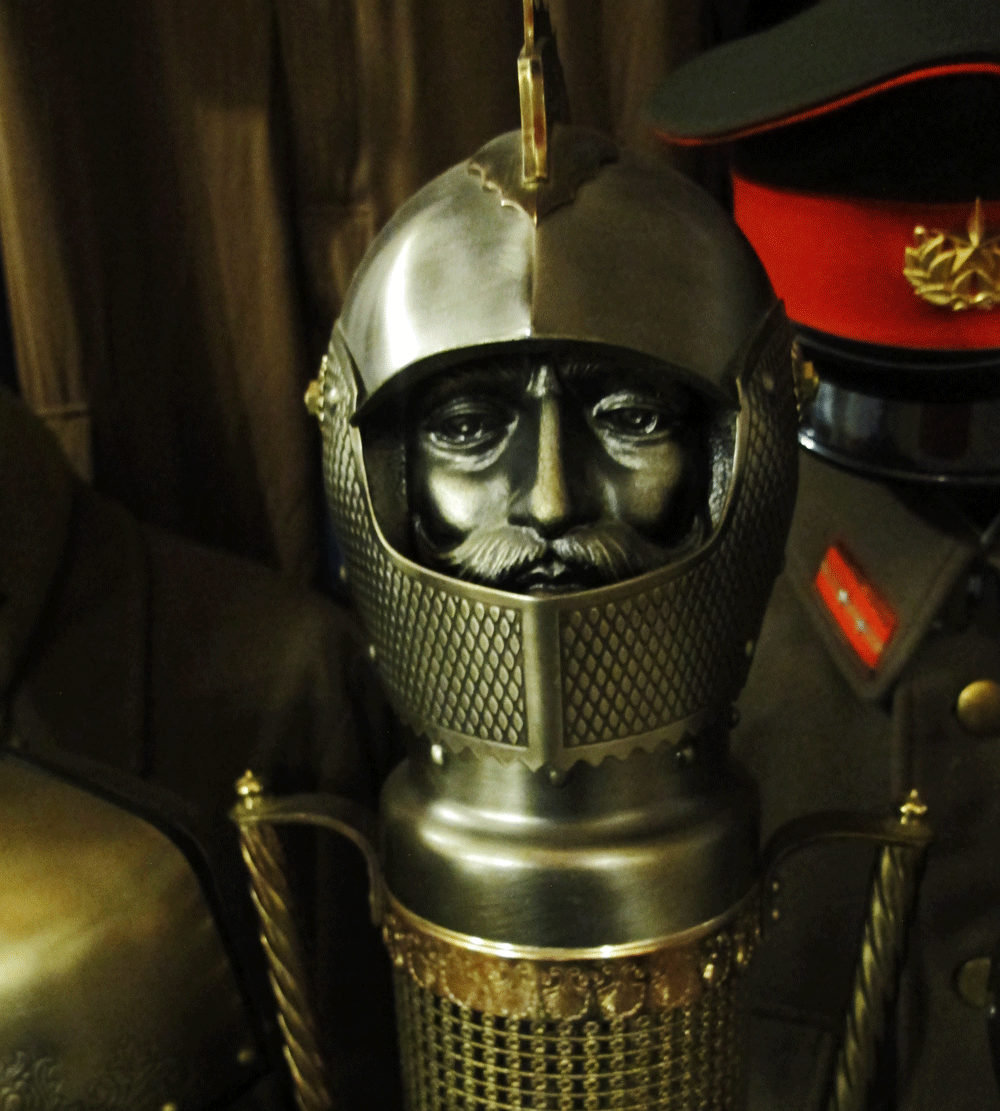 INFO
Address
Nijyuyonken 3 Jou 7-3-22, Nishi ward, Sapporo
Get there
Nijyuyonken Station (Tozai line), take exit 4
Phone
011 632 5656
Hours
11.00am – 6.30pm weekdays
Open on random Saturdays – best to call beforehand. If someone picks up the phone, it's probably open. To be sure, ask in Japanese: Kyou akimasuka (Are you open today?) If you hear hai, akimasu, you're good to go.
Closed on Sundays and public holidays
Budget
Free
Map